Range Rover dominates list of most stolen and recovered cars of 2020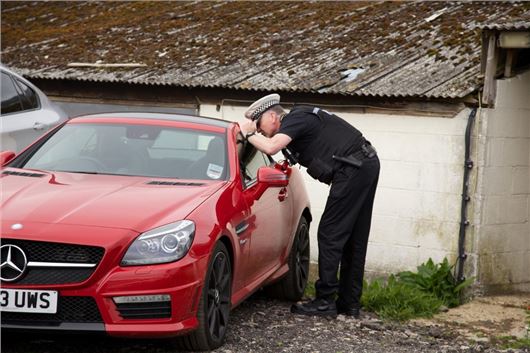 Published 17 February 2021
Range Rover and Land Rover take six of the ten places in the most stolen and recovered cars in 2020, according to the latest data from the stolen vehicle recovery expert Tracker.
The three top spots in the table are variations of Range Rover, with the Range Rover Sport taking top sport - while the Vogue and the Autobiography took second and third place respectively. The Land Rover Discovery, Range Rover Evoque and Land Rover Defender also make the top ten.
>>> What is keyless theft and how can you prevent it?
With luxury car brands - BMW, Mercedes-Benz and Land Rover - making up all ten places in the list, it can be deduced that thieves are after high-priced models.
In fact, Clive Wain, Head of Police Liaison for Tracker, commented: "Range Rover and other Land Rover models have always featured in our top ten most stolen and recovered league table in the last 10 years, as has the BMW X5 which has slipped from second to fourth position in 2020. However, most premium 4x4 cars are hot targets, with car thieves stealing to order, often shipping them abroad or stripping them for parts in a chop shop to meet the growing demand for spare parts."
Analysis of how criminals stole cars in 2020 reveals that keyless theft has risen to an all-time high, with 93 per cent of all recovered vehicles having been stolen without the thief having possession of the keys. This has risen slightly from 92 per cent in 2019 but represents a 26 per cent increase in the last five years.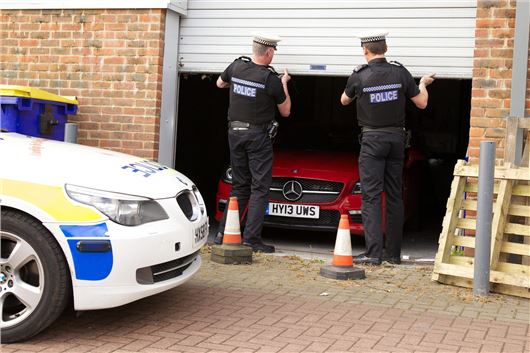 Thieves use sophisticated equipment to exploit keyless technology by hijacking the car key's signal, typically from the security of the owner's home, and remotely fooling the system into unlocking the doors and starting the engine. This is commonly known as a "relay attack".
Adding to owners' security woes, in 2020 new car production ground to a halt in response to Covid-19. This caused significant delays to the supply chain and made Tracker's top ten most stolen and recovered vehicles all the more desirable. Pent-up demand for both nearly new cars and manufacturer-approved parts increases values and boosts trade for criminals stealing to fill the gap.
Wain continues; "Keyless car theft has risen dramatically in recent years. It is quick and easy for professional criminals who have the tools and experience. Cars are commonly taken from outside of the owners' house, often discreetly and within minutes, meaning the theft often goes unnoticed for some time. We encourage drivers to use traditional visual deterrents such as crook locks and wheel clamps to deter criminals and protect their car, however, in the event of a theft, stolen vehicle tracking technology will significantly help police quickly close the net on thieves and return the vehicle to its rightful owner."
Tracker is the only SVR provider offering vehicle tracking systems that are supported nationwide by UK police forces. Tracker SVR solutions work like an electronic homing device. A covert transmitter is hidden in one of several dozen places around the vehicle. There is no visible aerial, so the thief won't even know it's there. The combination of VHF with GPS/GSM technology, unique to Tracker, also makes its units resistant to GPS/GSM jamming.
Tracker's 10 most stolen and recovered vehicles:
| | |
| --- | --- |
| 2020 Tracker's Top Ten Most Stolen & Recovered Vehicles | 2019 Tracker's Top Ten Most Stolen & Recovered Vehicles |
| 1. Range Rover Sport | 1. Range Rover Sport |
| 2. Range Rover Vogue | 2. BMW X5 |
| 3. Range Rover Autobiography | 3. Mercedes-Benz C Class |
| 4. BMW X5 | 4. Range Rover Vogue |
| 5. Land Rover Discovery / BMW 3 Series | 5. Land Rover Discovery |
| 6. Mercedes-Benz C-Class | 6. BMW X6 |
| 7. Range Rover Evoque | 7. Range Rover Evoque |
| 8. Mercedes-Benz C-Class AMG | 8. BMW 3 Series |
| 9. BMW M3 / Mercedes S-Class | 9. Range Rover Autobiography |
| 10. Land Rover Defender / Mercedes-Benz E-Class / BMW 6 Series | 10. Mercedes E Class |
Comments
Author

Georgia Petrie
Latest