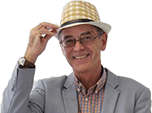 South Yorkshire Police
South Yorkshire Police covers Barnsley, Doncaster and Sheffield, as well as a number of large rural districts.
The average crime rate in South Yorkshire is one of the highest in the UK, with 298 offences per 10,000 registered cars. Theft from a motor vehicle makes up 48 per cent of all car crime, while criminal damage accounts for 35 per cent of offences. Just 12 per cent of all crimes involve a car being stolen.
The worst city for car crime in South Yorkshire is Sheffield; the city centre recorded 1492 incidents per 10,000 cars in 2011-2012, making it one of the worst areas in the country for vehicle crime. Areas to the north and south of Sheffield also rated poorly in our census, with the city's S3 and S2 postcodes recording 844 and 556 comparative vehicle crimes.
Other postcodes showing increased criminal activity include Doncaster; with the postcode DN1 recording 722 offences. The safest areas in South Yorkshire are largely consigned to the High Peak District, with the postcode S36 recording just 79 offences.
Police in Sheffield have launched a campaign to tackle the city's vehicle crime, with the launch of Operation Optimal. Officers will visit houses in known crime hotspots to offer crime prevention advice and reassurance.
Chief Superintendent David Hartley said: "This work forms part of our continued commitment to reducing crime in Sheffield. We are constantly looking for new ways of taking the fight to the thieves, to protect the public and their cars.
He added: "We will be focussing police activity around areas of vehicle crime, to gather all possible evidence to catch the criminals and to share crime prevention messages to other car users to stop giving criminals open invitations and easy options to steal."
See also: Top 10 Cars Stolen to order / Top 10 Most Stolen Cars / Crime homepage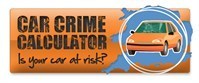 Crimes by type
Offence type
Offences per 10,000
registered vehicles
Theft from
143
Criminal Damage
104
Theft of
35
Interfering with
16
Total
298
Crimes by postcode
Postcode District
Offences per 10,000
registered vehicles
S1
1492
S3
844
DN1
722
S2
556
S9
472
S14
386
S4
368
S10
316
DN2
293
S13
263
S5
246
S65
229
S63
229
S11
228
S61
227
S6
219
S62
209
S74
201
S70
195
S7
187
S8
184
DN5
181
S71
177
DN7
172
S20
159
S12
153
DN11
139
S64
137
S73
137
DN3
136
DN4
131
S25
129
DN6
127
S60
126
DN12
123
S72
122
DN10
104
DN8
100
S66
100
S35
100
S75
94
S26
93
DN9
86
S17
82
S36
79