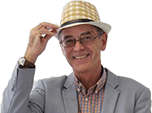 Ford
The top table SportKa probably appears in the Ford list as an anomalous result – owners and police officers probably refer to the SportKa under the same umbrella as the regular, more common Ka. Same goes for the StreetKa. Across the rest of the table stats are fairly average until you get to the older models like Escort and Orion, with poor security, and the commercial vehicles like the Transit and the Ranger pickup, with its vulnerable open bed. 
See also: Top 10 Cars Stolen to order / Top 10 Most Stolen Cars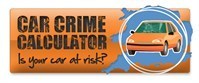 Crimes involving Ford by type
Offence type
Offences per 10,000
registered vehicles
Theft from
69
Criminal Damage
65
Theft of
28
Interfering with
3
Other
1
Total
164
4.7% better than the national average.
Crimes involving Ford by range
Range
Criminal Damage
Interfering with
Other
Theft from
Theft of
All offences
All figures are offences per 10,000 registered vehicles
SportKa
0
0
0
2
0
2
Popular
0
0
0
0
8
8
Anglia
6
0
0
6
0
12
StreetKa
21
1
0
8
3
30
C-MAX
21
1
1
16
2
39
Cortina
17
3
0
10
20
50
Kuga
20
0
0
29
5
52
Capri
19
5
0
15
19
56
Fusion
42
1
1
29
7
77
Transit Connect
19
1
0
46
19
86
S-MAX
39
1
1
53
6
98
Probe
24
0
0
24
41
99
Scorpio
64
6
0
6
44
118
Mondeo
59
2
1
47
15
124
Focus
62
1
1
48
14
127
Explorer
48
0
0
66
12
129
Ka
67
2
0
50
11
130
Fiesta
63
3
1
45
24
135
Granada
37
12
0
12
83
138
Sierra
32
16
1
26
78
143
Puma
83
3
1
48
25
161
Maverick
55
2
0
38
64
162
Escort
70
11
1
58
48
188
Orion
42
17
0
34
176
265
Galaxy
112
6
1
118
50
273
Transit
55
6
2
150
69
277
Cougar
138
0
0
123
25
281
Ranger
29
2
0
275
17
316