Best ways to sell your car
Your complete guide to ensuring a straightforward sale and getting the best price for your used car, whether trading in or selling privately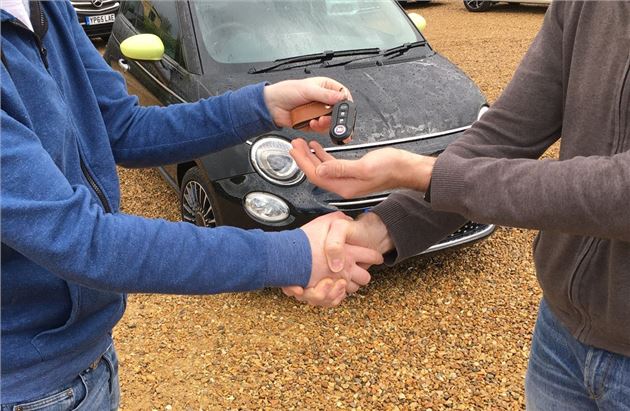 What you need to know
How to sell a car yourself
1. Should I Sell My Car Privately? Where Can I Do This And What Are The Pros And Cons?
The prime reason for selling your car privately is to give you more cash towards the next purchase. It takes a little more effort on the part of the seller to make a private sale, but for many it's worth it. 
The pros are that you're likely to get a better price than a part-exchange from a dealer. A private sale can net you up to 15 per cent more than a trade-in to give you more cash towards your next car.
So if you're not in a rush to buy another car, a private sale makes sense.
However, the cons are that it can take longer to sell, which means paying maintenance, road tax and insurance. You may also have to find parking for the car if you've bought another.
Then of course you have to arrange the adverts for the car and be at home when potential buyers want to look at the car. And not everyone is happy to haggle over price - it can be an awkward situation if you're not used to it.
You have to prepare the car for sale to get the best price and also be wary of scams and dodgy buyers. And you'll receive calls from dealers making very low offers....
First, you'll need to work out what your car is worth. Do this, by putting your registration number into the box below:
How to ready your car for sale
Whether you want to sell your car privately or trade it in against another, it pays dividends to prepare it before any potential buyer sees it. A little work can go a long way when it comes to the price you achieve, so get ready with the elbow grease.
1
Clean Your Car Like A Professional
Whether you want to sell your car privately or trade it in against another, it pays dividends to prepare it before any potential buyer sees it. A little work can go a long way when it comes to the price you achieve, so get ready with the elbow grease.
If you're handy with a bucket and sponge, give your car the best clean of its life. Wash off the muck with a jet wash first and then use a good quality car shampoo to clean the bodywork with a clean microfibre mitt or cloth that you rinse often in a separate bucket of warm water. Sponges can hang on to dirt and cause tiny scratches in the paint that leave a dull finish.
Make sure you get into all of the door apertures, boot surround and lift the bonnet and wipers to clean every bit of bodywork. Use a clean chamois leather or microfibre cloth to dry off the bodywork. Now is also the time to touch up any stone chips or scratches in the paintwork.
There are plenty of excellent polishes available at reasonable prices. The easiest are spray-on that make it quick and simple to get an excellent shine. And don't forget to thoroughly clean the wheels.
A damp cloth is ideal for removing dust from the engine bay. Also, take the time to brush out any dead leaves from air vents to present a neat and tidy under-bonnet appearance. Beware of steam cleaning in the engine bay as it can let moisture into the electrics and cause problems.
If the car has any small mechanical or cosmetic faults, get them sorted. Spending a small amount now will help realise a better price as you can advertise the car as fault-free.
Simple things can make a big difference too. So remove any rubbish and unnecessary clutter from the interior.
Clean the interior with the same care as the outside. Give all of the carpets a thorough vacuum and treat any leather to a specialist cleaner. Not only does this improve the appearance, it gives the cabin a fresh smell. Oh, and clean all of the windows. But avoid using a high gloss spray on the plastic around the dashboard. This looks and feels hideous and will only make a buyer suspicious.
Of course, if you don't want to do all of the cleaning, you can spend a reasonable amount on a professional valet and then keep the car spotless.
Gather together all of the paperwork for the car in one folder. Make sure you have the V5C registration document in your name and with your current address. Put all of the service records together and organise any receipts for work in chronological order so a potential buyer can see how well you've looked after the car.
Now the car is spotlessly clean, take plenty of photos for the advert. Make sure the car is large in the photos and show every angle of the exterior, as well as lots of the cabin, boot, wheels and any relevant features such as leather seats, sunroof or satellite navigation.
Where to advertise
Finding the right place to sell your car privately has never been easier. With so much choice, it pays to narrow down a few outlets where you will get the best response and price.
Online classifieds
This is by far the most common way to advertise a used car for sale. The internet offers the widest audience and many buyers are prepared to travel the length of the country for the right car. There are lots of online classified sites with Auto Trader being by far the biggest, plus there are sites like Gumtree and Facebook Marketplace.
If you have a specialist car like a classic or high performance vehicle, advertise it on an enthusiast site where more possible buyers are likely to see it. Most of these sites charge a flat fee for an advert that will appear for a set number of weeks but others such as carandclassic are free. Make sure you are available to answer phone calls, texts and emails promptly to arrange viewings.
Online auction
There are several online auction sites, with eBay the biggest by some margin. They charge a percentage of the selling price, which can add up to a lot if you get a good price for the car. However, they often attract motivated buyers and you can put a reserve price on the car so it won't sell for less than you're prepared to accept. Always reply to any questions quickly and honestly.
Social media
More sellers are now using their social media feeds to advertise a car for sale to friends and acquaintances. You can also join online groups and forums relevant to your make and model to find potential buyers.
Local newspaper
The local paper is still a good way to advertise used cars, particularly ones at the cheaper end of the scale. Often, these adverts are free or very cheap, though they may only run for one or two editions of the paper, so you'll need to renew the ad if the car doesn't sell promptly.
Local ads
Putting up an advert in the local newsagent or supermarket can yield good results. It works well with cheap cars and ones that are suited to your area, so a 4x4 will find a ready market in a rural area whereas a small hatch will be popular in a city.
Sign in the car window
Don't dismiss the idea of putting a sign in the window of your car. It's not the most reliable method of selling a used car, but it can alert an interested buyer who might not otherwise be aware your car is available. For rarer cars, like classics and higher performance motors, this tactic works well at vehicle shows where enthusiasts gather.
Creating a good advert
There's no secret art to making a successful car advert, but there are some simple rules you need to follow. 
For starters, it's a legal requirement to include the exact make and model, year of manufacture, body type, colour, type of gearbox, engine size and fuel type. Most online classifieds websites will do this automatically using the DVLA's database when you type in the registration number.
It's a good idea to include other important information such as the car's service history, how long the MoT has left to run and an honest description of the car's condition.
However, keep the advert free from jargon that most potential buyers won't understand. Also, keep it brief and to the point. Always be honest in how you describe the car as the law states you cannot misrepresent it.
Remember to list all of the equipment you think a buyer will be interested in, such as air conditioning, electric windows, satellite navigation, leather seats, sunroof or metallic paint.
It's also worth listing any recent work that's been carried out on the car, which can include a routine service or new tyres. This tells the buyer they won't have to spend money on these items in the near future.
Decide how you want to be contacted and include this. It's usually best to provide home and mobile phone numbers, as well as an email address. Many classified websites will offer a screening process so your real numbers do not appear in the advert but buyers can still contact you through safe numbers.
Finally - and crucially - take some decent photos. Find a clear background, make sure the car is clean and do it on a bright - and if possible - sunny day. Photographs taken on a wet and dark evening on your driveway are unlikely to attract many people. Remember, you want your car to look desirable to potential buyers, so make it look its best.
Take photos from different angles showing the front and rear, as well as interior pictures, the boot and anything else you feel is important - alloy wheels, the engine bay, the navigation or stereo. Get several shots from each angle to you can choose the best to go with your advert.
2. Consider Selling By Using a An Online Selling Service
If there's one guaranteed way to sell your car, it's to use an online car buying service. There are several to choose from, the most well known are WeBuyAnyCar and wewantanycar, but they all operate in a similar way.
You have to remember these companies operate on slim margins, so they offer the lowest possible price for your car and then sell it on quickly, often through an auction to trade buyers. This means you can end up with a price less than you would get if you part-exchanged the car.
You can also see what dealers will offer you directly by using a site like motorway.co.uk.

Motorway* is one of the UK's most popular sites for selling your car online. Simply enter your car's registration number and mileage to sell your car to a verified dealer, often for a better price than part exchange.
Motorway connects your car with the best offer from an exclusive network of 5000+ verified dealers and professional buyers.
By selling directly to a verified dealer, you cut out the middlemen and could get more than through other selling routes.
Motorway is completely free to use if you're selling your car.
Are there any costs with Motorway that I should be aware of? 
Motorway* is 100 per cent free to use and there are never any charges to sell via Motorway's exclusive dealer network. 
Most online car buying websites ask you to type in your car's registration and valuation is produced based on the car being in good condition. You then arrange to take the car to the company's nearest site for an inspection.
More often than not, this will result in the original quote being reduced due to some fault being spotted on the car. In many cases, the eventual price offered is 10 per cent less than the original online quote and some companies also charge an administration fee.
You need to take your car's documents and some form of identity for yourself to the valuation appointment. If you agree to sell the car, the deal can be completed there and then. The money will then be paid directly into your bank account. If you have the car on finance - such as HP or a PCP - you can still sell it. You'll need the settlement figure, but often the person dealing with the purchase will be able to contact your finance company when you're on site with the car, making it very straightforward
The upside to accepting a lower price for your car is the speed of these services. If you need to sell your car quickly, they are ideal and give you ready cash to buy another car.
3. Is Part-Exchanging Your Car Quicker And Easier?
If you have a used car you want to part-exchange for a new one, it's no good getting a decent discount then giving it all back by accepting too little for your trade-in.
Be well aware of what your existing car is worth. You can get a value using our Used Car Pricing tool although it's also crucial to know exactly what a dealer is willing to offer for the same vehicle. You can do that at our sister site heycar.co.uk here.
Also remember, what you get for your part-exchange is not the most important factor. The 'cost to switch' is. Always compare the total financial outlay involved in one deal compared to another.
For example, one dealer has a new BMW that lists at £20,000. He offers you £7000 for your part exchange, but no discount on the BMW, so the cost to switch is £13,000.
The dealer at the other end of town has a new Audi that lists at £20,000. He offers you only £6000 for your part exchange, but £2000 off the price of the Audi. The cost to switch is therefore £12,000, so the Audi is effectively £1000 cheaper, even though you get less for your part exchange.
4. What About Selling To A Dealer?
Unless the car is highly sought-after and selling for more than the market value, this is a desperation tactic.
If the car is relatively ordinary and the dealer wants stock, he has to build in a margin on top of whatever he offers you. This has to include his own insurance and checking that the car doesn't have some secret history that HPI doesn't show.
If your car is over the age of the dealer's stock, then the dealership may not make you an offer, but one of its salesmen might. These sort of offers are often derisory. Years ago a reader was offered just £1000 for an immaculate 50,000-mile BMW 3 Series Convertible.
We told the reader to do what the salesman was planning to do with it. Advertise it for £4000 and be prepared to accept up to £500 less. He did and got £3750.
5. Is Selling At Auction A Good Idea?
If you're in a hurry to sell, the traditional car auction is a good bet. It's quick, easy and you pay around a 5 per cent fee of the selling price to the auction firm. The downside is you'll get a rock-bottom price as most auctions are populated be dealers looking to stock their forecourts.
Ordinary cars sold this way usually fetch no more than trade price, less the auction house entry fee and less commission.
Top end cars may or may not sell to a member of the public, but they usually need a bit of 'encouraging' to fetch top money - either from Joe Public or from a franchised dealer attending the auction who has an order for precisely that car.
Specialist cars in high demand and short supply will achieve what the people in the auction house that day are prepared to pay. 'Top Car' sales are often used by specialists who deal in such cars to test market price levels so they know what to pay and what to sell for.
Executors who have classic cars to dispose of as part of the deceased's estate will usually get a better price selling at auction than they will from any dealer.
Top tips for selling your car
Selling your car can be a onerous task, as you're up against professional traders, fellow privateer sellers and a million and one classifieds. You also have to work out how much it's worth, get the advert right and eventually close the deal, so it's no mean feat. But fear not, our tips for selling your car will help you get the best price for your cherished car.
1
Doing it yourself could get you more money
As a rule, if you're prepared to roll up your sleeves and sell your car yourself you're almost guaranteed to get more money than selling it any other way.
It's a more laborious and time consuming process than, for example, trading it in at dealer. Plus you will need to work out how much the car is worth, prepare it for the sale and advertise it – but if you want the most amount of money possible then selling privately is the best way to go about it.
2
Find out what it's worth
Age, mileage, condition, specification and even colour are just a few of the seemingly endless factors that can influence your car's value. One of the best ways to work out what it's worth is to have a look at classified adverts for similar cars.
Search for models that are as close to yours as possible in terms of year, mileage, specification and condition, as this will give you a good idea of what your car is really worth. 
Don't be tempted to inflate the price above the market value. Unless you have a particularly rare and desirable car, buyers will always have other options and they will go elsewhere if they can get a similar car for less cash.
Dealers charge more than private sellers as they typically offer things like warranties and have facilities to refurbish cars before they're sold, so don't expect to make the same money as the trade. You should also expect buyers to haggle and build a little discount room into your advertised price – the vast majority of other sellers will have done the same.
4
Take time to prepare the car
Even very cheap cars should be given a good clean before they're advertised and as a rule, the more expensive the car, the more money you should spend on it before the sale. A full professional valet will sharpen it right up and it's worth considering smart repairs to remove small dents, scratches and similar blemishes depending on the value of the car.
Buyers don't like the thought of having to pay for things shortly after the sale so it may be worth shelling out for an MoT if the car needs one imminently as well as sorting any minor faults.
5
Take time to write the advert
Stick to the facts when you write the advert. List the car's important details – make, model, trim level, year, mileage – and follow that with as big a list of specification (alloy wheels, air con, DAB radio etc) as you can fit in the advert. Buyers want details, not flowery prose about how lovely the car is.
Give as accurate and as detailed a description of the car's condition as you can, even if it's poor. You're wasting your time if you mislead buyers or worse, breaking the law if you sell a car without disclosing a serious fault or that it has outstanding finance.
6
Make sure you use good photos
Photographs should illustrate the car as clearly and cleanly as possible. You want to make it look good so make sure you've done any cleaning and preparation before taking the pictures. Don't to get too creative – shoot it in front of plain background and avoid having anything else in the picture that might draw the viewer's eye away from the car.
Shoot it in the daytime but not in direct sunlight. Take plenty of pictures inside and out and publish as many images with the advert as you can. Ditch any blurry shots.
Beware fraudsters targeting cars for sale. Odd emails with curious back-stories are often just fishing scams looking for bank details, as are offers that sound too good to be true or messages from people offering to buy the car without seeing it.
Buyers should be encouraged to take test drives but make sure you're sitting in the car before you give them the keys. And check they are insured to drive it - don't be afraid to ask for proof. At the end of the sale, never allow the buyer to leave with the car until they've paid. That could mean anxiously waiting in front of your computer for a cheque or a bank transfer to clear.
Set a limit for the lowest price you're willing to accept for the car. It's common practice to negotiate so having a firm idea of what you will and won't accept makes the process easier. Don't be afraid to turn down offers you consider too low unless you're in a real hurry to sell.
There are plenty of ways to accept payment and a faster payment bank transfer (done online or over the phone) is among the best, as the money can be in your account in less than two hours. Cash is also instant but it's safest to do the handover in a bank. However you sell, don't hand over the keys until you've safely got the money in your bank or in your hand.
9
Know your responsibilities
When the deal is done, tear off the bottom part of the V5C registration document, send it to the DVLA and give the top part to the buyer. This confirms you no longer legally the registered keeper of the car. Also give them the MoT certificate, service history and any other documents relating to the vehicle.
Don't forget to hand over the spare keys and adaptor for locking wheel nuts if the car has them. If there is any remaining warranty then contact the provider to change the details and ring your insurance company to declare you no longer own the car.
10
Short on time? Sell quickly for less
There are ways of shifting your car quickly if you don't have time to sell it yourself – but you're unlikely to get the best price for it. The most common option is to trade it in at a dealer but you could also sell it through an auction centre.
There is a number of online car buying sites that promise to buy your car whatever its condition, the most well known being We Buy Any Car. However, they will often try to reduce the online quoted value once you take your car to one of their sites and are generally the least cost-effective way of selling your car.
Ask HJ
I have an old classic. How's best to sell it?
I have a 1998 Mercedes SLK with 97,000 miles. It's MOT'd until August but has a dodgy sunroof that we no longer need. Could you advise on how best to sell it? Should I get the roof fixed and tart up the paintwork? The interior is okay but scuffed and marked as you would expect. Is eBay sensible or is there a better option? Any advice would be gratefully received.
It depends on how much hassle you want. If you want a quick sale, we'd recommend sticking on eBay (perhaps as an auction) with an honest description and some detailed pictures. It'll achieve a fair price and hopefully won't be a long process. Alternatively, if you fix the roof and tidy up the paintwork, you could try advertising it on sites like Car and Classic for strong money. Also, look at some of the new classic car auction sites like Collecting Cars and The Market – cars like yours seem to make fairly high values on those. Or you could try a physical auction like Anglia Car Auctions.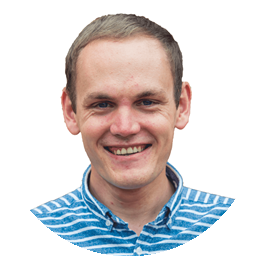 More Questions
The scams targeting used car sellers
If you've never been scammed before, it's very easy to look at someone else who has been and be ever so slightly judgmental, because of course, "it will never happen to me". Strangely enough though, everybody who's ever been scammed - or come close - thought the very same thing before it happened to them...
The 'I have a buyer waiting for you' scam
Also called 'vehicle matching' scams, a legitimate seller who's placed an advert for their car will be contacted by someone claiming to have a buyer waiting for them – who they'll 'match' with your car for a finder's fee, typically between £80 and £100. They'll reassure you that you'll be refunded if the sale doesn't happen, making it ostensibly win-win...
Until, that is, the 'buyer' transpires to be a figment of someone's imagination. And the cold caller disappears without trace.
How does it work?
By preying on the natural eagerness of a car seller to make a sale, the cold caller makes the fake 'buyer' seem very enticing, making up all sorts of details about him or her. In the spirit of all the most successful salespeople, the caller will try to charm the seller into parting with what seems like a relatively minor sum in order to make a sale.
According to the Office of Fair Trading, car buying scams cost the British consumer £3m per year at its peak, with thousands scammed, although following a crackdown by the police in 2009 it's less prevalent – but not entirely eradicated. 
Aside from the money loss, the scammer is also given access to your bank details, which leads to the possibility of a criminally depleted bank account. Your details could also be sold to another equally sinister third party.
How can I avoid it?
Never give money to anyone that's cold called you.
Don't give out your credit card details to anyone either; you may be protected from fraudulent transactions, but that doesn't stop your details being sold and/or used elsewhere.
As yourself why any legitimate buyer would become involved with a vehicle matching company, rather than just looking for a car themselves?
Callers are trained in high-pressure selling techniques – don't be fooled.
If you are called this way, take as many details as you can about the person and company involved, and report them to Action Fraud.
The 'shady buyer' scam
As with all these things, the target is your money and the shady buyer scam can get this in a couple of ways – most commonly by a fake 'overpayment' and occasionally by starting a payment dispute after collecting your car.  
How does it work?
A buyer will contact you claiming to desperately want the car – so much so that they're willing to transfer the money via an online payment service. They will typically claim they are working overseas, but that they have a company who will pick up the car for them.
They will transfer the money – often from a stolen credit card or using a bogus online payment account – then email you to claim they have 'accidentally' overpaid before requesting a refund of the difference.
You oblige, but then the buyer withdraws the original payment, leaving you out of pocket for the legitimate money you sent for the 'overpayment'.
A less common but even more sinister ploy is also played out using money transfer services, taking advantage of the buyer protection they provide. A fraudulent buyer will collect your car, having transferred the money, but after driving it away will begin a payment dispute with the transfer service, claiming they didn't get the car and demanding a refund. In rare cases, you lose the money and your car while the buyer is never seen again.  
How can I avoid it?
Leading online payment service PayPal recommends you never transfer money to anyone you don't know after an alleged overpayment. See its help page for details.
Similarly, the Metropolitan police and Western Union Bank also advise not to engage in large transfers for goods with anyone you don't know.
Don't deal with anyone that claims, for whatever reason, they can't come and see your car – "I'm working abroad" and "I've just moved" are two common excuses.
Ask yourself why anyone would buy anything as expensive as a car sight unseen?
Cancel any transaction that involves an overpayment – who would be careless enough to do that?  
How to deal with a viewing
Hurrah, someone wants to see your car. That's one of the major hurdles out of the way, but you need to keep a cool head and your wits about you to stay safe and get a good deal.
When the potential buyer gets in touch, ask for their name, address and a contact telephone number. This is in case you sell the car in the intervening period and can let them know the car has been sold. Any genuine buyer will agree to this. Never give out the car's VIN (Vehicle Identification Number) before a buyer arrives as they may be a criminal looking to clone your car to use on a stolen vehicle.
Beware of any buyer who offers the full amount or more for the car over the phone. Unless they send you cleared funds, do not give out any details of the car other than its registration number so they can carry out a history check.
Agree to meet the buyer at your home address. Do not meet anywhere you feel unsafe or vulnerable. Take a note of the buyer's car details, including the registration number. It's also a good idea to have a friend or family member present for support, even if they don't know anything about car.
Let the buyer look over the car for as long as they want, but don't ever leave them with the keys or with the keys in the ignition. Always keep the keys in your possession. Don't leave the seller alone with the car in case it's damaged and they deny liability.
The test drive
Most buyers will want to test drive the car. Ask to see proof of their insurance so you know they have third party cover. If they don't, insist you will drive and take your friend or family member along too. Always take your mobile phone with you on any test drive.
At the beginning of the test drive or when you swap drivers, never leave the keys in the ignition. Take them out and only hand them to the buyer when you are sat in the passenger seat.
Allow the buyer to drive the car on a variety of roads for a reasonable period, but stay relatively close to your home.
Let the buyer look at all of the documents for the car, but don't let them take any away or take pictures on their mobile phone – only criminals will want to do this to clone your car.
Answer any questions honestly, but don't offer extra information. It's the buyer's responsibility to check the car is what they want. However, you cannot misrepresent the vehicle or hide any faults you know make the car unroadworthy as this is a criminal offence.
When you've agreed on a price, never hand over the car keys until you've been fully paid and you're sure the money is genuine.
When the sale is complete, you must send off the Change of Ownership section of the V5C registration document. Give Section 10 of the V5C to the new owner. You must also inform your insurance company that you've sold the car and you can also now reclaim any outstanding road tax (Vehicle Excise Duty).
Ask HJ
Do I have to declare a Cat D status to potential buyers of my car?
I'm thinking of selling my BMW 3 Series privately. It was declared Cat D in 2014 and had an engine replacement after I bought it back from the insurer. Since then, it has been okay. If I sell privately, do I need to declare this to potential buyers? I have all the relevant documentation regarding repairs.
If someone asks you the question, yes you do. It's highly likely they may already know, as they may have done a HPI check prior to viewing. What is there to gain by not advising at the point of sale? If you don't advertise it correctly, you give the buyer the opportunity to reject goods. Always be truthful, it protects you from comebacks.

More Questions
Negotiating on the price
Most used car buyers will want a discount on the price you've asked for, so be prepared to haggle. If you've got your research right when you advertised the car, there will be some room for negotiation. However, remember the car belongs to you and it's only you who can decide how much you're happy to sell it for.
Have a figure in your mind that you are not willing to go below. You can establish your vehicle's value by comparing similar cars for sale or using a valuation tool, like the heycar Used Car Price Index. This gives you an advantage when negotiating as you know how much you will settle for. But be realistic about the car's value - do your research on similar cars so you know what they sell for.
Always be polite. Even if a potential buyer makes a ridiculously low offer, simply state that's not going to be nearly enough to seal the deal. Some buyers work on the basis that you'll be desperate to sell the car and buy another, but hold your ground. Be ready to drop the price by small increments till you and the buyer arrive at a price you're both happy with.
When you agree on a price, put it in writing on a receipt that both you and the buyer sign as proof. It's normal to take a non-refundable deposit of around £100 at this point if the buyer is not paying in full there and then.
If the buyer tries to re-negotiate the price afterwards or when they come to collect the car, say no and stick to the original deal.
What about tax and insurance?
Even if you're car is parked up on your drive with a 'For Sale' sign in the window, it must, by law, be either taxed and insured or put on a SORN - a Statutory Off Road Notice.
We'd suggest keeping it taxed and insured while you're selling it - potential buyers will likely want to test drive the car (check they are insured to do so) and it covers it if it's stolen or damaged. Be aware that while the vehicle is in your charge, it is an offence to allow someone the use of the vehicle if it is uninsured. 
Once you've sold the car, you need to tell the DVLA. You'll get a refund of any outstanding tax. You can do that here www.gov.uk/vehicle-tax-refund. The new owner is responsible for taxing the car and organising insurance before they drive it. 
Getting paid
Getting paid for your car is the whole reason you put it up for sale in the first place. Making sure the money comes to you safely and securely isn't tricky, but it does require some planning on your part. Here are the different methods of payment and what you need to be aware of.
Cash
This is the time-honoured way to pay for a used car because it's instant for both parties. This makes it very convenient, but it's also open to fraud with fake notes. If a buyer wants to pay cash, ask them to hand it over at a local bank where it can be counted and checked that it's genuine. An honest buyer will have no problem with this, but don't hand over the car keys and documents until the money is in your account.
Cheque
A cheque is an easy way to pay as it saves carrying bundles of cash and it can be made out to an exact amount. When a buyer opts to pay by cheque, they must be prepared to wait until it has cleared in your bank account, so you know the money has been paid. Only then should you hand over the car's keys and documents. Criminals will use fake or stolen cheque books to buy used cars that they can then sell on for hard cash.
Banker's draft
The Banker's draft is similar to a personal cheque because it can be made out to a specific amount and is easy to carry. The difference is a bank will only issue the draft when the buyer has paid the money, so the bank holds the money until you pay in the draft to your account. A Banker's draft will appear in your account in four days but the funds can take up to six days before they clear. Only give the buyer the keys and documents when you know the funds have cleared in your account. Beware of fake Banker's drafts. If you're not sure, take it to the bank and ask them to verify it.
BACS or CHAPS transfer
This is the safest way to transfer money between the buyer's and seller's bank accounts. It can be completed online quickly and the transfer is instant, so it saves carrying a wad of cash and once the money has been transferred it cannot be reclaimed by the buyer. As with all such dealings, only give the buyer your bank account and sort code numbers as they are that's needed to make this type of transfer. When the money appears in your account, it's safe to hand over the keys and car documents.
PayPal
PayPal is a simple and quick way to pay for items bought online, particularly through eBay. Some buyers might offer to pay some or all of the agreed price for a used car via PayPal. The drawback is that cars are not covered by PayPal's own buyer or seller protection scheme, so you have no safety net if there's a problem with payment. Also, some buyers might lodge a complaint against you that results in a 'chargeback' where they try to recoup some of the agreed price from you by claiming the car was not as described. You can dispute this but it takes time and energy, so it's best to choose another payment method.
Escrow
Escrow acts as a third party in a payment. It holds the money from the buyer and releases it to the seller when all the terms of the agreement have been met. It's unusual to use this when buying a car as it's more commonly used for larger deals or if the buyer is based overseas. Also, you only get paid when the car has been delivered to the buyer, so the seller takes a greater risk. Check any Escrow company is registered with the Financial Conduct Authority.
Buyers rights and how they affect you
There is very little legislation that deals with selling a car privately. However, there are some laws that you must abide by to make sure you're all legal and above board.
The first is to describe the car honestly and accurately in any advert or dealings with a buyer. If you're not completely straight, you could be breaking the Misrepresentation Act. This states:
You have the legal right to sell the car
The vehicle matches your description
The vehicle is roadworthy
You must own the car outright to be able to sell it, so it cannot be subject to finance. If there's a loan to be paid off, you must tell the loan company and arrange to settle the debt either before selling or as part of the deal.
If there's a problem with the car after you sell it, the buyer can claim it was misrepresented to them. They could also claim this was 'fraudulent' if they think you knew about the problem but didn't declare it.
The burden is in the buyer to ask as many questions as possible to establish the car is right for them. As the seller, you must answer truthfully, but you don't have to provide any additional information. Keep it simple and honest and you'll be fine.
Ask HJ
What's the best way to sell my car?
What's the best way to (reluctantly) sell my blue, one owner, 2004, 2.2-litre Z4 with 50,000 miles and FSH in great condition.
To get the most accurate price, I'd have a look at used car retailers to see what examples similar to yours are going for. At the end of the day, it'll only sell for what someone is willing to pay for it - so be open to sensible offers. You'll get more through a private sale, but it can also be a lot more hassle dealing with messages, viewings etc, so some people are willing to lose some money to sell through a dealer. An alternative would be to sell to a car buying site, the good ones will give you a valuation and then they handle the selling process. You're potentially more likely to sell successfully this way than a private sale right now due to Covid, but be prepared to be offered less than you would selling privately.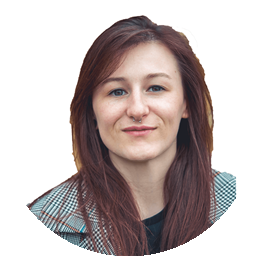 Answered by
Georgia Petrie
More Questions
Ask HJ
We want a small car for less than £2000. What advice would you give to a clueless buyer?
We need a second car for local trips (the school run, popping to the shops etc - no long motorway journeys). I don't want to spend more than £2000 and I've narrowed it down to three (I think), all with full service history and falling around 2008-2010. They are Toyota Aygos 1.0-litre (mileage 45-79k); Hyundai i10 1.1 or 1.2 (mileage 44-55k); and Ford Ka (2009-10) 1.2 (50k or 84k). My head says Hyundai. What advice would you give to a clueless cash car buyer?
At this price point, it's best not to focus too much on searching out a particular model. Keep an open mind and seek out a good car for sale locally. You might find a hidden gem – a car that's been well cared for, being sold by an honest private seller and for a good price. Evidence of regular maintenance is desirable (although don't necessarily expect a fully-stamped service book), as is a long MoT test. We'd generally advise avoiding trade sellers at this price range – there are quite a few unscrupulous sellers shifting cheap cars that have been plucked from auction and are fit for scrap. That said, you might find a reputable dealer selling a good car that's been taken in part-exchange. The Hyundai i10, Kia Picanto and Toyota Aygo (as well as the very similar Peugeot 107 and Citroen C1) are all good choices that'll be cheap to run, although their popularity with young drivers pushes prices up. You could also look at the slightly bigger Ford Fiesta – the 1.25-litre engine is very reliable and there are loads about (so you can be picky about condition).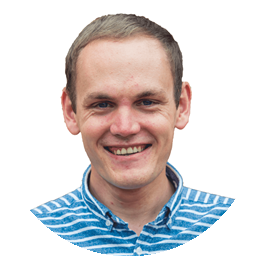 More Questions
More Selling Advice
Buying Your Next Car
Save 12% on GAP Insurance
Use HJ21 to save on an ALA policy
See offer