Best 0% APR car finance deals - November 2023
0% car finance deals can be a great way of getting into your ideal car for minimal outlay. Here are the best interest free cars we've found.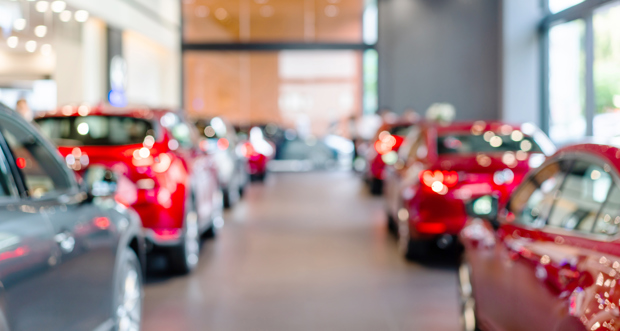 Given the difficulties in the car market, from parts shortages to supply issues, rising interest rates and more, you'd be forgiven for thinking the days of the 0% car finance deal were done.
While zero per cent interest on PCP finance deals is certainly nowhere near as prevalent as it was five years ago, there are still really good offers available if you shop around and remain flexible with your choice of car.
So what is all the fuss about a 0% car finance deal? It is a deal with a difference.
Unlike most Personal Contract Purchase (PCP) agreements which incur interest (APR) over the duration of the contract, which has the knock-on effect of increasing your monthly payments, a 0% finance deal ensures you have no interest to pay for the duration of the agreement.
This means monthly payments are more affordable and you're only paying for the cost of the car.
If you can find a 0% car finance deal, you can save plenty over the duration of the PCP agreement, so they're worth hunting down.
That's where this page comes in, too. We highlight the cheapest car finance deals you can get your hands on. They may not all be 0%, but we'll try to find the best offers available that keep those pesky monthly payments down.
After more deals on new cars? Check out our round-up of all the best new car deals around. 
0% APR Car Finance Deals - A-Z by Car Maker
Here's a list of 0% APR deals being offered by carmakers right now. Not all carmakers offer 0% finance, but if a deal pops up, we'll feature it here.
0% APR Car Finance Deals
Our round-up of the best 0% APR deals allows you to make the most from attracting no interest charges on a PCP agreement. We update this page every week to make sure we bring you the best deals.
Can I still get the car I want?
One thing we would say is it helps to have an open mind as to the type of car you'd like to drive. For example, as a way of incentivising people into to switching to an electric car, some of the most prevalent 0% finance offers are on electric cars to encourage you to drive electric.
It also helps if you're not dead set on having the absolute latest model in a carmaker's range. If a car gets a mid-life update or facelift, quite often, surplus stock of the outgoing model can be snapped up with a zero percent deal and even a deposit contribution too, just to make sure the old cars are shifted to make way for new models.
How do I qualify for zero percent car finance?
Just as with any loan, the better your credit rating the more likely you are to be approved for a 0% car finance deal. It's worth checking your score and taking steps to improve your rating if you find a car that's perfect for your needs.
Also worth bearing in mind is that if you do go for the zero per cent offer, the deposit contribution to start with may also be higher than a deal which incurs some kind of interest payment over its duration. Monthly payments may be higher, too.
Can I get 0% finance on a used car?
Yes. Most car dealers have various financial products they can offer, including zero percent offers to get you on the road with a used car, and the same good credit is required to sign up.
This is especially useful now as the price of used cars has been forced up due to fluctuations in demands caused by the pandemic and supply chain issues. When you go for a deal like this, it's likely the car you're buying is a traded-in model from a previous finance deal, which should mean it's been well kept and the mileage will be reasonable.
What are the alternatives to zero percent car finance?
A 0% deal might be enticing on paper, but can come with some limitations. They tend to be offered with bigger deposits, which means you need to put down a lump sum all at once.
Despite this, they tend to be offered for limited lengths, which increases the monthly payments, too. If you're planning to spread the cost of a PCP agreement over 4-5 years, then it may not be possible.
An option consider if you don't want to own the car is a Personal Contract Hire, which means you aren't buying the car, so you aren't paying interest. The lease just costs what you agree per month.