Best Nearly New Car Deals - November 2023
Nearly new cars and pre-registered cars from trusted dealers are a great way to save you money. We pick the best nearly new cars we've found on sale 
Why buy nearly new?
If you're after a nearly new car then you've come to the right place. Although stocks of new and used cars are still more limited than usual, we've searched high and low to find the best deals on nearly new cars in the UK. 
Of course, most of us would like a new car, but going for a nearly new car makes a lot of sense. Yes, you may not be able to choose the colour and exact specification, but you'll benefit by saving a hefty amount of cash compared to the list price of a new car. And as a nearly new car, you still get the majority of the new car warranty.
There's also the fact you can skip the waiting list. So rather than waiting several months for your new car, you can get behind the wheel straight away. Nearly new cars tend to have a few hundred miles on the clock, so you'll still get to enjoy that new car experience (and new car smell).
Need some help choosing what car to buy? Check out our in depth car reviews. We also have plenty of useful advice on how to buy a new car and Approved Used schemes.
Elsewhere, we've covered all you need to know about selling or part exchanging your old car. We can also help save money on car insurance and assist you in finding the best value breakdown recovery
For more inspiration check out our best car guides.
1. 2023 Toyota Aygo X 1.0 VVT-i Pure 5dr
Price: £13,590   Saving: £2400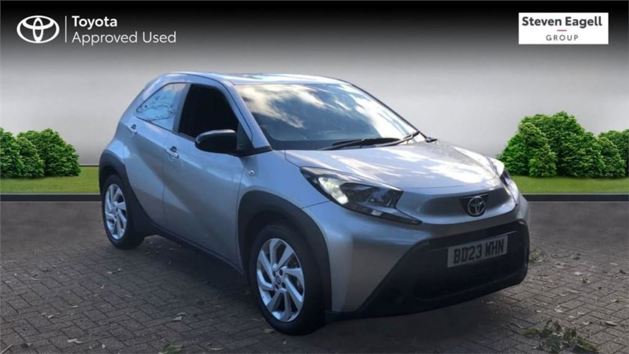 Fancy a city car with a sprinkling of SUV design cues? Then the Toyota Aygo X could be the urban runaround you're after. We spotted this Aygo X in entry level Icon spec - but still featuring 17-inch alloys and CarPlay and Android Auto-compatible infotainment - for sale at a Toyota main dealer with a solid discount.
2. 2023 SEAT Arona 1.0 TSI 110 FR 5dr
Price: £16,990   Saving £8875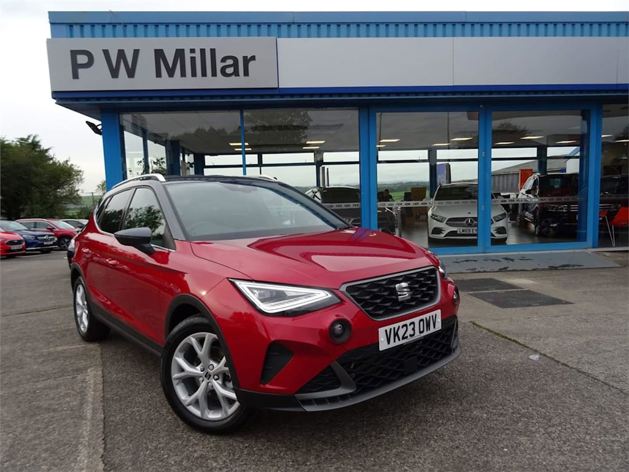 The SEAT Arona is one of the best small SUVs you can buy thanks to its generous levels of standard equipment, comfortable cruising behaviour and excellent 1.0 TSI engine. And the best bit? You can benefit from all of this plus a hefty discount on the new price by snapping up this mid-range Arona FR right now.
| | | | | | |
| --- | --- | --- | --- | --- | --- |
| Available from | Model | Price | OTR Price | Saving | Mileage |
| | 1.0-litre 110PS six-speed manual | £16,990 | £25,865 | £8875 | 540 |
3. 2022 Citroen Ami 6kW Ami 5.5kWh 2dr Auto
Price: £6790    Saving: £905

The Citroen Ami has space for two, is extremely basic inside and out, and has a top speed of just 28mph. But what it lacks in bells and whistles, it more than makes up for with character, making it genuinely hilarious to drive. We've featured a few Amis on these pages and they get snapped up quick, so don't miss out.
4. 2023 Renault Zoe 100kW Techno R135 50kWh 5dr Auto
Price: £18,108   Saving: £13,087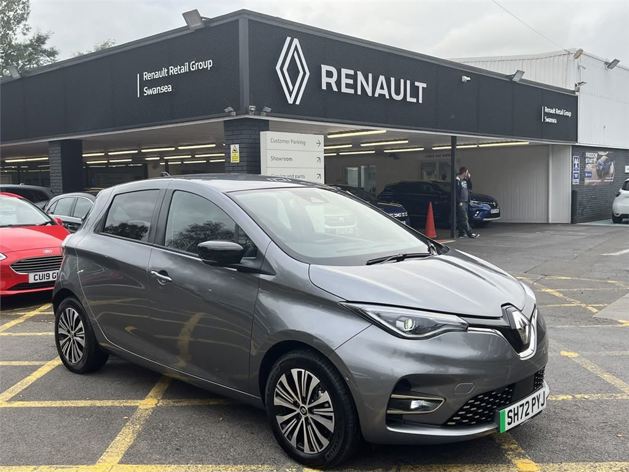 Believe it or not, the Renault Zoe EV has been bringing its blend of relatively affordable electric motoring and decent driving fun to UK roads for 10 years. It has more rivals than a decade ago, but still has a competitive range, while familiarity means that decent discounts are available, like on this Techno model we spotted.
5. 2023 Ford Focus 1.0 EcoBoost Active 5dr
Price: £21,900  Saving: £7420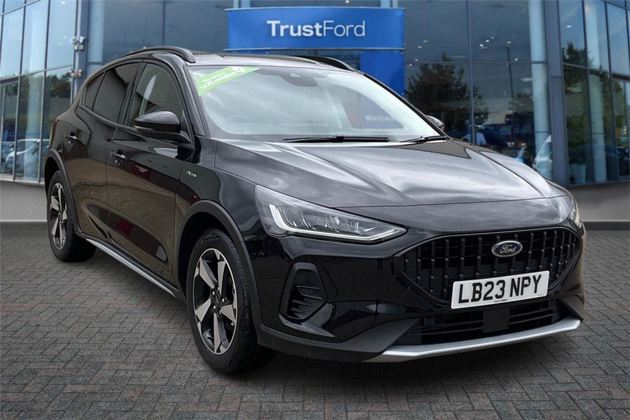 The Ford Focus Active does a great job of combining the practicality, efficiency and decent equipment levels of the regular Focus hatchback with the smooth riding raised suspension of a crossover. The seats are raised a little, too, compared with the hatch, making the Focus Active a great shout if mobility is an issue.
| | | | | | |
| --- | --- | --- | --- | --- | --- |
| Available from | Model | Price | OTR Price | Saving | Mileage |
| TrustFord Epsom | 1.0 petrol 125 PS six-speed manual | £21,900 |  £29,320 | £7420 | 10  |
6. 2022 Citroen C3 1.2 PureTech You 5dr
 Price: £11,557  Saving: £2438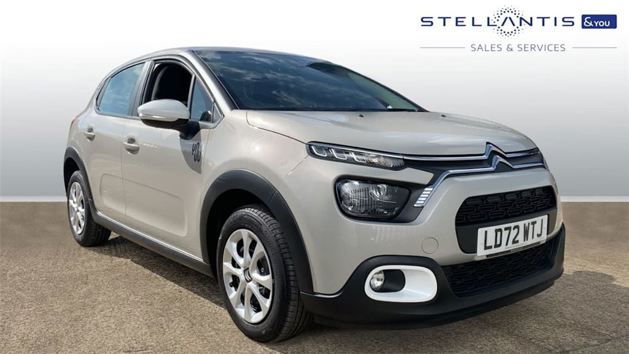 The Citroen C3 stands out from the rest of the supermini pack thanks to its unique looks, solidly built interior and Citroen's focus on foregoing sporty handling for comfort. As a result, the C3 makes for a great runaround that's extremely easy to drive and very cheap to run and maintain.
7. 2023 Volkswagen Taigo 1.0 TSI 110 Life 5dr DSG
Price: £23,490   Saving: £4610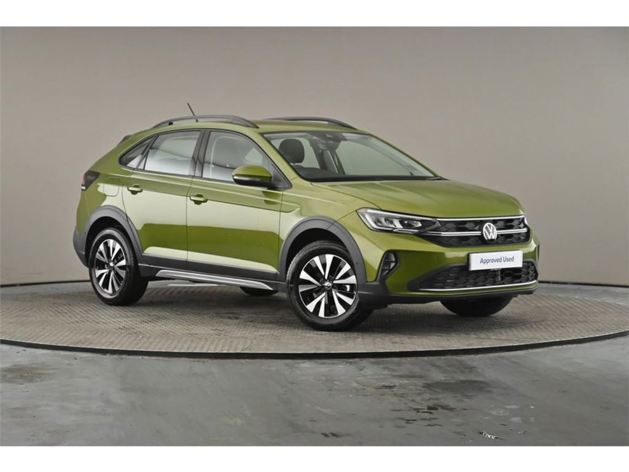 The Volkswagen Taigo is a car that no-one perhaps asked for, but has its own appeal. As the coupe-SUV version of the more conventional T-Cross small SUV, the Taigo makes its case with comprehensive standard equipment, surprising practicality and, in the case of this car, a decent discount.
| | | | | | |
| --- | --- | --- | --- | --- | --- |
| Available from | Model | Price | OTR Price | Saving | Mileage |
| Citygate Volkswagen Ruislip | 1.0 litre 110PS petrol seven-speed DSG | £23,490 | £28,100 | £4610 | 140 |
8. 2023 Mercedes-Benz CLA 180 AMG Line Premium Shooting Brake
Price: £28,650   Saving: £12,275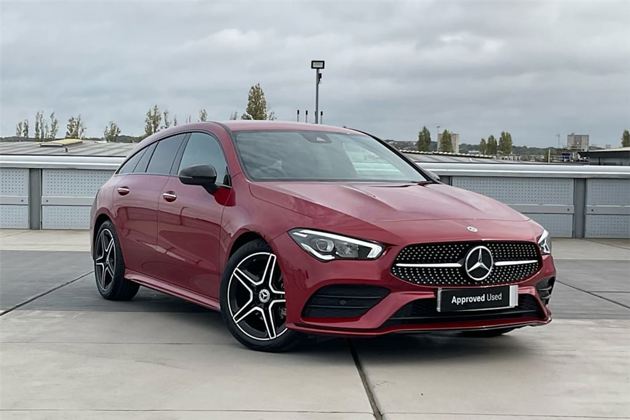 The Mercedes-Benz CLA Shooting Brake is a stylish small estate that does a fine job of mixing a comfortable driving experience and decent practicality. Add in some desirable luxury touches like Mercedes' MBUX infotainment system and a hefty discount, this CLA Shooting Brake is well worth a look.
| | | | | | |
| --- | --- | --- | --- | --- | --- |
| Available from | Model | Price | OTR Price | Saving | Mileage |
| Mercedes-Benz of Stevenage | 1.3 petrol 177PS seven-speed auto | £28,650 | £40,925 | £12,275 | 329 |
9. 2023 Volvo C40 170kW Recharge Core 69kWh 5dr Auto
Price: £35,450  Saving: £11,955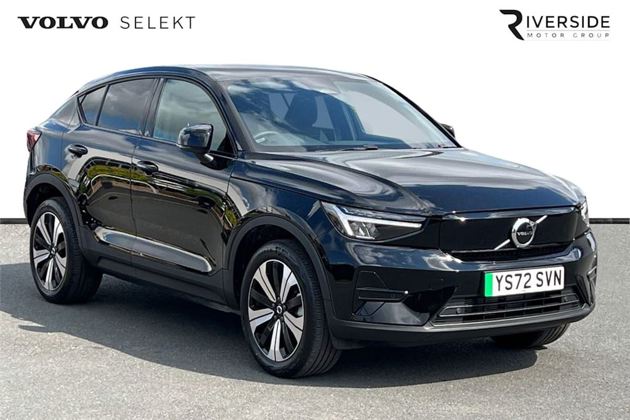 Fancy skipping the four-month waiting time for a Volvo C40 Recharge and saving some serious money in the process? This C40 Recharge is in Core spec, which features Volvo's excellent Google-based infotainment and a panoramic roof, while its range is a claimed 302 miles.
| | | | | | |
| --- | --- | --- | --- | --- | --- |
| Available from | Model | Price | OTR Price | Saving | Mileage |
| Riverside Volvo Leeds | 170kW electric 69kWh battery | £35,450 | £47,405 | £11,955 | 50 |
10. 2023 Mercedes-Benz A-Class A35 4Matic Premium Plus 5dr Auto
Price: £38,500 Saving: £12,325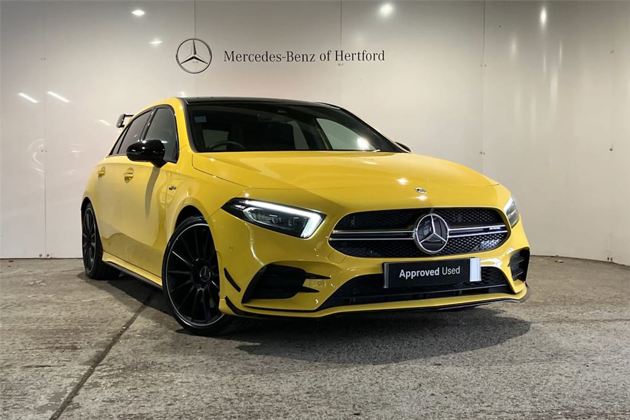 The Mercedes A-Class based AMG A35 represents the very first rung on the AMG ladder. But despite its size, you still get a 320PS 2.0 turbo engine, four-wheel drive, and - as this is a Premium Plus car - stacks of equipment. This one's a pre-facelift model, but the discount compensates for not quite the latest tech.
| | | | | | |
| --- | --- | --- | --- | --- | --- |
| Available from | Model | Price | OTR Price | Saving | Mileage |
| Mercedes-Benz of Hertford | 2.0 petrol 320PS eight-speed auto | £38,500 | £50,825 | £12,325 | 452 |
What is a nearly new car?
A nearly new car is one that has been registered by a dealer with the DVLA so it has been assigned a registration number. This is different to buying a brand new car where it's only registered when you buy it.
There are various reasons why a dealer might have a nearly new car for sale, but the most common is to boost their sales figures at the end of a month or quarter to meet their target set by the manufacturer, which earns the dealer a bonus. Most dealers know they can easily sell nearly new cars, hence why most nearly new cars are the most popular models and versions, in other words, those in demand.
There is no age limit on what can be described as a nearly new car, but almost all will be less than six months old and have less than 200 miles on the odometer. Some dealers will also describe a nearly-new car as 'pre-reg' an 'ex-demo' or 'delivery miles only'. If it has a V5C logbook, it's been registered and cannot be advertised or described as new.
Is a nearly new car still essentially a 'new' car?
No is the straight answer. Because it's been registered by the dealer, so the clock has started to tick on the warranty and when its first MoT will be due. When you buy a nearly-new car, your name will go down as the second owner on the V5C logbook document, so any subsequent buyer will also know you were not the first registered keeper.
The biggest impact this has for you is when you come to sell, as many buyers prefer a one-owner history on cars up to around four years old. However, you can offset this by paying less for a nearly new car that's identical in every other way to a brand new one.
Discounts on nearly new cars range from 5% to 30% depending on the make, model and specification. You should also bear in mind that a dealer will be keen to sell a nearly new car as it's getting older by the day and - as a result - depreciating in value.
Does a nearly new car have a full warranty?
When a car is first registered, its warranty begins to count down to whatever the specified time limit is. If a nearly new car has been sat around on a forecourt for several months, that means you only get the balance of what's left rather than the full term that comes with a new car.
It's also worth remembering that some warranty and breakdown packages only apply to the first keeper, so check with the dealer that these benefits will be transferred to you.
When is the best time to buy nearly new cars?
The most likely times to find a dealer with a stock of nearly new cars is March or September when the number plate changes. This is when dealers want to shift the greatest number of cars to earn their sales bonuses, so pre-registering cars is common to boost those figures. Visiting a dealer a few days after the start of these months can yield plenty of nearly new cars going at keen prices.
Dealers also have monthly targets to achieve, so a visit at the beginning of any month may well find several nearly new cars lingering that were registered to meet the previous month's target.
Another happy hunting time for nearly new bargains is when a particular model is about to be replaced by a new version. Dealers don't want old generation versions hanging around and taking up space they need for the all-new car, so they'll be keen to strike a deal on any nearly new cars. If you're happy with the outgoing model rather than the very latest model, it's an opportunity to haggle for a very good deal.
One other place to find nearly new cars are some of the larger car supermarkets. If a dealer has ended up with a large number of nearly new cars it needs to sell in a hurry, they sometimes pass them on to car supermarkets to save themselves the hassle.
What should you look for when buying a nearly new car?
As you are not the first keeper of a nearly new car, there are some things to bear in mind. First, make sure the dealer selling the car is the registered owner and not a private individual as this would make it a used car and worth considerably less.
Also, when you buy the car, make sure you have the Section 10 'New Keepers' part of the logbook to prove your ownership until a full registration document is sent to you. The dealer must send the rest to the DVLA.
Second, when insuring a nearly new car, it should be straightforward. However, as the car is not brand new in the eyes of an insurance company, they may not offer a 'new for old' replacement in the first 12 months of ownership in the event of the car being written-off. That could mean you being out of pocket and left looking for a used car instead of a new one.
Finally, some finance companies will not offer a loan for a nearly new car as they only deal with brand new models. Others might not give their best deals as they reserve those for new car buyers and your name is not the first in the logbook.
Are nearly new cars and pre-reg cars the same thing?
Yes is the short answer. The only confusion is when ex-demo cars are added into the mix. Ex-demo cars might well have been driven on the road and are likely to have higher mileages than you'd expect from a nearly new car.
What are ex-demo cars?
An ex-demo car will often be a very attractive option because they tend to be highly specified. Dealers do this because they want to show off as many possible options to new buyers in one vehicle. That can include higher specification, upgraded infotainment and tech plus plenty of options and option packs. They also tend to come with the most popular engine and transmission because dealers know most people will ask to drive that version.
When a dealer comes to sell an ex-demo car, they can describe it as nearly new but it's likely to be older and have a higher mileage than most nearly new cars. This is because the dealer will have kept the car for test drives and it may be up to six months old. The upside to this is it should be sold at considerably less than a brand new model and ex-demos are generally kept in a good condition.