Cheap Car Insurance
This is the low-down on how much you should be paying for your car insurance, plus what will make a difference to your premiums and help bring down the cost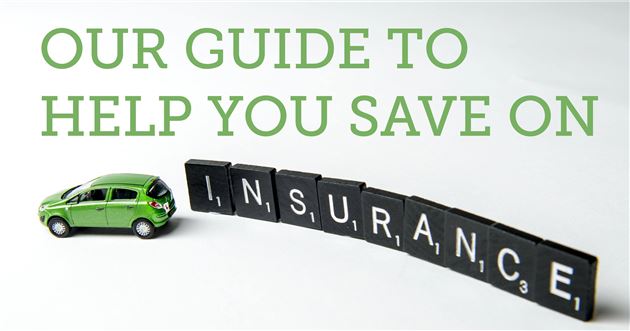 With the cost of living rising, drivers looking to save money wherever they can. One major expense is car insurance.
While it's a necessary outlay for all drivers, it doesn't have to break the bank. And we're here to help. We explain ways you can save on car insurance premiums without sacrificing coverage.
One thing is for sure, you do not need to be paying more than you should for car insurance, especially if you remember our one golden rule - NEVER allow your car insurance to auto-renew.
Our guide is here to help you get the best deal when it's time to find a new policy, or renew your existing coverage.
Does age or postcode make a difference?
Our regular round-up of car insurance quotes shows the effect that age and postcode has on a policy. It's designed to highlight trends in the market and give you a steer as to which insurers may be offering decent deals and where you may be able to get cheap car insurance from.
We've kept the car the same throughout, but changed a few other variables to reflect what we'd expect from each of the age brackets - i.e being single or married and the type of work they may be doing.
We have used Confused.com* to compile these insurance quote examples, as it has a wide coverage of the market and is regularly rated as returning the cheapest quotes.
What did we find?
Of course this only applies to the quotes we have obtained and this may not apply to your own circumstances, but we found that Admiral (and variants such as its Black Box scheme) were regularly coming up among the cheapest.
That said, 18 year olds continue to get a raw deal, even with the introduction of black box schemes. In fact, owners in this age bracket are actively being forced into these schemes - standard insurance policies are now significantly more expensive than their back box counterparts.
In our basket of popular insurers, Tesco and Sainsbury's - two household names - were incredibly uncompetitive and were not once a best buy. All of Sainsbury's quotes for our 18 year-old were in excess of the value of the car and Sainsbury's was the most expensive quote of all: an eye watering £13,498 for a city centre postcode.
At the other end of the age brackets, there's very little difference in policy cost between the 55 and 65 year olds, with some insurers quoting identical amounts. Black boxes start to make a reappearance as best buys in these brackets, too, and are much cheaper than standard policies.
What should you know about car insurance?
Whether this is the first time that you're taking out car insurance or have been doing it for years, you can never have too much information or insider knowledge. Below are details of insurance groups, what you should know about cover, how car insurance works and plenty more.
Putting things right
What happens if you have an accident, want to claim on your car insurance, or have a problem to resolve? Read on to learn what steps to take.
* Sometimes we show a link with a * next to it. It means that it is an affiliate link and as a result helps HonestJohn.co.uk stay free to use. It's tracked to us and if you go through it, it can sometimes result in a payment or benefit to the site.