The Honest John Guide to Approved Used Cars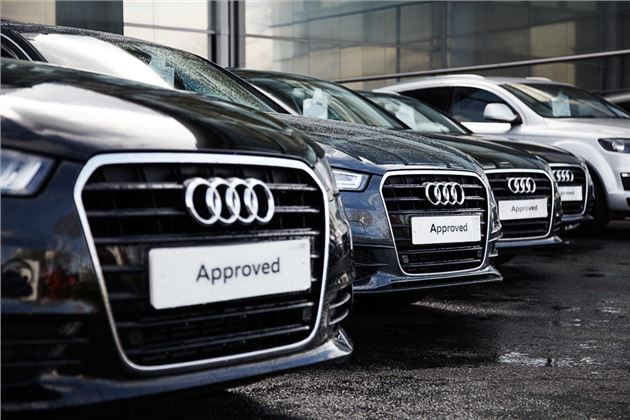 What is an approved used scheme?
Car manufacturers' best used cars are usually marketed under a separate brand and come with guarantees, warranties, exchange policies and have been rigorously inspected. Most are low mileage too. Each manufacturer has its own name for these schemes.
Most opt for something like Approved Used or Used Approved, though others have something more specific like Selected Used Cars, Approved Pre-Owned or, in the case of Vauxhall (the most famous of them all), Network Q.
Expect to see words like trust, standards, quality, reliability and assurance used a lot in the literature for these schemes.
Why choose an approved used car?
All schemes offer a mechanical inspection, and some will make a big deal out of how many checks they make. But that doesn't mean to say that a 120-point check is any better than just a 60-point one. It's the scope of what they're checking that really matters.
Every approved used scheme will offer you 12 months warranty, while the better ones will offer you two years. If you're buying from a manufacturer that has a longer warranty, like the five years offered by Hyundai and Toyota, or the seven years from Kia, you will get the balance of that warranty instead: there is no need for a new one.
>>Top 10 tips for buying an Approved Used car
Many of the warranties that are offered in approved used schemes are unlimited mileage, but a few place restrictions on them. Be careful, the limit - say 60,000 - applies to the total mileage, not what you cover. That means that a 60,000 mile warranty is worth more on a 30,000-mile car than it is on a 50,000 mile car.
All the warranties offered by manufacturers play fair when it comes to what's covered. Better warranties, like Network Q, will also cover things like the battery.
Breakdown Cover is usually provided by the AA or RAC, though some manufacturers operate their own schemes. In reality, most of these are provided by a firm called Mondial, who 'white-label' their services. Sometimes there are added benefits with these services, like European breakdown cover.
Is it worth paying more for an Approved Used car?
Approved Used cars usually cost more than 'ordinary' used cars, but not by as much as you think. Whether you think the scheme justifies the premium, depends on how much you value the peace of mind that comes with the checks, inspections and warranties.
If you're just looking for a decent warranty and have breakdown cover, for example, it may be worth buying a car outside of an approved used scheme and getting an aftermarket warranty from a company like MotorEasy.
The premium that you pay for opting for an approved used car varies from manufacturer to manufacturer. Sometimes it starts from just a few hundred pounds, but sometimes it's significantly more...
If you're part-exchanging a car against an Approved Used model, it's crucial to make sure you know what it's worth by using our Valuation Tool. But also to know what the dealer is likely to offer you.
Are there any extras included?
Many - though not all - manufacturers offer added benefits to make an approved used scheme all the more tempting. The majority gove you 'drive away' insurance cover, some extending this to seven days along with MoT cover. Land Rover even offers a complimentary half-day Land Rover Experience. Although welcome, try not to be blinded by these extras and work out what the benefit is to you.
A-Z of Approved Used Schemes
Choose a manufacturer from those below for in-depth details on each individual scheme
Save 12% on GAP Insurance
Use HJ21 to save on an ALA policy
See offer