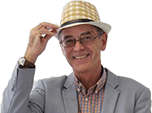 New Cars On Sale Soon

Looking for a new car? Here's our guide to all the new models and updates set to be launched in the next 12 months and beyond.
1
Alfa Romeo GTV - summer 2019
Based on the Alfa Romeo Giulia saloon, the new GTV will be a coupe to rival the BMW 4 Series and Audi A5. There's talk of 50/50 weight distribution, more than 600PS and an electric motor. All sounds good to us.
2
Aston Martin Varekai - 2019
Aston Martin will be the next supercar manufacturer to produce an SUV. Likely to be badged the Varekai, the SUV could feature a six-cylinder AMG engine.
3
Audi e-tron - early 2019
We've already driven the e-tron - Audi's electric new SUV, set to take on the Jaguar I-Pace and Tesla Model X. It'll go on sale early in 2019 and will no doubt sell like hot cakes, thanks to its upmarket interior and 249-mile range.
Want a sportier version of the current Audi Q2? The SQ2 is set to go on sale in 2019. It shares a 2.0-litre turbocharged petrol engine with the Volkswagen Golf R, producing the same hefty 300PS. Prices are yet to be confirmed, but expect it to start at around £36,000 when it goes on sale early in 2019.
Set to arrive in 2019, the Audi Q4 is a coupe-SUV based on the new Q3. Previewed by the TT Offroad concept of 2014, the Q4 is likely to be available as a petrol-electric hybrid badged the e-tron.
BMW's third-generation 1 Series will be closely related to the MINI Countryman, sharing a front-wheel-drive platform and offering more interior space than the current model. It's not expected to look hugely different, although the interior will feature tech from the 5 Series.
Likely to appear at the 2019 Paris Motor Show, the 3 Series is expected to look like a 5 Series that's shrunk in the wash. It'll handle better than the current model, offer more space and feature BMW's latest iDrive infotainment system.
BMW's Z4 sports car has always been a damp squib for the brand. But rather than axing the slow-seller from its range, the firm is taking things up a notch to rival the Porsche Boxster. The new Z4, due in 2019, will share a six-cylinder twin-turbocharged engine with the BMW M240i.
BMW X7 - February 2019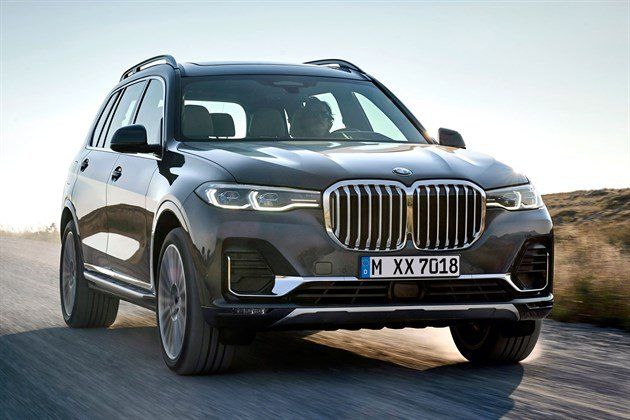 BMW's alternative to the Audi Q7 looks… bold. Or horrible. But if you like grilles and giant wheels, it's the car for you. Actually, ignore the weird styling and it looks like a very practical car, with a sensible, tall roofline and seven seats. A plug-in version will be available, along with petrol and diesel engines. And probably one of those M ones that has a badge that barely fits the tailgate.
1
DS 3 Crossback - early 2019
Yet another alternative to the Nissan Juke, the DS3 Crossback is likely to take a premium approach in a similar way to the DS7. Surprisingly, it'll be based on a different platform to the DS3 supermini, meaning it could be sold with an electric motor.
Expect the new Fiat 500 to retain the cutesy looks that have made the current model so popular, but the interior will be brought up-to-date with more tech and customisation options. The current 1.2-litre entry-level petrol engine will probably be dropped in favour of one supported by an electric motor.
The Ford Edge has received minor updates and was revealed at the 2018 Geneva Motor Show. Looking more like the smaller Ecosport, the facelifted Edge will get a new 2.0-litre Ecoblue diesel engine.
4
Honda Urban EV - late 2019

Honda's cute electric city car attracted almost unanimous praise when it was revealed in concept form at the 2017 Frankfurt Motor Show. It was so popular, that Honda's decided to create a production version with, we're told, very few changes. It'll be on display at the 2019 Geneva Motor Show.
5
Hyundai Nexo - early 2019

We've had a brief drive of a Hyundai Nexo prototype and came away impressed. Powered by a hydrogen fuel cell, the Nexo can travel nearly 500 miles from one quick fill-up, making it more desirable than ordinary electric cars. There are two big hurdles: only a smattering of hydrogen filling stations across the country and a price tag likely to be close to £60,000.
6
Infiniti QX50 - early 2019

Infiniti models have been largely irrelevant since they arrived in the UK – but the QX50 has the best chance of changing that because of its clever new engine. It uses a variable compression ratio to burn petrol in a more efficient way, promising diesel-rivalling economy with less of the harmful nasty stuff diesels spit out.
7
Land Rover Defender - 2020
2020 is expected to be the year we'll finally see the new Land Rover Defender. Production of the last one ended in 2016 and engineers have recently been spotted testing prototypes of the new model. Expect a range of different body styles and an interior to rival the Mercedes-Benz G-Class.

A replacement for the Lexus GS, the ES will rival the BMW 5 Series and Mercedes-Benz E-Class when it goes on sale in 2019. The interior's where the ES excels on first impressions, with a large 12.3-inch infotainment display as well as a digital instrument cluster.
Lexus UX - early 2019

Aiming to attract a younger market to Lexus, the UX crossover will slot below the NX and rival the BMW X1. It shares a platform with the Toyota Prius and C-HR, and will be offered with petrol and hybrid motors.
Lynk&Co 01 - 2020
Volvo's Chinese owners, Geely, announced in 2016 that it would launch a new brand in a bid to tackle autonomous technology. It's first car, catchily badged the Lynk & Co 01, is set to arrive in 2020. The tech-laden small SUV is powered by an electrified motor and shares a platform with the Volvo XC40.
You can't launch a car brand with just one car, which is why the Lynk & Co 02 is also mooted for 2020. Smaller than the 01, the 02 also shares a platform with the Volvo XC40, as well as its 1.5-litre petrol engine combined with electric motors.
3
Mercedes-AMG GT 4-door - spring 2019

Effectively a cross between the Mercedes-AMG GT and the Mercedes-Benz CLS, the 4-door Coupe will rival the Porsche Panamera when deliveries start in spring 2019. Prices will start at £121,350, with the most powerful GT63 S version powered by a twin-turbo V8 producing 639PS. It'll hit 62mph in 3.2 seconds and max out at 196mph.
4
Mercedes-Benz GLA - 2019
With the A-Class recently replaced, it's also time for the A-Class-based GLA crossover to be updated. The smallest and cheapest Mercedes-Benz SUV, the new GLA will get an upmarket cabin similar to that in the A-Class.
Mercedes-Benz A-Class Saloon – early 2019
The latest A-Class is one of the best premium hatchbacks on sale at the moment - so Mercedes plans to cash in on that, with the launch of an A-Class saloon. It boasts more interior space and a bigger boot than the hatch, while buyers will be able to choose from an A200 petrol or A180d diesel engine.
1
Mercedes-Benz GLB - 2019
Like many manufacturers, Mercedes-Benz can't offer enough SUVs. The GLB, expected to arrive in 2019, will be a more practical alternative to the GLA and sit between that and the GLC in terms of size.
2
Mercedes-Benz GLE - spring 2019
The Mercedes-Benz ML was rebranded the GLE in 2016 and it's now time for a refresh. The latest version of Mercedes-Benz's Audi Q7 rival is on sale now, with deliveries starting in spring 2019. It's priced from £55,685 with a choice of four petrol and diesel engines.
MINI Electric - 2019
An all-electric version of the MINI Hatch will arrive in 2019. Previewed in concept form at the 2017 Frankfurt Motor Show, MINI chiefs have hinted that the production car will be as fun to drive as the conventional model. Prices or range figures are yet to be confirmed, but expect it to share technology with the BMW i3.
We don't know much about the new Juke, but we know it's overdue. The original went on sale in 2010 and since then, lots of better small crossovers have arrived. But we expect some quirky styling and lots of customisation, along with efficient engines and more cabin space. 
Polestar 1 - summer 2019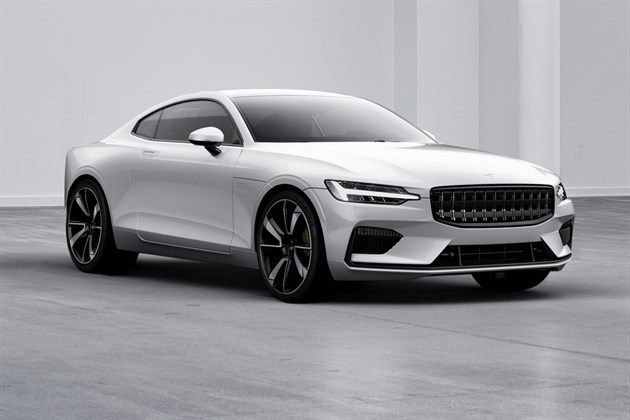 Volvo's performance off-shoot Polestar is set to launch its first standalone model in 2019. The high-performance plug-in hybrid coupe will cost from around £135,000, although most buyers are expected to lease it through a subscription service. It'll only be available in left-hand drive.
Polestar will reveal an affordable electric saloon at the 2019 Geneva Motor Show. Intended to be more mainstream than the Polestar 1, the 2 will cost from around £35,000, making it an alternative to the Tesla Model 3. The firm is aiming for a 310-mile range.
2
Porsche 911 - early 2019
Don't expect anything revolutionary from the 911 992 when it goes on sale in 2019. It'll look very similar to the current model, but with features from the new Cayenne such as the full-width rear light bar. A plug-in hybrid version will be offered for the first time.
3
Porsche Cayenne Coupe - late 2019
A rakish version of the Porsche Cayenne SUV will arrive in 2019 in a bid to steal sales from the BMW X6 and Mercedes-Benz GLE Coupe. It'll be near-identical to the normal Cayenne, save for a sloping rear roofline which will hinder practicality.
4
Range Rover Evoque - early 2019
With the introduction of the Velar, the Evoque is starting to look a bit like last year's must-have. A new model, due to go on sale in 2019, will feature Velar-inspired styling as well as a more up-to-daet cabin and new hybrid technology.
5
Renault Clio - late 2019
With tough competition from the latest Ford Fiesta, SEAT Ibiza and Volkswagen Polo, the fifth-generation Renault Clio's got its work cut out when it arrives in showrooms in 2019. Expect a more upmarket interior, lots of technology and a hybrid offering.
SEAT Tarraco - early 2019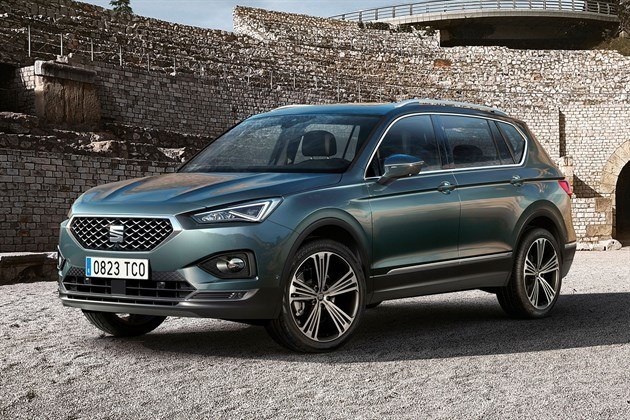 A follow-up to the Arona and Ateca, SEAT's third SUV is on sale now, with deliveries starting in 2019. Closely related to the Skoda Kodiaq, all Tarraco models sold in the UK will have seven seats along with more than 700 litres of boot space.
1
Skoda e-Citigo - late 2019
Skoda's been holding off launching its own version of the Volkswagen e-Up, but it now reckons developments in battery technology means it's time to do so. The firm says it'll have a range of 300km (186 miles).
2
Skoda Scala - summer 2019
Skoda's new Scala is a replacement for the slow-selling Rapid. It slots in between the Fabia and the Octavia and is intended to be a more conventional rival to the Ford Focus. It has a bigger boot than the Focus and will be packed with Skoda's Simply Clever features, such as an umbrella in the driver's door.
Skoda Kodiaq vRS - early 2019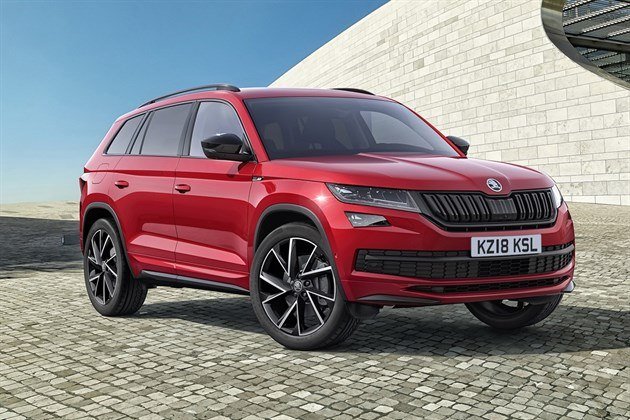 Skoda's launching a hot version of its Kodiaq SUV. Badged the VRS, the sporty Kodiaq will be powered by a 2.0-litre bi turbo diesel engine producing 240PS and will hit 62mph in less than 7.0 seconds. The performance SUV features four-wheel-drive and has already lapped the 12.94-mile Nurburgring race track in Germany in record time for a seven-seat SUV, if anyone cares.
1
SsangYong Korando - summer 2019
SsangYong Korando - summer 2019
Korean brand SsangYong is set to launch the next iteration of its mid-size SUV in 2019. It'll launch with a combination of petrol and diesel engines, with mild hybrid versions rumoured for the UK. Prices are expected to start at less than £20,000.
2
Subaru Forester - early 2019
The new Subaru Forester arrives in 2019 with power provided by a 2.5-litre flat-four petrol engine and no diesel option. All models are four-wheel drive, with more space for passengers and a bigger boot.
3
Tesla Model 3 - mid 2019

Tesla's Model 3 should arrive in the UK during 2019. The electric BMW 3 Series rival will provide a range of between 220 and 310 miles depending on which version you choose, with prices expected to start at around £40,000.
4
Toyota Camry - early 2019

Toyota will reintroduce the Camry to the UK market after a 14-year absence. Intended to compete with the Ford Mondeo and Vauxhall Insignia, the Camry's a replacement for the slow-selling Avensis. It'll share a 2.5-litre hybrid motor with the Lexus ES, while Toyota's promising that it'll be fun to drive.
5
Toyota RAV4 - early 2019

Intended to be more of a 'proper 4x4' than its predecessor, the new RAV4 will rival the Nissan X-Trail and Land Rover Discovery Sport. Increased ride height will help it tackle more extreme off-road situations, while the firm continues to turn its back on diesel by offering a choice of a 2.0-litre petrol or 2.5-litre petrol-electric hybrid engines.
6
Toyota Supra - spring 2019

With 355PS, the new Toyota Supra will be closely related to the new BMW Z4 and is expected to cost around £50,000 when orders open in 2019. Set to rival the Porsche Cayman and Alpine A110, the new Supra will combine a six-cylinder petrol engine situated up front and drive sent to the rear.
Toyota Corolla - autumn 2018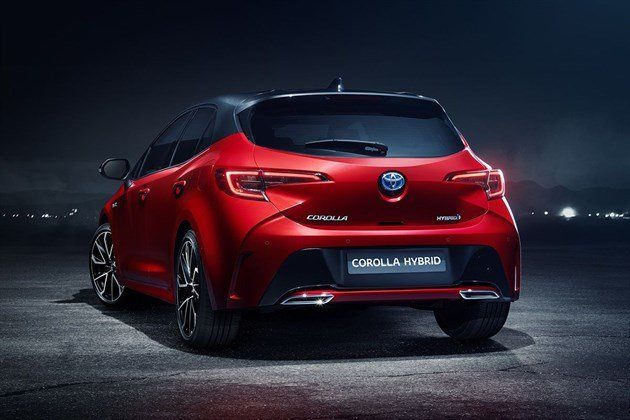 The British-built Corolla replaces the Auris and will be offered with a choice of three petrol engines, including two hybrids, when deliveries begin in spring 2019. Revealed at the 2018 Geneva Motor Show, the Honda Civic rival will be more appealing than its predecessor, with improved handling, a more polished interior and more attractive looks.

British sports car firm TVR is set to return, with a new Griffith returning 500PS from its V8 engine and capable of more than 200mph. It was meant to arrive early in 2019, but red tape means it's likely to be 2020 before we see it on the roads. Prices for the lairy TVR will start from £90,000, with TVR chairman Les Edgar promising "levels of technical sophistication, comfort, reliability and practically never seen by the brand before."
2
Vauxhall Corsa - late 2019
The next-generation of Vauxhall's popular Corsa supermini will be revealed at the 2019 Frankfurt Motor Show in September. Sharing underpinnings with the Citroen C3 and Peugeot 208, Vauxhall's managing director has told us that the new Corsa will be available as a pure-electric model.
With strong competition from the new Ford Focus and Kia Ceed, the ever-popular Volkswagen Golf is starting to look ever-so-slightly under threat. Don't expect a huge departure in terms of styling for the new model, but it'll look slightly sharper (as per the new Polo). There are rumours that the estate version could be axed.
4
Volkswagen T-Cross - spring 2019
Volkswagen T-Cross - spring 2019

A small crossover to sit below the T-Roc, the Volkswagen T-Cross is likely to be slightly more expensive than the Citroen C3 Aircross when orders open in 2019. Teaser shots hint at chunky looks, while the interior is likely to be similar to the new Polo's.

The new US-built S60 looks like a smaller S90 - and that's no bad thing, in our eyes. A rival to the BMW 3 Series, Audi A4 and Mercedes-Benz C-Class, the new S60 ditches diesel power in favour of petrol, including plug-in hybrid models. Level two autonomous driving tech will steer, accelerate and brake the car at speeds of up to 80mph.