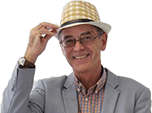 New Cars On Sale Soon

Looking for a new car? Here's our guide to all the new models and updates set to be launched in the next 12 months and beyond.
Based on the Alfa Romeo Giulia saloon, the new GTV will be a coupe to rival the BMW 4 Series and Audi A5. There's talk of 50/50 weight distribution, more than 600PS and an electric motor. All sounds good to us.
2
Aston Martin Varekai - early 2020
Aston Martin will be the next supercar manufacturer to produce an SUV. Likely to be badged the Varekai, the SUV could feature a six-cylinder AMG engine.
Set to arrive in 2019, the Audi Q4 is a coupe-SUV based on the new Q3. Previewed by the TT Offroad concept of 2014, the Q4 will be available as a petrol-electric hybrid badged the Q4 e-tron.
BMW's third-generation 1 Series is on sale now with deliveries from September. It shares a front-wheel-drive platform with the MINI Countryman and is more spacious than the outgoing model. Prices start from £24,430.
5
BMW 2 Series Gran Coupe - November 2019
A rival to the Mercedes-Benz CLA and Audi A3 saloon, the BMW 2 Series Gran Coupe will be revealed in November 2019 before going on sale in spring 2020. It'll be closely related to the new BMW 1 Series.
Vacuum cleaner brand Dyson is set to launch an electric vehicle in 2021. Patents suggest it could use a crossover design and feature a solid-state battery, capable of charging faster and lasting longer than lithium-ion units.
Fiat's cutesy Fiat 500 is going electric. An all-new model is expected in 2020, with its petrol engine dropped in favour of an electric motor. Expect it to be more premium than the current car and, as such, more expensive.
The new Ford Kuga will be available as a conventional hybrid, plug-in hybrid or mild hybrid when it goes on sale in 2020. A rival to the Honda CR-V, a towing capacity of up to 2250kg will appeal to caravanners. It'll be packed with tech, including an eight-inch SYNC 3 infotainment screen and 12.3-inch digital instrument cluster.

Honda's first attempt at a production electric car is going to go down a storm, judging by the reaction it's received already. It features cutesy looks, a range of more than 125 miles and could cost as much as £30,000 when it goes on sale later in 2019.
Kia XCeed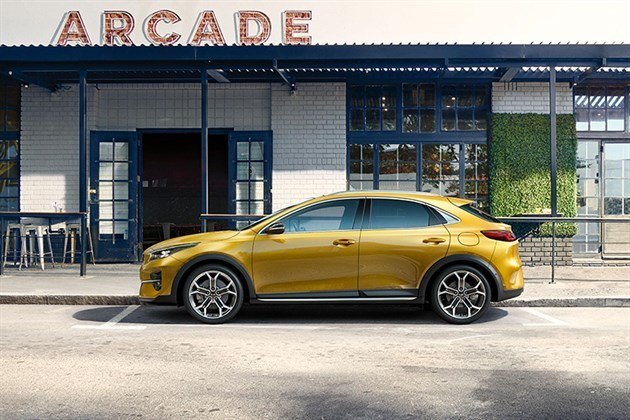 Set to rival the Volkswagen T-Roc, the Kia XCeed will be a crossover based on the Ceed hatchback. It'll sit between the Stonic and Sportage in terms of size, but could be more expensive than the £20,000 Sportage when it goes on sale later in 2019. It'll be offered with a range of petrol and diesel engines, with a plug-in hybrid also expected.
1
Land Rover Defender - 2020
We're hoping to finally see the new Defender before 2019 is out. Production of the last one ended in 2016 and engineers have recently been spotted testing prototypes of the new model. Expect a range of different body styles and an interior to rival the Mercedes-Benz G-Class.
Volvo's Chinese owners, Geely, announced in 2016 that it would launch a new brand in a bid to tackle autonomous technology. It's first car, catchily badged the Lynk & Co 01, is set to arrive in 2020. The tech-laden small SUV is powered by an electrified motor and shares a platform with the Volvo XC40.
You can launch a car brand with just one car, but two's better - which is why the Lynk & Co 02 is also mooted for 2020. Smaller than the 01, the 02 also shares a platform with the Volvo XC40, as well as its 1.5-litre petrol engine combined with electric motors.
The Mazda CX-30 slots between the CX-3 and CX-5 and is set to rival the Skoda Karoq and Nissan Qashqai when it goes on sale later in 2019. It'll be powered by the usual range of petrol and diesel engines, and could be priced from around £22,000. Mazda hasn't confirmed if it's actually going to be sold in the UK, however.
5
Mercedes-Benz CLA Shooting Brake - late 2019
A second-generation model of Mercedes-Benz's unusual small premium estate is set to go on sale in September 2019. Its engine line-up will mirror that of the A-Class, and it has a very similar interior, too. That's good news.
6
Mercedes-Benz GLA - 2019
With the A-Class recently replaced, it's also time for the A-Class-based GLA crossover to be updated. The smallest and cheapest Mercedes-Benz SUV, the new GLA will get an upmarket cabin similar to that in the A-Class.
7
Mercedes-Benz GLB - autumn 2019
Like many manufacturers, Mercedes-Benz can't offer enough SUVs. The GLB, expected to arrive later in 2019, sits between the GLA and GLC - but is closer to the latter in terms of size. Its boxy dimensions means it's available with seven seats, giving it a USP over rivals like the BMW X1 and Range Rover Evoque.

An all-electric version of the MINI Hatch will arrive in 2019. Previewed in concept form at the 2017 Frankfurt Motor Show, MINI chiefs have hinted that the production car will be as fun to drive as the conventional model. Prices or range figures are yet to be confirmed, but expect it to share technology with the BMW i3.
We don't know much about the new Juke, but we know it's overdue. The original went on sale in 2010 and since then, lots of better small crossovers have arrived. But we expect some quirky styling and lots of customisation, along with efficient engines and more cabin space. 
Peugeot 208 - summer 2019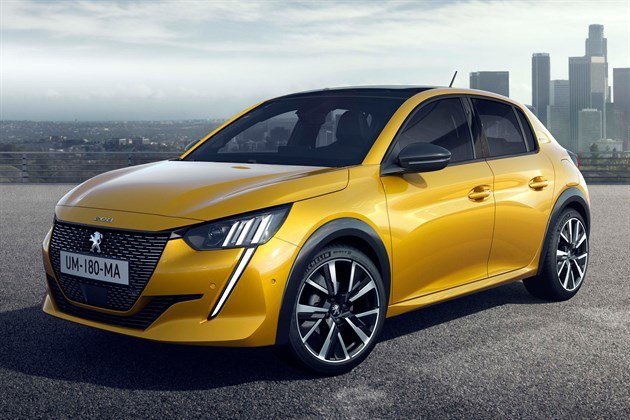 Set to go on sale in summer, the new Peugeot 208 really looks the part. Its interior features an abundance of soft-touch materials and minimalist design, while it'll be the first car of this size to be available as a petrol, diesel and electric model. Expect prices to start in the region of £16,000.
An alternative to the Tesla Model X, the electric Polestar 2 will start at around £34,000 when it goes on sale later in 2019. It'll have a range of 310 miles and will be available to order online.

With tough competition from the latest Ford Fiesta, SEAT Ibiza and Volkswagen Polo, the fifth-generation Renault Clio's got its work cut out when it arrives in showrooms late in 2019. First impressions are positive, though - with an upmarket interior and a hybrid version set to follow in 2020.
3
SEAT Mii Electric - late 2019
SEAT is axing the petrol Mii in favour of a new electric version, set to go on sale late in 2019. It'll look very similiar to the conventional Mii, and have a range of 162 miles. Expect prices to start at around £15,000.
Skoda Citigo-e iV - early 2020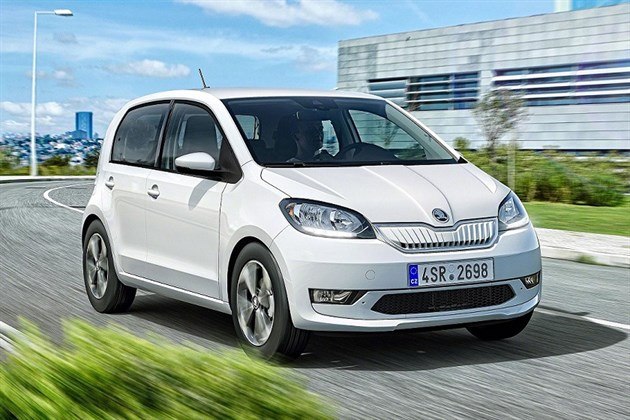 Skoda's been holding off launching its own version of the Volkswagen e-Up, but it now reckons developments in battery technology means it's time to do so. The firm says it'll have a range of 164 miles. A price tag is yet to be confirmed, but expect it to be around £15,000.
An in-house rival to the SEAT Arona, the Skoda Kamiq will be the new entry-level Skoda SUV. It'll mirror the Arona's boot space but is likely to have slightly more room for rear passengers. Expect the usual line-up of petrol and diesel engines, and prices are likely to start at around £17,000.
The new Skoda Octavia is expected to stick to the same formula that's made the current model such a success. Expect a fresh design, similar to the Superb, and a range of petrol and diesel engines. It might be more expensive than the current model, leaving price-conscious buyers catered for by the Scala.
3
Skoda Scala - summer 2019
Skoda's new Scala is a replacement for the slow-selling Rapid. It slots in between the Fabia and the Octavia and is intended to be a more conventional rival to the Ford Focus. It has a bigger boot than the Focus and is packed with Skoda's Simply Clever features, such as an umbrella in the driver's door. Prices will start at £16,595 when the entry-level S model arrives in the UK.
4
SsangYong Korando - summer 2019
Korean brand SsangYong is set to launch the next iteration of its Kia Sportage rival in 2019. It'll launch with a combination of petrol and diesel engines, with mild hybrid versions rumoured for the UK. Prices are expected to start at less than £20,000.

British sports car firm TVR is set to return, with a new Griffith returning 500PS from its V8 engine and capable of more than 200mph. It was meant to arrive early in 2019, but red tape means it's likely to be 2020 before we see it on the roads. Prices for the lairy TVR will start from £90,000, with TVR chairman Les Edgar promising "levels of technical sophistication, comfort, reliability and practically never seen by the brand before."
6
Vauxhall Corsa - late 2019
The next-generation of Vauxhall's popular Corsa supermini will be revealed at the 2019 Frankfurt Motor Show in September. Sharing underpinnings with the Citroen C3 and Peugeot 208, Vauxhall's managing director has told us that the new Corsa will be available as a pure-electric model.
With strong competition from the new Ford Focus and Kia Ceed, the ever-popular Volkswagen Golf is starting to look ever-so-slightly under threat. Don't expect a huge departure in terms of styling for the new model, but it'll look slightly sharper (as per the new Polo). There are rumours that the estate version could be axed.
8
Volkswagen ID3 - mid 2020
The Golf-sized ID3 is an electric car which will be able to cover between 205 and 341 miles from a charge when it arrives in the middle of 2020. Prices will start at around £26,000 for the 45kWh model, rising to more than £40,000 for the 77kWh version with its impressive 341-mile range.