Best SUV 2022

The rise of the SUV over the past decade has been unstoppable. Sports utility vehicles of all shapes and sizes are available to buy, going head-to-head with superminis and family hatchbacks as the UK's favourite new cars.
SUV owners love their high-up seating position, which gives a safe and commanding feel behind the wheel. Families also enjoy the extra space you get in an SUV compared to a regular hatchback.
They have rugged suspension that will easily manage a muddy field, but the latest models also handle as well as a lower-slung car, plus have powertrains that pack a punch.
The popularity of the SUV means they are offered in all sectors of the market, from supermini-sized SUVs to large and luxurious models with premium badges (and premium price tags).
Right now, the heart of the SUV sector is the family-focused arena, allowing the upwardly-mobile to swap their boring car for something in which they can look down on regular traffic and enjoy the high life.
The finest SUVs combine head-turning looks, family-friendly space, value-packed affordability and low running costs. Here, we reveal 10 of the best SUVs on sale right now.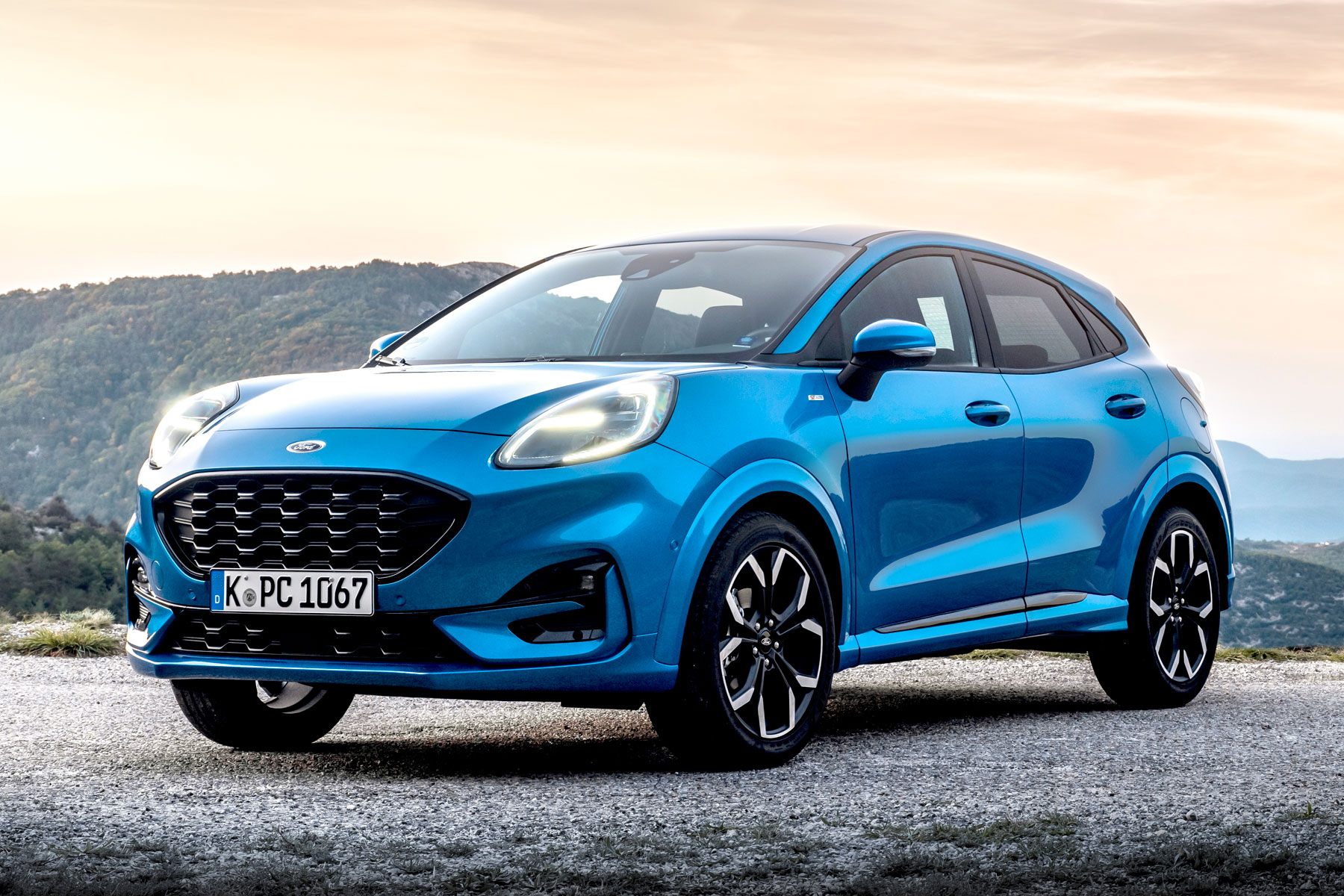 Ford Puma
The Puma is proving to be a real success story for the Blue Oval. Derived from the Ford Fiesta, it offers appreciably more space inside, and has a brilliantly practical boot. There's a vast 456 litres of space – and beneath the boot floor is Ford's water resistant 'Magic Box', which even has a drain plug in the bottom so you can wash it out with a hose. It's perfect for muddy boots and tall house plants alike. A curvaceous and good-looking car, the Puma offers a broad range of engines that include several punchy mild hybrid motors. They all give good performance, with the most impressive of all being the sporty and brilliant 200hp Puma ST.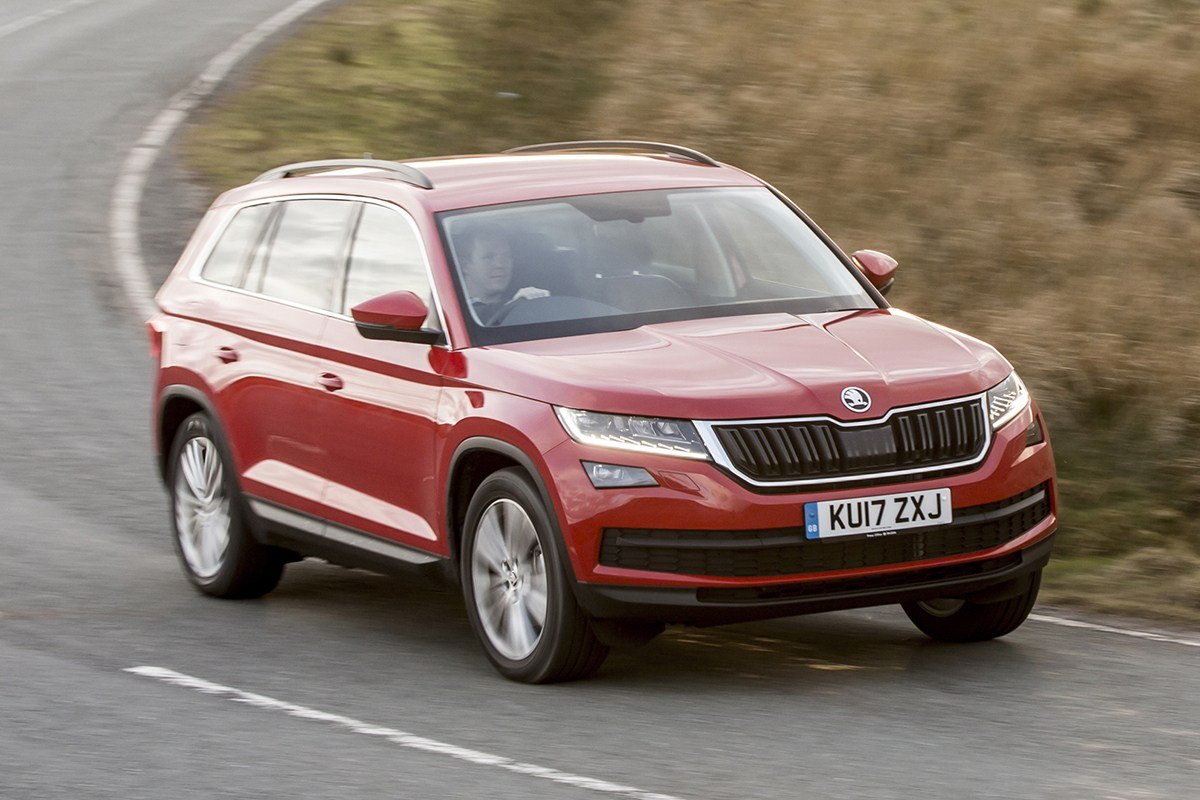 Skoda Kodiaq
The Skoda Kodiaq was first launched in 2016 and has proven to be very highly rated by owners. Recently facelifted (we like the wider grille and smoother bumpers), entry-level versions come in five-seat guise, while pricier models have seven seats. Choose the latter and the third row folds down flat into the boot floor. Punchy engines come in petrol and diesel guises, and you can get both front- and all-wheel-drive versions. Typically value-led pricing Skoda means you get plenty of bang for your buck, particularly in SE Drive spec. There's also a high-performance Kodiaq vRS for mum or dad racers.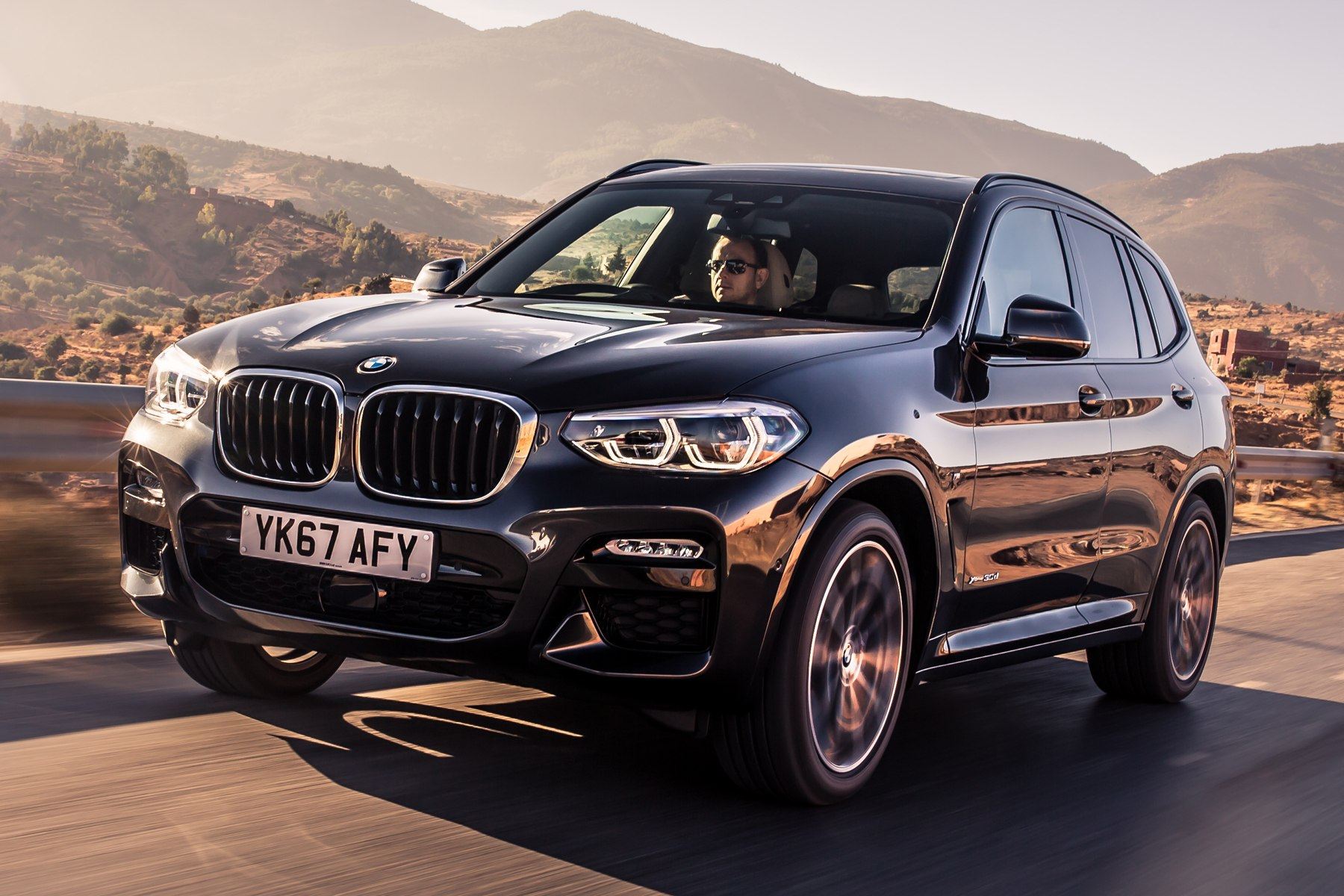 BMW X3
The X3 has long been one of BMW's most popular SUVs from an ever-expanding line-up. It's large outside and roomy inside, going head-to-head with the Audi Q5 for premium SUV honours. This current version has high-status styling and a very well-built interior, complete with BMW's excellent infotainment systems. Core petrol and diesel versions are joined by an xDrive30e plug-in hybrid that offers a pure electric range of up to 30 miles. Alternatively, if you want to go fully electric, the BMW iX3 can travel for more than 280 miles between charges. All X3s are agile and rewarding to drive, as you'd expect of a BMW, but also refined and comfortable for long journeys.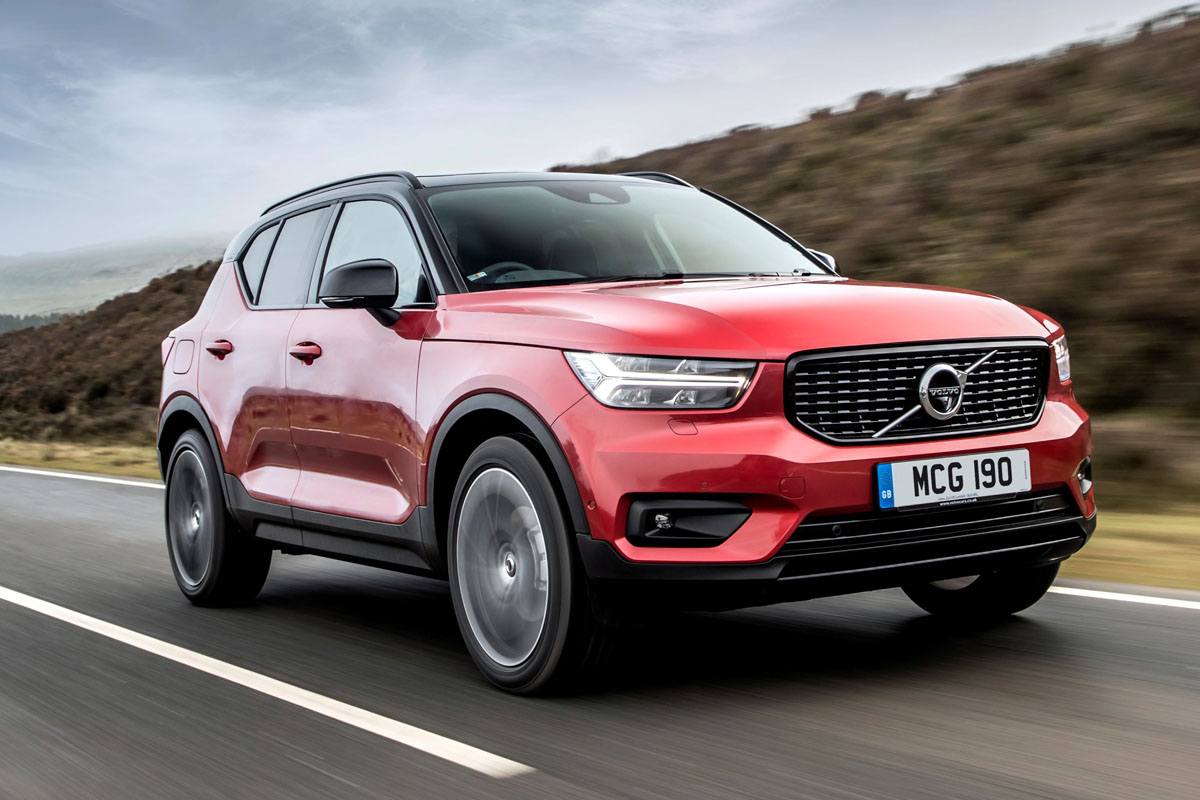 Volvo XC40
The Volvo XC40 is the Swedish firm's best-selling car, and it's easy to see why. A compact SUV, its squat stance has all the premium cues of larger Volvo models, with fun twists such as a contrast-colour roof. Volvo sells two types of XC40: regular models have petrol or diesel engines, while XC40 Recharge versions are either plug-in hybrid or pure electric. All have an impressively roomy interior, with great design and attention to detail. We love Volvo's Google-based infotainment system, too. The XC40 is refined and reassuring to drive – and its safety credentials, of course, are second to none.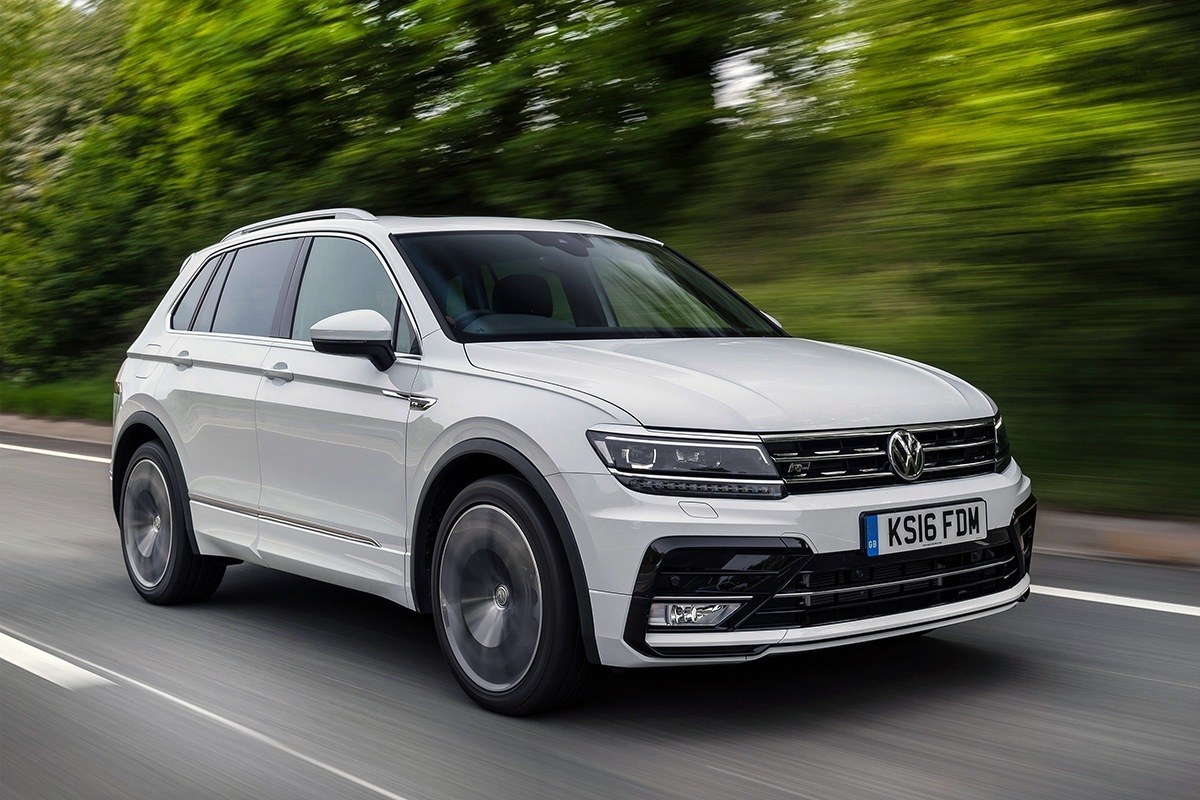 Volkswagen Tiguan
The Tiguan has proven a huge success since its launch and is now Volkswagen's best-selling model globally. It's a compact SUV that is offered in regular five-seat guise, and as the seven-seat Tiguan Allspace. There are a range of trims, including sporty-looking R-Line, which is infused with the style of the 320hp range-topping Tiguan R – but without the steep price tag. Economical petrol and diesel engines are available, and you can now buy a plug-in Tiguan eHybrid. This has an electric range of up to 28 miles and claimed fuel consumption of more than 150mpg. Not bad for a swift 245hp SUV.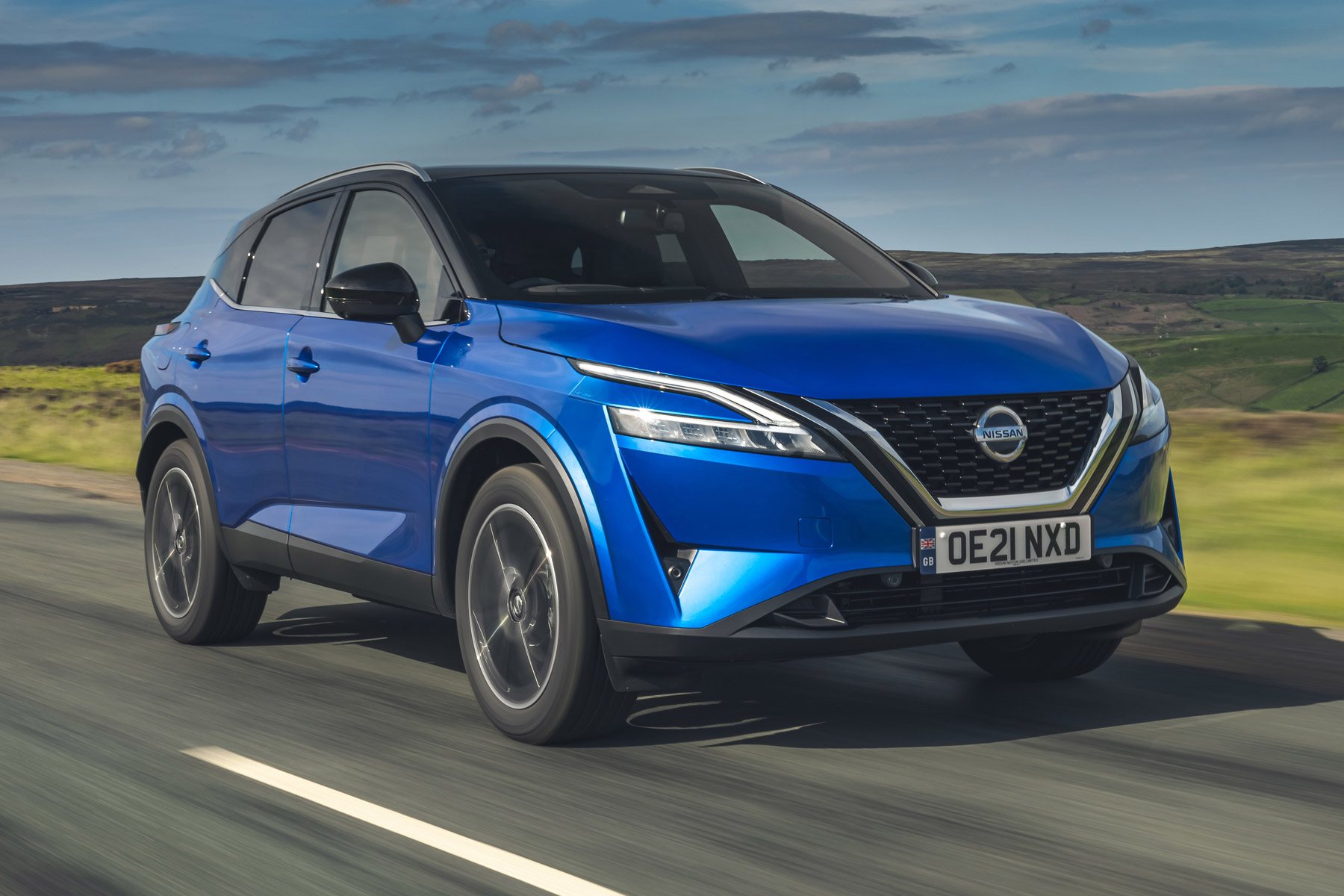 Nissan Qashqai
The Nissan Qashqai is now into its third generation. Still showroom-fresh, the clean and modern lines are a contemporary take on the familiar family-friendly crossover, which rivals cars such as the Peugeot 3008. The Qashqai measures less than 4.5 metres long, so is a particularly car-park-friendly compact SUV. However, it now has more space inside than ever and is very practical. Neat touches include rear doors that open to nearly 90 degrees for ease of access. Launch cars use mild hybrid technology, but an ePower hybrid is coming soon to boost fuel economy and offer short-distance driving in purely electric mode. The Qashqai remains a fun-to-drive crossover, but is impressively refined as well.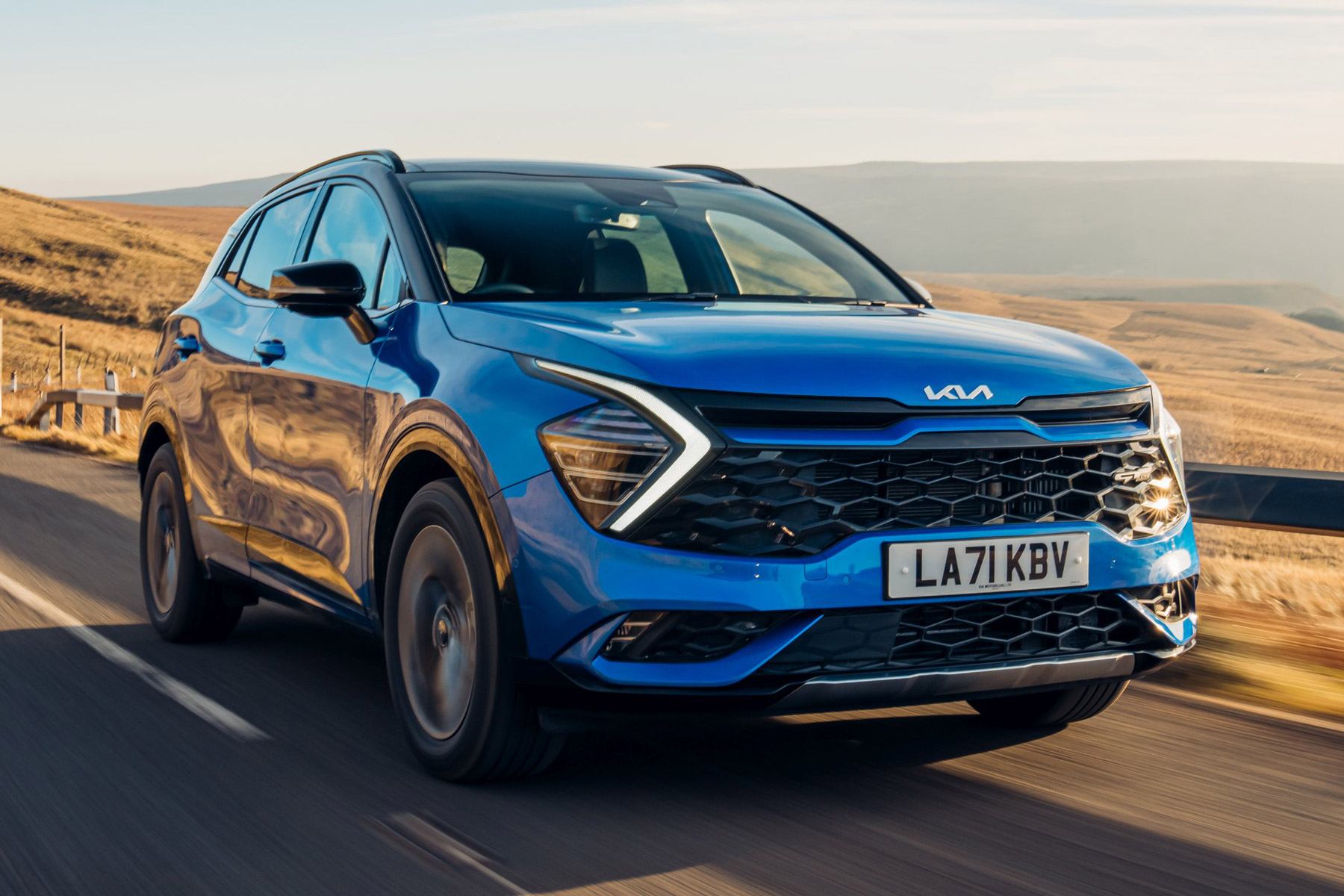 Kia Sportage
The striking new Kia Sportage is designed to give Kia's ultra-popular compact SUV another big lift in terms of sales. Crucially, it's now available as both a hybrid and plug-in hybrid, alongside the regular petrol and diesel. Kia says there is now a powertrain for everyone, and it's designed to complement the range-topping pure electric EV6 SUV. The Sportage inherits the head-turning styling of its electric sibling, and also the fully overhauled interior based around high-resolution screens and smooth gloss-black surfaces. The Sportage is very spacious in the rear, and has an open-plan boot, while equipment levels remain generous. Even basic cars feel like a cut above in terms of spec.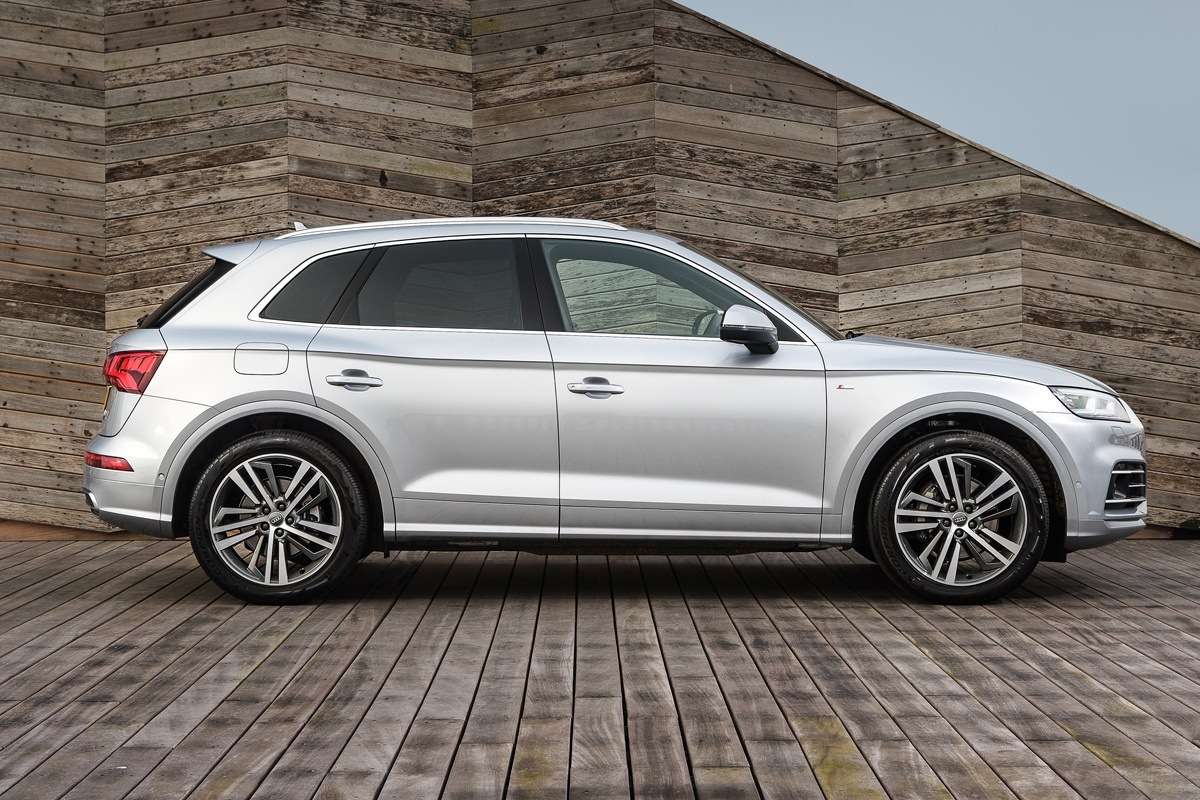 Audi Q5
The Audi Q5 is a very popular SUV in the UK. It has a classy premium appearance and a very appealing interior, which lives up to Audi's glowing reputation in this regard. The five-seat space is commodious and occupants sit up high, further reinforcing the regal feel. Traditional engines are available alongside a choice of two plug-in hybrid TFSI e models. Both offer an electric range of up to 26 miles. There's also a high-performance SQ5 range-topper, which rockets to 62mph in 5.1 seconds. Surprisingly, though, this model uses a 341hp turbodiesel engine, rather than petrol, to the benefit of both fuel consumption and mid-range pulling power.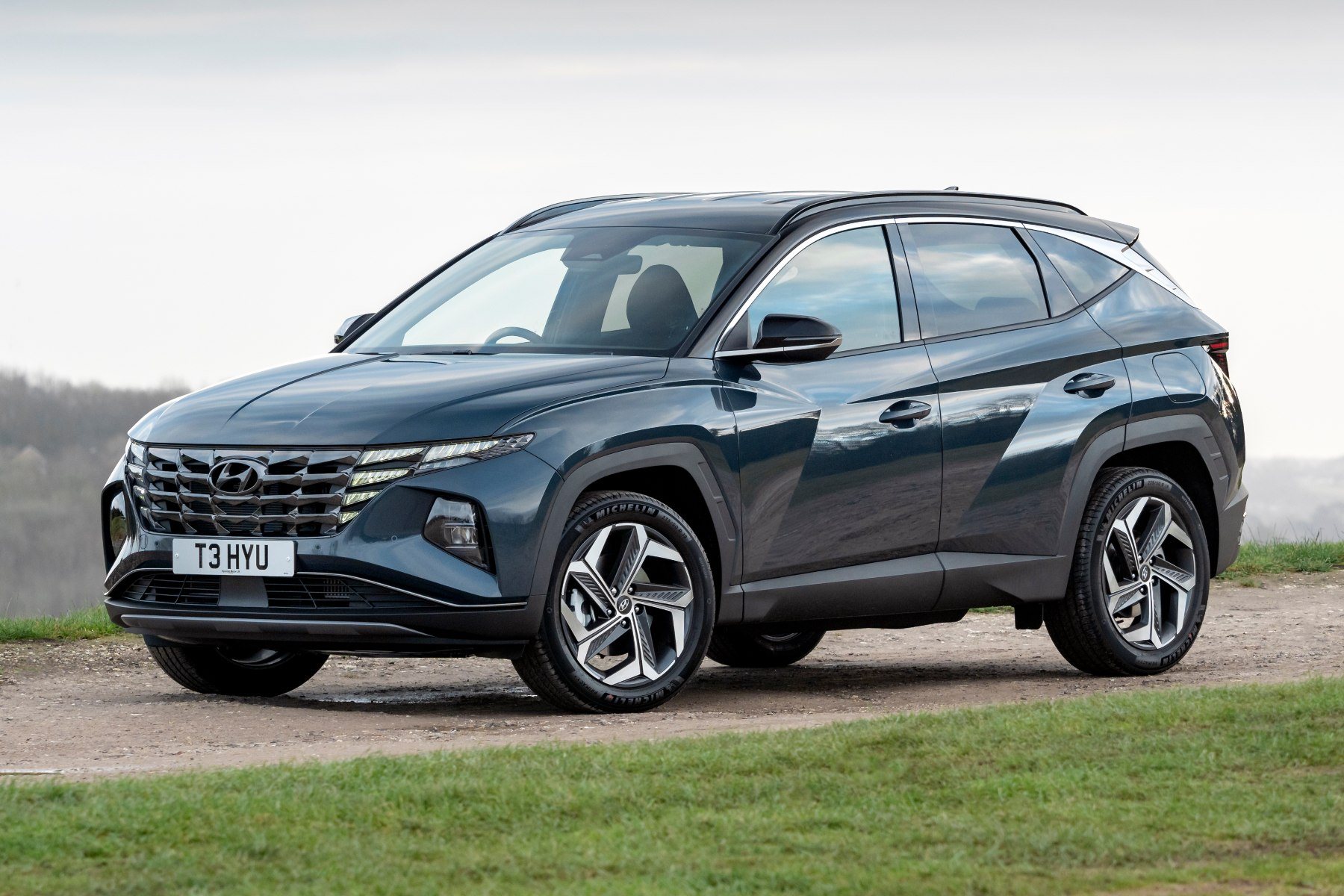 Hyundai Tucson
The latest Hyundai Tucson is a bit of a head-turner on the move, thanks to its sharply-cut lines and LED light array that illuminates half the grille, as well as the headlights. Inside, a modern, digital-first dashboard looks open-plan and sophisticated, and there's good space both in the rear seats and the boot. Hyundai now offers the Tucson with a choice of traditional petrol or diesel engines, alongside a hybrid and plug-in hybrid. All have a particularly plush and compliant ride quality, plus excellent refinement – especially the plug-in model, which can travel for up to 33 miles in silent electric mode.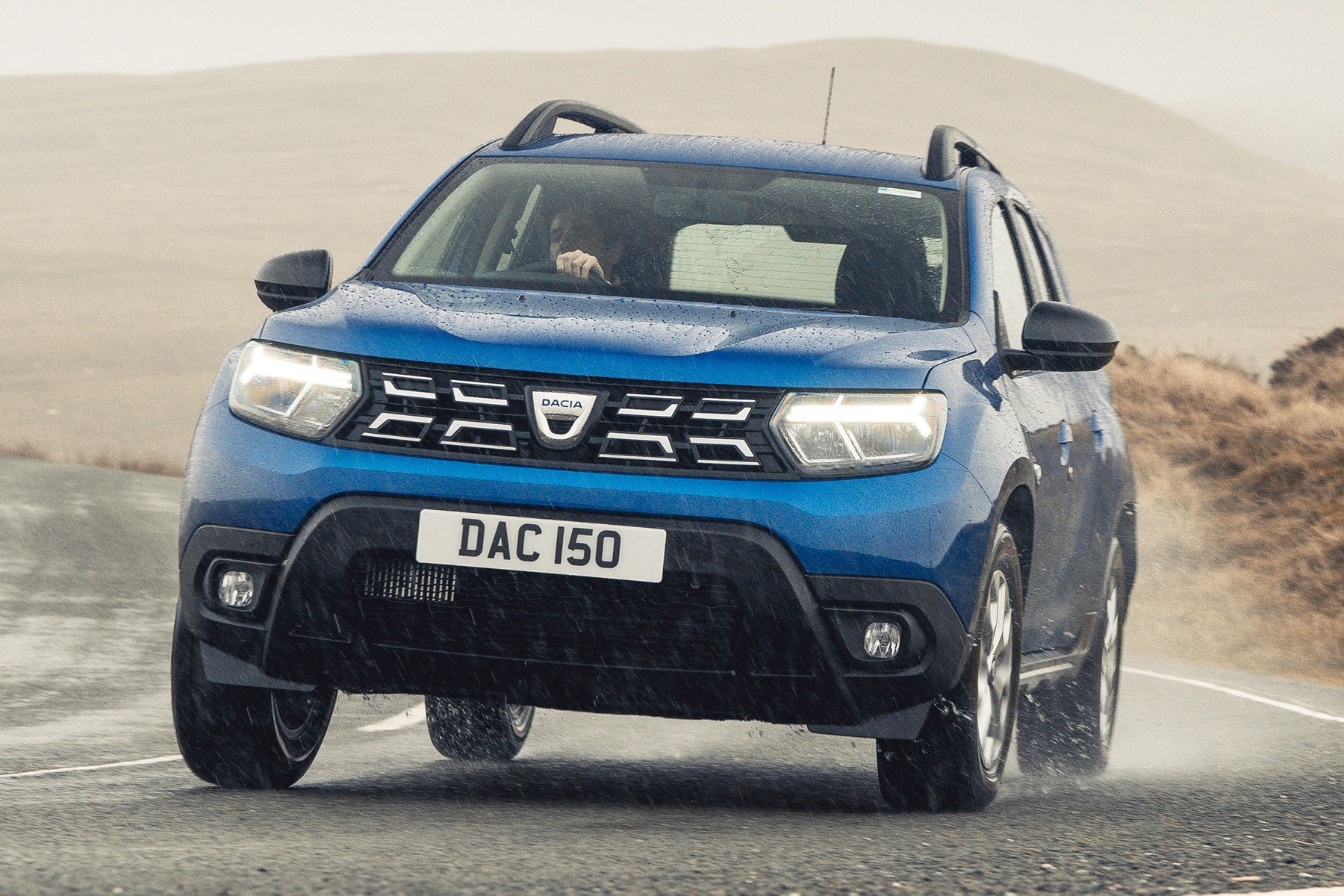 Dacia Duster
The family-sized Dacia Duster is one of the UK's cheapest SUVs. But it isn't a cut-price contender to look at: the design is squat and rugged, and further enriched by a recent mid-life facelift. The interior is a bit more basic, but even this has received a welcome lift in quality, while the infotainment screen is bright and ready to sync with both Android and Apple devices. Most Dusters are front-wheel drive, although you can get all-wheel-drive versions, and choose a manual or automatic gearbox. Dacia's value proposition means it isn't yet ready to offer electrified hybrid and plug-in hybrid versions, but the efficient petrol engines are still economical enough to save you money. That's on top of the many thousands you save upfront when buying this spacious and practical SUV.
Which SUV is the best value for money?
The best SUV in terms of value for money isn't necessarily the cheapest. While the Dacia Duster is among the most affordable new SUVs on sale, many buyers prefer to spend more to get a larger, more technology-packed vehicle such as the Kia Sportage. It's fair to say, though, that all our best SUV choices offer plenty of space, ability, features and, yes, kerbside appeal. What's more, many buyers can't put a price on how much they value the high-up seating position offered by the best SUVs…
What are the different types of SUV?
SUVs are now available in almost every sector of the car market. You can buy supermini-based small SUVs, family hatchback-derived compact SUVs, and larger SUVs derived from bigger executive car platforms. There are also full-blown 4x4-style SUVs, which have a much more rugged, off-road-ready appearance, plus crossover-style SUVs that serve as a half-way house between a car and a full 4x4. In short, there are SUVs of all flavours, which means there's almost guaranteed to be something just right for you.
Which is the most popular SUV?
SUVs now regularly appear on the list of the UK's top 10 best-selling cars. Models such as the Nissan Qashqai, Kia Sportage and Ford Puma sell by the thousands each and every month. The Volvo XC40 and Volkswagen Tiguan are more premium-priced popular SUVs, and such is the thirst for SUVs from British car buyers, it's rare that there isn't at least a couple of SUVs ranked among the country's favourite new cars.
Ask HJ
Can you recommend an SUV with good fuel economy?
I am looking for a good sized SUV with strong mpg. I really like the Hyundai Tucson but the 35mpg puts me off. As I am only doing daily short trips I'm not sure if a diesel option would be the best fit. I have between £15,000 and £18,000 to spend so I'm considering the Suzuki SX4 S-Cross, which is a hybrid or Renault Kadjar. I am not a badge snob so happy to try a less common brand. What are your thoughts on getting good build quality and mpg? I'm happy to consider 2018 plates onwards.
Of the two cars you mention, the Suzuki will probably get the best real world fuel economy, but both these cars are mild hybrids that make nominal fuel savings of about 5mpg. For a significant saving, you'll be better off with a full hybrid such as the Toyota RAV4 – you don't plug it in, but its larger battery and motor mean it can travel for a few miles on electric power alone, unlike the Suzuki and Renault. Your budget will get you a 2016 RAV4 with highish miles, but Toyotas are know for their reliability and their hybrid systems are also very robust. It's a comfortable and practical car. Here's our review: https://www.honestjohn.co.uk/carbycar/toyota/rav4-2013/
Answered by
Russell Campbell
More Questions
More SUV guides