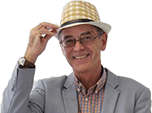 Skoda Kodiaq vRS (2019–)
Last updated 7 February 2019
Based on our 2018 Car of the Year. Powered by a 240PS 2.0-litre diesel engine.
Prices yet to be announced.
Updated 4 January 2019
Skoda Kodiaq vRS prices and specifications announced
Skoda's first ever performance SUV is on sale now with prices starting from £42,870. The Skoda Kodiaq vRS is powered by a twin turbocharged 2.0 TDI engine, comes with four-wheel-drive as standard...
Introduction
Skoda revealed a hot vRS version of its Kodiaq SUV at the 2018 Paris Motor Show.
The seven seat Kodiaq vRS is powered by a 240PS 2.0-litre turbodiesel engine, which is lifted from the four-wheel drive version of the Volkswagen Passat. The biturbo unit will produce a hefty 500Nm of torque. Prices for the Kodiaq vRS are yet to be confirmed, but it could start at more than £40,000.
The Kodiaq vRS features a DSG automatic gearbox as standard, along with the firm's Dynamic Chassis Control (DCC) system. Said system has helped the Kodiaq vRS lap the 12.94-mile Nurburgring test track in Germany faster than any other seven-seat SUV.
That's about all we know about the Kodiaq vRS for now. The Kodiaq is our 2018 Car of the Year, so that's a promising start.