Best family SUV 2022

Family SUVs are taking over from hatchbacks as the cars that Britain's growing households want to have on their driveways.
No wonder – the SUV has it all: rugged, high-riding good looks, seats that allow occupants to look down at the world, plus ride comfort and handling that will keep mum or dad happy behind the wheel.
Unlike SUVs of old, which were based on rugged 4x4s, today's vehicles are derived from regular passenger cars. This means they are easy to drive, safe and secure in an accident, and won't cost a fortune at the filling station.
Their excellent space efficiency also means they have the sort of interior practicality we used to associate with people carriers, also known as MPVs. Indeed, the rise of the SUV is directly related to the demise of the MPV. Who wants a 'van with windows' when you can have a head-turning SUV instead?
The family SUV market is growing all the time. Here, we help you navigate the many dozens of models on sale by picking out the best family SUVs you can buy.
Kia Sportage
The latest Kia Sportage stands out from the crowd with a radical new look. Its avant-garde front end is unlike anything else on the market, while the modernist lines also set it apart from its predecessor. As that model was a strong seller, Kia also expects great things from this version – boosted by the long-awaited arrival of hybrid and plug-in hybrid engine options, alongside the regular petrol and diesel. You can pick front-wheel drive or all-wheel drive, plus both manual or automatic gearboxes. Every variant is well-equipped, and GT-Line versions enhance this with sporty accoutrements. To drive, the latest Sportage offers new levels of refinement and comfort, making it feel more sophisticated than ever.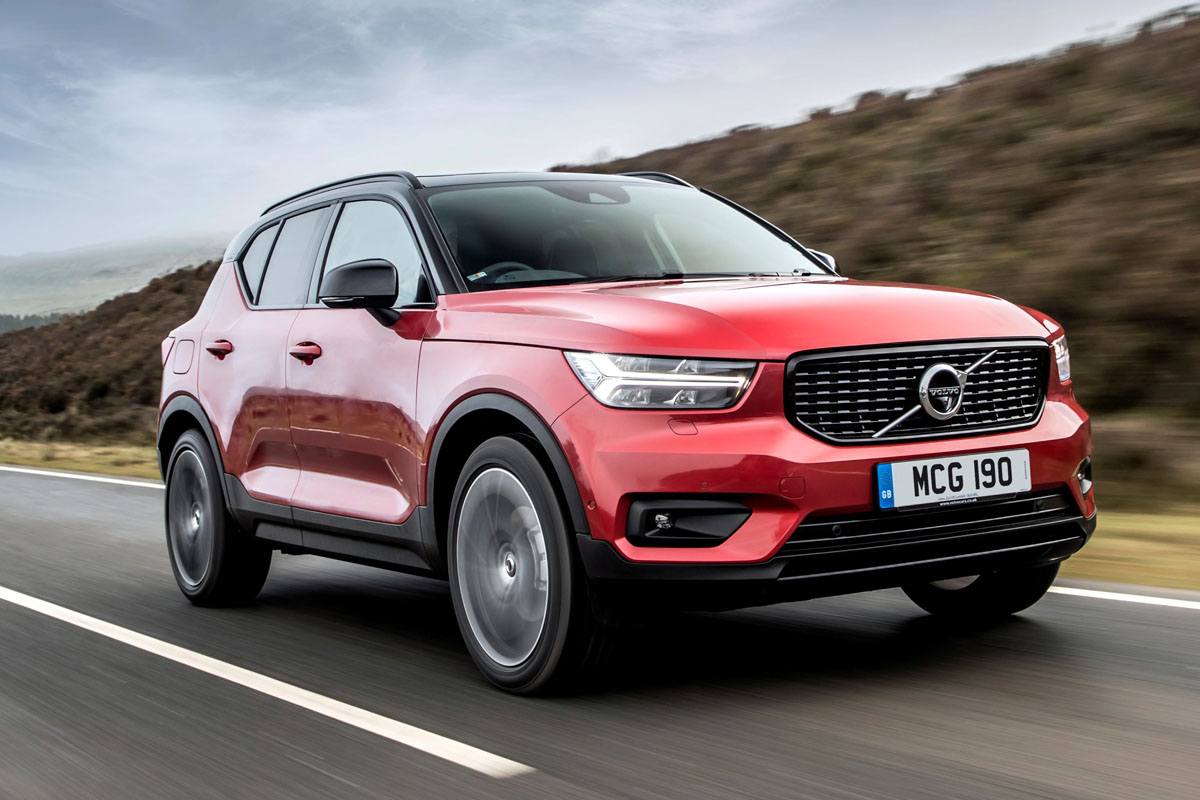 Volvo XC40
The XC40 is Volvo's most popular car in the UK. A small SUV similar in size to the Nissan Qashqai, it has a more rugged 4x4-style look, complete with chunky plastic protective panels. There's no mistaking it for anything other than a Volvo though, and it also looks the part inside – with a Google-based portrait-style touchscreen taking centre stage. The interior has a premium feel and we also love some of the designer-pleasing colours and materials you can choose from. The core range has petrol or diesel engines, with the XC40 Recharge offering either plug-in hybrid or pure electric drivetrains. No matter which you choose, all of them make as smart a use of space as an Ikea flat-pack.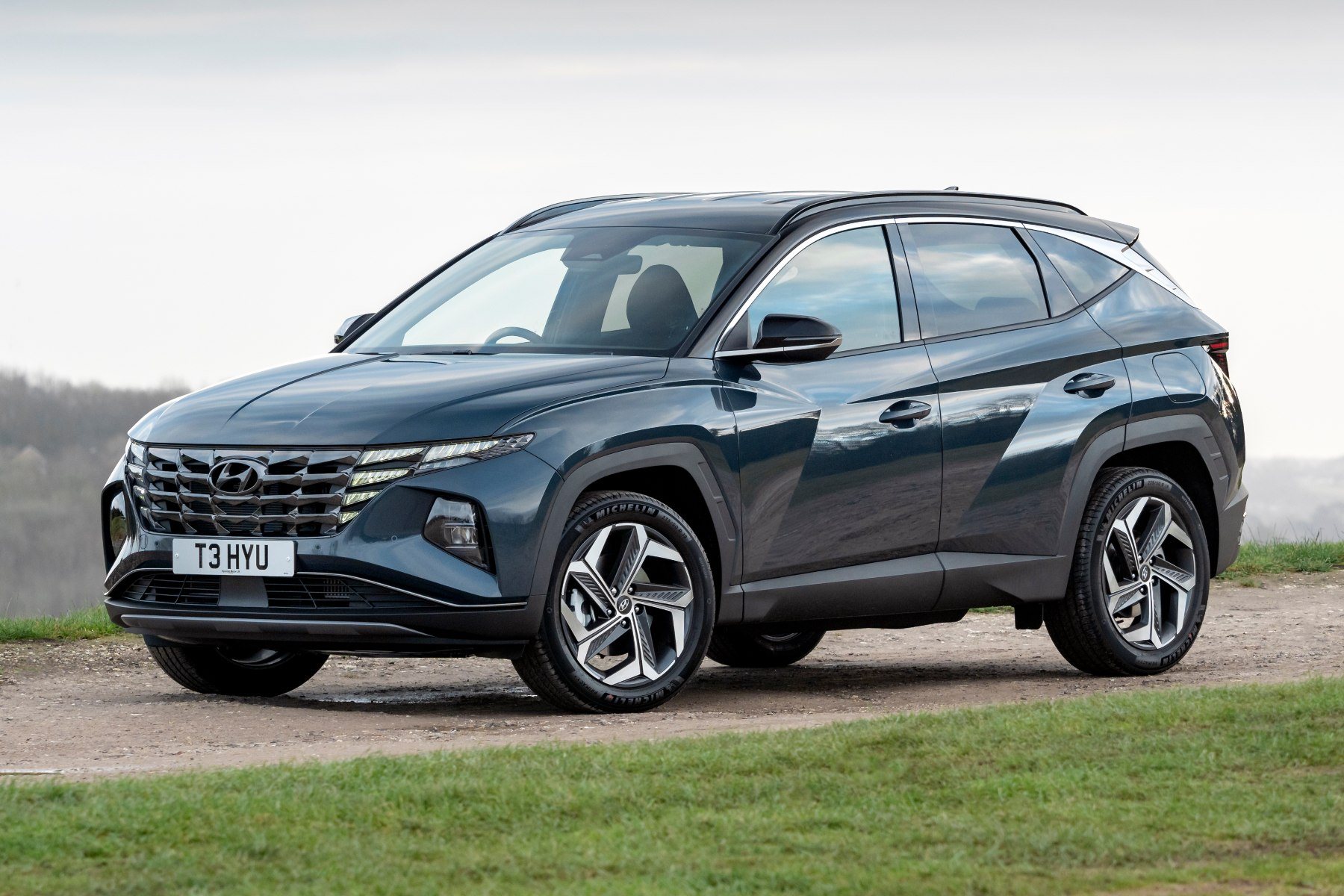 Hyundai Tucson
The Hyundai Tucson is an affordable family SUV with a real aura of luxury. It is extremely refined for starters, with a plush and pliant ride, and feels like something from the class above. Hyundai sells the Tucson in affordable petrol and diesel guises, along with a fuel-saving hybrid and a clever plug-in hybrid that travels for up to 33 miles between charges. Just the job for an emissions-free school run. The Tucson has an airy and simple interior layout, focused around the central touchscreen and driver information display. It looks modern and even a little futuristic; the steering wheel for example, is shaped like no other we've seen. Hyundai's impressive five-year, unlimited-mileage warranty continues to be a strong draw for buyers, too.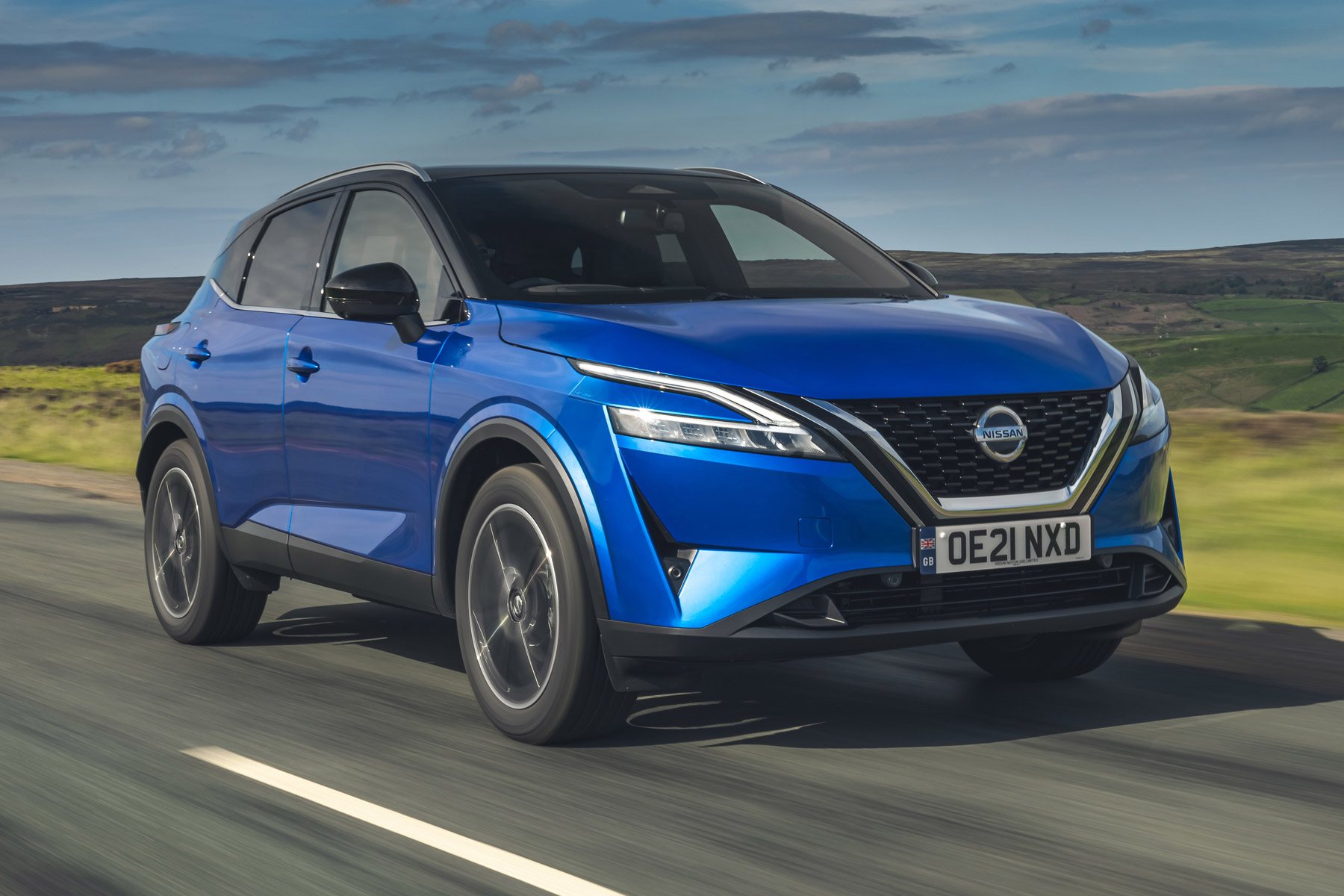 Nissan Qashqai
The Nissan Qashqai has been the trend-setting family car for more than a decade. It arguably invented the crossover SUV, and this third generation model further hones that popular template. It remains less than 4.5 metres in length, so it's easy to drive in suburbia, but clever packaging means there's more space and comfort inside for passengers. The rear doors now open to almost 90 degrees, a feature you won't credit until strapping in an eager toddler on a windy winter's day. Indeed, clever design abounds throughout the Qashqai, and it's now more refined and comfortable than ever. Millions of satisfied customers can't be wrong, right?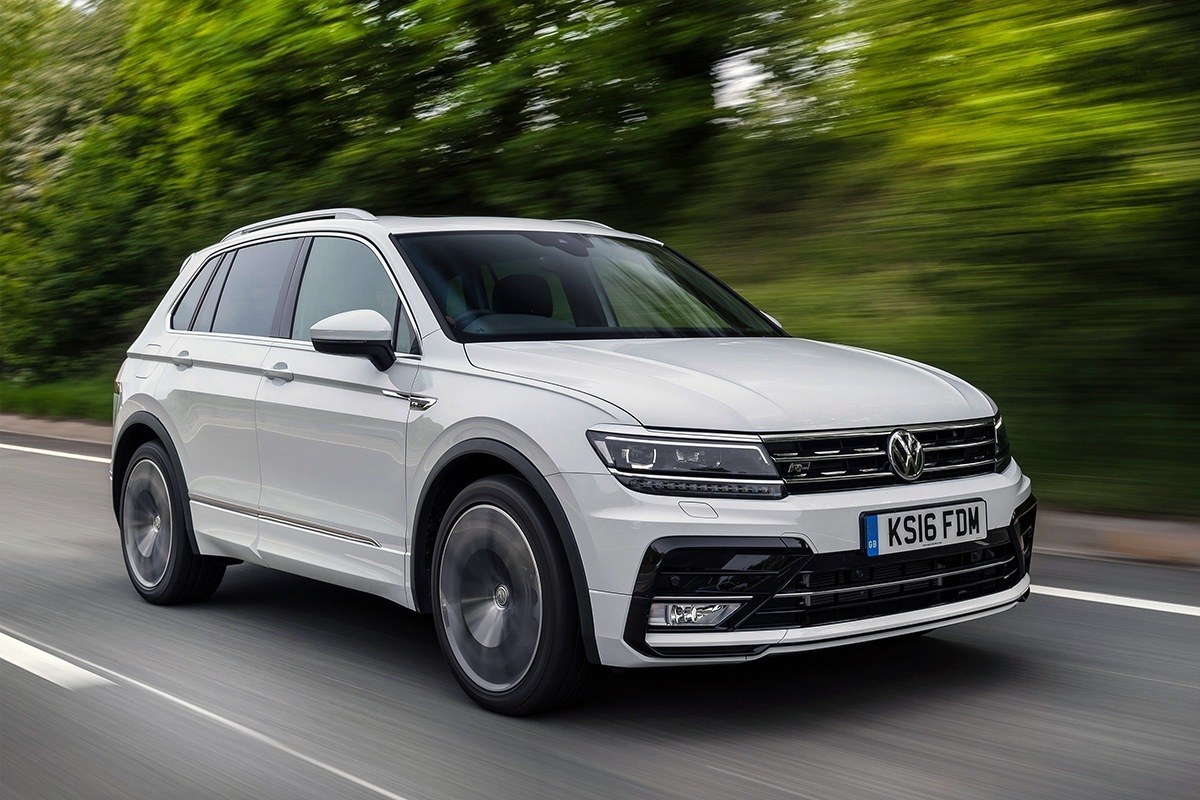 Volkswagen Tiguan
The Volkswagen Tiguan is the SUV alternative to the famous Golf hatchback, and actually outsells the Golf around the world. Available in regular five-seat and extended seven-seat Tiguan Allspace guises, it boasts a modern design that looks right without being over the top. Even the sporty looking R-Line trim stays on the right side of tasteful. Volkswagen's cut-above quality is evident inside, as are infotainment systems that take a fair bit of getting used to, but where you'll discover endless features once you do. The Tiguan is another family SUV that is now available in plug-in hybrid format. Called eHybrid, it offers up to 30 miles of pure electric range.
SEAT Tarraco
We really rate the SEAT Ateca – twin to the Volkswagen Tiguan – and if you're looking for a competitively-priced compact family SUV to seat five, it's certainly worth a look. However, we can't overlook the sheer value of SEAT's larger Tarraco. There aren't many seven-seat SUVs as affordable as this, certainly not ones that look so grown up and premium. The high-riding Tarraco feels confident on the road. It sits that bit higher than rivals for a more upmarket vibe, something underlined by generous standard equipment. Conventional engine options come with 4Drive all-wheel drive and there's an eHybrid plug-in hybrid on the way. This will offer a pure electric range of around 30 miles.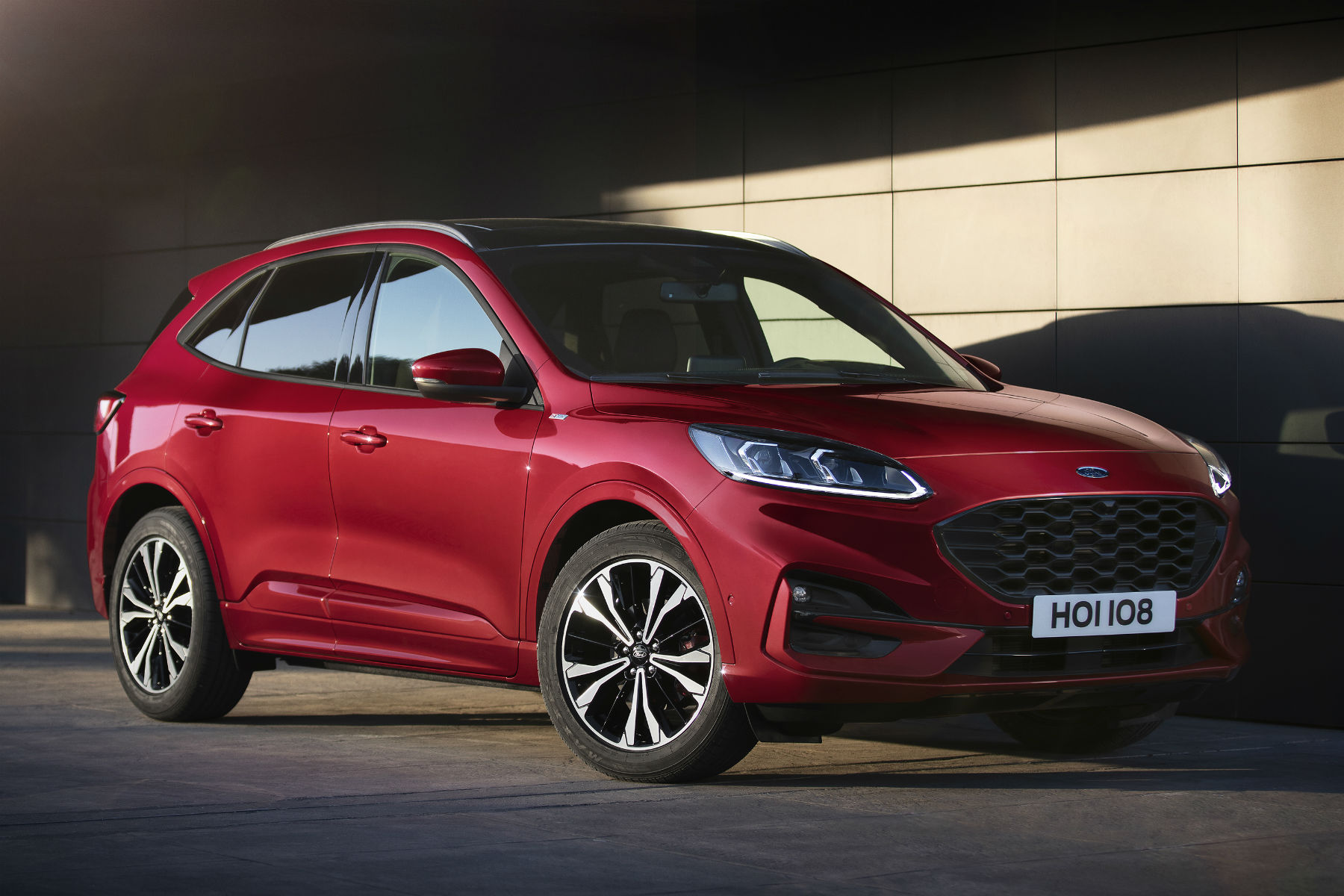 Ford Kuga
The Kuga seems to have displaced the Focus as the family-focused Ford that British buyers love. Maybe it's the styling, which has more than a hint of the exotic Aston Martin DBX about it. Or maybe it's an engine line-up that includes petrol, diesel, hybrid and plug-in hybrid choices. Whatever it is, the Ford Kuga is a strong contender in the family SUV sector, one with a robust and useful interior, plus a strong array of technology built around a high-mounted touchscreen infotainment system. Being a Ford, the Kuga also drives very nicely, with a dynamic feel that you don't always get from family SUVs. It's so able, we have to wonder where the sporty ST version is. Come on, Ford, just build it...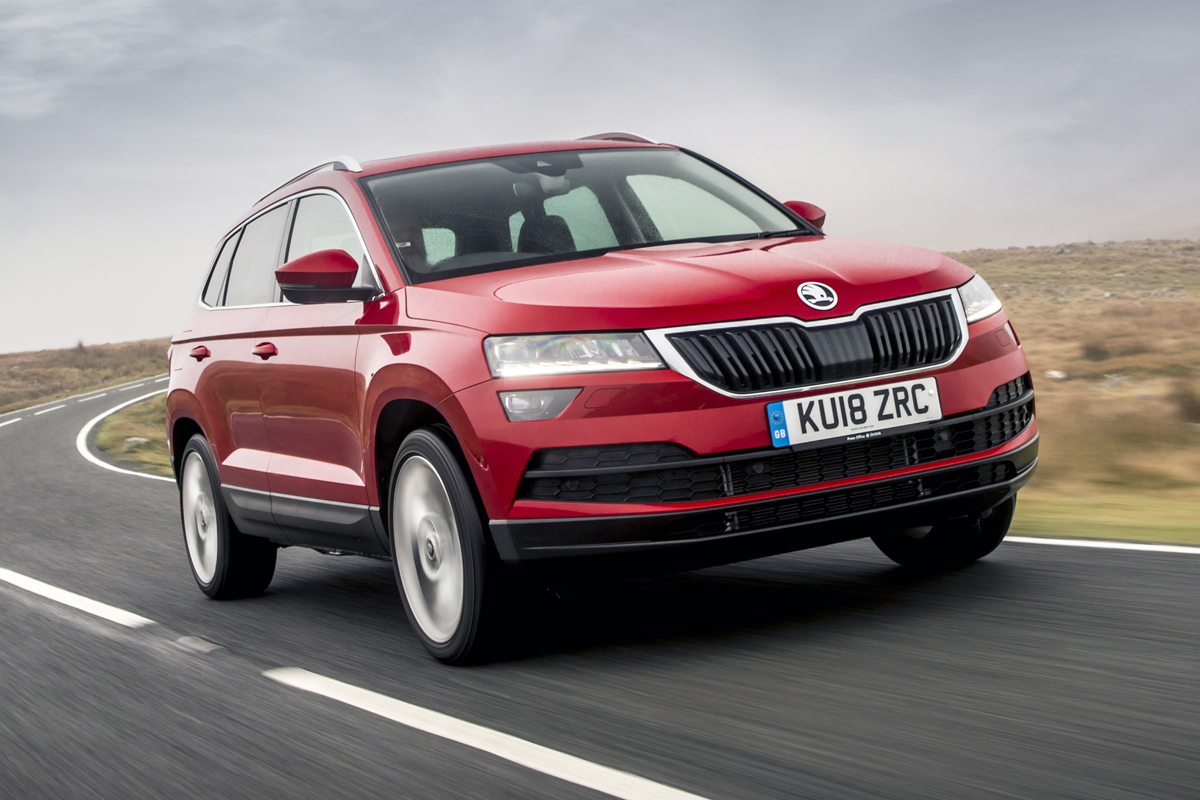 Skoda Karoq
Skoda's SUV models all begin with a 'K' and the Karoq is the mid-sized contender, going up against the Nissan Qashqai, Volvo XC40 and many more. Value is very much to the fore with the Karoq, with this 'shrunken Kodiaq' five-seater combining plenty of standard equipment with prices that undercut its key rivals. It's a roomy car inside, with particularly ample rear-seat space and an enormous 521-litre boot. Skoda 'Simply Clever' features add some ingenious touches, too, including a VarioFlex rear seat that lets you juggle boot space with passenger legroom. Admittedly, the interior is a bit plain, but a facelift this year is set to resolve that. It's even going to feature Skoda's quirky but tactile two-spoke steering wheel.
Peugeot 3008
The Peugeot 3008 is a stylish and well-liked family SUV that has helped push the brand upmarket. It was facelifted in 2021 to keep it fresh. Buyers seem to gravitate towards higher-spec variants, packed with luxurious features such as massage seats. Peugeot's premium design details enhance this upmarket air, with the interior in particular showing great attention to detail. That said, newcomers will need time to adjust to the firm's quirky 'i-Cockpit' controls, including a very small steering wheel. With low noise levels and a plush ride, the 3008 is a soothing car to be driven in, and the serenity can be enhanced still further by a plug-in hybrid variant, which gives up to 39 miles of silent electric driving.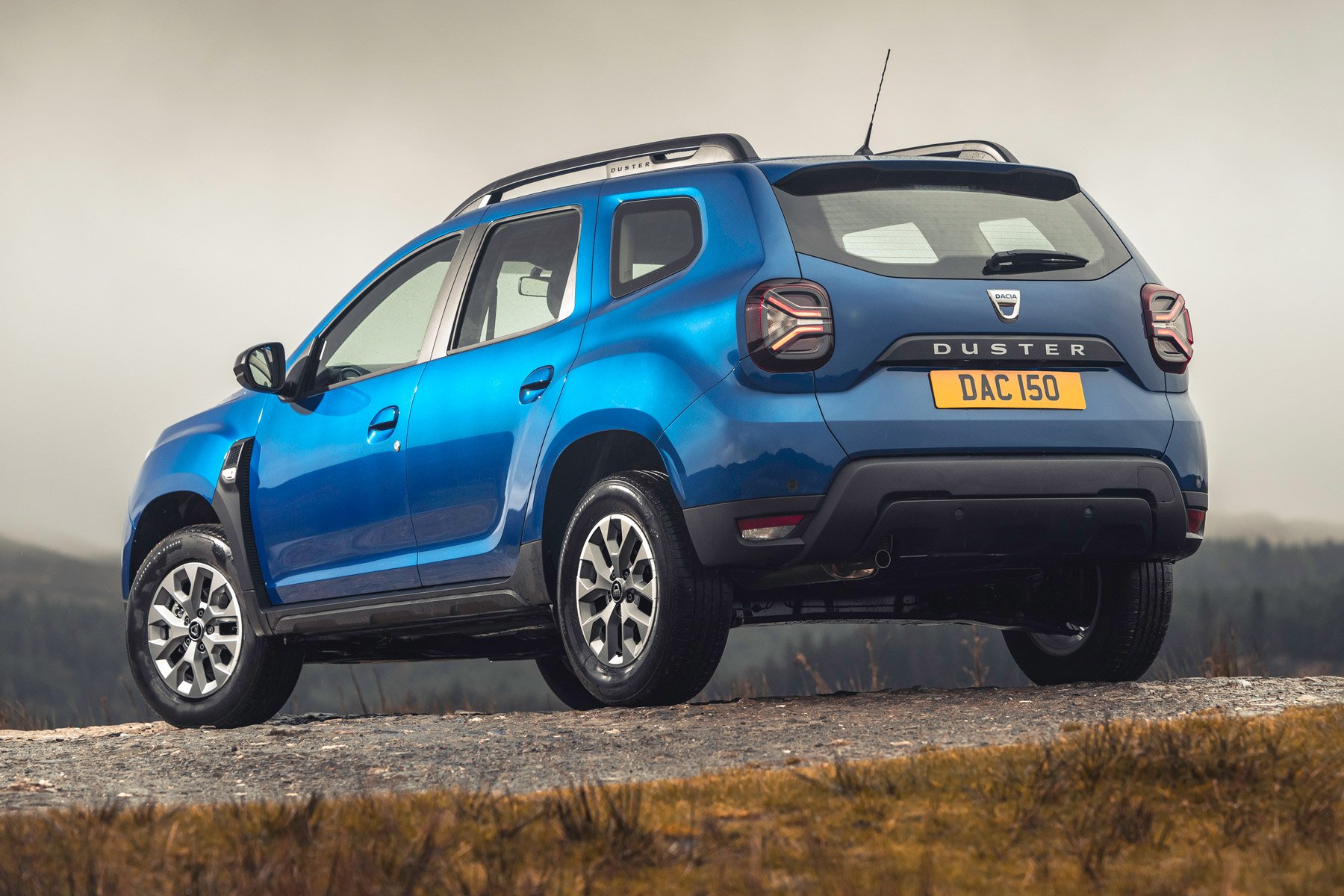 Dacia Duster
The Dacia Duster is one of the most affordable SUVs in the country. This doesn't impact on its family-friendly credentials, though; this is a roomy and practical five-seat family SUV, despite its lowly price tag. Dacia keeps things simple for buyers, with a range of conventional petrol and diesel engines, plus a 4x4 variant at the top of the range. Trim levels are straightforward, too. You can get a basic version with black plastic bumpers, steel wheels and no touchscreen, but such is the Duster's value, most pick more generously equipped Comfort or Prestige variants. The Duster's design was refreshed in 2021, with eye-catching LED headlights and a quality lift for the interior.
Which SUV is best for families?
Families crave space. Each of our selected best family SUVs has plenty of it; even the compact Dacia Duster can swallow five people and a week's worth of luggage. However, it's not just about space on the inside – relatively compact dimensions on the outside make SUVs less of a headache when doing the shopping or the school run. This is where models such as the Nissan Qashqai and Volvo XC40 come to the fore. Meanwhile, for enjoyable journeys both with the family and when motoring one-up, it's hard to look past the driver-pleasing Ford Kuga. 
Which family SUV offers best value for money?
Competition is red-hot in the family SUV sector, so no manufacturer can get away with offering poor value for money. This means each of our selected best family SUVs delivers plenty of bang for your buck, be it the bargain-priced Dacia Duster, the good-value Skoda Karoq or even the premium-priced Volkswagen Tiguan and Volvo XC40. The Kia Sportage and Hyundai Tucson are two more family SUVs that are great value for money, particularly when you take their long warranties into account.
Can you get a seven-seat family SUV?
Most family SUVs are offered in five-seat guise. But there are some that come with three rows of seats, and space for seven people. The Seat Tarraco is a seven-seat alternative to the smaller Ateca, for example, while Volkswagen sells a seven-seat version of the Tiguan called the Allspace. You can also get a seven-seat alternative to the Peugeot 3008; it's called the 5008, and is identical to the 3008 from the rear seats forwards. Coming back to our earlier point, who really needs a dull MPV anymore?
Ask HJ
What's the best family SUV for £12,000?
We are looking to buy a used family SUV that is economical and reliable. We'd want to avoid the small SUVs (Qashqai) and need a but more space. Can you recommend something below £12,000?.
A Honda CR-V would be a good choice. It's more practical than a Qashqai, will be very reliable and your budget will buy a good example from 2016. Also consider a Hyundai Santa Fe.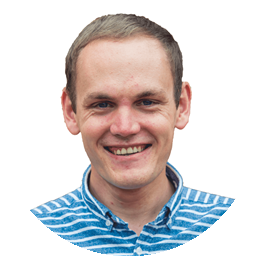 More Questions
More SUV guides