Best electric cars 2022

With new models arriving all the time, the bar for our round-up of the best electric cars in 2022 is continually being raised.
Car manufacturers are fast becoming experts at creating desirable, good-to-drive electric cars that take on their petrol and diesel alternatives – and in many cases, beat them. 
With the clock ticking on the UK's switch to electric cars from 2030, automotive giants really are putting all their expertise behind the EV movement. 
Encouragingly, the best electric cars right now are ones that compete in the most contested sectors of the market. This is where the greatest consumer demand will be, and the cars we've listed prove there's no compromise when it comes to going electric. 
No matter what type of EV you're after, be it a city-friendly runabout, a family SUV or a sleek executive express, there's something here for everyone. If you're in the market for a new EV, read on to discover 10 of the best electric cars you can buy right now.
Tesla Model 3
One of the most famous electric cars in the world, the Tesla Model 3 is proving to be a smash hit here in the UK. In 2021, it was the nation's second best-selling car overall, an incredible achievement for an EV. Instantly recognisable, with a tech-laden but minimalist interior, it's only now that rivals, such as the BMW i4 and Audi Q4 e-tron, are arriving to take Tesla on. There are three versions: a rear-wheel-drive Model 3 with a 57kWh battery and 305-mile range, plus two all-wheel-drive models with bigger batteries. The Long Range can run for 374 miles between charges, while the Performance rushes from 0-60mph in just 3.1 seconds.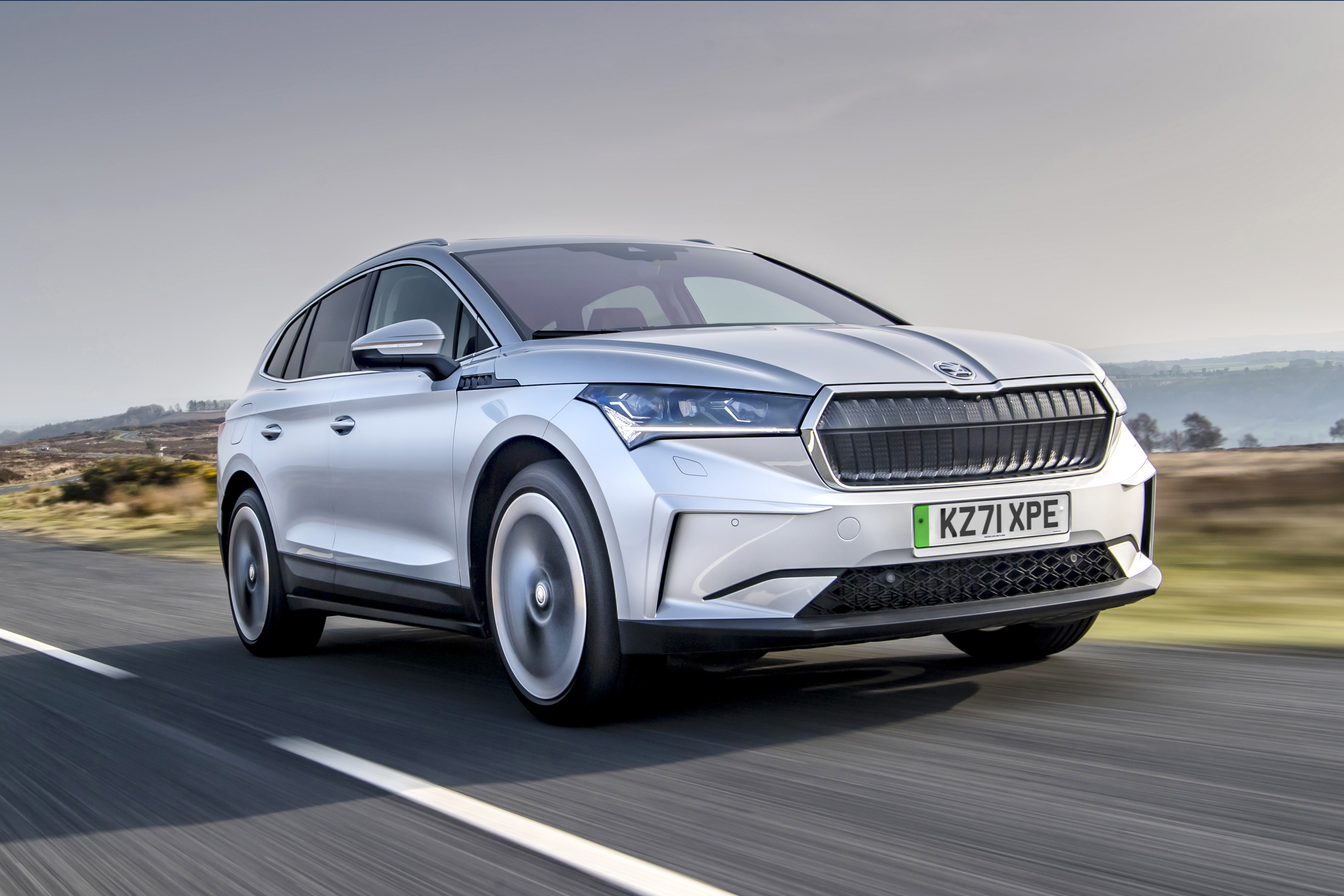 Skoda Enyaq iV
The Enyaq iV takes Skoda's common-sense appeal into the electric car arena. Derived from the Volkswagen ID.4, it is a highly practical five-seat electric SUV that brings a pleasingly straightforward approach to EVs. The line-up comprises four clearly defined base models: the Enyaq iV 60 has a 62kwh battery, while the 80 boasts 82kWh and a more powerful motor. You can also get it in racier SportLine spec, offered with twin-motor all-wheel drive. The Enyaq iV is easy and refined to drive, has a range of up to 336 miles, and offers plenty of choice in terms of interior and exterior configurations to really make it your own.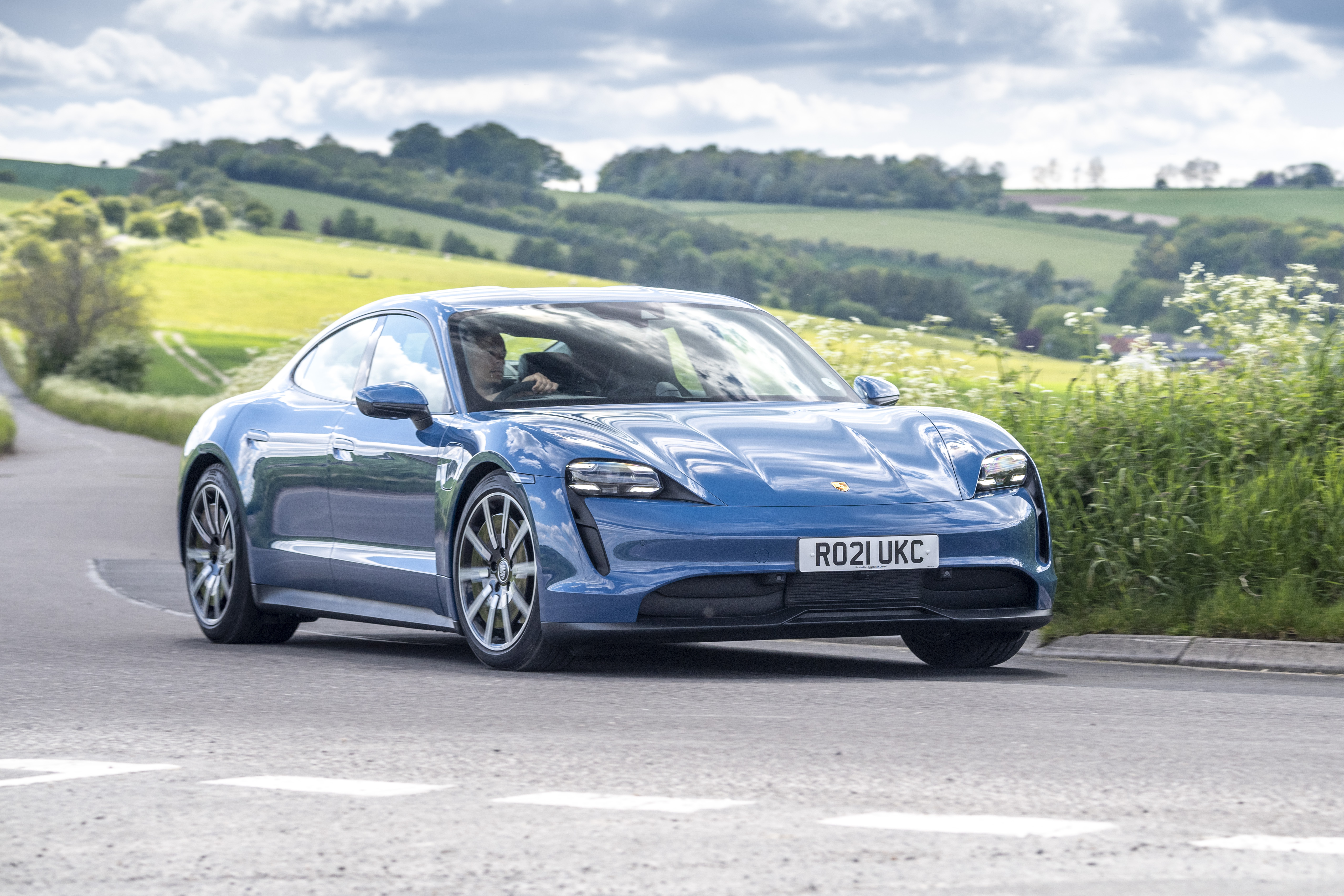 Porsche Taycan
Porsche is one of the most famous sports car companies in the world, so anticipation for its first ever electric car was high. The remarkable Taycan does not disappoint. Initially offered in four-seat saloon guise, it's also now available as the Sport Turismo and Cross Turismo, both of which have a more practical estate-style rear. There are two battery sizes, 79.2kWh and 93.4kWh Performance Plus, and while most are all-wheel drive, the £73,000 entry-level Taycan is rear-driven, giving a range of up to 301 miles. Striking to look at, satisfying to sit in and scintillating to drive, it's one of the best electric cars you can buy… albeit at a price.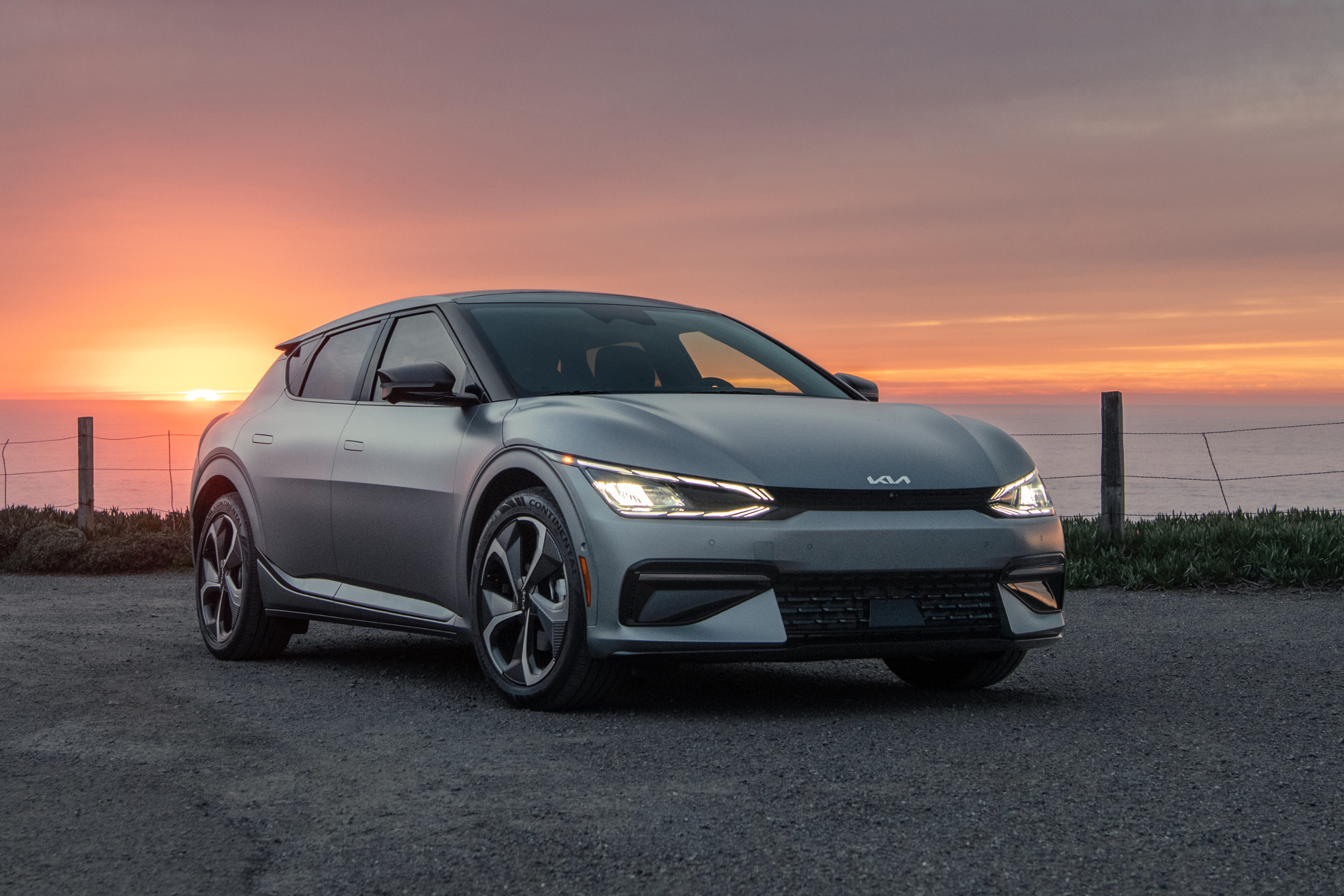 Kia EV6
Kia has been a leader in electric cars for years. The e-Niro was one of the first genuinely affordable long-range EVs. The head-turning new EV6 aims to move things on and go head-to-head with the Tesla Model 3. It has curvaceous, coupe-like lines, but is also a big, semi-crossover car with plenty of space inside for five. The line-up is simple: a single 77.4kWh battery, either rear- or all-wheel drive, and standard, GT-Line or GT-Line S trim. Rear-drive models have a range of up to 328 miles, and all versions can be rapid-charged from 10 percent to 80 percent in just 18 minutes. They're surprisingly good fun to drive, too.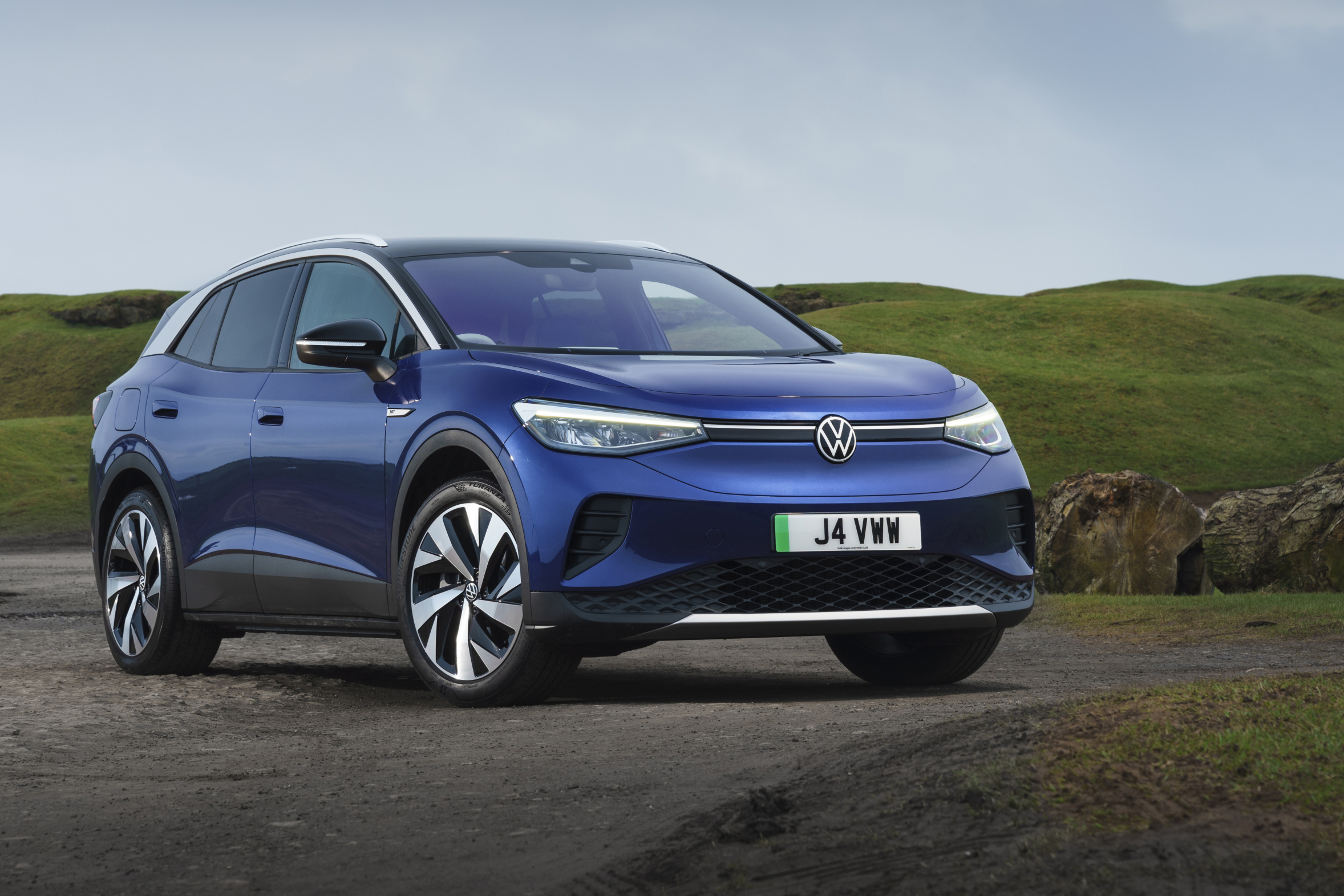 Volkswagen ID.4
The crossover SUV big brother to the ID.3, Volkswagen's ID.4 is quickly becoming a globally popular electric car. The reigning World Car of the Year winner, prices start from £34,995 and it offers a range of up to 320 miles. There's even a performance version, inspired by the famous Golf GTI, called GTX. The ID.4 has a very spacious interior, a massive 543-litre boot and a generous level of standard equipment. Even entry-level Life models get heating for the seats and steering wheel, active cruise control and wireless smartphone connectivity. Volkswagen's touchscreen-based infotainment system isn't the greatest, but even this is being improved through over-the-air updates. Buy one now and this aspect will literally get better with time.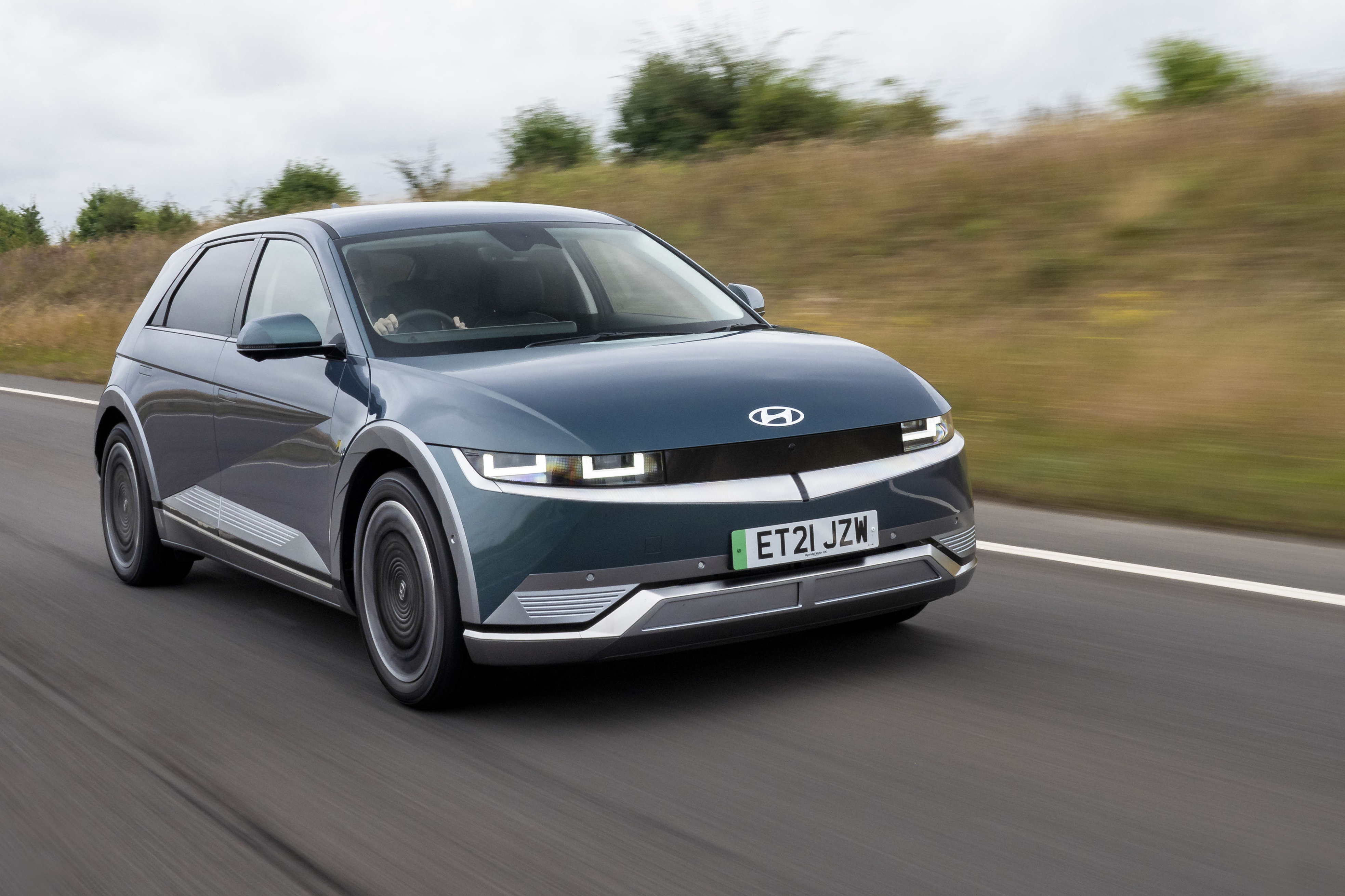 Hyundai Ioniq 5
The Hyundai Ioniq 5 looks like nothing else on the road. Its square-edged, origami-like lines make it appear more like a car that would feature in Minecraft. A notably large five-seat hatchback, the interior is just as memorable, with an open-plan, digital-first layout that really does look like something from the future. The large dimensions deliver plenty of space inside, and a comfortable ride gives a luxurious feel on the move. Naturally, being an EV, it's also near-silent. Choose either a 58kWh or 73kWh battery; regular cars are rear-wheel drive, but the larger battery offers all-wheel drive. The Ioniq 5 has a range of up to 298 miles and the 305hp range-topper accelerates from 0-62mph in 5.2 seconds. Prices start from just over £37,000.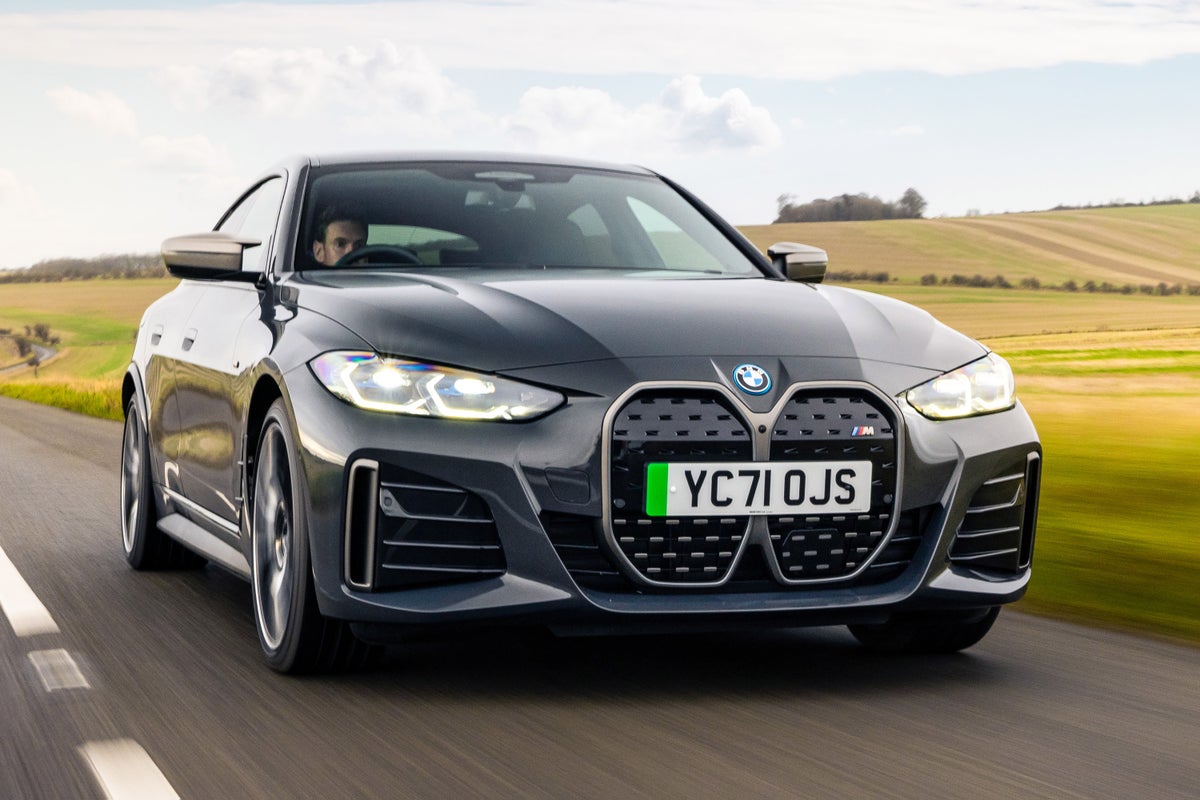 BMW i4
BMW was an early EV adopter with the i3. A decade later, it's bringing electric into the premium mainstream with the i4. A pure electric version of the 4 Series Gran Coupe, the i4 has 340hp as standard, with the i4 M50 producing 544hp. The latter is the first M-branded EV from BMW's famous motorsport division. Compared with some EVs, the i4 is more conventional in appearance, while its interior will feel familiar to most BMW drivers. Perhaps chastened by slow sales of the quirky i3, the company expects customers to find this reassuring. An exceptionally rewarding car to drive, the i4 handles extremely well, has a comfortable ride and serves up its considerable power in a sophisticated manner. It's a formidable challenger to the Tesla Model 3.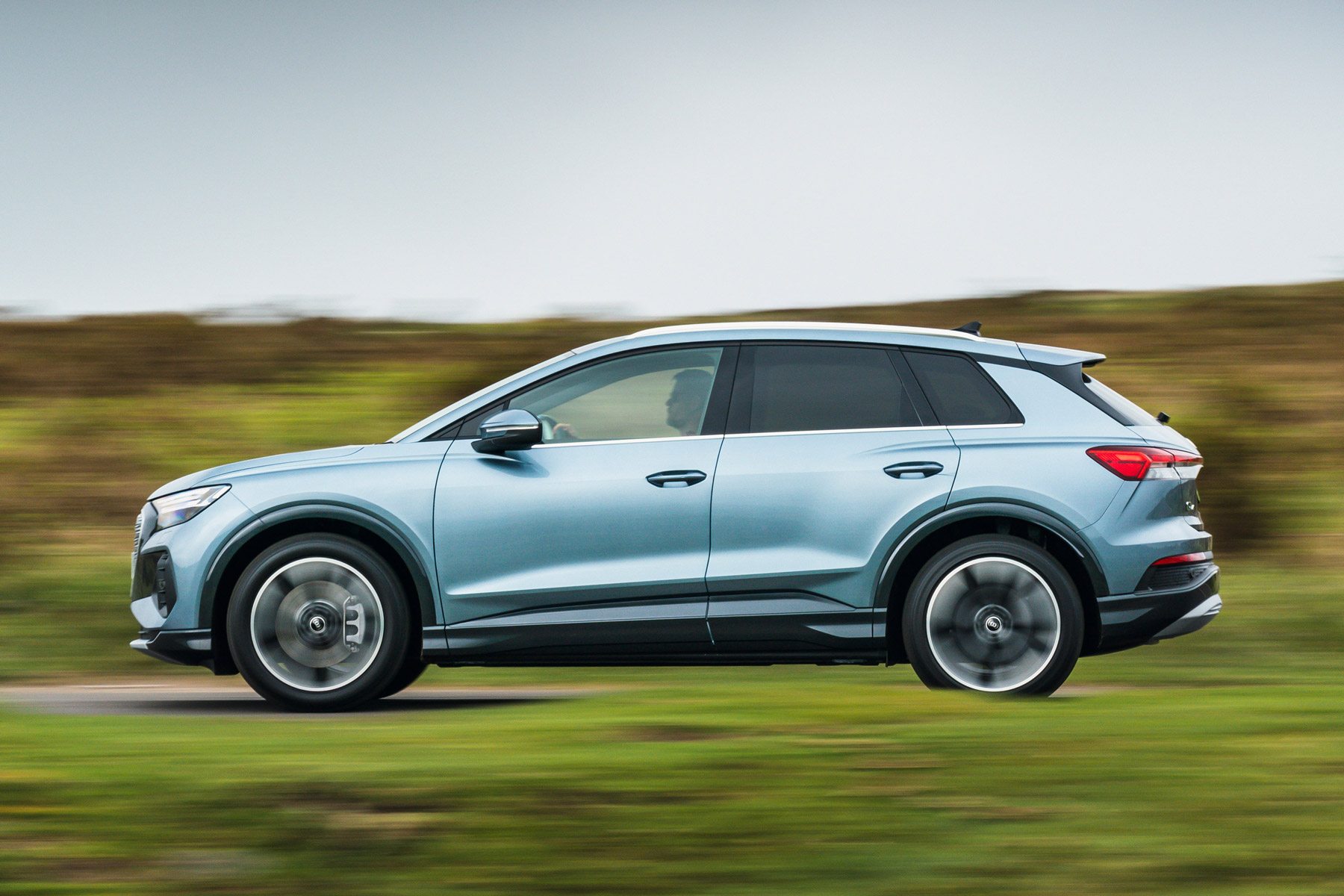 Audi Q4 e-tron
Audi's pure electric e-tron brand moves into the mainstream with the Q4 e-tron SUV. Positioned between the conventional Q3 and Q5, the Q4 e-tron uses the same platform as the Volkswagen ID.4 and Skoda Enyaq iV. Naturally, Audi has added extra sophistication and performance, with even the base model (confusingly badged '35') offering 170hp and a 52kWh battery. The 40 has 204hp and the all-wheel-drive 50 produces 299hp; they both use a 77kWh battery for a range of up to 316 miles. Roomy and practical for families, with one of Audi's digital-heavy dashboards, the Q4 e-tron is a very refined car to travel in, and crisp to drive. It also looks upmarket, with a modern and very premium appearance.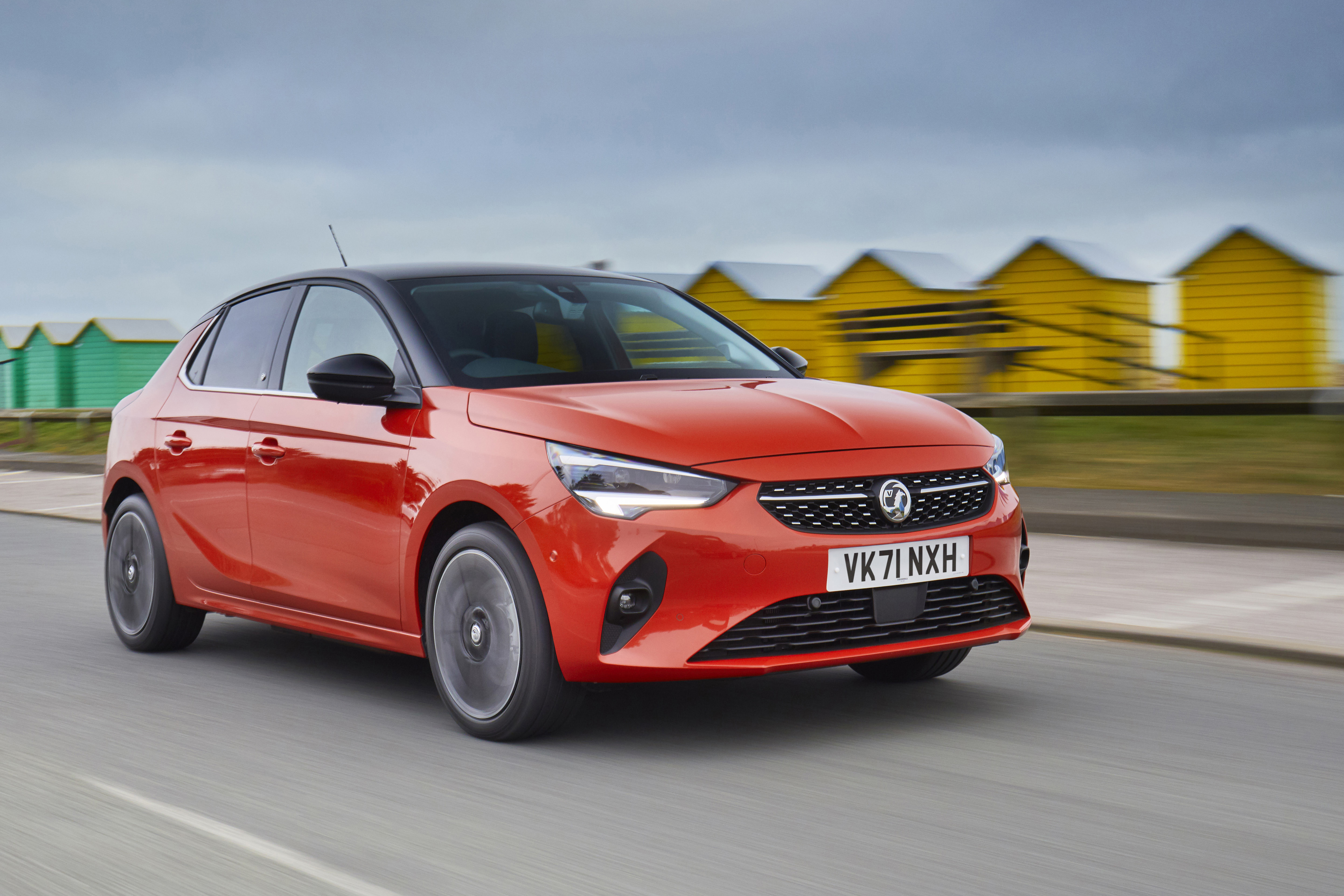 Vauxhall Corsa-e
We include the Vauxhall Corsa-e here as a cheap electric car that is introducing thousands to the potential of EV motoring. The regular car is the nation's best-seller, and the presence of the Corsa-e means many buyers are discovering electric power for the first time. The fact one in six new Corsas sold is a Corsa-e shows how many are open to the idea. The 50kWh battery has recently been upgraded, so it offers a range of up to 222 miles, and it will charge to 80 percent capacity in just 30 minutes. The 136hp electric motor means it's swift, with 0-62mph in 7.6 seconds, while the automatic gearbox that all EVs come with ensures an easy drive. A recent price-cut means the range starts from less than £26,000, making this one of the country's most affordable new EVs.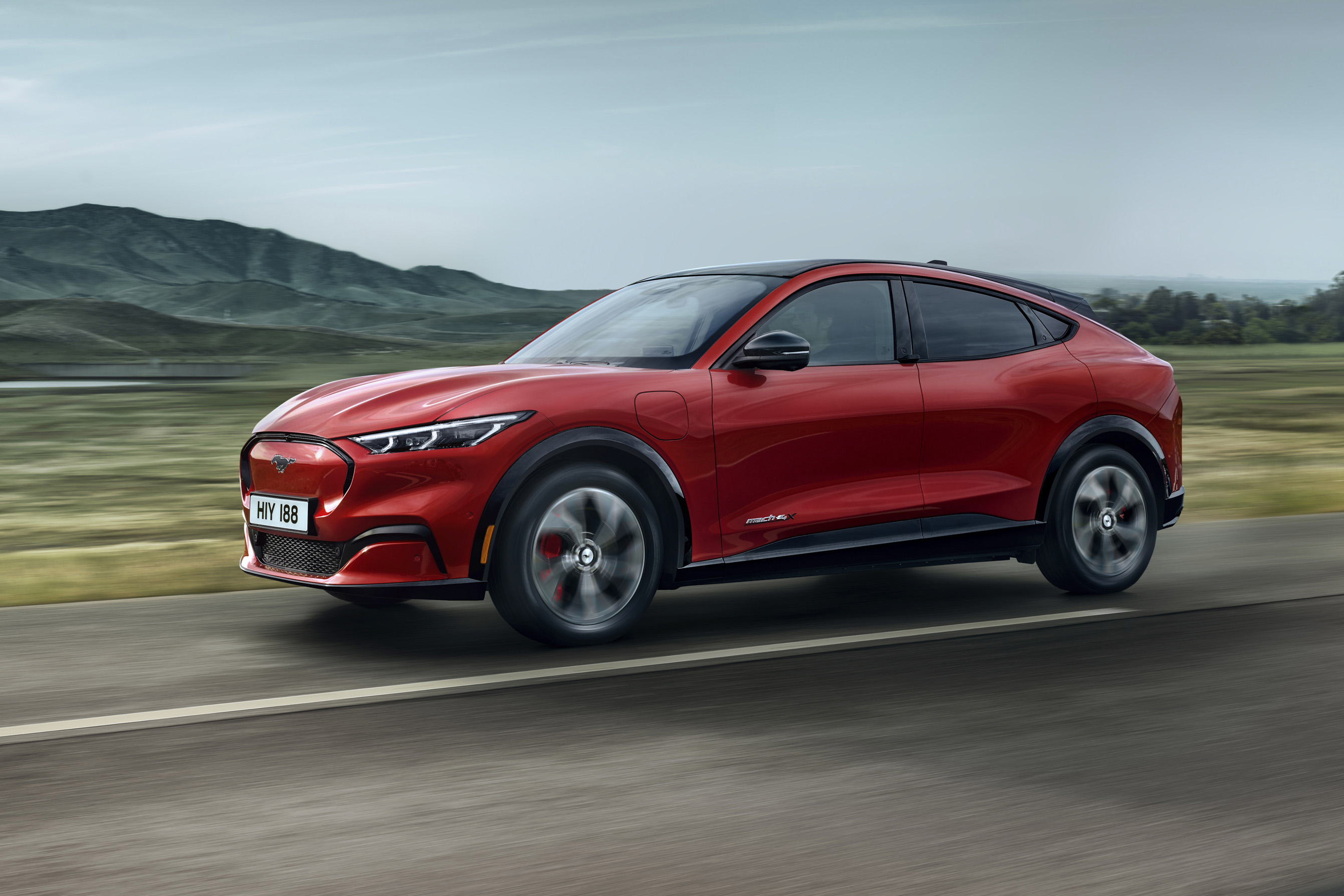 Ford Mustang Mach-e
The Ford Mustang Mach-e is a landmark electric car from the Blue Oval. Its first car to be designed as a ground-up EV, it also electrifies the legendary Mustang brand, giving it instant kudos among enthusiasts. GT-like styling certainly turns heads, while Ford has built the interior around a massive portrait-style touchscreen – just like you'll find in a Tesla Model S. Choose it in rear- or all-wheel drive, with either a 70kWh or 91kWh battery. Tick the right boxes on the configurator and a range of up to 379 miles is yours. Like a Mustang GT car, the Mach-e is fast and entertaining to drive. Unlike the Mustang coupe, though, it's practical and spacious inside for five, although the coupe-like rear does limit boot space to 402 litres. The dramatic styling, we think, makes it a compromise worth living with.
Are electric cars expensive?
Electric cars do currently cost more than conventional petrol and diesel cars. However, the gap is narrowing all the time – and when making comparisons, it's important to compare like-for-like. On this basis, an electric Vauxhall Corsa-e costs around £3,500 more than a comparable high-end, automatic petrol version. In time, as battery prices fall, cheaper electric cars that compare with more mainstream models will arrive. And as car manufacturers are keen to point out, electric cars cost less to run than petrol and diesel alternatives, which offsets some of the extra upfront expense.
How do I pick the best electric car for range?
Many of our top 10 best electric cars are available with both two- and four-wheel drive. Choosing all-wheel drive gives you more grip, and often more performance… but it leads to extra losses in the drive system. This means that, to get the best electric car range, you need to match the largest battery available with rear-wheel drive. For example, a Mustang Mach-E RWD with a 91kWh battery has a range of 379 miles. Pick the AWD and, for the same battery choice, range drops to 335 miles: more than 12 percent less.
What is the best electric car brand?
For years, just a few car brands have dominated the electric car scene – most notably, Tesla. Now all major car brands are making the move to electric, mindful of the looming 2030 deadline for new cars to become electrified. Tesla has a great reputation in many ways, but models from other brands in our top 10 are just as competitive. Buy with confidence that there's genuinely not a bad electric car on the market right now.
Ask HJ
Can I check if an electric vehicle charging point is available?
If I owned an electric car, how would I know whether a particular charging point was available before I set off? This is very important because I would be using up my existing charge on a wild goose chase if the charging point was occupied and I would have to wait possibly a long time in a line.
You can check the status of an electric vehicle charging point using websites like Zap Map. If you search for your destination it will tell you the charging points in the area and you can click on each one to say whether it is in use and whether the charging point is working or not. Of course, there is no guarantee the charging point will still be available when you arrive.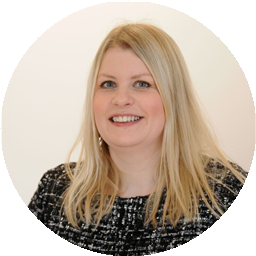 More Questions
More electric car guides
More expert car guides