Best hybrid cars 2022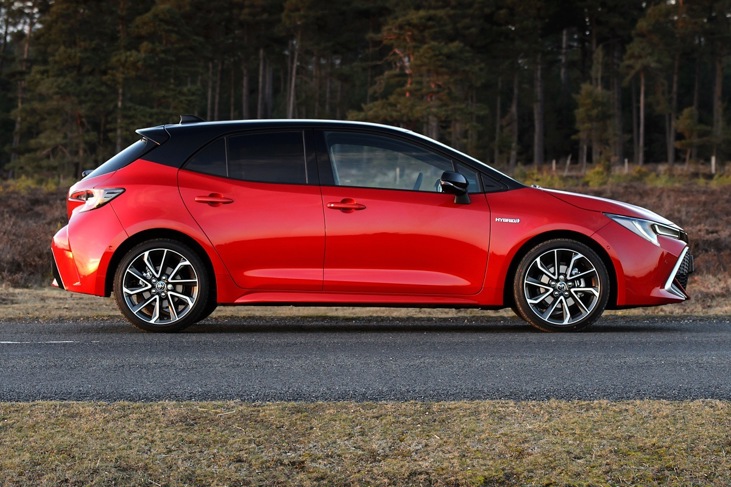 The best hybrid cars combine an efficient petrol engine with electric motor and a small battery that is 'self-charged' by regenerating energy when you brake.
Unlike a plug-in hybrid, a conventional hybrid doesn't need to be plugged in, making them a good hands-off choice, particularly for those who don't have a driveway at home, or easy access to a charge point.
While a hybrid won't travel far using electric power alone, it does have the ability to shut down the engine frequently. You may be surprised at how much of your journey is driven in silent EV mode – and as this all happens automatically, you don't need to learn any particular driving techniques.
Because they don't have large onboard battery packs, hybrid cars are cheaper to buy than plug-in hybrids, often costing little more than a conventional petrol or diesel vehicle.
Toyota has long been the world-leader in building hybrid cars, but other brands offer compelling alternatives. Here is our guide to the best hybrid cars you can buy today.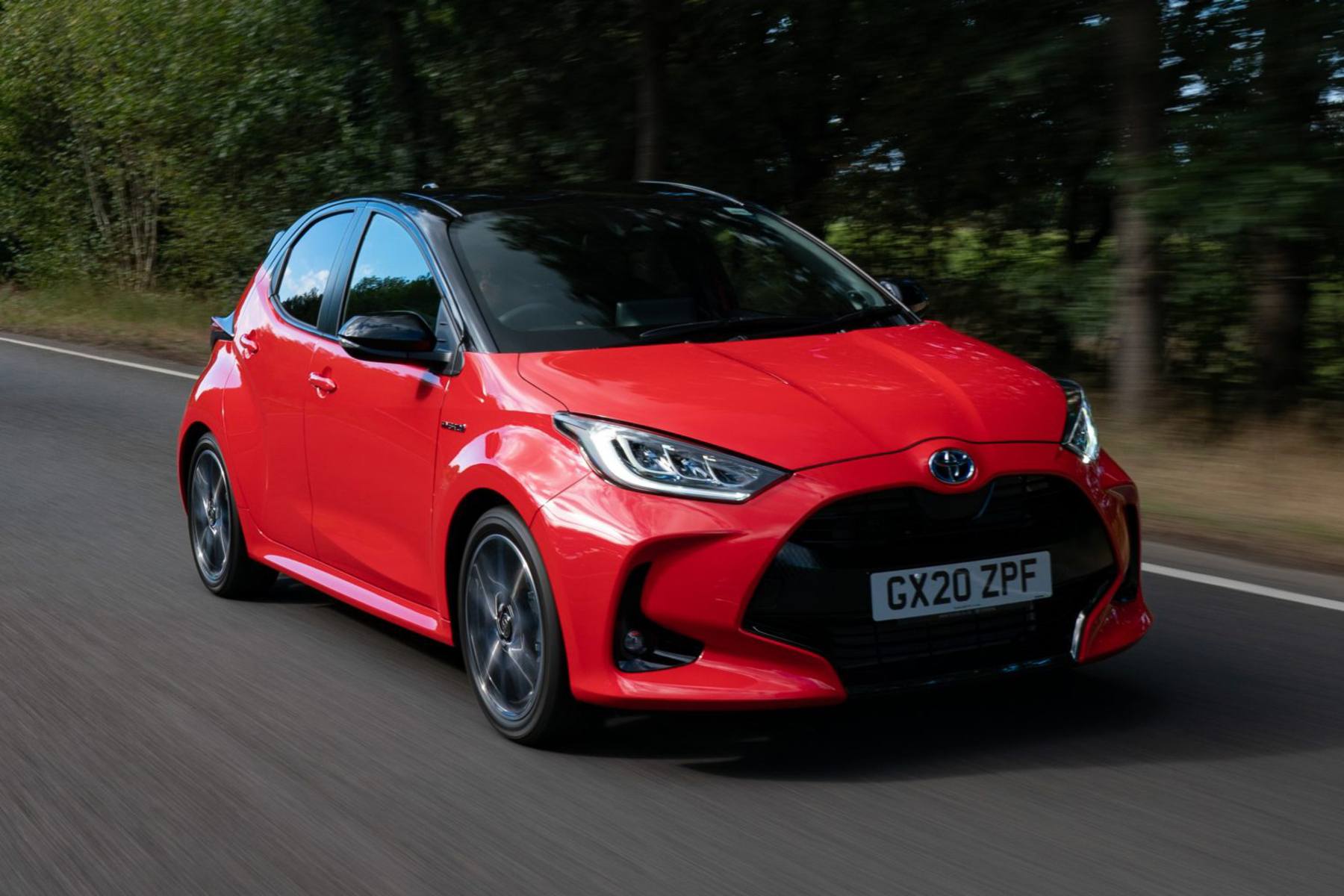 Toyota Yaris Hybrid
The latest Toyota Yaris Hybrid is a genuinely fresh and sporty-looking car. With bold flared wheelarches and hidden rear door handles, it's easy to confuse it for the Toyota GR Yaris hot hatchback at first glance. The hybrid combines a 1.5-litre three-cylinder petrol engine with an electric motor and CVT automatic gearbox, delivering impressive real-world efficiency. It's easy to finish a journey and find more than 50 percent has been driven in electric mode – and fuel economy benefits hugely as a result. Naturally, for a Toyota, the Yaris Hybrid is ultra-reliable and easy to drive, while practicality isn't bad given its relatively compact external dimensions. It is also brilliantly built, and really feels like a car that's made to last.
Honda Jazz
The Honda Jazz employs particularly clever hybrid technology. It has a two-motor system, which ingeniously manages without a regular gearbox. The engine powers a generator, rather than the wheels, and this sends electricity to a drive motor. Result? A high degree of pure electric running, particularly in town. Honda says at speeds from 0-25mph, 86 percent of driving will be in EV mode. This guarantees excellent fuel economy, while the Jazz is surprisingly nippy, too. It rides nicely, has an upmarket-feeling cabin, and a new type of windscreen pillar means forward visibility is near-panoramic. It's not cheap, but the latest Honda Jazz still ranks among the best hybrid cars on sale.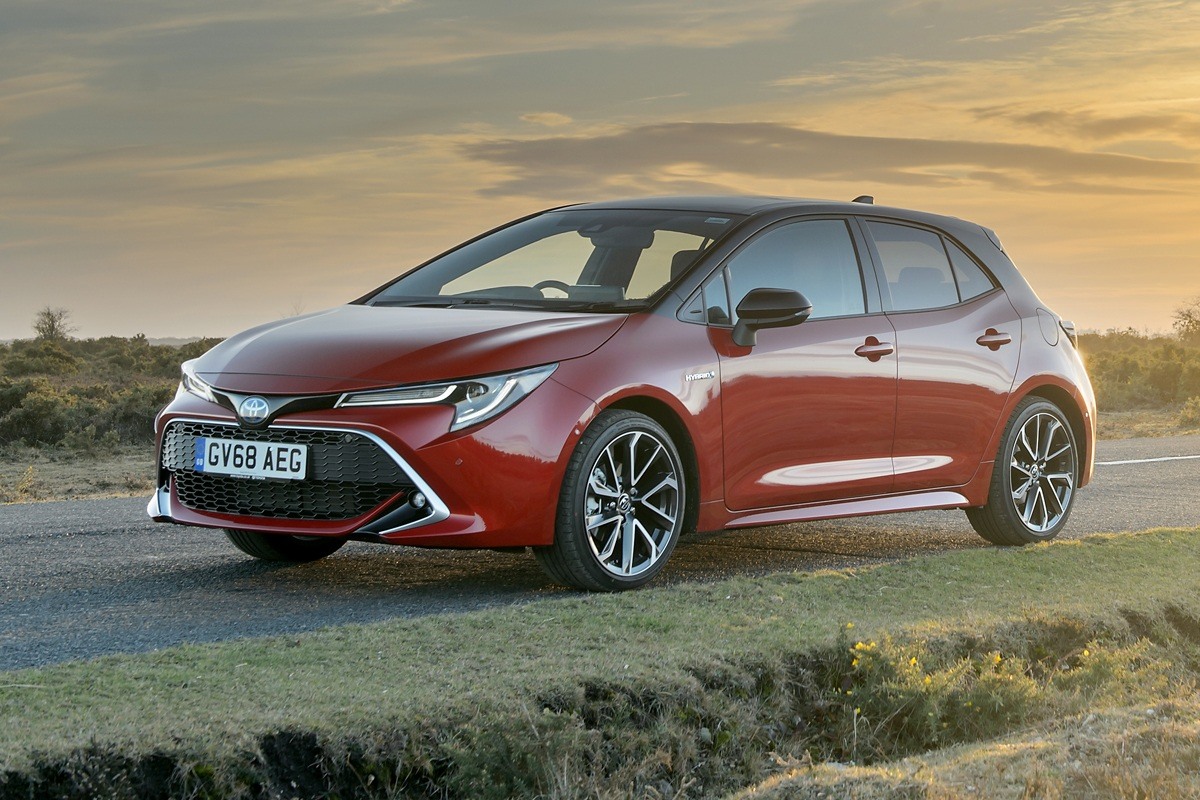 Toyota Corolla Hybrid
The Toyota Corolla is the larger, family-sized alternative to the Yaris. It uses a bigger engine, either 1.8 litres or 2.0 litres, but the Toyota Hybrid System technology is the same. Although it's a heavier car, with space for five and a big boot (plus Touring Sports estate and saloon alternatives), the Corolla still impresses with how often it can run in EV mode. When fuel consumption is less of a concern, it has decent performance, particularly the 2.0-litre, although you have to get used to the traits of the CVT automatic gearbox. The latest Corolla is a crisp-looking car, far less forgettable than previous models, and it's certainly one of the best hybrids in the family hatchback sector.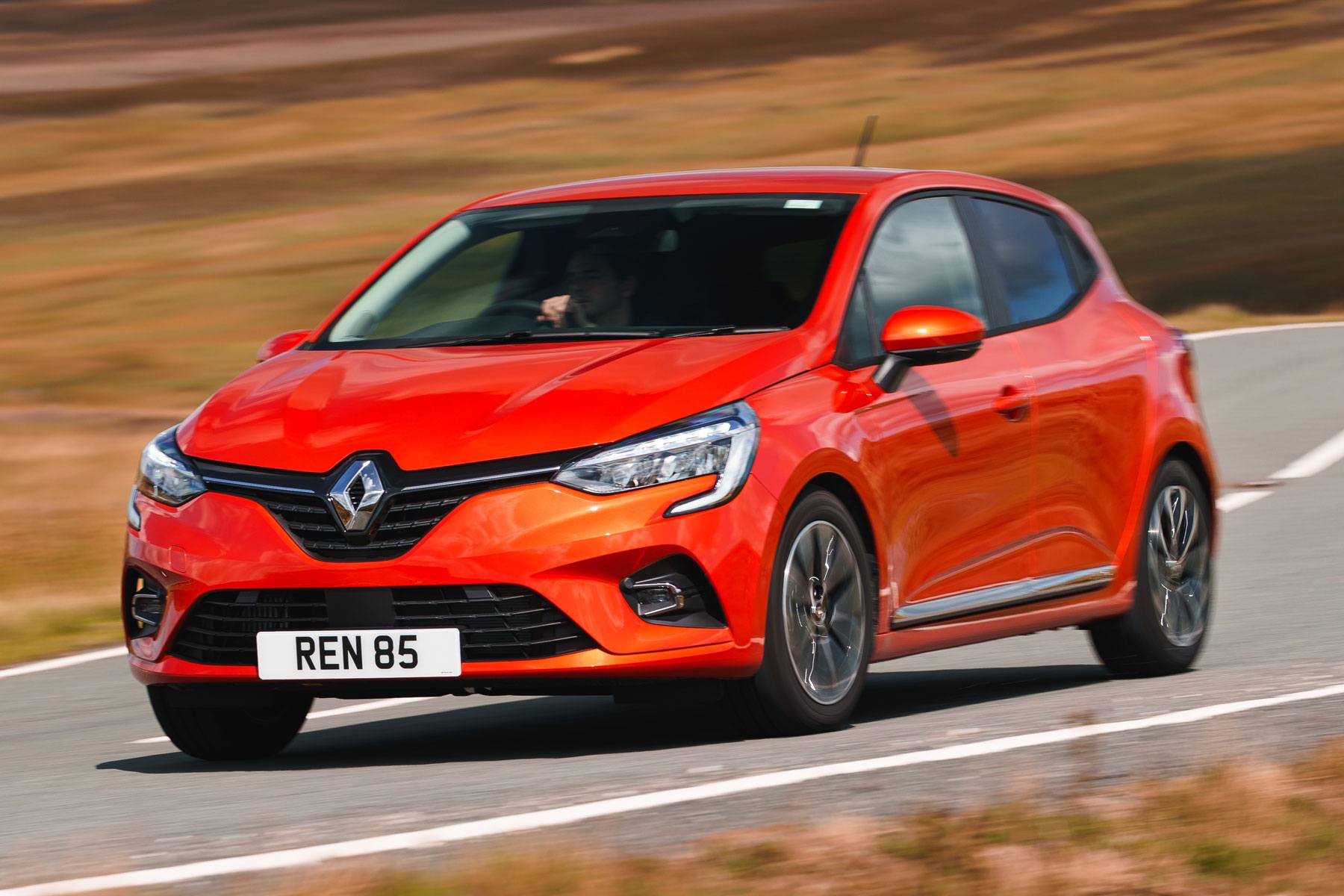 Renault Clio
The Renault Clio hybrid is a relatively recent arrival. It uses an all-new system called Renault E:Tech Hybrid, which the firm developed using know-how from Formula 1 racing. Similar to the Honda Jazz, the two-motor system allows the 1.6-litre engine to freely cut in and out whenever the car's electronic brain deems it best. Renault says this extends the engine-off potential, but also adds immediacy and responsiveness when the engine is in use. Otherwise, it's the same Clio we know and love, boasting elegant lines, an upmarket interior and good all-round practicality. The Clio is an enjoyable car to drive, made even more appealing in fuel-sipping hybrid guise.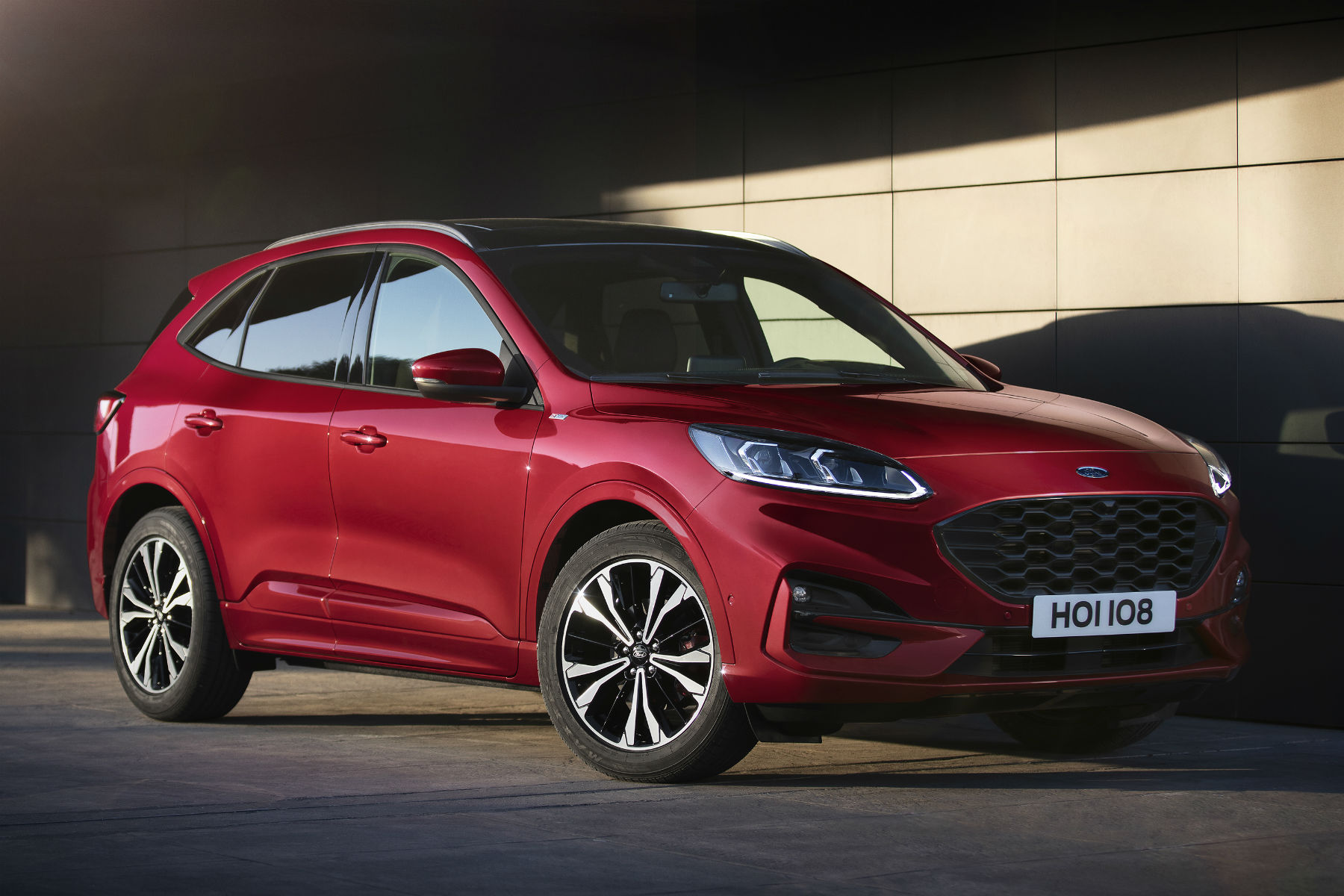 Ford Kuga Hybrid
Ford offers the Kuga in conventional, hybrid and plug-in hybrid guises, meaning it covers all bases. The 190hp 2.5-litre hybrid, an alternative to the Toyota RAV4 hybrid, is ideal for those who don't have home-charging facilities. It improves significantly on the fuel economy of a petrol Kuga, achieving 50mpg in the official test, while CO2 emissions drop down to 130g/km. The CVT automatic gearbox makes it easy to drive, and the latest Kuga's curvy styling looks classy. Inside, this tall compact SUV is very roomy and practical, with plenty of neat and flexible touches. That Ford only sells the hybrid in top-end trims means equipment is generous, too.
Toyota Prius
The Toyota Prius is the archetypal hybrid. Older versions are the shape that comes to mind when anyone mentions 'hybrid car'. This latest model is a bit more edgy in terms of style, which could be why it's not so popular. It's certainly not due to the hybrid tech itself. The Prius has CO2 emissions from just 94g/km, an extremely low figure for a family-sized, five-door car. Owners will enjoy more than 60mpg in everyday driving – without, remember, having to employ any special tricks or plug in. The latest Prius has a modern feel inside, and is very refined on the move, while its enviable reputation for reliability means retained values are excellent.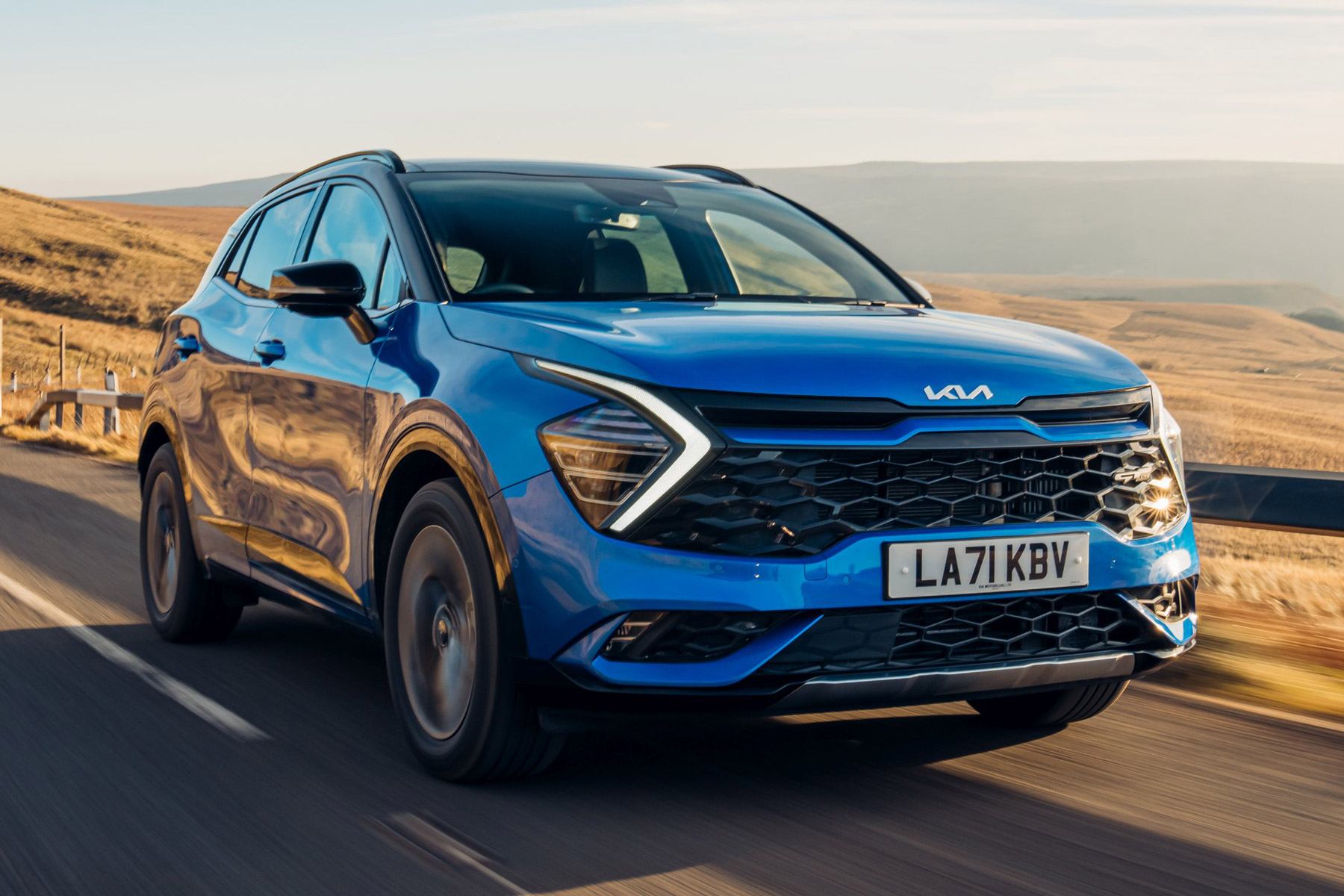 Kia Sportage Hybrid
Kia has offered the hybrid Niro for years, but is currently in the process of readying a replacement to launch this summer. In the meantime, it can at last offer a hybrid version of the Sportage. A very distinctive and modern-looking car, the new model aims to build on the fine reputation of the previous family SUV. The hybrid combines the 1.6-litre turbo petrol engine from the core Sportage with a small battery and hybrid drive system. It saves fuel in everyday driving without the extra hassle that comes with a plug-in hybrid. Because the battery pack is smaller, it's able to offer a larger boot than the new Sportage PHEV.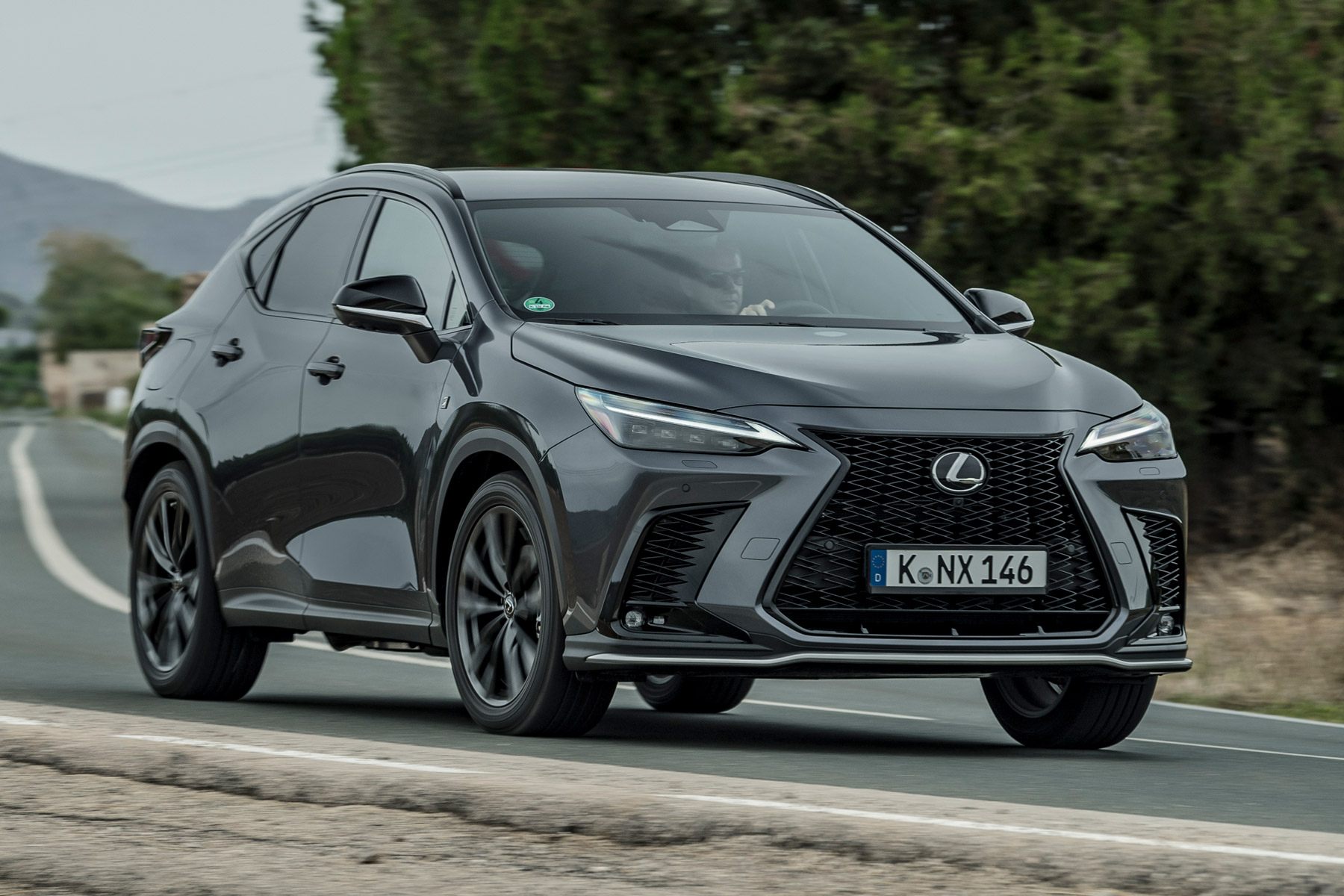 Lexus NX 350h
The new Lexus NX is a very luxurious, high-quality compact SUV that is offered in 350h hybrid and 450h+ plug-in hybrid guises. The 350h hybrid is more than £5,000 cheaper, and should still save fuel and cut CO2 emissions in everyday driving thanks to advanced hybrid tech. The rest of the new NX is also a treat; the cabin is comfortable and features one of the most impressive infotainment systems on the market, while Lexus refinement and comfort are second to none. The previous NX hybrid was well-liked by owners and we expect more of the same here.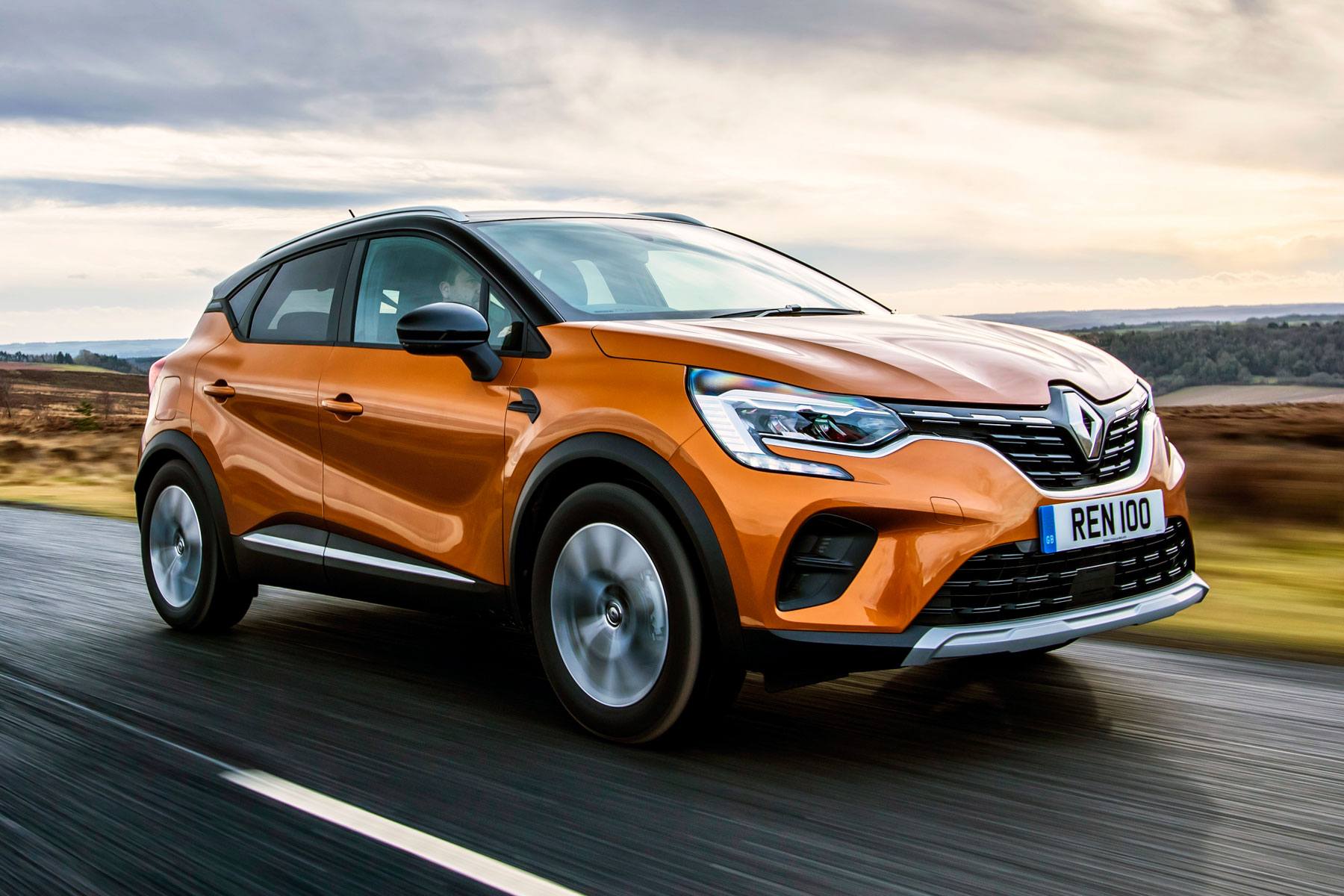 Renault Captur
The Renault Captur E-Tech hybrid uses the same technology as the Clio E-Tech, but in a slightly larger crossover SUV package. If anything, the extra punch of hybrid power is even more useful in this heavier machine, while its ability to run regularly with the engine off should make a positive difference to monthly fuel bills. One of Europe's most popular small SUVs, the Captur is commodious and cleverly designed inside, viceless to drive and offers some neat options when it comes to configurability. If you want even greater efficiency, Renault now offers a plug-in hybrid Captur as well.
Hyundai Ioniq Hybrid
The Hyundai Ioniq line-up is an all-electrified range of cars: choose from hybrid, plug-in hybrid or pure electric. The hybrid range is the most affordable and comprehensive, with sensibly-pitched prices helping new-car buyers get behind the wheel. The engine produces 141hp, there's a 42hp electric motor, and a self-charging 1.56kWh battery enables frequent electric-only running when conditions allow. If you're coasting downhill, for example, you'll find the engine shuts down. A slippery, aero-tuned shape means the Ioniq Hybrid is economical on the motorway, while Hyundai's five-year, unlimited-mileage warranty adds plenty of reassurance.
What is a self-charging hybrid?
The term 'self-charging hybrid' is controversial among electric car evangelists, but the principle behind it is that hybrid drivers don't need to plug in their car to charge it up. Such vehicles are therefore perfect for those who don't have off-street parking or the ability to install a home or work charger (people living in flats or terraced city streets, for example).
Do you have to plug in a hybrid car?
As their name suggests, the only hybrids you need to plug in are plug-in hybrids. They have larger batteries for longer-range electric motoring, and these can't be fully replenished by recuperated braking energy alone. A conventional hybrid, however, does not ever need to be plugged in, so you can drive it exactly like a normal automatic car.
Is a hybrid car an electric car?
While a hybrid can run for short distances in EV mode, it is not an electric car. Rather, it is an 'electrified' car, with enough battery power to drive along without the petrol engine starting up. However, range in EV mode is limited, and usually confined to lower speeds and gentle acceleration. Go faster and the petrol engine invariably kicks in.
Ask HJ
Is it cheaper to run a hybrid SUV than a petrol SUV?
What extra costs are there in buying and running a hybrid instead of a petrol SUV?
The main cost will be in the purchase price - most hybrids are more expensive to buy than equivalent petrol models. Once you've bought it, though, it should cost less to run. A hybrid will use less fuel and servicing costs should be the same.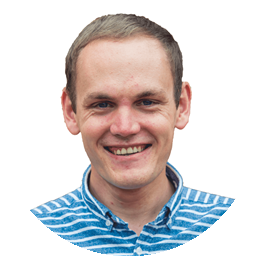 More Questions
More hybrid car guides
More expert car guides