Best used hybrid cars 2023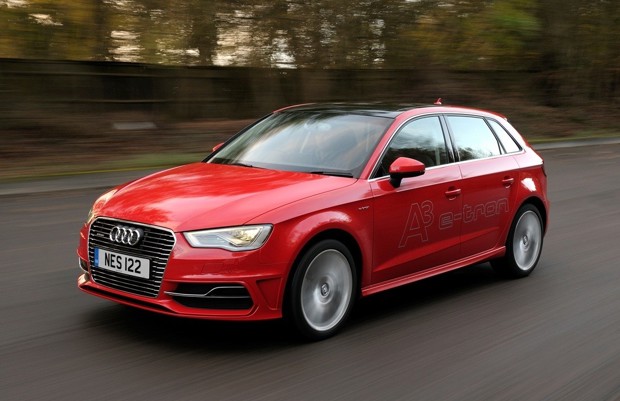 A used hybrid car could be just the ticket if you're not ready to embrace the electric revolution, but you're after something with the fuel economy of a diesel. Indeed, a petrol/electric hybrid makes more sense than a diesel car if you spend most of your time in the city or doing short journeys.
That's because a petrol engine is better suited to stop-start traffic, with the electric motor kicking in whenever the situation allows. Today's hybrid cars are significantly smoother than an old diesel, not to mention cheaper to tax.
You can choose a 'self-charging' hybrid or a plug-in hybrid. The former is better if you don't want the hassle of plugging in to recharge the battery, but the latter is ideal if you're after enough electric range to complete a typical daily commute. You just have to remember to plug it in overnight.
Here, we've listed some of the best used hybrid cars, including both hybrid and plug-in hybrid options. Our list includes everything from a small hatchback to a family SUV.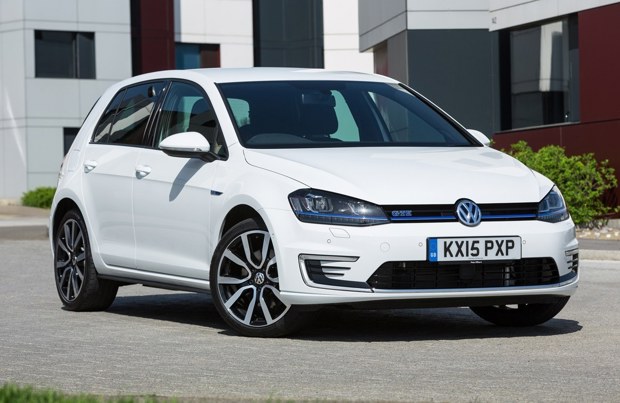 Volkswagen Golf GTE
The original Volkswagen Golf GTE was launched in 2015 as a plug-in hybrid alternative to the iconic Golf GTI hot hatchback. The 'E' stands for 'electric' and the car has a pure electric driving range of 31 miles. Impressively, it's also capable of driving at 70mph as a pure EV, so long as there's charge in the batteries. When they run flat, a 1.4-litre turbocharged petrol engine takes over (and delivers 0-62mph in 7.6 seconds). The battery can be charged in less than four hours, even from a domestic plug socket. Only available in practical five-door guise, we love the GTE's sporty styling features and blue-themed plaid seats inside. A touchscreen infotainment system is standard, while LED running lights and 18-inch alloys add some visual pizzazz.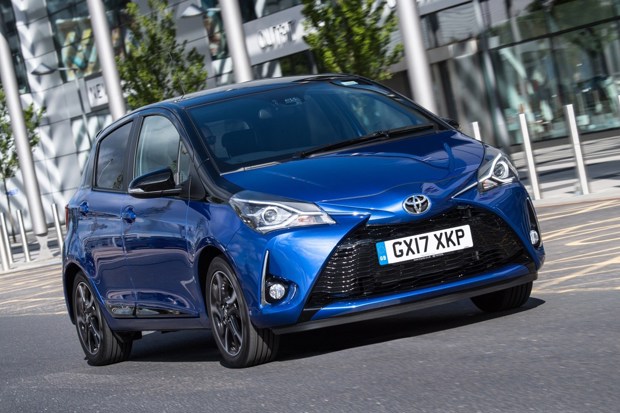 Toyota Yaris Hybrid
The Toyota Yaris is a very popular car in the UK, particularly in fully automatic Yaris Hybrid guise. This means there are healthy numbers of used models for sale, with prices becoming better value all the time. It was originally launched in 2012, but 2014-on cars are the ones to go for. They benefit from a far-reaching facelift that improves interior quality and driving dynamics. Spot them by their distinctive cross-shape grille. As for the hybrid drive system, an ultra-efficient 1.5-litre petrol engine and electric motor produce CO2 emissions from just 75g/km, plus official fuel economy of more than 85mpg (albeit as measured by the less strict NEDC test cycle used previously).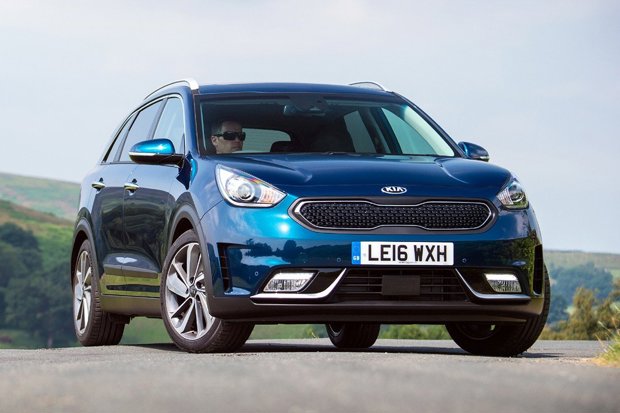 Kia Niro
Kia launched the Niro Hybrid in 2016 as an alternative to the ubiquitous Toyota Prius. Unlike the familiar Toyota, Kia chose a more distinctive SUV-style body, with a raised seating position and plenty of space front and rear. The Niro comes in two guises, with the regular 'self-charging' hybrid being the most popular. This averages nearly 75mpg in official tests and emits 88g/km of CO2. The plug-in hybrid version has bigger batteries that give a driving range of up to 36 miles, plus even better fuel economy and lower emissions. All Niros have a well-built interior and a commodious 421-litre boot – and many still benefit from the remainder of Kia's seven-year warranty, too.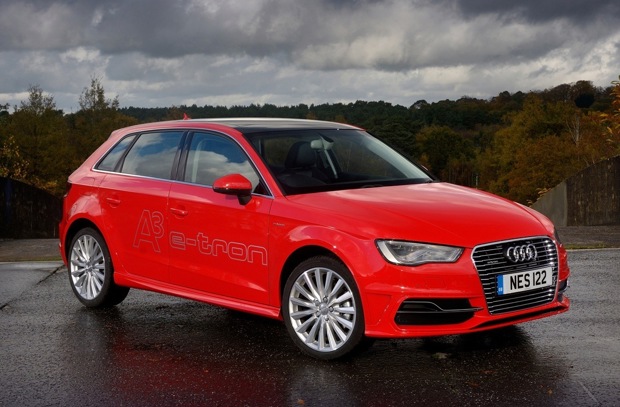 Audi A3 e-tron
The stylish Audi A3 e-tron was launched back in 2014, as the firm's first mainstream plug-in hybrid. It can travel up to 31 miles under pure electric power, with a 1.4-litre turbo petrol engine then taking over and offering a total range of almost 600 miles (along with 37g/km CO2 and 176.6mpg fuel economy). Total power of 204PS means it has a decent turn of speed, too. Upmarket to look at and extremely well built inside, the Volkswagen Golf-based A3 e-tron has a decent amount of space for passengers. However, the presence of the batteries beneath the boot floor does mean luggage capacity drops to 280 litres. That compares to 380 litres for a regular A3.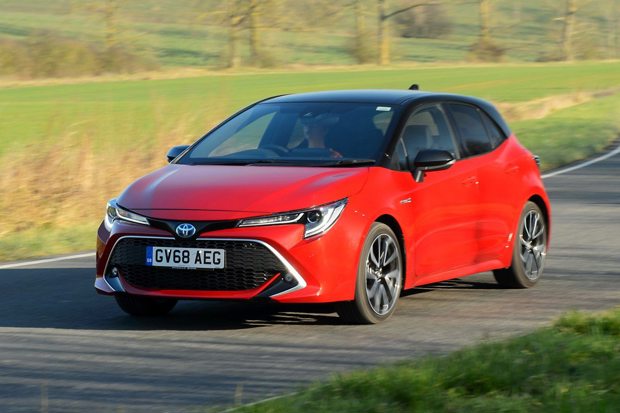 Toyota Corolla
Such is Toyota's illustrious history with 'self-charging' hybrids, there are several other models that could legitimately be on this list (it's no coincidence that the smaller Yaris is further up). The Corolla is one of the latest, using a tried-and-tested combination of a 1.8-litre petrol engine with electric motor and battery (a 2.0-litre version is also available, but is more expensive) and should easily give you more than 60mpg. While no car is bulletproof, Toyotas are particularly noted for their reliability, and the Corolla is a comfortable car to drive or ride in, too. You could also check out its predecessor, the Auris – another capable, reliable Toyota hybrid.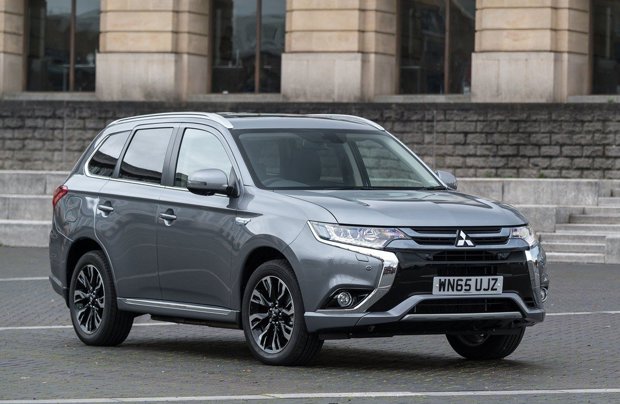 Mitsubishi Outlander PHEV
The Mitsubishi Outlander PHEV was the world's first plug-in hybrid SUV when launched in 2013. Official fuel economy of 166mpg sounded incredible, but did require fully-charged batteries to achieve – these give a pure electric range of around 25 miles. The Outlander PHEV's sheer popularity encouraged Mitsubishi to launch ever-higher trim levels, with top-spec models offering a very luxurious amount of standard kit. Facelifted 2015-on cars are the ones to go for, though, as they look more distinctive and have a better quality interior. They also drive more smoothly and have improved overall refinement.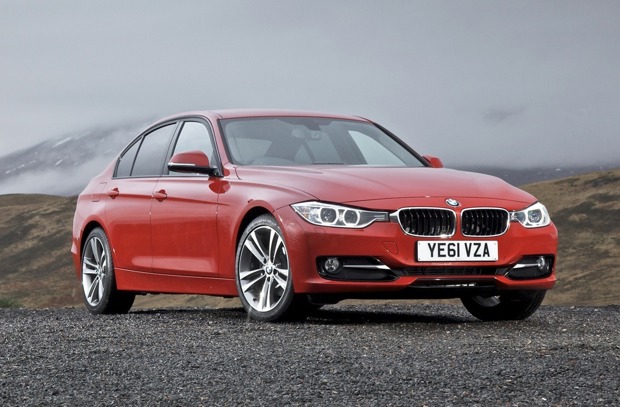 BMW 330e
BMW launched the previous-generation 330e plug-in hybrid in 2016. Its electric motor and 2.0-litre turbocharged engine combine to deliver a 0-62mph time of just 6.1 seconds. A 7.6kWh plug-in battery means a 25-mile pure electric driving range, while CO2 emissions are as low as 44g/km. You can spot the 330e by its 'eDrive' badges on the C-pillars, and the charging flap in the passenger-side front wing. Note: don't mistake it for the earlier ActiveHybrid 3. This used a 3.0-litre petrol engine and small electric motor for sporty performance, but CO2 emissions of 139g/km are actually worse than a comparable non-hybrid diesel.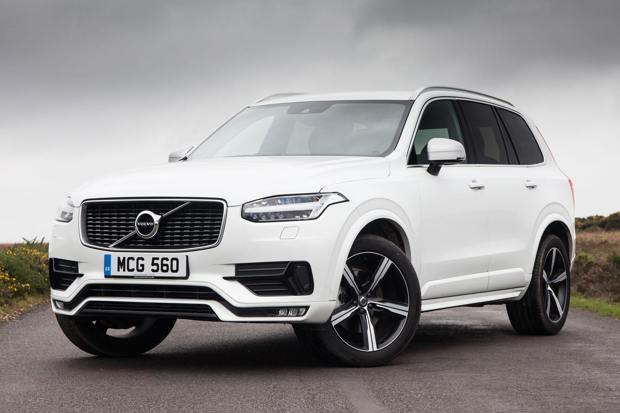 Volvo XC90 T8
The Volvo XC90 T8 'twin engine' plug-in hybrid offers a remarkable blend of performance and economy for such a large and luxurious seven-seat SUV. It produces a combined 455PS for 0-62mph in 5.6 seconds, but also emits just 49g/km CO2 and has a pure electric driving range of 26 miles (or 42 miles in later models). It can tow up to 2.4 tonnes as well: a real rarity for plug-in hybrids. The XC90's timeless, understated looks continue to appeal, and its fantastic interior is a lovely place to spend time – filled with Scandi-cool design and three rows of extremely comfortable seats. An excellent all-rounder.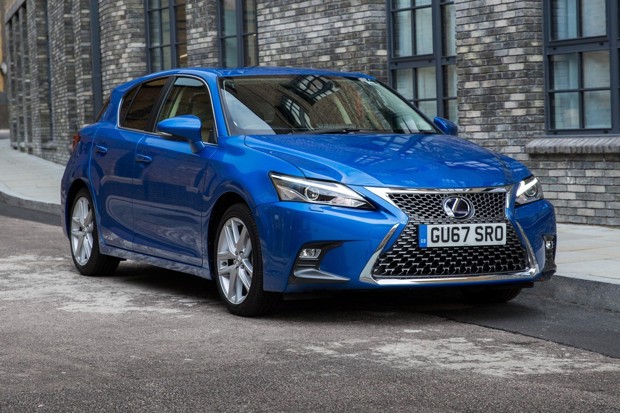 Lexus CT 200h
Lexus' history with hybrid technology goes back years, as it uses systems developed by parent company Toyota. The CT 200h, introduced in 2011, uses the same 1.8-litre petrol-electric hybrid system as the Toyota Auris hybrid. At launch, it boasted CO2 emissions of 94g/km, later reduced to 82g/km following a 2014 facelift. Average fuel economy is as high as 78.5mpg. The CT 200h can even be locked into pure electric mode, where it can drive for nearly three miles, so long as speeds are kept below 28mph. The compact Lexus hatchback also has a very well-finished interior and a generous level of standard equipment.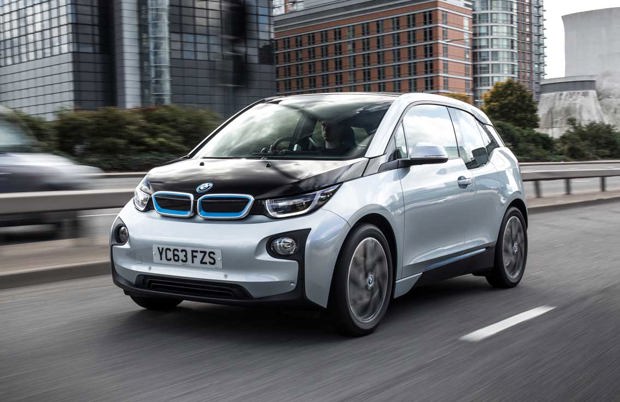 BMW i3 Range Extender
Launched in 2013, the BMW i3 is most well-known as a pure electric model, but for years BMW also offered a range-extender version, often called the 'REX'. This has a tiny 0.6-litre motorcycle engine hidden beneath the rear floor, providing power for when the batteries run flat and duly 'extending the range'. Early cars had a battery electric range of around 150 miles before the petrol engine kicked in. This improved to around 180 miles after the summer 2016 facelift. The cute, compact BMW i3 is made for the city, with a high seating position, agile handling and great traction from its rear-wheel-drive chassis. The range extender hybrid simply removes the hassle of having to find charge points, particularly for higher-mileage drivers.
Are used hybrids worth it?
Used hybrids can cost a bit more than a comparable petrol or diesel car. However, the savings in fuel costs very often make the extra upfront expense worth it, while lower CO2 emissions mean they cost less to tax. If you choose a used plug-in hybrid, you can make significant savings on fuel, given how much cheaper electricity is than petrol or diesel. if your typical daily mileage is low enough for the car to be driven solely on battery power, this could mean serious savings
Are used hybrid cars expensive to maintain?
Both hybrid and plug-in hybrid technologies are very well proven by now. Toyota has sold millions of cars with its Hybrid Synergy Drive system, including the ever-popular Prius. Even after many years, they continue to give reliable, wallet-friendly service. They don't require particularly expensive maintenance and the batteries of even the earliest hybrid cars are proving to be robust and dependable.
What is the most reliable used hybrid car?
The most reliable used hybrid cars generally come from companies with an already proven reputation. These include Japanese brands such as Toyota, Honda and Mitsubishi, and Korean brands Hyundai and Kia. However, even if you choose an alternative marque, it is unlikely a hybrid will prove any less reliable than a regular combustion car. Indeed, so trusted is the technology, they may prove a better bet in the long-term. Buy on condition and service history, rather than mileage, and take your time – there are plenty of used hybrid cars to choose from.
Ask HJ
What's the best used hybrid for under £10k?
What's the best used hybrid for under £10k?
You'll probably be after a Toyota of some description - it depends how much space you need. The Yaris hybrid will be the cheapest to run (and £10,000 gets you a good secondhand one), although doesn't have the practicality of the Prius or Auris Hybrid. All ought to prove to be very reliable cars - there's a reason taxi drivers love a Prius.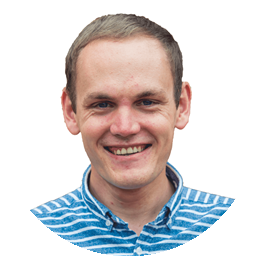 More Questions
More hybrid car guides
More expert car guides