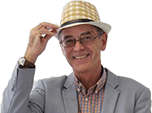 Mitsubishi Outlander PHEV (2014–)
Last updated 10 February 2019
Cheap to run if you can charge at home and don't do many miles. London Congestion Charge exempt. Masses of space. Significantly improved for 2019
Very heavy. Real mpg user average 62.6 mpg. Uncultured cabin and driving experience. Loses sixth and seventh seats of diesel Outlander.
Updated 10 February 2019
Report that a 2016 Mitsubishi Outlander PHEV has successfully towed a 1,500kg MTPLN caravan. Apparently both major caravan clubs allow charging from external 13amp socket on caravan. You must retain...
Introduction
When it launched in 2013, the Mitsubishi Outlander PHEV held the honour of being the world's only plug-in hybrid SUV. It was also the first plug-in vehicle that could genuinely fit in with day-to-day life... the boot was big enough for families to go on holiday and, being a plug-in hybrid, you could just fill it up with petrol rather than stopping to charge it up with electricity all of the time.
There was a long list of perks, too: free VED tax, a £5,000 Government electric car grant, London congestion charge exemption and very low company car tax. Combine that with incredible economy figures (166mpg and 41g/km CO2) and no wonder electric car charging companies struggled to keep up with the sudden demand from Outlander PHEV drivers.
Those advantages have diminished over time. While first year VED remains free, you'll pay £130 in subsequent years. The plug-in car grant has been reduced to £2,500 and company car drivers will now pay more in tax.
Mitsubishi's made various upgrades over the years in an attempt to keep the Outlander PHEV looking fresh, with the current model boasting a higher quality cabin than the original, improved performance and better ride quality.
Journey carefully for fewer than 20-25 miles per day, and always keep your PHEV plugged in at home, and in theory you'll never delve into your fuel tank. But once you begin to task the four-cylinder petrol engine with work things go downhill rapidly – unless you're literally going down a hill. You can expect 30-40mpg from the PHEV if the battery is flat, because the engine is not only moving this two-tonne car about, but charging the massive battery too.
And it does so in noisy fashion generally, although conversely when running on electric power alone the PHEV is a model of quiet comfort and refinement – and surprisingly good at going around corners, too.
Despite the cabin improvements brought about with the facelift, the interior of the Outlander is hardly inspiring. It's well put together and feels durable, but the design is bland, the switchgear incoherent, and the infotainment system old-school. The driving position conspires to perch you too high in the car, while some practicality is lost compared to the diesel Outlander because the rearmost seats (six and seven) make way for an electric motor and the boot is smaller.

Ultimately, Mitsubishi has found a very useful niche with the Outlander PHEV by offering this much space in such tax-friendly fashion, which could well be enough for plenty of company car buyers – those with company fuel cards, especially. However, those advantages are declining and the Outlander lacks charm and flair, and remains very much a purchase for the head rather than the heart.
Mitsubishi Outlander PHEV 2014 Road Test
Long Term Mitsubishi Outlander PHEV Long Term Test
Mitsubishi Outlander PHEV 2019 Road Test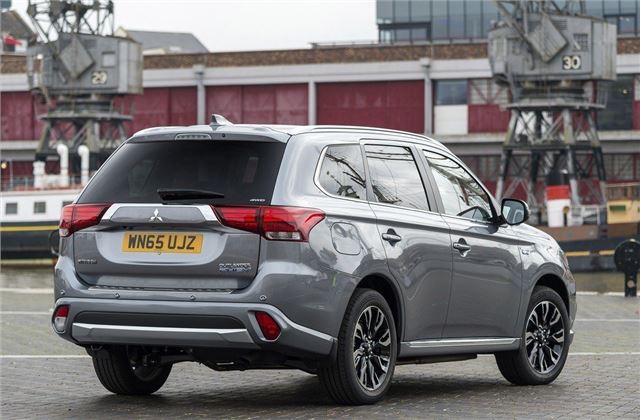 Owners' reviews
Go in eyes-wide-open and it's a winner!
Go in eyes-wide-open and it's a winner!
Great if you can use it for lots of local trips
Great if you only do short trips
Love it except for paintwork...
List Price from
£11,320
Buy new from

£9,103

Contract hire from

£138.18

per month