Best plug-in hybrid cars 2022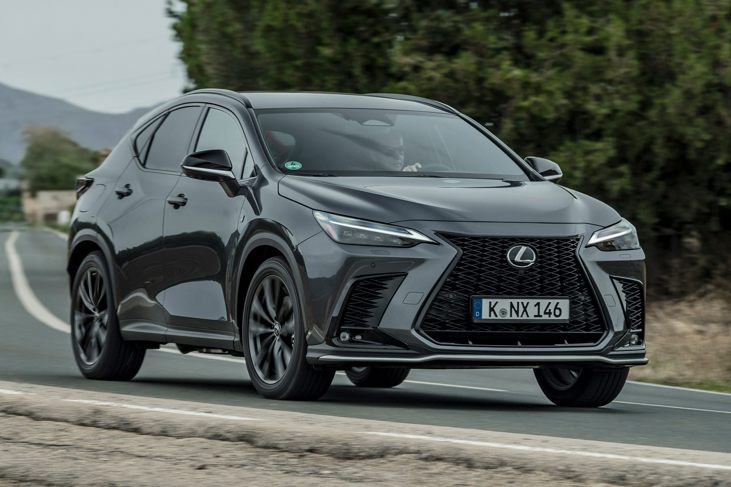 For many new-car buyers, plug-in hybrid cars, also known as PHEVs, offer the best of both worlds. They provide a sufficient electric range to easily cover an average day's driving in pure EV mode.
But they also have fuel-efficient petrol engines to supplement this – and deliver hundreds of miles of range when needed, without having to stop and recharge.
Plug-in hybrids are also ideal for those who want to switch to an EV, but aren't sure whether it works for them. They remove all the 'range anxiety' associated with electric cars, while maintaining many of the benefits.
Studies show a surprising number of people who own a plug-in hybrid subsequently pick a pure electric vehicle as their next car, which proves this theory works.
Today, there are particularly lucrative tax-saving incentives for company car buyers to switch into plug-in hybrids. Car manufacturers have responded to this with a diverse array of cars, of all shapes and sizes.
We look into this fast-expanding sector and pick out the 10 best plug-in hybrids you can buy.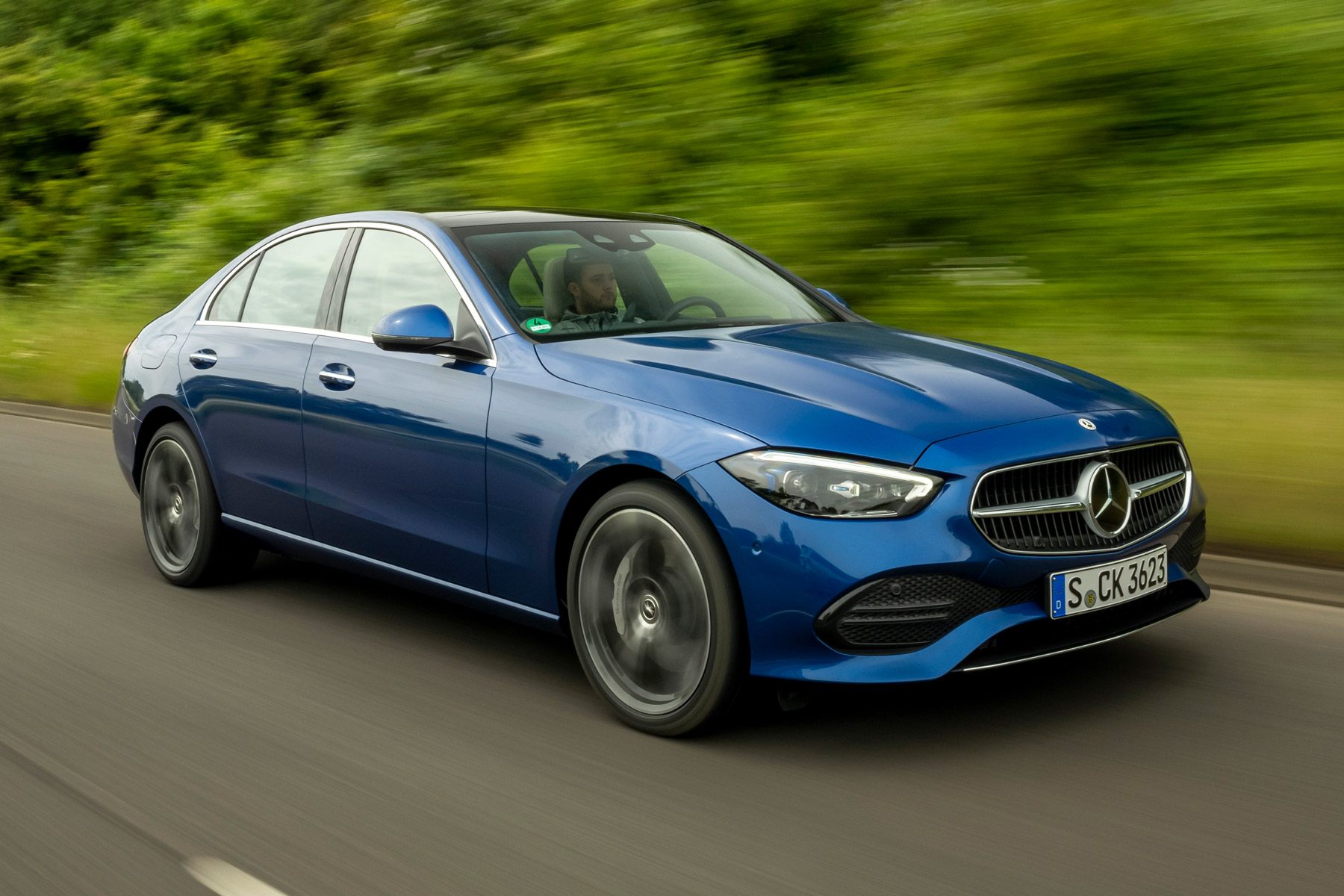 Mercedes-Benz C 300 e
The Mercedes-Benz C-Class is now available in C 300 e plug-in hybrid guise. It's easily one of the most impressive PHEVs on sale. An ample 25.4kWh battery gives an eye-opening electric range of 62 miles, which will help even high-mileage drivers cover large amounts of their travel in EV mode. It's this large battery that is behind the official 14g/km CO2 and 404mpg figures, too. The Mercedes has the ability to use 55kW rapid chargers, which fill it from flat in just 30 minutes. A 2.0-litre turbo engine is there to take over if you can't easily recharge. We also like the tech-centric interior of the latest C-Class, and its confident, refined and soothing driving manners.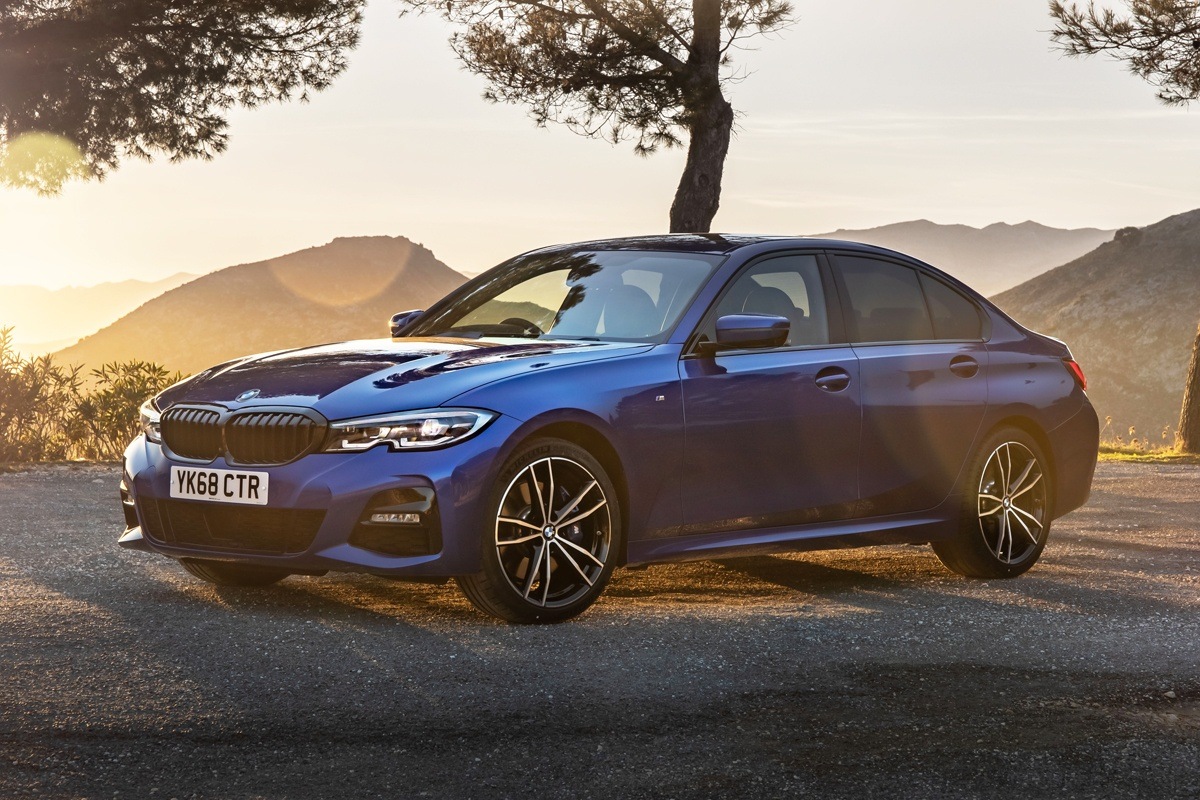 BMW 330e
The latest BMW 3 Series is a stylish car to look at, with one of the best interiors in the business. It has an abundance of desirability, particularly in plug-in hybrid 330e form. It uses a 12kWh battery to good effect, with 41 miles of electric-only running before the 2.0-litre turbo engine kicks in. It produces 184hp, while the electric motor adds 113hp. Combined, and with the kick of a novel 'XtraBoost' function, total power output is an impressive 292hp, offering up 0-62mph in just 5.9 seconds. Company car drivers will love it for the low Benefit-in-Kind rates, but also for the way it drives. Even in plug-in hybrid guise, the latest BMW 3 Series is a proper sports saloon, with exceptional handling and driver-pleasing feedback.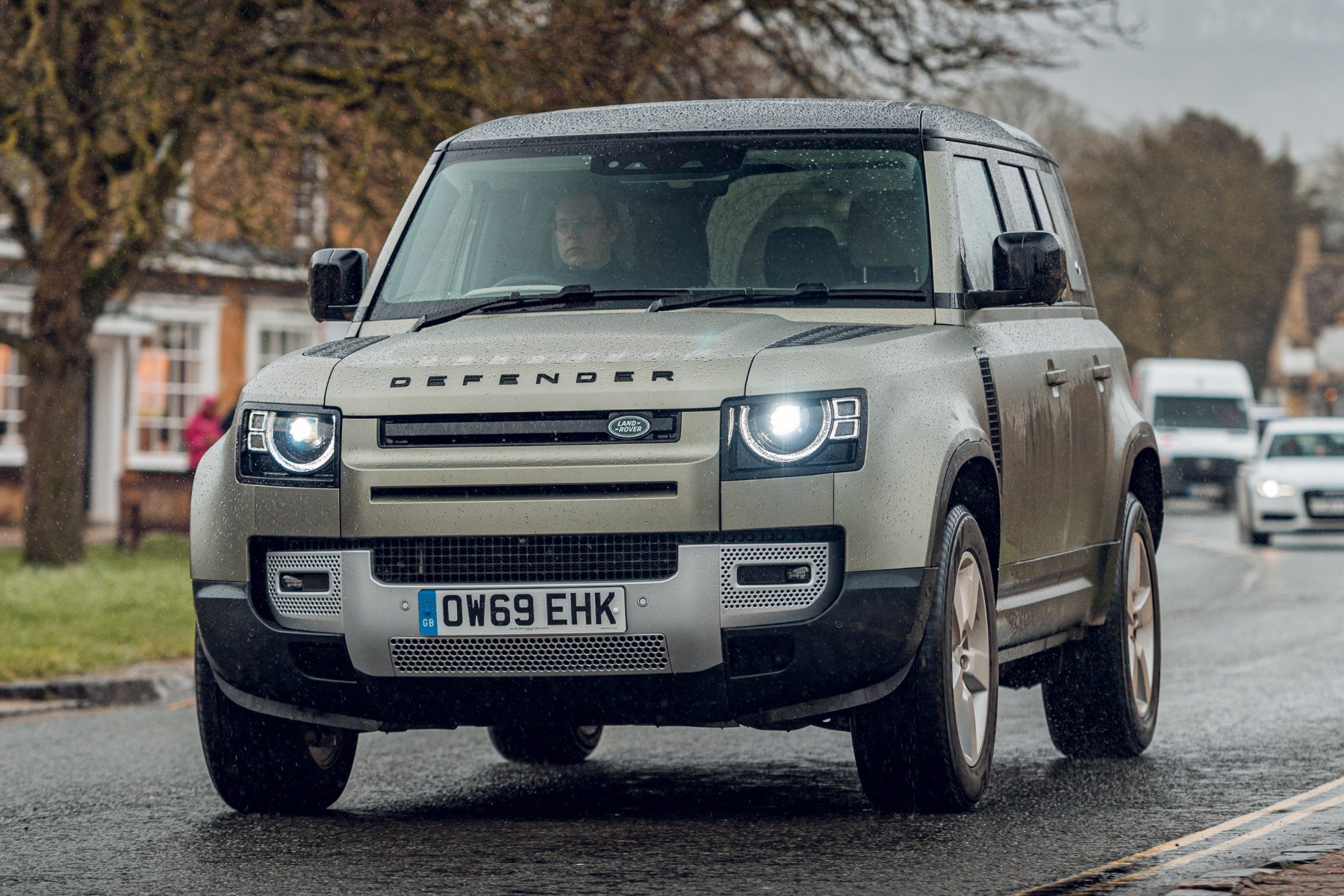 Land Rover Defender P400e PHEV
The latest Land Rover Defender is proving to be a smash-hit success. Its design is achingly desirable and the interior is similarly noteworthy. It's also super-spacious, particularly in 110 guise. What it hasn't offered up until now is particularly impressive fuel-efficiency. The Defender P400e PHEV version fixes that. Adding a powerful electric motor to the 2.0-litre turbo engine boosts total power to almost 400hp, for a 0-62mph time of 5.6 seconds – it's incredibly rapid for such a large 4x4. Yet the 19.2kWh battery provides up to 27 miles of electric range, plus official economy of 85mpg and CO2 emissions as low as 74g/km. It's even able to use 50kW rapid chargers, topping the battery up in 30 minutes. It's not hard to see why the plug-in hybrid Defender is in such high demand.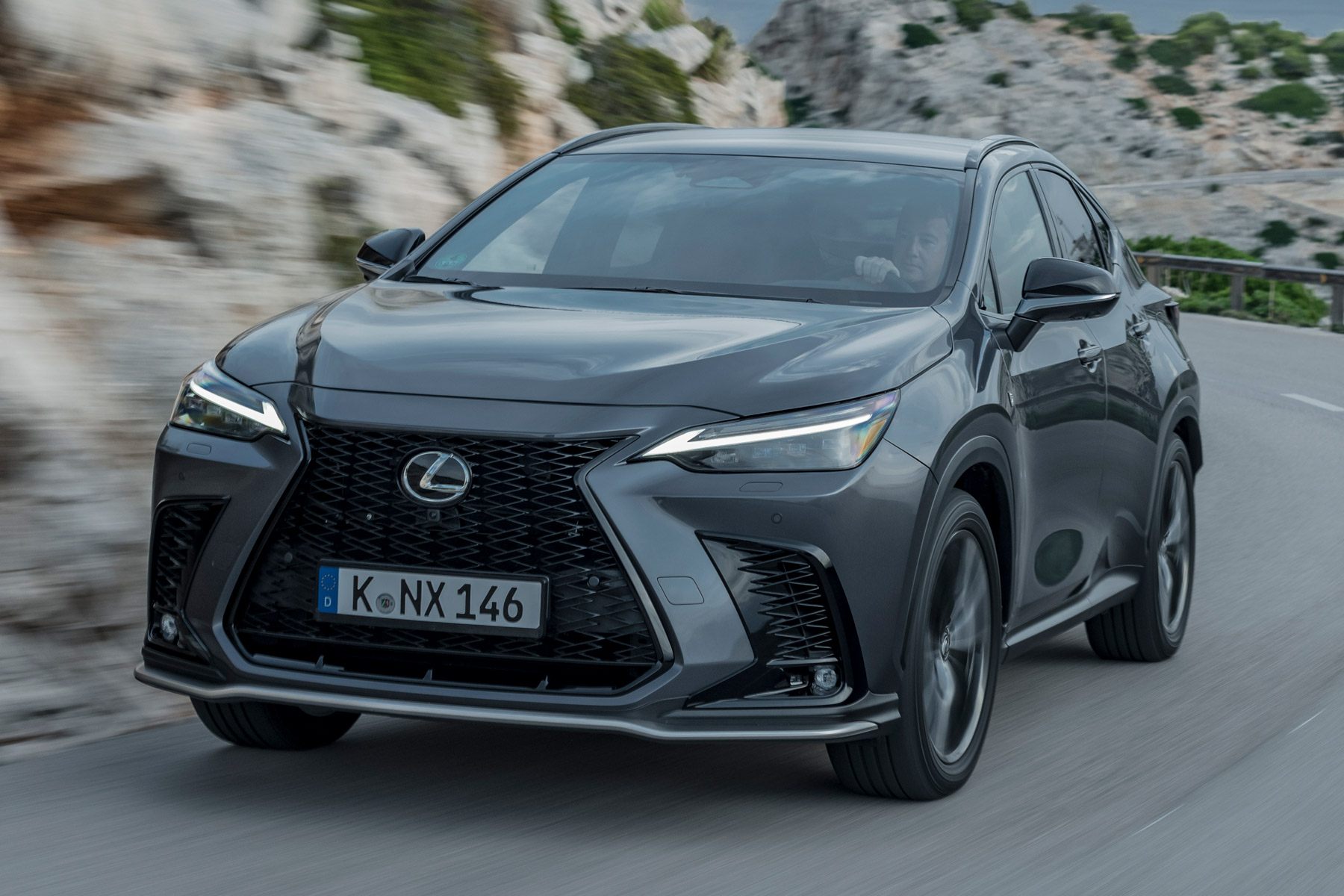 Lexus NX 450h+
The latest Lexus NX is a good-looking take on the Japanese premium theme, its appeal bolstered by a cultured cabin and vivid 14-inch touchscreen. It feels truly luxurious and certainly makes its mark alongside other mid-size SUVs. The NX 450h+ plug-in hybrid has a strong set of statistics, too: up to 47 miles of driving in pure electric mode, CO2 emissions from 20-26g/km, plus total system power of 306hp. The hybrid technology is cleverly integrated, so it doesn't eat into passenger space, or compromise the roomy 545-litre boot. Owner satisfaction surveys suggest living with a Lexus is a pleasure, which only adds to the appeal of this impressive new plug-in hybrid.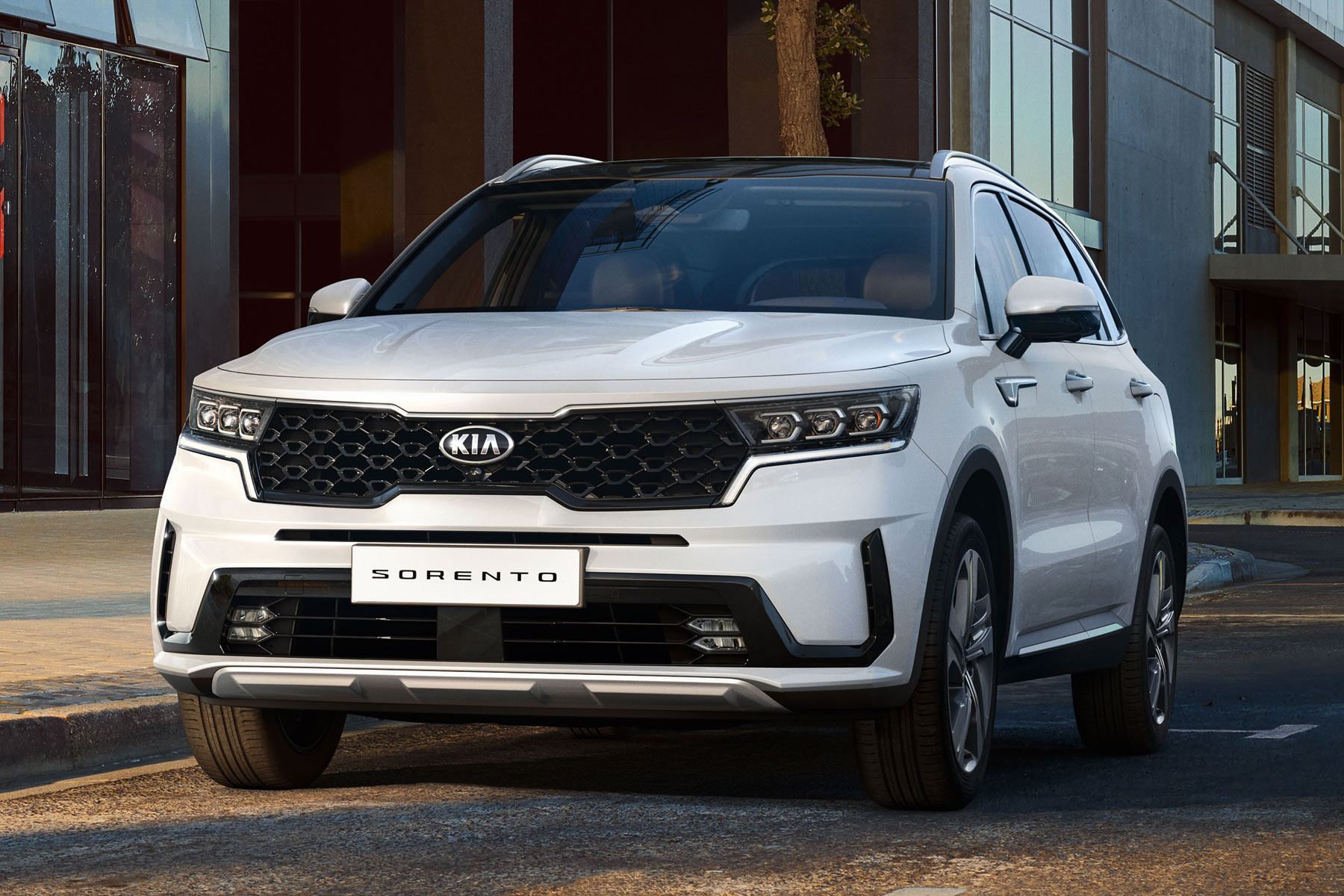 Kia Sorento PHEV
The Kia Sorento is a large family SUV, with strikingly modern styling well beyond its 'budget' price tag. Its interior is also plush and comfortable, with acres of space for up to seven people. Bolting an electric motor to the 1.6-litre turbocharged engine gives a total output of 265hp, with standard all-wheel drive for driving confidence in all weathers. The plug-in hybrid system uses a generous 13.8kWh battery, delivering up to 35 miles of pure electric range. This helps reduce CO2 emissions to just 38g/km – music to the ears of company car drivers, who will also love the sheer value offered by this able Kia PHEV's list prices.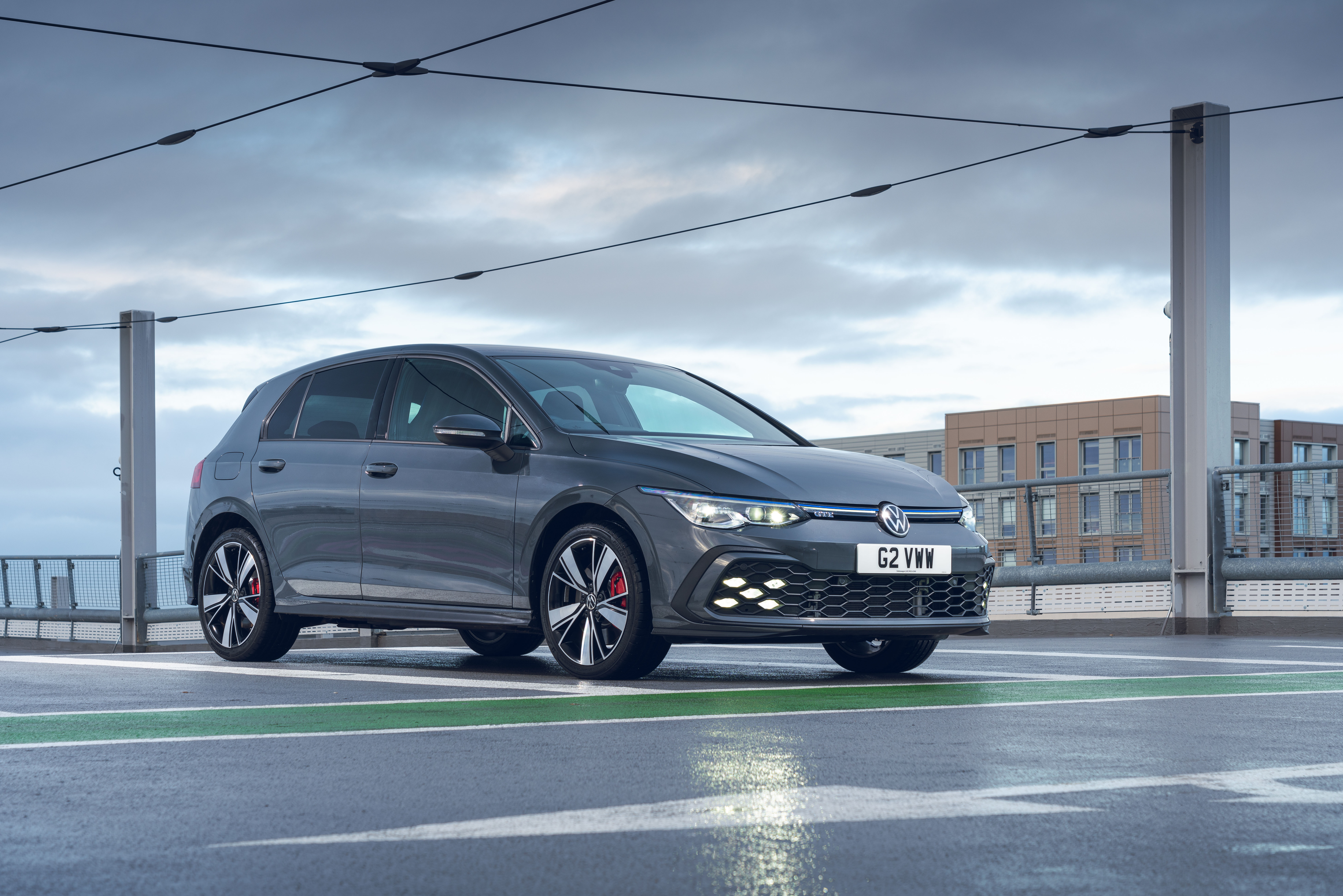 Volkswagen Golf GTE
The Volkswagen Golf GTE is the plug-in hybrid alternative to the famous Golf GTI hot hatch. Visually, it's almost identical – and with a 1.4-litre turbo engine and electric motor giving a combined 245hp, it's almost as potent: 0-62mph takes a speedy 6.7 seconds. It manages up to 38 miles in pure electric mode, and the battery can be recharged from a wallbox in less than four hours. The Golf remains a family-friendly choice, with a practical and roomy cabin, although the plug-in hybrid batteries do reduce boot space from 380 litres to 273 litres. Enthusiastic motorists keen for one of the most fun-to-drive plug-in hybrids will consider that a compromise worth making.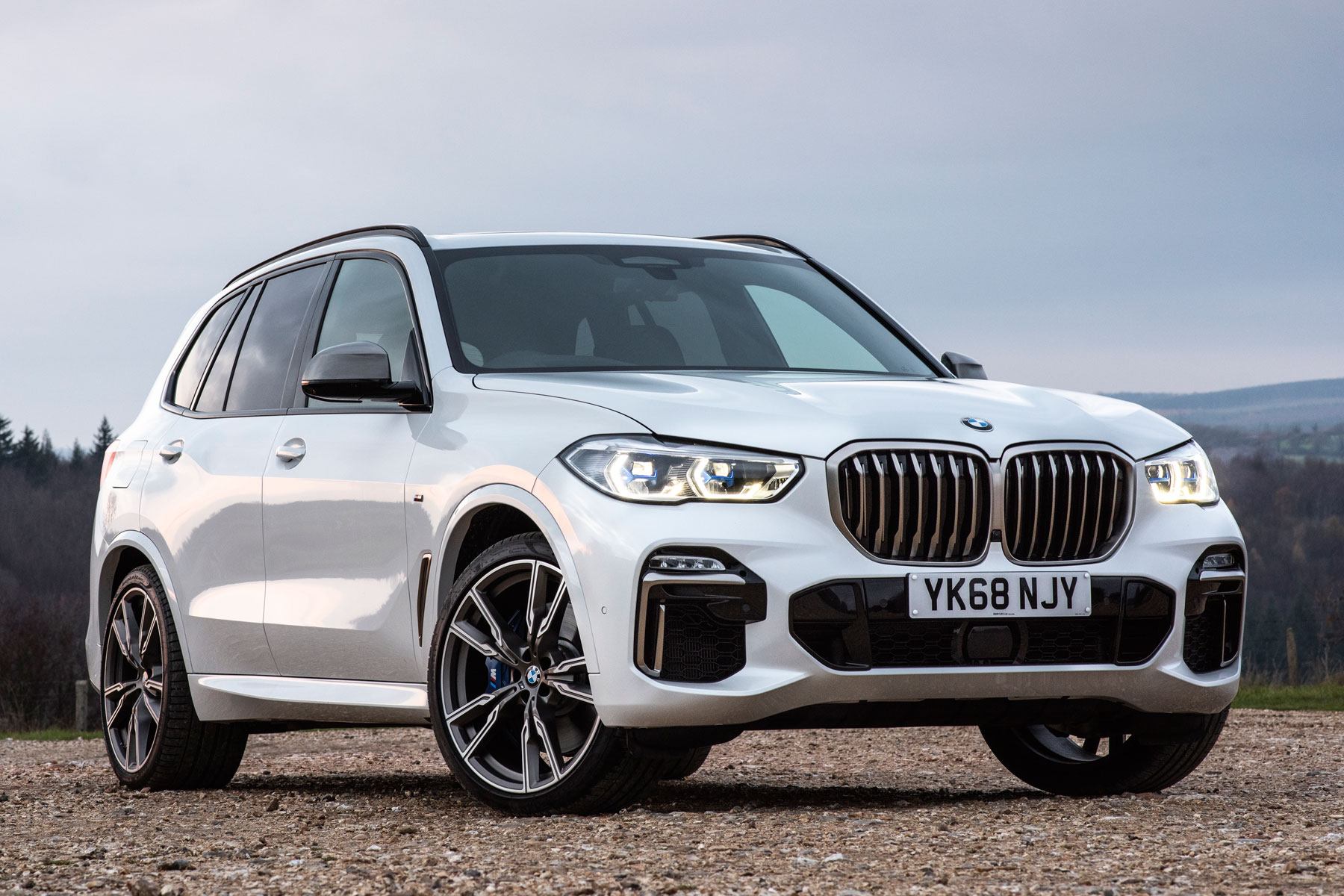 BMW X5 xDrive45e
The BMW X5 xDrive45e is a large plug-in hybrid SUV with an impressive set of stats. Equipped with a six-cylinder petrol engine and an electric motor, total power output is a hefty 394hp. A large battery also gives a 54-mile pure electric range and fuel economy of up to 235mpg. CO2 emissions from 27-32g/km bring significant tax savings, while the big BMW's powerful appearance and high-quality cabin ensure plenty of subjective appeal. All-wheel-drive will prove a boon in winter, and BMW-honed handling makes the X5 particularly fun to drive.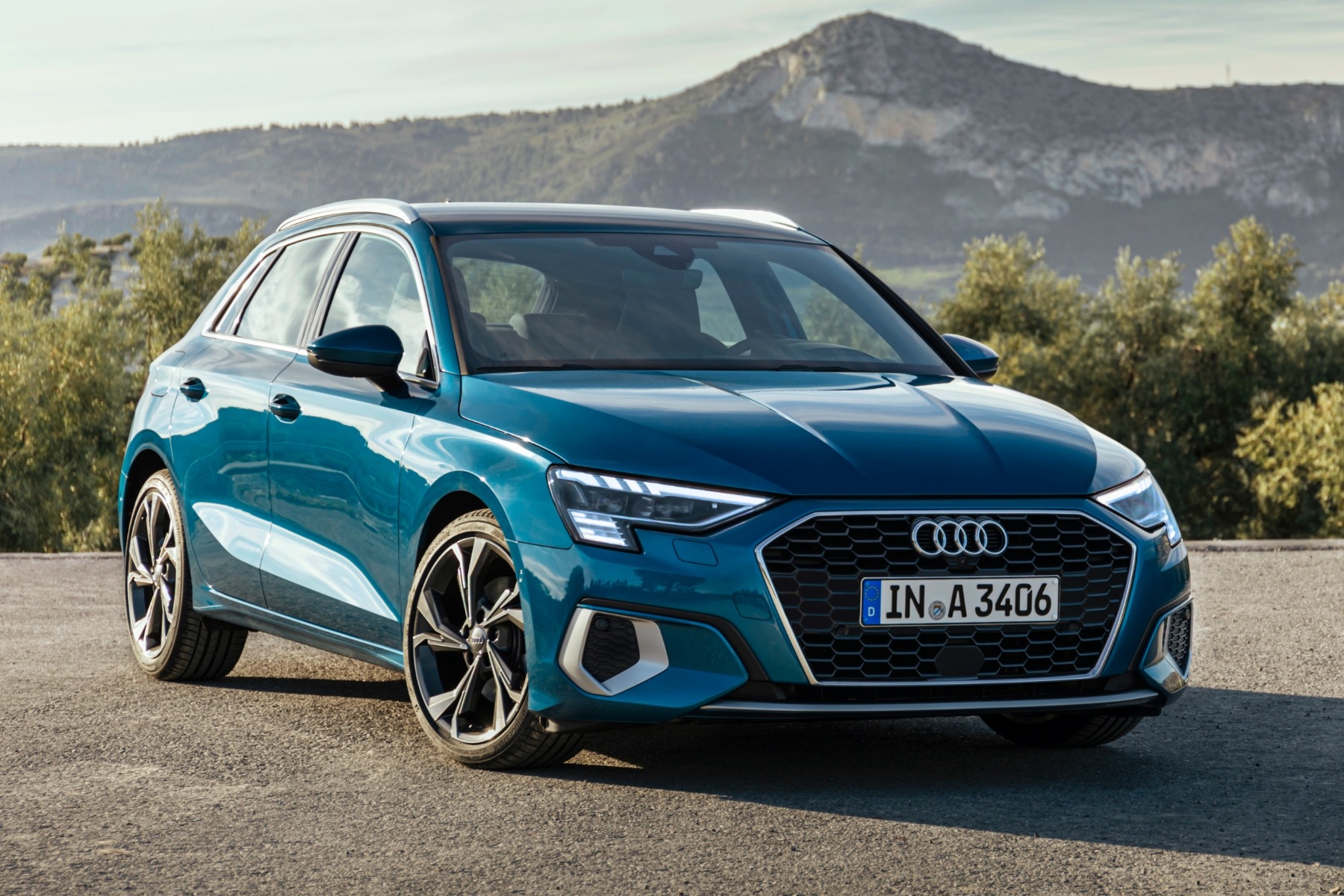 Audi A3 40 TFSI e
The compact A3 40 TFSI e is currently Audi's smallest plug-in hybrid car. With squat, muscular styling inspired by the original Audi Quattro, it's a smart-looking machine, while the interior is high-tech, even if some of the famed Audi quality has been lost in this generation of A3. Buyers can pick from several trim levels: entry-level Sport, good-looking S-line or well-equipped Vorsprung. The 204hp A3 offers a swift 0-62mph time of 7.6 seconds, and 0-37mph is possible in 5.2 seconds in EV mode. Overall electric range is 40 miles, although this does drop to 37 miles in Vorsprung guise due to its larger, more stylish alloy wheels.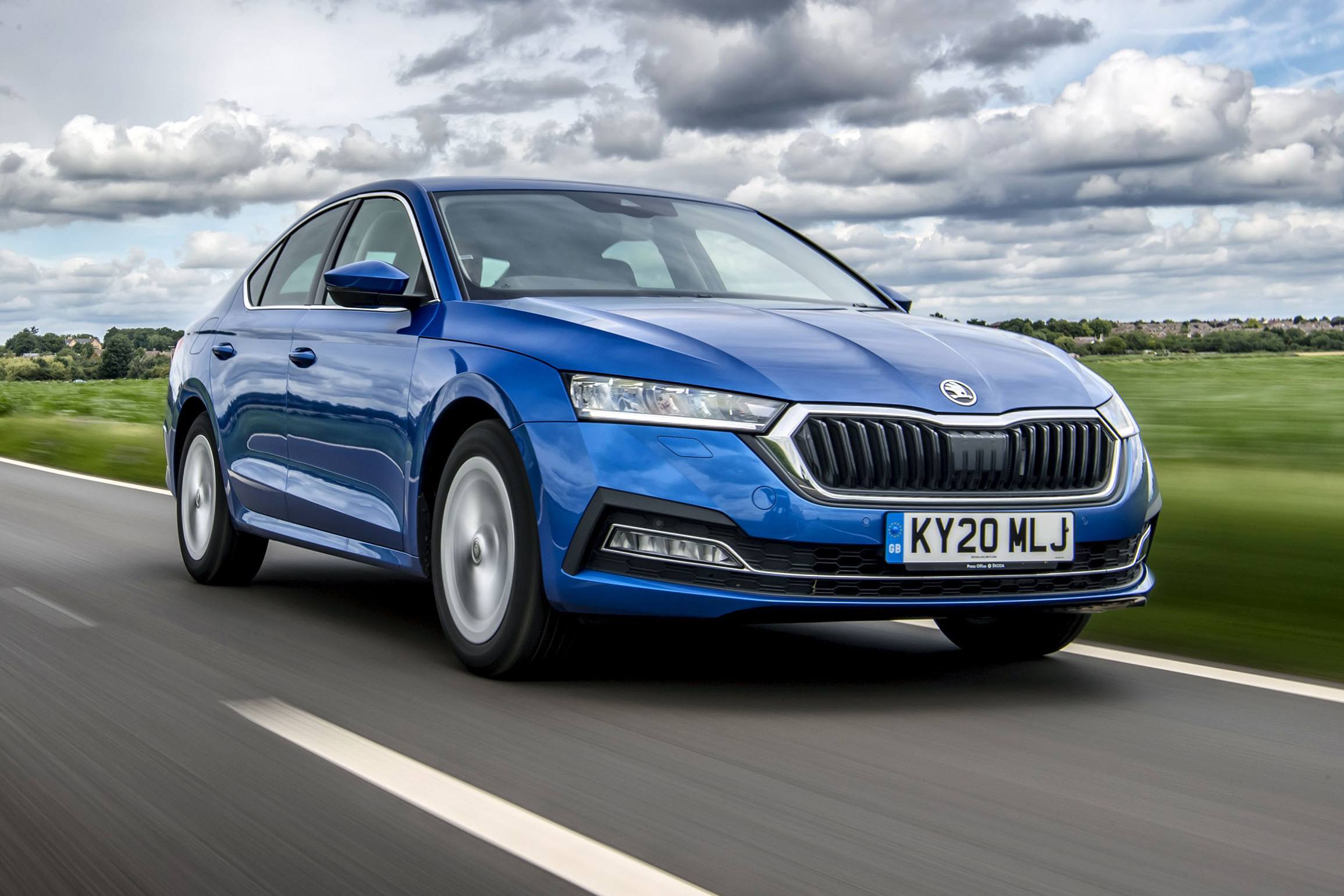 Skoda Octavia iV
The Skoda Octavia iV plug-in hybrid combines a 1.4-litre TSI petrol engine with a 113hp electric motor and a 13kWh battery. Total power output is 204hp, and Skoda says it will run for up to 44 miles in pure electric mode before needing to be recharged. CO2 emissions of 30g/km are extremely tax-friendly, too. The Octavia's famed practicality is hardly impacted, with its commodious cabin remaining spacious for passengers and luggage. If you want more oomph, Skoda offers a plug-in version of its vRS hot hatchback, called the vRS iV. This produces 245hp, but still has a pure electric range of more than 30 miles.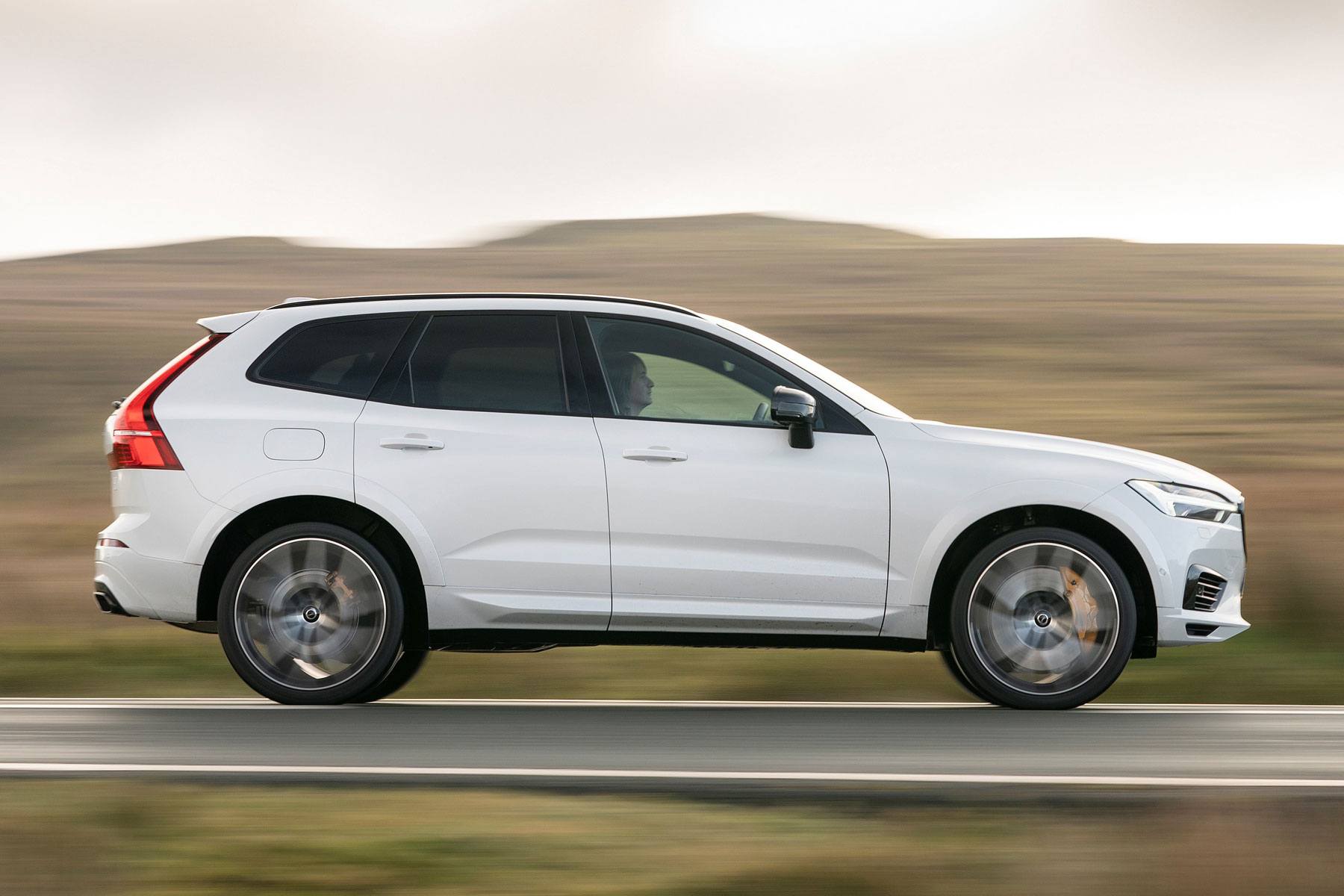 Volvo XC60 Recharge
Volvo revised the XC60 Recharge plug-in hybrid in 2022, boosting battery power and pure electric range. It can now do 32 miles in between charges, while offering an official 113mpg in mixed-mileage use. The 11.6kWh battery can be charged from flat in around three hours. If you're less concerned about total range, performance is swift, with acceleration to 62mph in less than 6.0 seconds. We also like the updated XC60's infotainment, which is now based on an ultra-flexible Google system. The only thing it lacks is Apple CarPlay connectivity, but Volvo says this is coming later in 2022.
What is the difference between a hybrid and a plug-in hybrid?
There is more than one type of hybrid. A regular or 'self-charging' hybrid has a limited electric range due to the smaller size of its batteries, which are recharged during braking. A plug-in hybrid has a far larger battery, often 10 times the size of a regular hybrid, to give a longer range for pure electric driving. However, as the name suggests, you have to plug it in when the battery goes flat, or you will effectively be driving a (heavier) pure petrol car.
Is a PHEV better than a hybrid?
If you are able to recharge at home every night, a plug-in hybrid is a great stepping stone to a pure electric car. If your daily driving can usually be completed in EV mode, it may demonstrate that an electric car works for you. Alternatively, it could just be a good weekday EV, with the petrol engine supporting longer weekend drives. A regular hybrid car doesn't have this flexibility – although it does offer the advantage of never needing to be plugged in.
Which plug-in hybrid has the best range?
The Mercedes-Benz C 300 e currently leads the rankings for plug-in hybrids with the best range. A particularly large battery means it can travel for more than 60 miles between charges: almost as good as some older electric cars. The BMW X5 also impresses, with 54 miles on a fully charged set of batteries, while nearly 50 miles from the Lexus NX 450h is also a strong figure.
Ask HJ
Is it possible to convert a hybrid into a PHEV?
In a recent reply to a question you recommended a Lexus NX200 Hybrid as a good reliable car but I think I noticed that this is not a plug in hybrid. I was wondering if it is possible/economic to convert a non-plug in to a plug in? I am thinking along these lines as I drive across Europe to Sweden each spring and return each autumn and the ability to charge from the mains would be a significant advantage.
No - it wouldn't be an economical optional. You'd be better buying a plug-in hybrid in the first instance. Consider a Mitsubishi Outlander PHEV.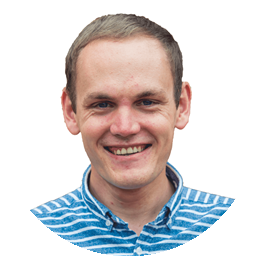 More Questions
More hybrid car guides
More expert car guides