Featured review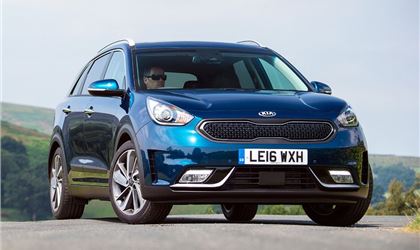 reviewed by Anonymous on 25 October 2020
5
Tax/Insurance/Warranty costs
5
Cost of maintenance and repairs
5
Experience at the dealership
5
How you rate the manufacturer
A very understated car but a hidden treasure none the less.
As a previous suv diesel vehicle owner wanted to make the switch to a phev.After looking around and reading numerous reviews of what was about that fitted my needs eg had to accommodate 2 dogs and be a general workhorse decided on a Kia Niro PHEV not because it was the most elegant or the best rated rated amongst the motoring press.It was the test drive that sold it to me.The majority of the weekly daily driving is about 15 miles a day and at weekends could be 80 miles plus.The car gets charged every other day and averages 33-35 milestone on EV mode between charges depending on how heavy footed you are but around town driving you barely get above 20 these days.In the few months I have had i have covered nearly 2000 miles and have no problems regarding driving it.The car switches seamlessly between Ev and hybrid working though the regenerative braking does take some getting used to but there are 3 settings but once mastered you can drive just using the accelerator peddle and brake very rarely. The auto handbrake is a real boon even though you have to keep switching it back on every journey.The dual clutch auto box is very smooth though on steep inclines does tend to change up early as can be heard on the engine revs when in hybrid mode.The car is very comfortable and has everything one could want as regards driver aids.Now the cold weathers here there is one quirk even with a full battery and in EV mode if the climate control is set to warm the car the engine will always run until the cabin temperature is reached.All in all very pleased with the car.
Top 5 most reviewed models
Top 5 best reviewed models
Write your review
Just reviewed...