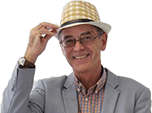 Featured review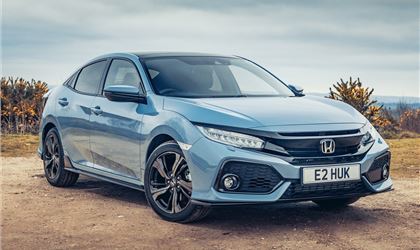 reviewed by Anonymous on 16 August 2018
5
Cost of maintenance and repairs
5
Experience at the dealership
5
How you rate the manufacturer
Very good car but to much unecessary electonics
I am a Honda owner for 18yrs and previous car was an 11yo Civic 8th Generation that was owned from new and only 1 problem (in 113k miles), Superb performance based on real world experiences. And YES, I loved the split level instrument displays. They worked, looked good and looked modern. Don't believe all the motoring 'experts/press' tell you.

New 2018 Civic Sport plus owned for 2mths/2k miles. FIRST IMPRESSIONS.

GOOD
Suspension is FAR superior (bit soft for my taste but adaptive works ok)
Handling
LED LIGHTS
Wiper sweep (front and rear)
Engine/gearbox combo (it's a Honda so it would be VERY GOOD!)
Air con/ heating/ mist clearance
Rear end aesthetics (with aero spoiler gets many plus comments!).
Brakes (again it's a Honda)
Early indications are that mpg is going to be better than expected (in economy mode mainly)
Build quality ex Honda (it's a Honda!)
Sliding roof not to wind noisy

Indifferent
Seats are adequate but not as good as 8th Gen Civic. (Don't support under thigh adequately)
Interior is dull (like BMW). Too dark even with sliding roof.
1.5 LOOSES SPACE due centre exhaust (I can live with this)
Surprisingly for a Honda, less cubby hole storage than my previous Civic.. Honda usually good on this aspect
Touchscreen better than I was led to believe by motoring press (mainly German owned!) but takes getting used to. Setting up phone and music was not easy.
Car has Autoglym Life Shine system applied but upholstery / door linings mark more than expected BUT they do clean well.
Auto handbrake is OK but car has rolled back on me in a few occasions ( but may be me not being used to it!). Nevertheless, WHY NOT A SIMPLE HANDBRAKE. (this comment applies to many car types)
Steering wheel tactility /feel and size is not as good as I would expect for a 'Sport' car and nowhere as good as 8th Gen Civic
Windscreen reflection in very bright sunshine has been a problem.
Wind noise is low (good aero design) BUT tyre noise on BAD roads (M25 Concrete surfaces) is excessive.

Bad (in my opinion)
Everything works (Honda) BUT far too much electronics.
Some safety systems I don't think make the car safer. Lane departure mitigation is confused by bright sunshine / shadow contrasts and narrow roads (I often turn off on narrow roads now).
Auto Car Control (for controling distance to car in front) is BAD. Car brakes suddenly when someone overtakes and then comes in. (Safer??). This is a default OFF system so I now never use.
Front end design is UGLY (ridiculous large psuedo air vents) and grill line / badge aesthetics is awful.(come on Honda give us a Proper sporty grill, were not all stupid Americans who don't care about aesthetics)
Inadequate range of instrument lighting settings. They are either Too Bright or too dull. Needs another setting just below Full illuminicity.


Conclusion
A very good car spoiled by an excess of unnecessary electronics and some indifferent external styling. Vastly improved suspension has compromised storage space and loss of magic seats
Still a far better all round car than a dull VW Golf, Ford Focus or (dubious quality) Astra.
Honda should be congratulated for trying to be different wrt styling.
Top 5 most reviewed models
Top 5 best reviewed models
Write your review
Just reviewed...