Featured review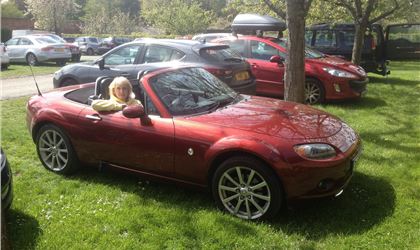 reviewed by G barry Higgs on 18 August 2017
5
Tax/Insurance/Warranty costs
5
Cost of maintenance and repairs
5
Experience at the dealership
5
How you rate the manufacturer
Keeps me young
Having had a GT86 which went in my divorce, I still wanted a bit of vroom in my life. I quickly found my replacement from Classic Cars, an MX5 specialist on the Wirral in Cheshire, well within my budget of £8500. Copper red with heated, leather seats, I thought I'd only use it in the Sumer months but, with the heater on my legs and the seats on heat, I use it all the year round. Servicing costs from my dealer are very reasonable ( less than half the price of my nearby Mazda outlet) and I've not needed anything else done in my ownership years yet. New discs and pads are probably on the menu this year but this will b emblem no than £250 all round.
A great car, superb road holding, comes with a great supporters club too.
Top 5 most reviewed models
Top 5 best reviewed models
Write your review
Just reviewed...