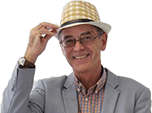 Featured review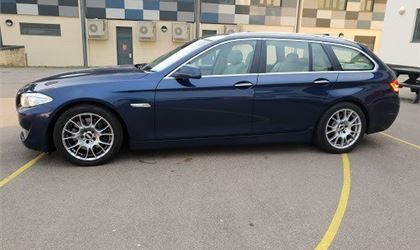 reviewed by Anonymous on 17 February 2019
5
Tax/Insurance/Warranty costs
4
Cost of maintenance and repairs
5
Experience at the dealership
5
How you rate the manufacturer
Fantastic car - best of the 30+ I've owned
When looking for a new car in 2018, my kids wanted me to get a SUV, but I wanted an estate. I went to a car supermarket with a very open mind, and quickly ruled out certain cars - the A4 Avant and A5 Sportback. The rear headroom wasn't great, and my son is 6ft 4 (1m93). I found the Q5 very plain, the XC60 impressed, but the A6 Avant and 5 Series Touring stood out. I think I preferred the A6, and went to look at one at a local dealer - a 2013 model. I sat, I got comfy, the family were happy, but I wasn't. It just wasn't special. They also had a 5 series touring, so I tried that as well - and it was love at first sight. Everything felt right, rear space was superb, and the specification differences model-to-model felt 'individual'. I started looking for one, with very strict specification demands - 520d, auto & widescreen nav, and after 4 weeks - and very little movement on the UK used car market - I found myself looking at the same car every day - a 525d in Tiefseeblau (deep see blue), auto, small screen nav unfortunately, but it had the electric boot assist, comfort seats, panoramic sunroof and electronic damping control. I went to see it, loved it, bought it, and collected it a few days later.
That was 9 months ago - so a decent road test since then. I've done a few mods. Eibach springs up front, as the SE suspension is way too high. I also had it remapped, so it has a little more than the 218bhp it left Munich with - around 260bhp. I also updated the nav maps to the 2018 maps (they had never been updated from new). I mounted my 18in BBS CK alloys wearing 245/45-18 all round. Lastly I did a subtle bit of coding using Carly, a very handy BMW app. I managed to sort out the Daytime Running Lights and add a Digital Speedometer.
The best trip so far was a return trip to Berlin for a classic car show. 155mph indicated on the Autobahns, but supreme comfort too.

The bad:
A few weeks after buying it the passenger side rear suspension airbag let go. The previous owner had just replaced the drivers side one, and gave me a spare (as he had bought a pair). I replaced the defective one in under 30 minutes.
The by now infamous BMW EGR Cooler Recall. Mine got called in last week, and was found to be showing early signs of leaking. They replaced it, but it took 10 days, thanks to a scarce supply of parts. BMW UK were good though, hiring a car for me. Never again do I hope to drive a Fiat Tipo.
I honestly have no other complaints.

The good:
Comfort, speed, economy, equipment, DAB radio, looks, handling, the adjustable damping, the gearbox (sublime).

Mine had averaged 42mpg, which isn't bad considering it does mostly short runs, followed by high speed runs. Hell that's even included a few laps of the Nurburgring.

If you're going to get one, go Auto, try to get the comfort seats, and everything else is a bonus.
Top 5 most reviewed models
Top 5 best reviewed models
Write your review
Just reviewed...