Featured review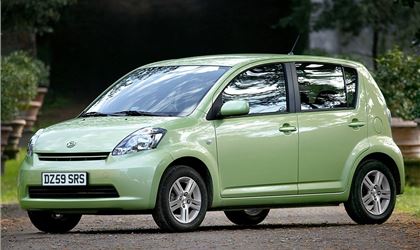 reviewed by crabtreeengineer on 18 April 2017
5
Tax/Insurance/Warranty costs
5
Cost of maintenance and repairs
5
Experience at the dealership
5
How you rate the manufacturer
The experience continues
Well the car is 8 yars old this year & continues to amaze! Since writting our last review it has let us down once due to a flat battery. I left the interior lights on over a long weekend of non use....so....hardly the cars fault. Its on 58,000 miles now & is still a very reliable & economcal car. I did think about changing it this year, but the problem is what to change it for? The closest would be a Yaris but what with the new tax rates I would be paying another £100.00 per year for essentially the same car not to mention depreciation. So it loks like will shall hang onto the car for another couple of years before change out. The only additional expense since our last review was a new water pump. Circa £120.00 fitted...hardly broke the bank.
Top 5 most reviewed models
Top 5 best reviewed models
Write your review
Just reviewed...