Featured review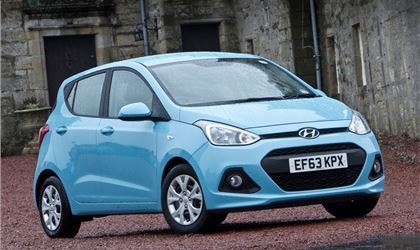 reviewed by johnnybgoode on 12 May 2016
5
Tax/Insurance/Warranty costs
5
Cost of maintenance and repairs
5
Experience at the dealership
5
How you rate the manufacturer
brilliant car , great to drive , excellent on the motorway and very quiet.
This is a great car , very comfortable for driving and the view is good in the driving position. My car has a sunroof / keyless entry / cruise control / bluetooth / Play your music either usb / phone or CD . Also 15 in wheels. There is plenty of room in the back and the boot with the seats down give you loads of space. I downsized from a Hyundai ix 35 ( which also was a great car ) On my test run I asked the dealer if could drive it on a straight dual carriageway to get some speed up etc , found the car was very quiet at 70 MPH. As I live in the country I wanted to see how it performed on hills and corners . No worries there either.
Top 5 most reviewed models
Top 5 best reviewed models
Write your review
Just reviewed...