Cheapest electric cars 2023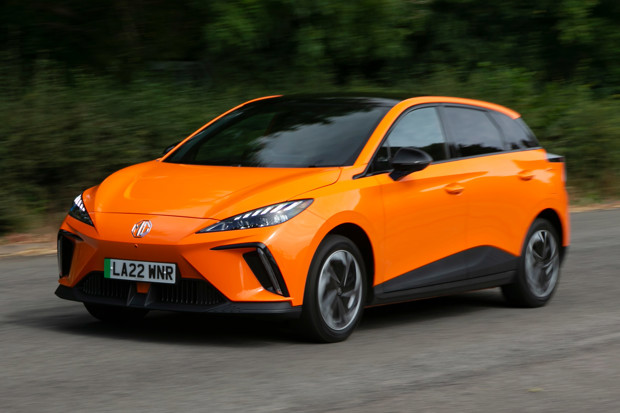 Electric cars come with the promise of low running costs, super-quiet driving and never having to queue up to pay for a tank of fuel. Imagine all those petrol station chocolate bars you won't have to resist buying.
The problem has always been the purchase price, with electric cars costing significantly more than their petrol and diesel counterparts. All that is changing, and while EVs remain more expensive than traditional cars, the gap is shrinking. Indeed, electric cars are fast becoming mainstream, so the prospect of buying a cheap EV is becoming a reality.
With the 2030 ban on the sale of new petrol and diesel cars looming large, the government is investing heavily in the charging network, while recent advances in battery technology mean that an electric car with a few hundred miles of range is becoming the norm. Install a charging point at home and you may not even have to use a public charging point.
Here's our list of the cheapest electric cars currently on sale in the UK.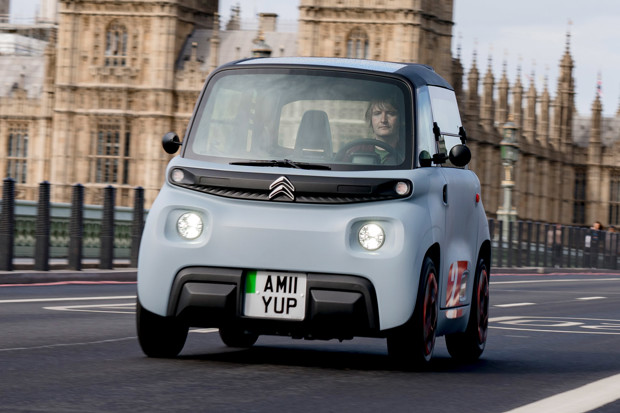 Citroen Ami
Here's the headline: the Citroen Ami is the cheapest new car on sale in the UK. Well, sort of. If you want to get technical, it's not actually a car; it's a quadricycle, which means it can be driven without a full licence by someone as young as 16.
But with prices starting at just £7695 on the road, it's exceedingly affordable electric transport. As a quadricycle, the Ami doesn't have to pass the same safety tests as a car, but it's not designed for high-speed motorway driving. In fact, with a top speed of only 28mph, we wouldn't recommend using it for anything other than around-town work. Its battery will give you a range of up to 46 miles, which should be more than enough for urban fun.
And fun is the operative word with this little two-seater. Not only is it enjoyable to zoom about town in, it's also one of the quirkiest looking cars on sale, and sure to turn heads as you go past. Downsides? Well, other than it not being actually a car, you can only charge it via a domestic socket rather than a fast charger. And if you want to go out of town, you'll need something more robust.
BYD Dolphin
The BYD Dolphin is the kind of electric car the UK market needs right now. At £25,490, it's affordable – it's actually the UK's cheapest new electric car if you exclude the Citroen Ami quadricycle – and it's also larger than the likes of the Vauxhall Corsa Electric and Peugeot e-208, both of which are more expensive than this Chinese upstart. Fully charged, the Dolphin offers a range of 265 miles, which is more than adequate for an EV this cheap. Oh, and in case you were wondering, BYD stands for Build Your Dreams. Yes, really.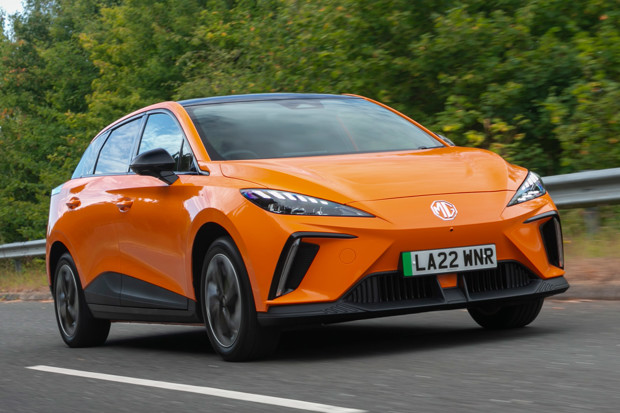 MG4 EV
The MG4 EV is a really great electric car, and the fact that it's exceedingly affordable is an excellent bonus. Prices start at just £26,995, which is some £10,000 less than the Volkswagen ID.3, which is one of its key rivals.
Just because it's a chunk cheaper than its rivals doesn't mean you have to scrimp on features and comfort, though. The interior is nicely finished, the list of standard features is more than acceptable, and there's a good amount of space inside for a family. As if that wasn't enough, it's good to drive as well, with confident handling and a ride that won't shake your fillings out.
A single charge of the standard car's battery will get you up to 218 miles, while the Long Range SE model will manage up to 281 miles. Want to go further? The Trophy has a Long Range battery as standard for a range of 270 miles. The MG4 EV is a bargain, but it's also a very decent car in its own right.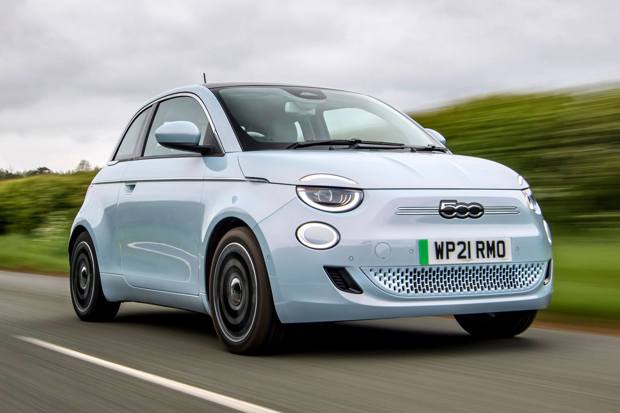 Fiat 500 Electric
The chic Fiat 500 Electric is an appealing car in its own right – but factor in that it's one of the cheapest electric cars on sale and its draw is magnified. The entry-level model comes with the smaller 24kWh battery, but even this has a 115-mile range: good for the city and the odd trip beyond, too. If you want to spend more, a 42kWh battery gives a 199-mile range. We love the refinement of the latest 500 Electric, along with its comfortable, easy-to-drive nature. The selection of colours and trims is classy, and overall there's little not to like about Fiat's cheapest EV.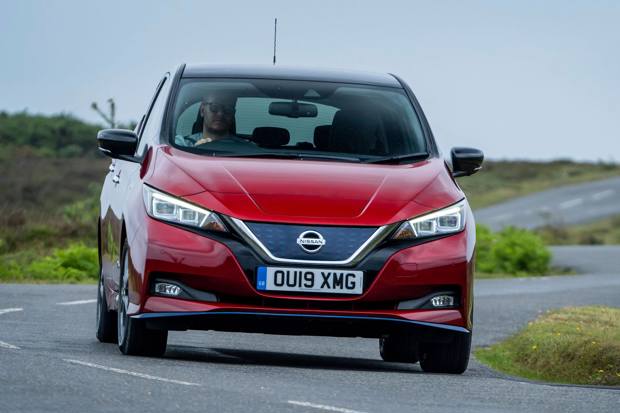 Nissan Leaf
One of the original everyday electric cars, the British-built Nissan Leaf is now into its second generation. The crisp lines still look sharp and the interior is both easy to use and reasonably accommodating both front and rear. The most affordable £28,495 version comes with the smaller 40kWh battery, which has a driving range of 168 miles. It's able to use 50kWh rapid chargers, though, which means speedy top-ups on the move. The Leaf also comes as standard with the comprehensive Nissan Safety Shield active safety pack, plus the innovative Nissan e-Pedal. This allows 'one-pedal' driving to minimise use of the brakes.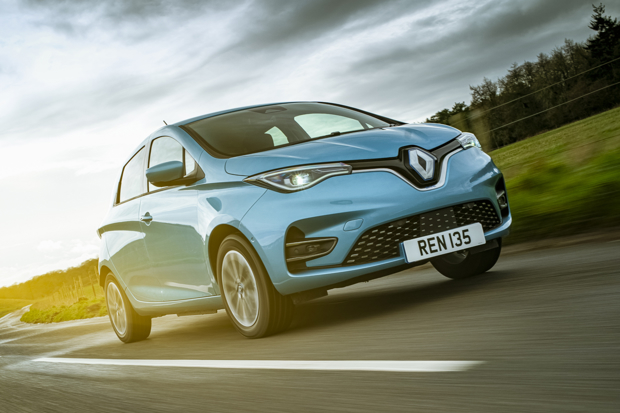 Renault Zoe
The long-running Renault Zoe has won many fans over the years. It has cute styling and a luxurious feel to its premium interior, while the five-door body encloses decent space for passengers and luggage alike. Every Zoe has a 52kWh battery, which gives a range of up to 239 miles, and it's able to use 50kWh DC rapid chargers on the move. All this can be monitored by a comprehensive My Renault smartphone app. The only fly in the ointment is a woeful zero-star Euro NCAP crash safety score, revealed in late 2021.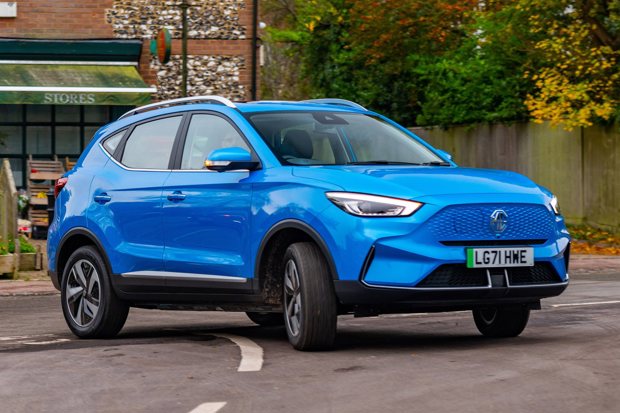 MG ZS EV
The MG ZS EV electric SUV was already appealing, thanks to its combination of decent range and low price. But the facelifted-for-2022 version improves this further. The entry-level 51kWh battery's range has been improved to 198 miles, while exterior styling and interior tech have also been updated to give the MG ZS EV a fresher, more modern feel. The one thing that hasn't changed is the sheer value it offers, proven by prices that start from £30,495. For a well-equipped, family-sized car with a five-star Euro NCAP safety score, that's great value indeed.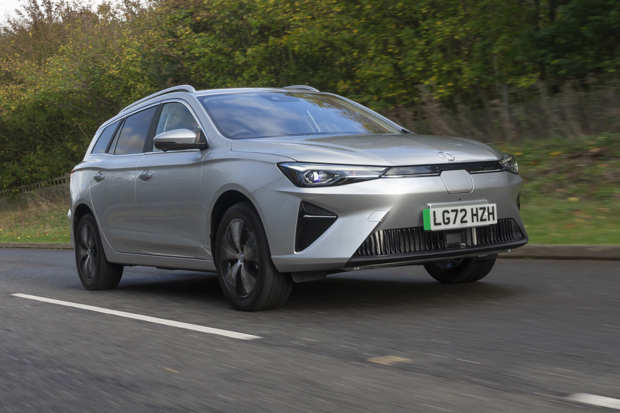 MG5 EV
There's nothing particularly exciting or noteworthy about the MG5 EV, but that's part of its charm. This is a no-nonsense electric estate car with a big boot and the ability to travel 250 miles between charges. That's an awful lot of trips to the recycling centre, which, let's face it, is something you're guaranteed to do in an estate. A facelift in 2022 improved the styling, while a seven-year warranty should provide some peace of mind. Prices start from a bargain £30,995 for what is, for now at least, the only electric estate car you can buy.
Mazda MX-30
The quirky Mazda MX-30 is a novel take on the electric car, with a part-crossover, part-coupe body style that includes rear-hinged rear doors. It feels distinctive to sit in, and we love the use of cork for the interior trim. It's reasonably practical, with a decent boot, and has a real feeling of high-end quality throughout. The 145hp motor gives decent performance and a 'right-sized' 35.5kWh battery offers a range of just under 125 miles. That even the entry-level Mazda MX-30 is so generously equipped is another tick in its favour, here in our guide to the cheapest electric cars.
Ora Funky Cat
As well as boasting what is surely the wackiest name of any car on sale, the Ora Funky Cat has plenty to offer the frugal electric car company. Produced by Great Wall Motor, one of China's biggest car manufacturers, the Funky Cat mixes eye-catching looks with a cheerful and good-quality interior.
It's also surprisingly spacious considering the price you pay; at £31,995 it's a larger car than you might expect, while still comparing very well in price to its rivals. These include the Fiat 500 Electric, the Peugeot e-208 and the Volkswagen ID.3.
The Funky Cat's 48kWh battery gives you a range of up to 193 miles. At the time of writing, only the First Edition model is available, and we'd expect even more affordable models to follow.
Are the cheapest electric cars proper vehicles?
With the exception of the Citroen Ami quadricycle, the cars listed here are genuine cars. Sure, the Ami is cheaper, but it's an extremely basic machine, with a tiny range and few creature comforts. That's a compromise too far for British car buyers, which is why you might want to look at the 'proper' cars on our list.
Do the cheapest electric cars have tiny EV ranges?
Although the Ami isn't designed for venturing the beyond the city limits, the other cheap electric cars should have enough range to handle a week's worth of commuting and a trip to the coast. Indeed, some of the cars on our list can travel further than many more expensive electric cars. Buying a cheap electric car doesn't mean you'll be lumbered with a short-range motor.
Are the cheapest electric cars safe?
Unlike lightweight quadricycles, the electric cars we've listed here are generally at least as safe as a conventional petrol car. Some of them are arguably even safer, with some standout Euro NCAP performances from cars such as the Mazda MX-30.
Ask HJ
Should I buy a hybrid or electric car?
I have a 2018 Yaris Hybrid. It is a second car but covers 15,000 miles a year commuting with 32 miles a day on the motorway. Very cheap to run, averages 60mpg in winter and around 65mpg during the summer. I was looking at changing to the new one but at £23,000 is there a better alternative or even an electric car that's cheap to run?
The new Yaris starts from £20,210 and it's the car I would choose, it gets exceptional fuel economy and is very well equipped for the money – it comes as standard with autonomous driving aids that are expensive options in rivals.
Answered by
Russell Campbell
More Questions
More electric car guides
More expert car guides