Best used electric cars 2023
There's never been a better time to buy a used electric car. Whether you're after something small and nimble for the city or a family SUV for long weekend trips, you'll almost certainly find an electric car for you.
That's because the number of new electric cars is growing all the time, as manufacturers gear up for the impending ban on the sale of new petrol and diesel cars. This has a knock-on effect on the used car market, with tens of thousands of secondhand EVs to choose from. Prices start from less than £5000, if you're prepared to put up with the limited range of some of the older models.
Thanks to the rapid development of battery technology, a modern EV should offer between 200 and 300 miles of range with ease, but if you don't intend to venture out of the urban sprawl, don't rule out an electric car with a shorter range. They're cheaper to buy and take less time to charge, so it's a win-win situation.
Here, we look at some of the best used electric cars you can buy right now.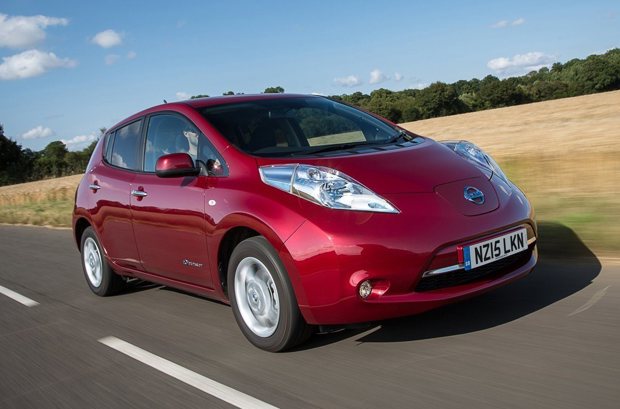 Nissan Leaf
The Nissan Leaf was the world's first mainstream electric car. It arrived in 2011, which means there are lots of examples to choose from. The first cars came with a 24kWh battery, which is on the small side for a five-door family hatchback. Quoted range was 109 miles, but most owners saw less than this. However, Nissan has constantly improved the Leaf's range, to 124 miles in 2013, then to 155 miles in 2015 with the arrival of a 30kWh battery. A second-generation Leaf arrived in 2017, with crisper styling and larger batteries. The Leaf has proven very reliable, with robust batteries that degrade little over time. The refinement of even early models still impresses, too.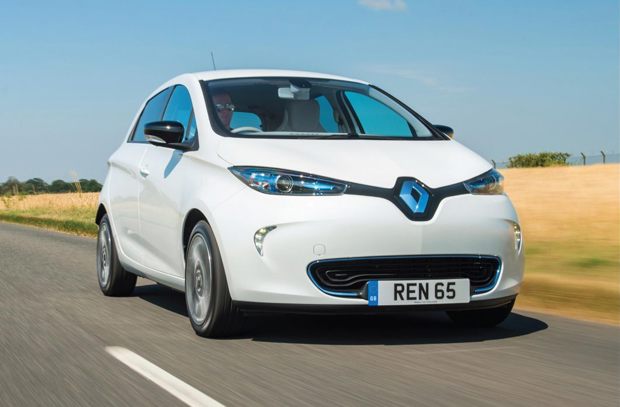 Renault Zoe
The Renault Zoe has been on sale for a decade. It is now into its second generation, following an extensive overhaul in 2019, but the earlier cars are most affordable. Originally, the Zoe was fitted with a 22kWh battery, which gave an official range of 130 miles on the older NEDC test cycle. This was on the short side, so Renault rolled out a 41kWh 'ZE 40' battery in 2016, improving the range to 250 miles. Today's 52kWh battery in the revised Zoe gives a 239-mile range on the more accurate WLTP test. The only awkward aspect may be Renault's initial strategy to lease the EV batteries, rather than include them in the price of the car. This makes the Zoe cheap to buy, but you have to factor in the price of a monthly lease for the battery. Later cars included the battery, so you don't have to pay this fee.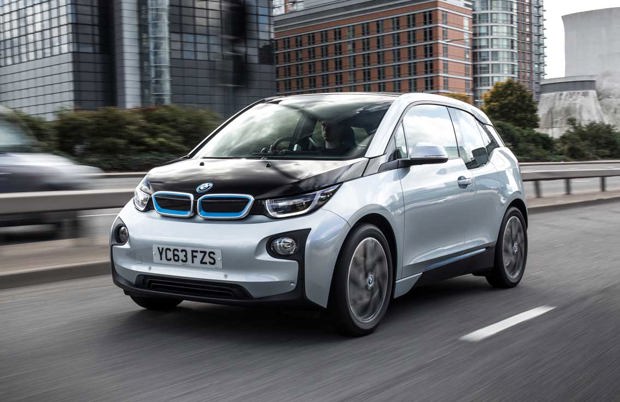 BMW i3
The innovative BMW i3 was launched in 2013. Truly unique, it used carbon fibre in its construction for strength and light weight, and was initially available in both pure electric and range extender (or REX) guise – the latter with a tiny motorcycle engine that kicks in when the batteries are flat. Most used BMW i3s are pure electric. Original cars had a 21.6kWh battery (60Ah in BMW-speak), for a range of around 120 miles. In 2017, it grew to 33.2kWh (94Ah), and in 2019 to 42.2kWh (120Ah). The most recent i3 had a 193-mile range. We love the i3's 'loft-style' interior and think its handling is fantastic. But although the rear-hinged doors are neat, space in the rear seats could be better.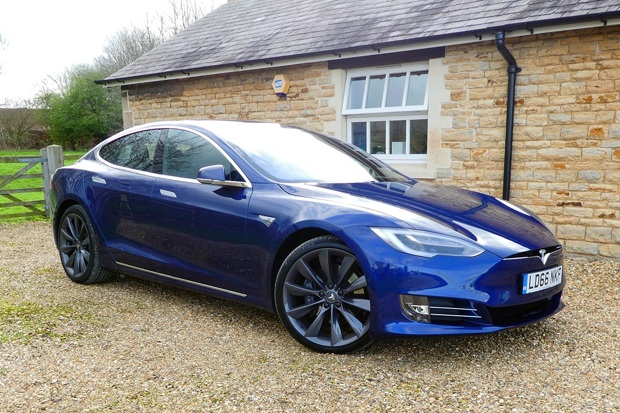 Tesla Model S
The Tesla Model S has been on sale for a decade, so there are thousands to choose from on the secondhand market. For a while, it was the star of the electric car movement, as Tesla stole a march on the mainstream manufacturers by offering a car with cutting-edge technology and realistic range estimates, at a time when other EVs could manage no more than 100 miles on a single charge. You can expect between 200 and 350 miles of range, regardless of the battery, and you'll also have access to Tesla's excellent Supercharger charging network. Although many rival EVs have overtaken the Model S in terms of quality and design, it remains a brilliant used buy.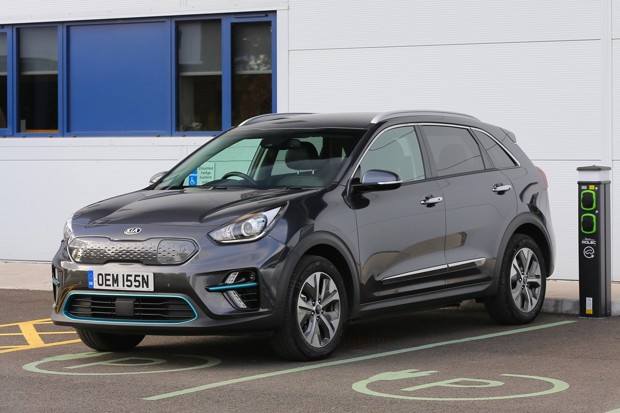 Kia e-Niro
If the Nissan Leaf was the first mainstream electric car, the Kia e-Niro was the first mainstream long-range EV. It arrived in late 2018, offering a superb 282 miles between charges, thanks to its 64kWh battery. With 204hp, performance is impressive, and the 0-62mph sprint is dispatched in 7.8 seconds. The e-Niro is a roomy SUV-style car, with a spacious cabin and ample 451-litre boot. All are well equipped, with an improved infotainment system following a facelift in 2019 (tell these cars apart by their distinctive LED running lights). Not only does the battery have a generous warranty, but the e-Niro itself is protected by Kia's seven-year, 100,000-mile cover.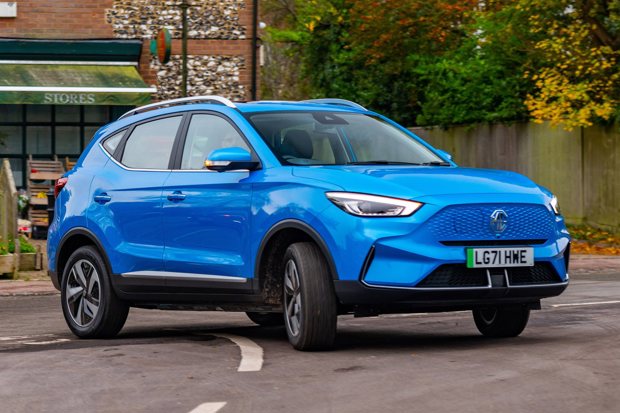 MG ZS EV
The MG ZS EV is one of the best used electric cars you can buy. It comes with a seven-year warranty, so even one of the earliest cars, registered in 2019, will be covered until 2026. With prices starting from around £30,000, it's also one of the cheapest new electric cars you can buy, which means it's even more of a bargain on the secondhand market. Pre-facelift models had a 44.5kWh battery for 163 miles of range, but buying a later MG ZS EV gives you a choice of Standard Range or Long Range models. Both have a 72.6kWh battery for a range of 198 miles or 273 miles, respectively.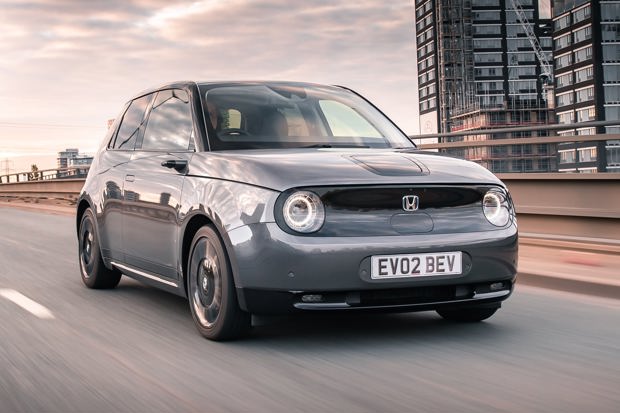 Honda e
We'll be honest, there are better options than the Honda e when you're buying new. It's more expensive than some of its rivals, the boot is a little small and it offers up to 137 miles of range from a full charge. In an era of 300+ miles of range, that's not good enough. But let's look at it another way. At the time of writing, used prices start from around £16,000 – a small price to pay for a radical-looking electric car with one of the most interesting interiors we've seen in recent years. And if you don't intend to exit the urban sprawl, why splash out on a more expensive EV with a battery that takes longer to charge? It's also fun to drive, which isn't something you can say about a lot of electric cars.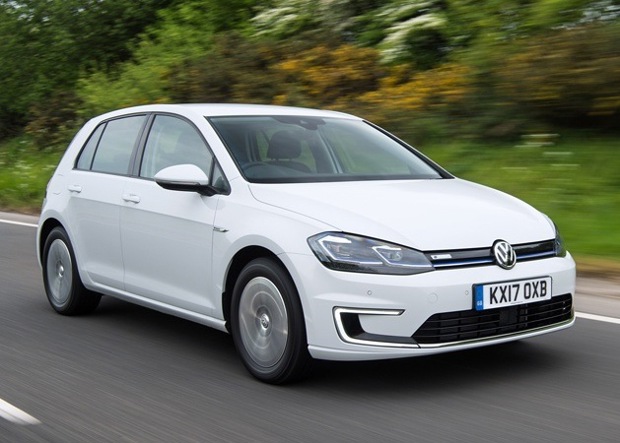 Volkswagen e-Golf
A forerunner to the new Volkswagen ID.3, the e-Golf was an early attempt to electrify the family hatchback. Launched in 2014, it boasted all the classy kudos of the famous Golf hatch, but with a 115hp electric motor and 24.2kWh battery. A driving range of around 120 miles was less than ideal, but the e-Golf does deliver this reliably, and it can be charged back up again in around 30 minutes via a CCS rapid charger. Look out for a used e-Golf with the optional heat pump, which reduces energy consumption and can improve the winter range by an eye-opening 20%.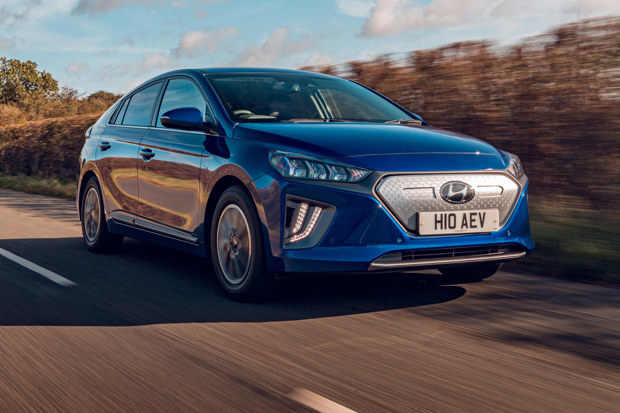 Hyundai Ioniq Electric
The original Hyundai Ioniq range, launched in 2016, comprised three electrified models: hybrid, plug-in hybrid and electric. The Ioniq Electric is identified by its smoothed-off front grille, and has an official driving range of 174 miles from a 28kWh battery. All models are very well equipped, something that was improved further after a 2019 facelift, which added extra active safety technology. These cars also have a larger, sleeker infotainment system, and can be identified by their LED lights front and rear. The best reason to pick a post-facelift Ioniq Electric, though, is the enlarged battery, which grew to 38.3kWh. According to the stricter WLTP test cycle, it now offered a range of up to 184 miles.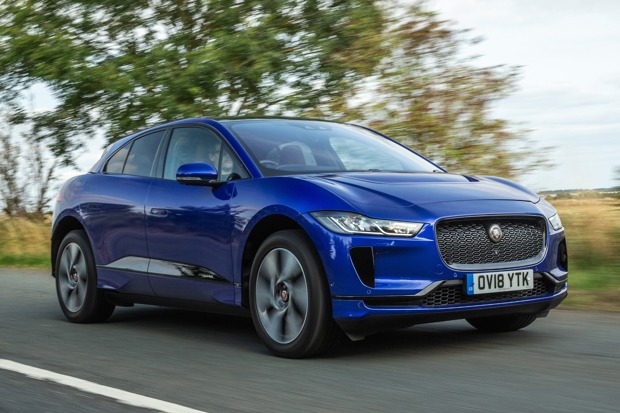 Jaguar I-Pace
A former World Car of the Year winner, the 2018 Jaguar I-Pace was a landmark for the British firm. Jaguar's first car designed from the ground up as an EV, the I-Pace shares nothing with other petrol- or diesel-engined models. Its styling is beautiful, with perfect curves and creases – it's an SUV that does a good job of impersonating a coupe. Inside, the I-Pace feels very luxurious, and space in the back isn't bad for such a sleek design. A delight to drive, it's a true Jaguar in how it rides and handles, while performance from the 395hp dual-motor setup and huge 90kWh battery is very impressive. It will speed along in near-silence for up to 292 miles between charges, while revised 2020 cars improved things further with better infotainment and improved charging tech.
How much does a used electric car cost?
The earliest electric cars are now easily down into four figures. Nissan Leaf prices start from less than £4000, and used Renault Zoes aren't much more. If you search hard, you may be able to find an early BMW i3 for less than £9000, but other premium-brand models such as the Jaguar I-Pace cost a lot more.
How long does a used electric car last?
As electric cars are more simple than petrol and diesel cars, they theoretically should last just as long – or even a bit longer. Certainly, many manufacturers are happy to offer an eight-year battery warranty on their EVs, and experience in the real world indicates electric car battery degradation over time is better than many expected.
Which used electric car is the cheapest to run?
All used electric cars are cheap to run, as it is so much cheaper to charge them with electricity compared with filling the tank of a petrol or diesel car. They need less servicing too, and you don't have the worry of, say, a clutch wearing out. The cheapest used electric cars to run will be those from mainstream manufacturers such as Nissan and Renault, which won't have the premium-priced service bills of other brands. They'll also go further for every kWh of electricity than larger, heavier alternatives.
Ask HJ
What's the best value, used electric car?
Is the Volkswagen e-Golf the best value, used electric car?
The Volkswagen e-Golf is certainly an excellent introduction to electric vehicles. We ran one for six months and rated it highly: https://www.honestjohn.co.uk/our-cars/volkswagen-e-golf/ You might find a Nissan Leaf to be a better choice, however. The 40kWh model can travel 168 miles on a charge (compared to the e-Golf's 144) and, as it sold in bigger numbers when new, there are more to choose from on the used market. We'd also recommend the Hyundai Ioniq Electric which has a range of up to 183 miles.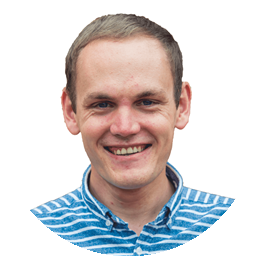 More Questions
More electric car guides
More expert car guides