Best used SUV 2022

The SUV boom in the UK has been underway for well over a decade now. Sales have grown year-on-year, and ever rising numbers of new SUVs mean a similarly healthy increase in used SUVs for sale.
When buying a used SUV, you're looking for many of the same attributes that so impress new car buyers. Rugged good looks and a high seating position are obvious draws. Their go-further ability presses all the right lifestyle buttons, too. And extra practicality helps appeal to your rational side.
Used SUV buyers have a few added considerations as well, though. They need to be sure their secondhand purchase will be reliable. They don't want it to cost a fortune to run as it gets older. And they still want the same sort of technology and luxuries that new car buyers get to enjoy.
Our guide to the best used SUVs in the UK features 10 vehicles that tick all these boxes. These stylish SUVs deliver it all, and are available in large enough numbers on the used market to provide you with plenty of choice.
Here's how you can take part in the SUV boom – and save yourself a fortune in the process.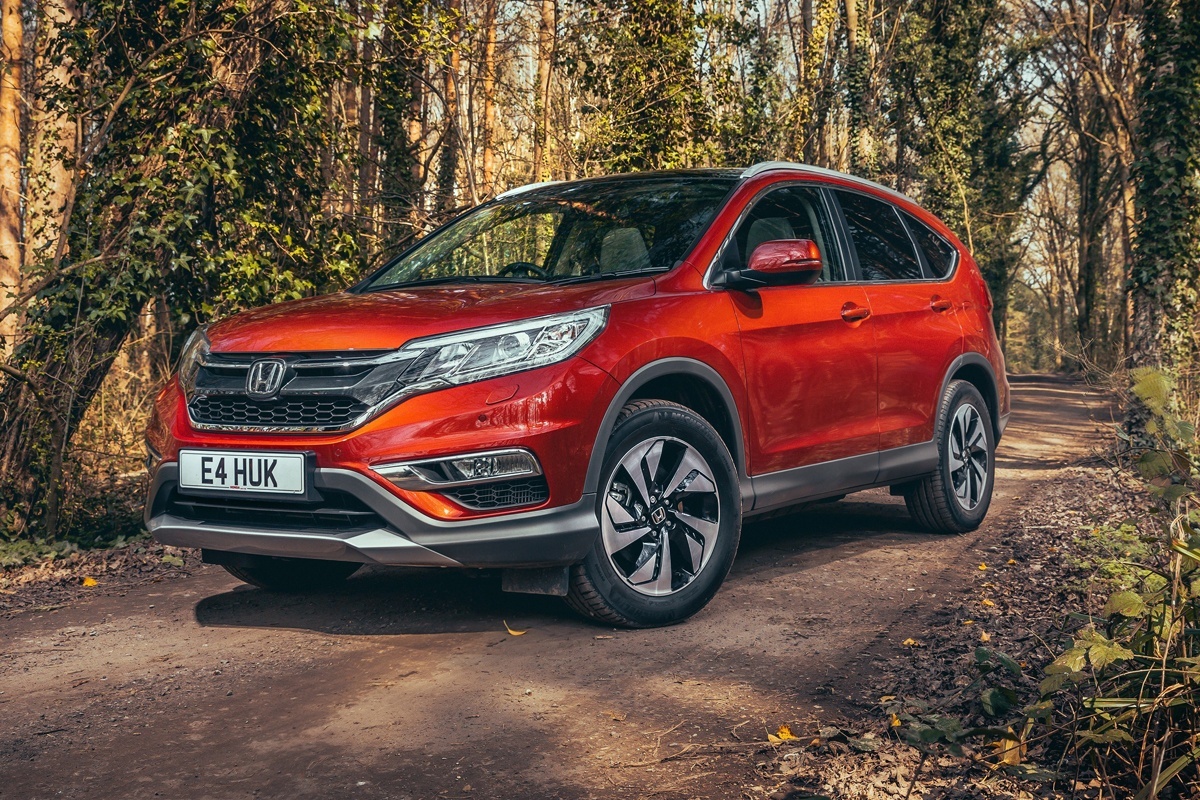 Honda CR-V
There have been several generations of Honda CR-V. Here we're looking at the version that was sold between 2012 and 2018. It's an SUV virtually without fault. It looks upmarket, its interior is extremely practical and spacious enough for five, and it drives with typical Honda sophistication, both in petrol and diesel guises. Build quality is superb, meaning even high-mileage machines should still feel virtually like new. Best of all, survey after survey shows the CR-V is exceptionally reliable, with faults and problems being very much the exception rather than the rule. Look out for facelifted cars from 2015 onwards, which are even more appealing.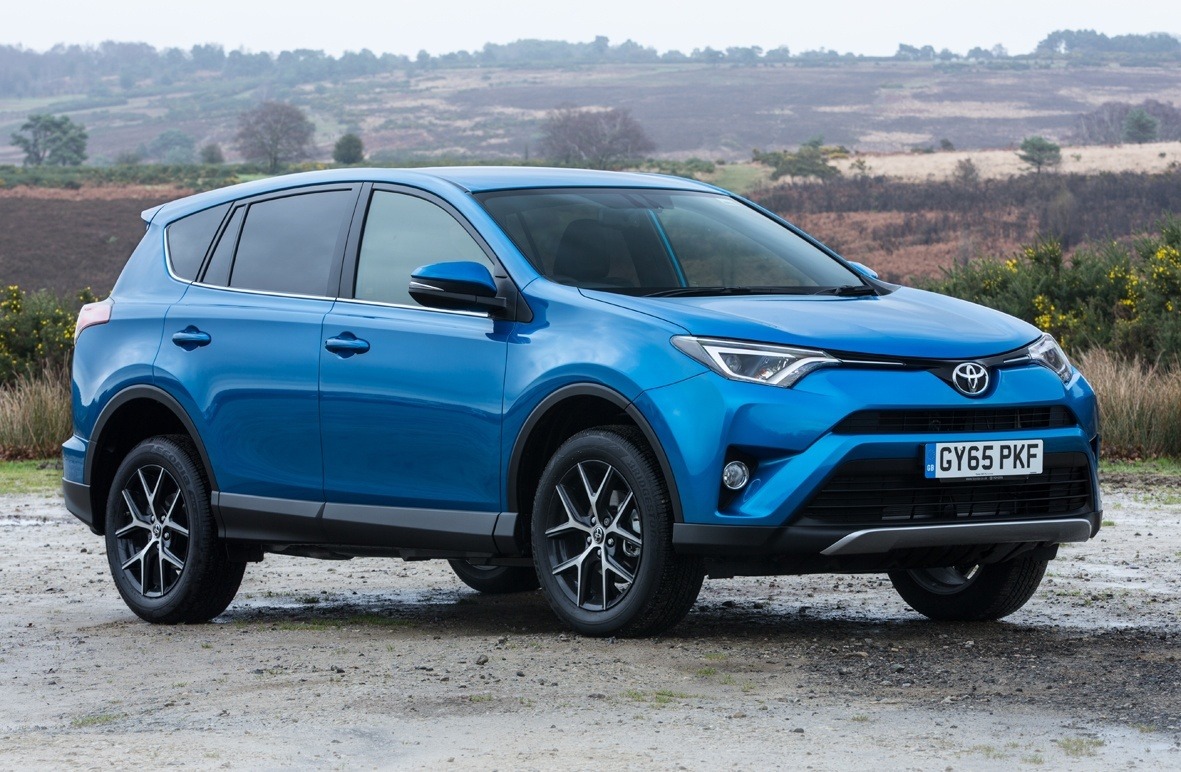 Toyota RAV4
Like the Honda CR-V, the Toyota RAV4 is another long-running SUV. We like the angular looks of the 2013-2019 generation, which is gradually becoming temptingly affordable. It's not the most interesting of vehicles inside, but it compensates with plenty of space and a good level of standard equipment. You can also get it in hybrid guise, both with front-wheel drive and grippy all-wheel drive, which shuts down the engine wherever possible to save fuel and reduce emissions. Brilliantly reliable, the RAV4 came with a five-year warranty from new, so later cars still have some manufacturer cover remaining for further peace of mind.
Nissan Qashqai
The Nissan Qashqai is the car that began the crossover SUV boom. Good as the original is – and it's a bit of a used SUV bargain these days – we prefer the second-generation model, sold between 2014 and 2021. It has a more sophisticated appearance and a higher-quality interior with clever features to make everyday life easier. Many secondhand models come with Nissan's comprehensive infotainment system, too. Plenty of early Qashqais were sold with diesel engines, but we'd keep an eye out for the later 1.3-litre TCe petrol. In 160hp guise, it's also available with a DCT automatic transmission.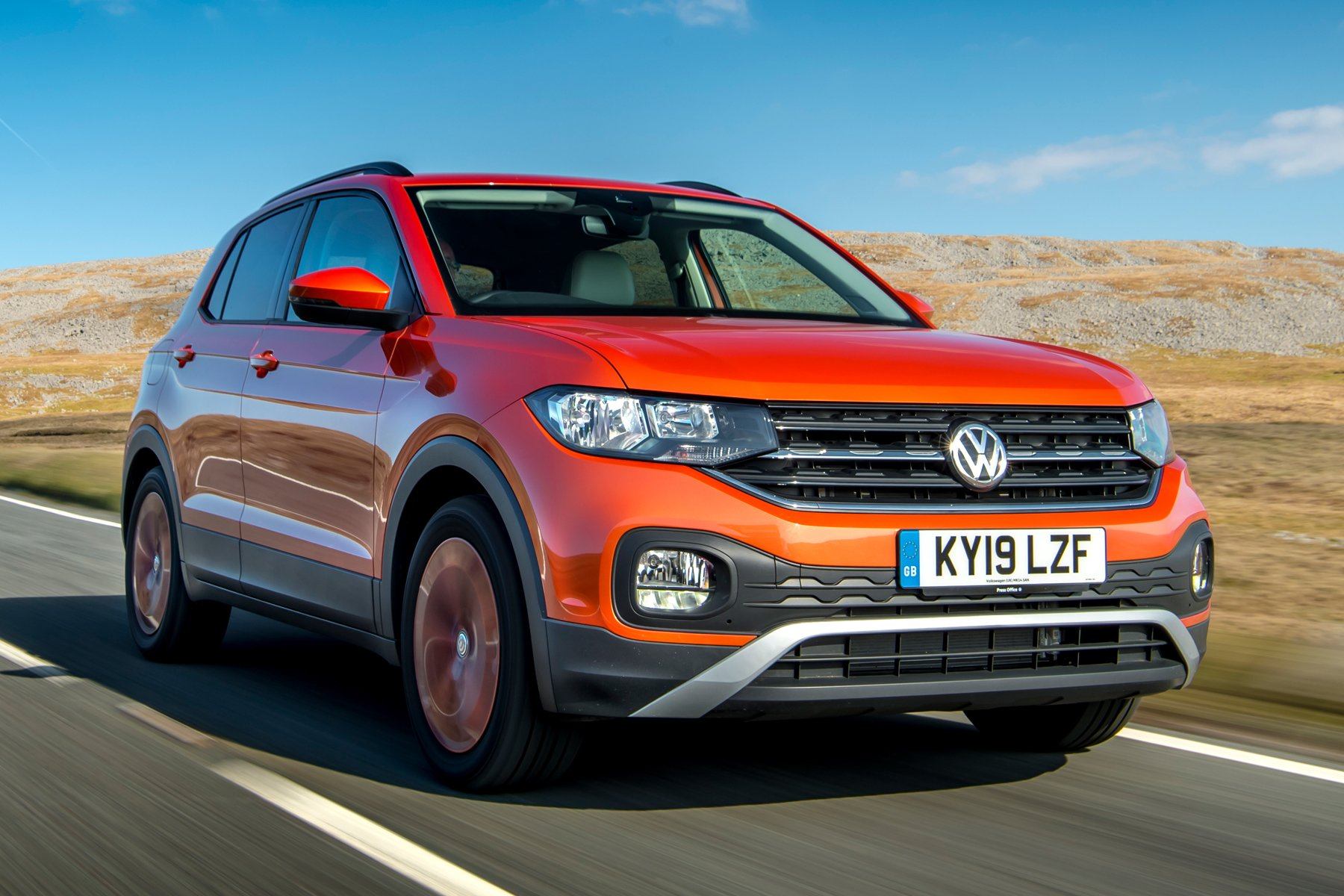 Volkswagen T-Roc
The Volkswagen T-Roc is a compact SUV positioned between the supermini-sized T-Cross and larger Tiguan. Derived from the previous-generation VW Golf, its sporty styling is matched by how it drives, with a nimble and eager feel from behind the wheel. Punchy turbocharged engines provide a decent amount of oomph, and it easily handles fully-laden family trips to the seaside. While some of the interior plastics are a bit scratchy, it's generally very well built, and is proving reliable. Relatively sensible new prices mean it offers good value on the secondhand market as well. It's certainly a used SUV to look out for.
Audi Q5
The Q5 is one of Audi's most popular models. A premium large SUV, it has understated good looks that tell the neighbours you're moving up in the world. This is backed up by a smart interior that's exceedingly well built. You can have large and powerful V6 engines if you wish, but the 2.0-litre four-cylinder motors are more than sufficient, and the 2.0-litre TDI diesel is surprisingly economical. The first generation car, sold between 2008 and 2017, is now particularly good value for such a classy machine. Audi build quality also means used Q5s are lasting well, so you don't need to worry about the shine wearing off.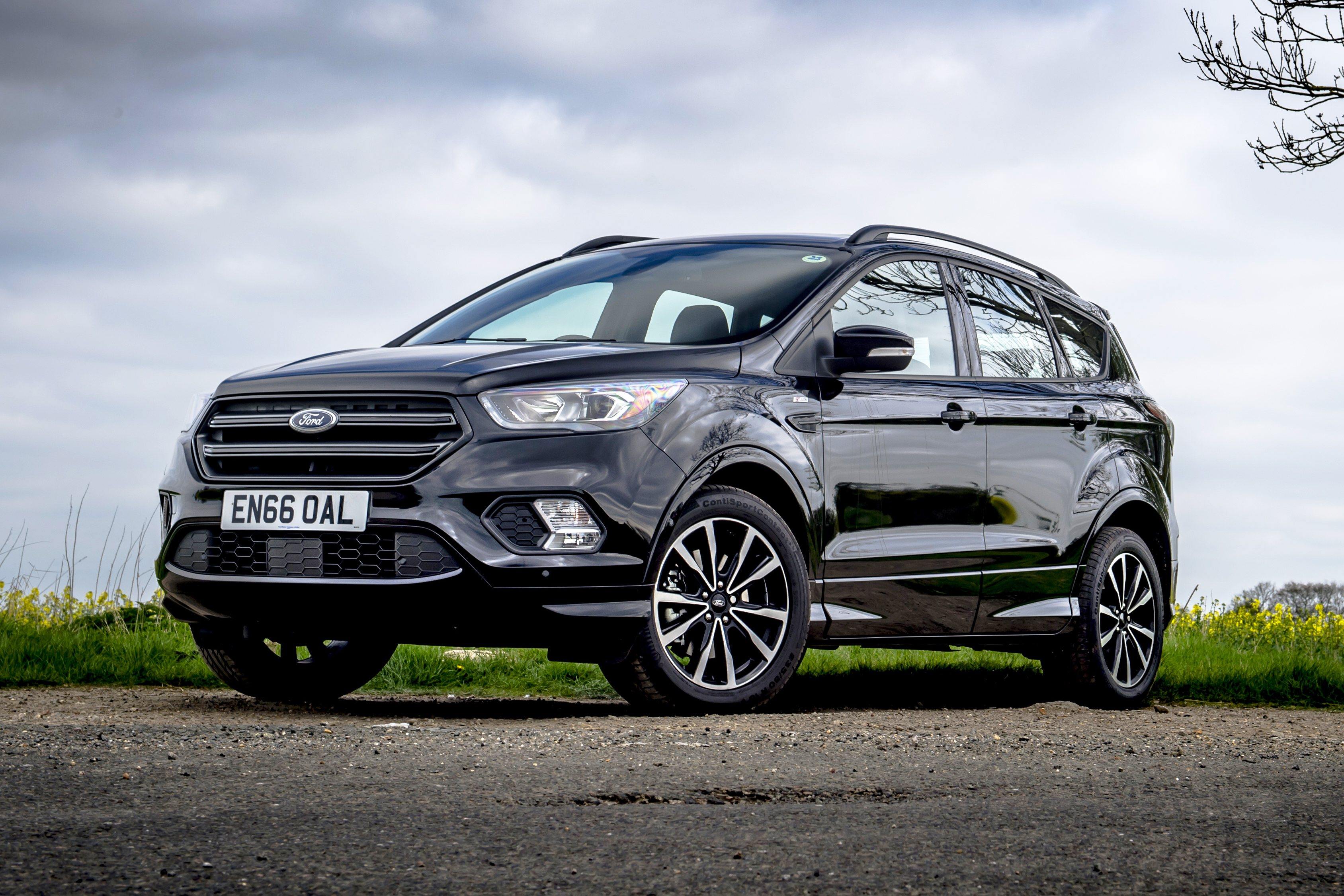 Ford Kuga
The second-generation Ford Kuga, sold between 2013 and 2020, is a car that became increasingly popular with every passing year. Building on the sporty attitude of the short-lived original, it continued to offer an engaging driving experience, but backed this up with a spacious interior, roomy boot and better long-distance comfort for when you're not snaking speedily up mountain passes. Ecoboost petrol engines are a smooth and powerful alternative to diesel, and all-wheel-drive versions back up the Kuga's rugged looks with good slippery-road grip in all weathers. The Ford Sync infotainment system is surprisingly comprehensive and easy to use, too.
Kia Sportage
The Kia Sportage doesn't only earn its place here thanks to its brilliant seven-year warranty, but it undoubtedly helps. It means most examples of the 2016-2021 model for sale on the used market still benefit from a full manufacturer warranty. However, the Sportage has plenty of other talents. It looks good, the sophisticated interior is robust and roomy, and Kia equipment levels are generous across the board. As the basic petrol engine is a bit slow, and the turbo alternative is a bit thirsty, we'd look at the diesel versions, particularly the 1.6-litre CRDi. Facelifted cars from 2018 onwards get particularly eye-catching LED running lights and improved infotainment.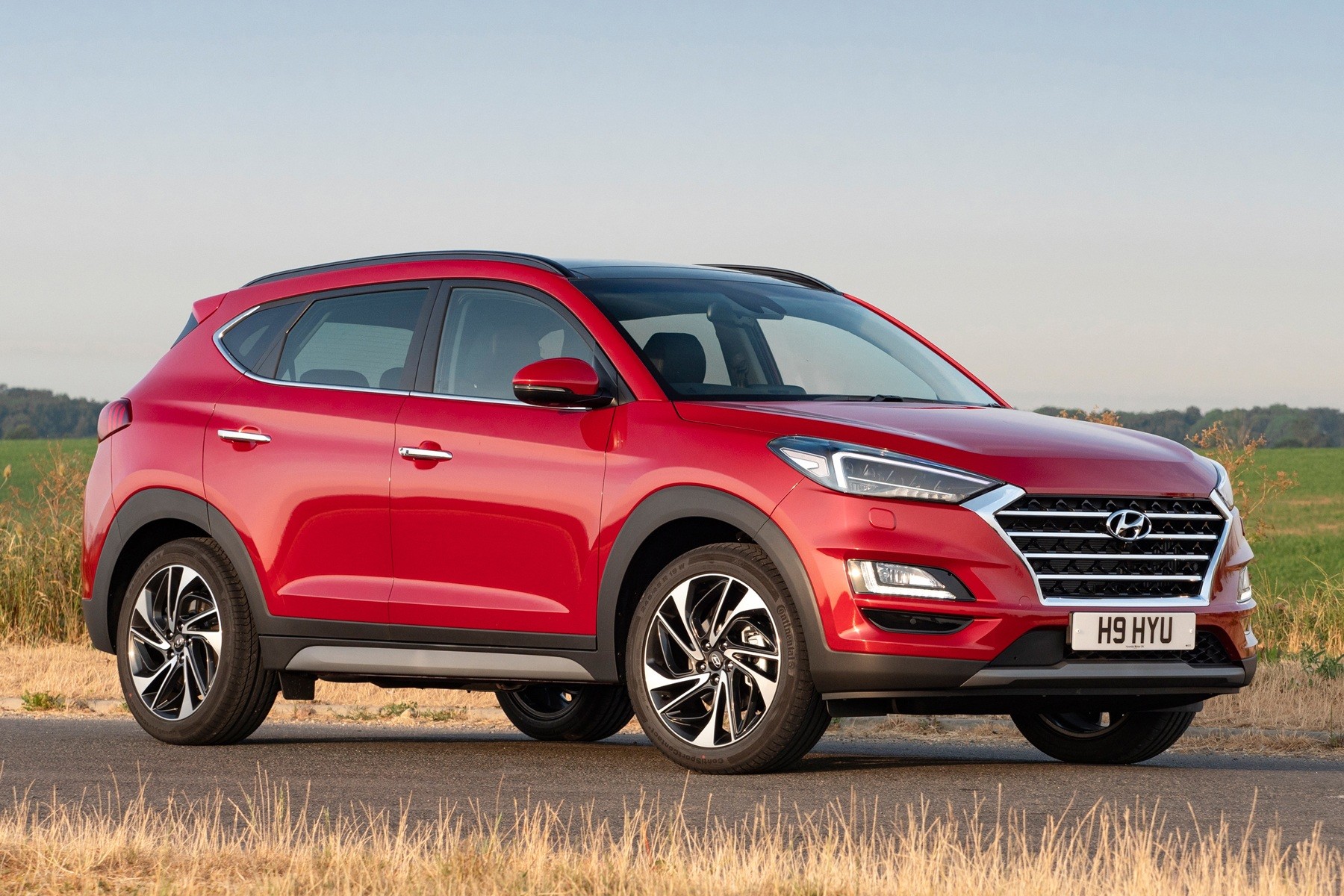 Hyundai Tucson
The Hyundai Tucson is the compact SUV sister car to the Kia Sportage. It has a five-year warranty instead of the Kia's seven – but instead of being capped at 100,000 miles, it's actually unlimited in distance. Just the ticket for high-mileage motorists (and proof of how much faith Hyundai has in its strong-selling SUV). The engine line-up is the same as the Kia, while equipment levels are generally comparable. Testers suggest the Hyundai has a slightly comfier ride, to contrast with the sportier Sportage, but it's still only degrees of difference. Either makes for a very sound and dependable used SUV.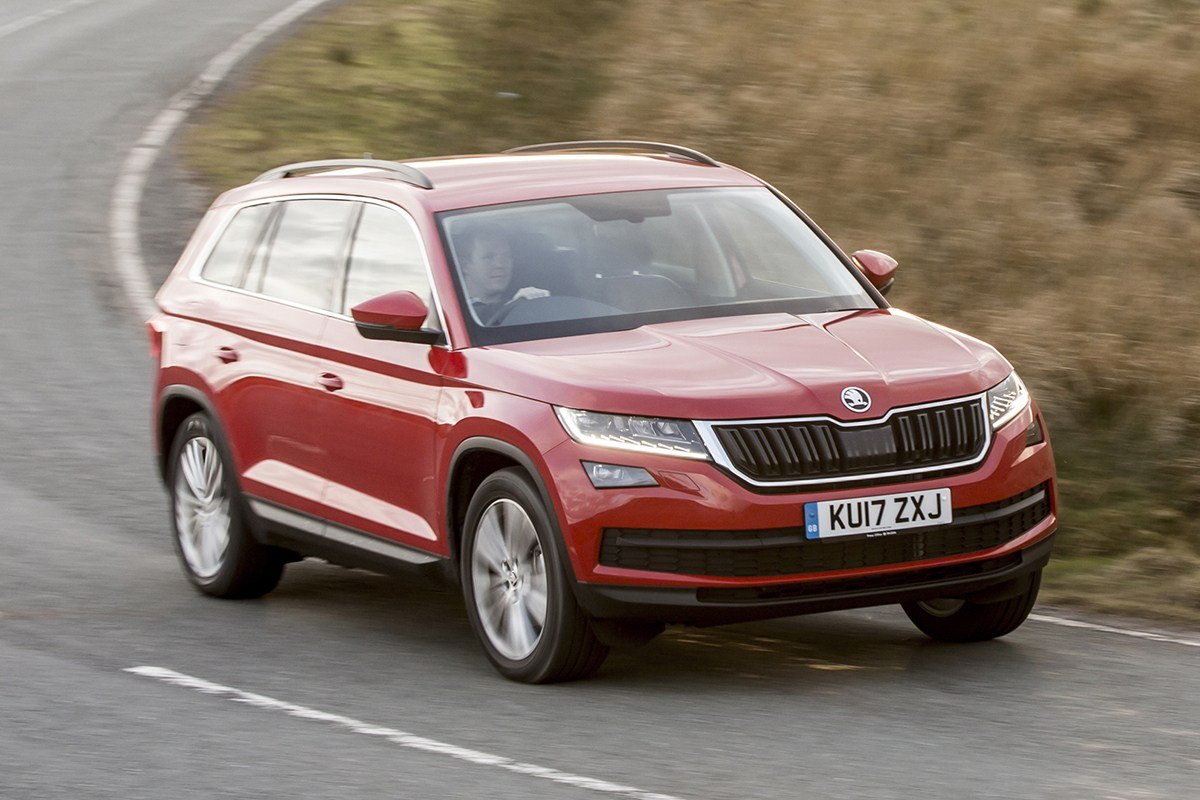 Skoda Kodiaq
The large seven-seat Kodiaq was the first proper SUV from Skoda. Sophisticated in appearance, with a commanding and upmarket feel from behind the wheel, it was a hit from the off. Volkswagen engineering provides an excellent range of engines, plus a chassis that's stable through bends and comfortable over bumps. The Kodiaq also has a good haul of standard safety features. Solid Skoda build quality means it's made to last, and it's a good choice both for large families and, thanks to the clever fold-flat third-row seats, smaller families who want the flexibility of a truly enormous boot.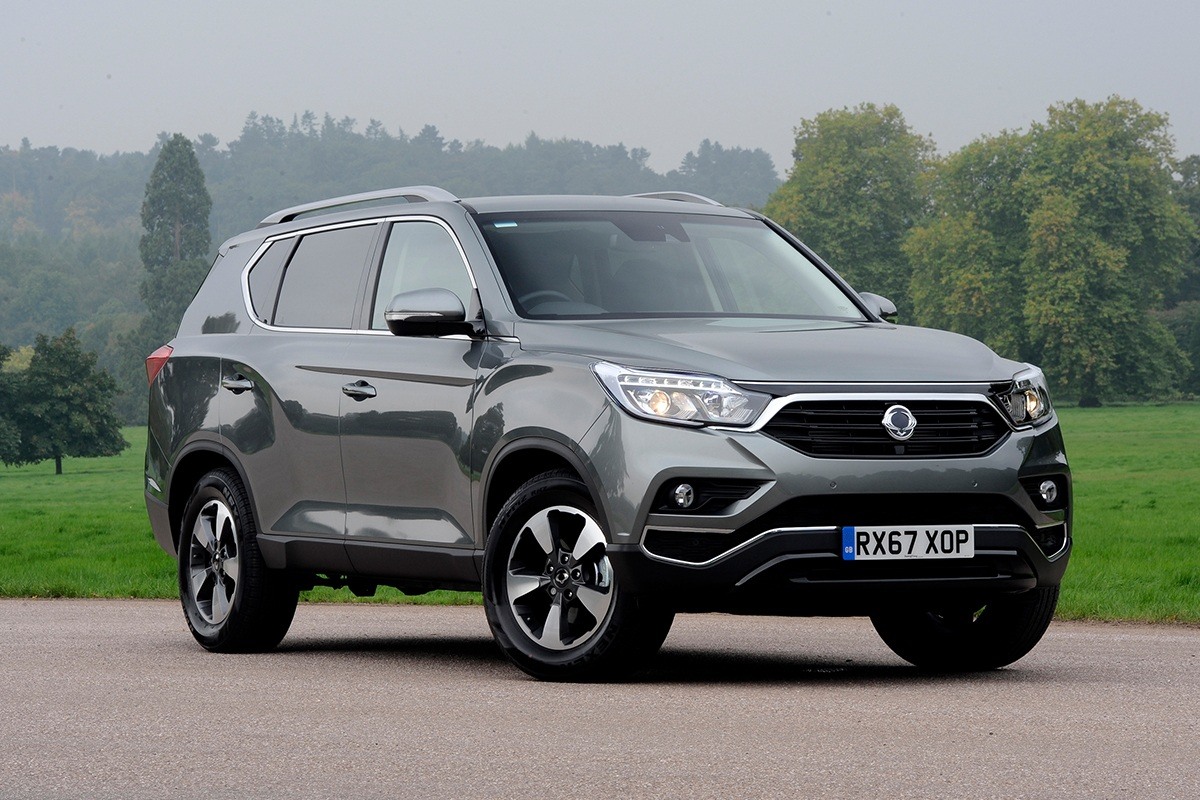 SsangYong Rexton
The current SsangYong Rexton was introduced in 2017 and quickly gained plaudits as the Korean firm's most grown-up and luxurious car to date. It's a large SUV that caravanners will immediately be drawn to, courtesy of a massive 3.5-tonne towing capacity. The rugged chassis means it's great off-road as well, with loads of traction and plenty of ground clearance. The huge interior is very well equipped, and the quality of fit and finish impresses, particularly given the Rexton's very affordable used prices. The 2.2-litre diesel engine's 184hp sounds a bit weedy on paper, but it compensates with loads of mid-range pulling power. Best of all, this used SUV comes with a tremendous seven-year, 150,000-mile warranty for ultimate peace of mind.
What is the most reliable used SUV?
The 10 used SUVs featured in our guide are generally very reliable, particularly Japanese models such as the Honda CR-V and Toyota RAV4. The Korean duo, the Kia Sportage and the Hyundai Tucson, are also cars you can rely upon, backed up by lengthy warranties from new. SsangYong offers a Kia-rivalling seven-year warranty on the Rexton, too. The newer the SUV you buy, the more original manufacturer warranty will remain.
Are used SUVs safe?
SUVs are generally a little safer than regular cars. That's because they are bigger, taller and heavier, and car manufacturers use this to aid occupant protection. All the SUVs we have featured here also come with comprehensive safety assist systems, which include technology such as autonomous emergency braking and all-round parking sensors (and cameras) to make low-speed manoeuvring that bit safer. Check the safety ratings on the official Euro NCAP website if you're unsure.
How much do used SUVs cost to run?
By and large, SUVs do cost a bit more to run. They consume a little more fuel than a regular car, and insurance can be more expensive. However, the differences aren't enormous, and the best used SUVs should broadly be comparable with regular cars in terms of running costs. Models such as the Toyota RAV4 Hybrid can actually have a positive impact on your fuel bills, thanks to their efficiency. Equally, choosing a Kia Sportage or SsangYong Rexton means you won't have to consider an extended warranty until the vehicle is seven years old.
Ask HJ
What's the best used SUV?
What is the most economical, automatic, small SUV for me? I will be buying secondhand and have a budget of £8000.
I would probably go with the old-shape Honda CR-V. Very comfortable and easy to drive. The automatic has a good reputation for reliability: https://www.honestjohn.co.uk/carbycar/honda/cr-v-2012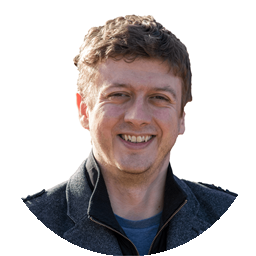 More Questions
More SUV guides