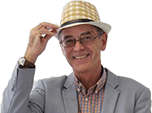 Nissan Qashqai (2014–)
Last updated 11 December 2018
Improved interior over previous Qashqai. Very smooth and quiet ride.
Leg room in the back could be better. 1.2 DIG-T has common problems with stop/start and losing power. Supply problem with CVT auto.
Updated 11 December 2018
Report of Infotainment unit of April 2015 Nissan Qashqai N-Tec + failing intermittently at 60,000 miles. The audio unit has started cutting out for short periods. The whole unit (inc SatNav, etc) shut...
Introduction
The Nissan Qashqai is the UK's best-selling crossover and it isn't difficult to understand the unwavering popularity. Developed and built in Britain, the Qashqai is smooth and easy to drive, while its refined suspension and frugal engines make it an appealing family choice, with claimed economy peaking at 74.3mpg and 99g/km of CO2 for the excellent 1.5 dCi 110 engine.  
All versions of the Nissan Qashqai are well-equipped as standard, which means you don't have to raid the options list to get the most out of it. However, while the Qashqai can be considered the forefather of the crossover boom, it no longer enjoys the status as the outright best. Both the SEAT Ateca and Renault Kadjar edge ahead when it comes to value and practicality.  
At launch, there was a range of three engines to choose from - the 1.5 dCi diesel, which is only available as a front-wheel drive manual, but delivers an efficient 99g/km CO2 from 110PS. The 1.6 dCi, which boasts 20PS more and the option of a CVT automatic transmission and four-wheel drive plus a 1.2-litre DIG-T petrol with 115PS. In 2015 a 163PS 1.6 DIG-T petrol was added to the range.
Regardless of which set-up you choose, the Qashqai is seldom sharp or engaging to drive. The steering feels numb and the pedals are decidedly lacking in feedback. That said, few will ever buy a Qashqai for performance and only those who live in rural areas or tow caravans will want to sacrifice fuel economy for four-wheel drive.
As with any family crossover, technology and safety play a big part in the Qashqai and top spec models get traffic sign recognition, motorway lane departure warning and blind spot system that will alert the driver if a passing car is hidden from the mirrors. There is also a front collision avoidance system that scans the road ahead by using a built-in radar system to stop the car if it detects a potential collision.
In 2017, Nissan gave the Qashqai a comprehensive facelift and added autonomous safety tech to the mix. The most impressive piece of kit is the optional ProPilot system, which provides semi-autonomous driving with it taking control of the accelerator, brakes and lane guidance on the motorway. The driver still has to keep their hands on the steering wheel, but ProPilot will effectively drive the car under guidance. It will also automatically navigate congestion, when specified with Traffic Jam assist.  
While accomplished and attractive – especially when you factor in Nissan's affordable range of PCP deals – the Qashqai does have a few blots on its report card, with leg room and boot space being the chief areas of disappointment. As a result it can feel somewhat cramped when filled with luggage and four adults.
Nissan Qashqai 1.2 DIG-T Acenta Premium Road Test
Long Term Test Nissan Qashqai 1.5 dCi n-tec
Owners' reviews
Nice drive, good kit, poor economy
High hopes initially, but after living with it for a couple of years you find a lot of faults and niggles