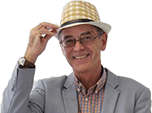 Skoda Karoq (2018–)
Last updated 2 November 2018
Effectively a replacement for the Yeti but with more space. Promises to be affordable to run. Similar to SEAT Ateca.
Not the most exciting thing to look at...
Updated 2 November 2018
Report of accelerator failure twice, both at low speeds, in a new Skoda Karoq 2.0 TDI DSG. First time, reversing out of a parking slot normally and then driving for 40 yards to the main road to turn...
Introduction
The Karoq replaces the Yeti in the Skoda line-up, being a more direct rival to the likes of the Nissan Qashqai.
Given the increased dimensions, it's perhaps understandable that the Karoq is considerably larger on the inside, with space for up to seven adults. There is also a 588 litre boot, with the rear seats in place, which is 172 litres more than the Yeti. 
Flatten the rear bench and cargo capacity increases to 1810 litres - which is 50 litres more than the outgoing car. 
As well as more space, Skoda offers better connectivity and driver assistance, with automatic parking, lane keeping assist and blind spot detection. Full LED headlights will also be available, along with improved adaptive cruise control and autonomous braking, which will bring the vehicle to a halt if pedestrians step out in front of it. 
Five engines - two petrols and three diesels – are offered, ranging from 1.0, 1.5, 1.6 and 2.0-litres. Power ratings will start with 115PS and increase to 190PS.
As with the Yeti, front-wheel and four-wheel drive are available, along with six-speed manual and seven-speed DSG automatic transmissions. Skoda hasn't released any economy or CO2 ratings, but tell us that the Karoq will tow up to two tonnes when hooked to a braked trailer. 
Owners' reviews
Practical car with hint of luxury and potential issue for shorter-legged drivers
Great car to drive, really good replacement for the Yeti
Don't need a sentence to sum up the Karoq just one word "Wonderful "