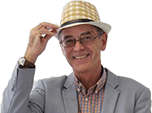 Volvo XC40 (2018–)
Last updated 22 July 2018
Practical, good looking family friendly 2WD and 4WD SUV that's also comfortable and relaxing to drive.
Relatively expensive with prices starting at £28,000 and rising to over £40,000 before option packs are added.
Updated 21 July 2018
Volvo XC40 awarded 5 Star NCAP safety rating: 97% overall; 87% occupant protection; 71% pedestrian protection; 76% Safety Assist.
Introduction
The XC40, for which the company has received more than 13,000 pre-orders, is Volvo Cars' first small premium SUV. Deliveries from February 2018.
With the XC40, Volvo Cars enters the fastest-growing segment in the automotive industry. 
The XC40 is the first model on Volvo Cars' new modular small-car platform, the Compact Modular Architecture (CMA), which underpins all subsequent cars in the 40 series. The CMA platform, co-developed with Geely, will provide Volvo Cars with the necessary synergies and economies of scale for the small premium car segment.
Considerable investments in recent years have transformed the Ghent plant into a global export hub for CMA-based cars, including an 8,000 square metre addition to the body shop. A total of 363 new robots have been installed, including one which has been nicknamed "the Beast" by Ghent employees. This large robot, unique within Volvo Cars' global manufacturing system, is used to lift lower car bodies to a conveyor belt close to the ceiling of the plant.