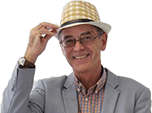 Jaguar E-Pace (2018–)
Last updated 23 June 2019
Handles well. Decent room for five adults.
Engines sound and perform disappointingly. Interior not as high quality as the competition. Infotainment system can be frustrating to use.
Updated 20 March 2019
Problems reported with April 2018 Jaguar E-Pace Si4 250 Ingenium petrol. Frequently slow to react to the accelerator – difficult e.g. when waiting for a gap in traffic at a busy roundabout and...
Introduction
Jaguar used to be famous for its sportscars and fast saloons. But like many other car manufacturers in recent years, the brand has had to move with the times - and what buyers want. Which is SUVs. The F-Pace – a rival for the BMW X3 and Porsche Macan – launched in the summer of 2016.
And the smaller E-Pace faces off against the BMW X1, Audi Q3 and Volvo XC40. Jaguar hopes its blend of performance and comfort will win it a new audience.
The E-Pace is about the same size as the BMW X1, although it is slightly wider, giving it a more purposeful stance - there is certainly something of the F-Type in its styling. In fact, in our eyes, it really looks the business.
The entry-level E-Pace is front-wheel drive (the first front-drive Jaguar since the X-Type), and perhaps hints at the first challenge for Jaguar with the new model: how to ensure it feels part of the same family as the F-Type, and not related to the Range Rover Evoque.
There are two basic E-Pace body variants - the standard car or the R-Dynamic, which has a sports styling kit, and a slightly more aggressive look. Each is then available with optional packs. Upgrading to S costs £3060, going from S to SE is an extra £5730, and the premium for HSE over SE is £2800.
The cabin has a clean, uncluttered design although it stops short of feeling as premium as rivals. It's not that it's cheap, it just stops short of feeling truely special. Most functions are found in the touch-screen display with rotary controls for the air conditioning below. This system - Jaguar's 10-inch Touch Pro multimedia display - looks slick, but isn't as easy to use as other systems. It feels like the Android infotainment system of the car world. While it does everything Apple does, it's not quite as user friendly.
Talking of which, there's currently no Apple CarPlay or Android Auto available in the E-Pace. It's been introduced in the I-Pace, and it'll no doubt arrive on the E-Pace in the future, but for now you've got no choice but to use the car's slightly clumsy infotainment interface.
You might be tempted to ignore these concerns if the E-Pace drives like a Jaguar should. And it kind of does. By that, we mean it handles well, with little body roll and enough steering feedback (although it is quite light). It's nearly 2.0-tonnes, though, and feels it when you try to accelerate. Even the P300 doesn't feel quick.
So, the E-Pace is far from perfect. You might be tempted to live with its issues to drive a car that looks as good as it does, as well as make a statement by not being a generic premium Audi/BMW/Mercedes-Benz SUV. But the Volvo XC40 also looks brilliant and does the whole 'not German' thing a little more convincingly.
List Price from
£29,400
Buy new from

£27,277

Contract hire from

£275.99

per month