Volkswagen previews new ID.2 electric crossover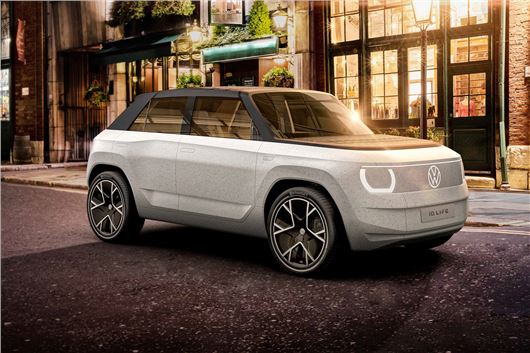 Published 09 September 2021
Volkswagen unveils ID. Life concept in Germany
Concept is expected to develop into new ID.2 electric crossover 
Prices expected to start in the region of £17,000 when the ID.2 launches in 2025
The Volkswagen ID.2 has been previewed in Germany. The compact electric crossover will cover up to 250 miles on a single charge and go on sale in 2025, with prices starting in the region of £17,000.   
The small SUV represents a second wave of electric cars from Volkswagen following the ID.3 family car and ID.4 SUV that are already on sale.
2025 Volkswagen ID. Life (ID.2) price and release date
The Volkswagen ID.2 is set to go on sale in 2025 with Volkswagen saying it will be priced between €20,000 - €25,000 (£17,000- £21,000) – impressive given the e-Up, Volkswagen's current entry-level EV, starts from £23,555. It's a clear sign that EVs are edging closer to price parity with petrols and diesels.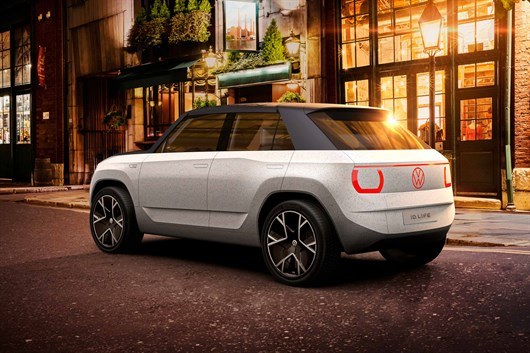 2025 Volkswagen ID. Life (ID.2) specs
The Volkswagen ID. Life is expected to be called the ID.2 when it goes on sale in 2025. The small crossover will sit above another new electric model called the ID.1 and predictably below the ID.3 and ID.4 currently on sale.
The DNA of those cars is plain to see even at this early stage. The ID. Life gets the sealed grille and simple lines already seen on VW's current electric models, with some strong creases adding chunky muscle. The body is finished in a clear coat produced from wood chips, just one of the recycled materials used to bolster the ID. Life's perceived eco credentials. 
The shaped head and tail lights hint that the ID. Life's lights will perform a synchronized dance when you lock and unlock the car, just like the ID.3 and 4. The concept car's removable roof is unlikely to make it to production, though.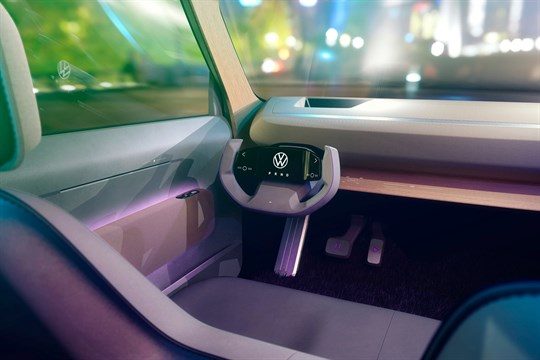 Volkswagen ID.2 interior 
Inside, the interior makes the best use of the electric drivetrain's neat packaging. You can expect the production car to have no centre console, a completely flat floor and large windows that make the cabin feel bright and airy. 
Almost lounge-like, in fact. In keeping with this theme, the show car comes complete with a projector home cinema and a games console, along with a 230V power supply. A large infotainment screen with Apple CarPlay and Android Auto is more likely to make to the car you can buy in 2025. 
Motive power comes from a 172kW (234PS) motor that drives the front wheels and is said to get the little Volkswagen from 0-62mph in 6.9 seconds, while the 57kW battery is enough for a near-250-mile range. 
And that's about all we know so far. The ID. Life is just part of an EV strategy that VW says will see pure-electric cars account for 70 per cent of its sales in Europe by 2030.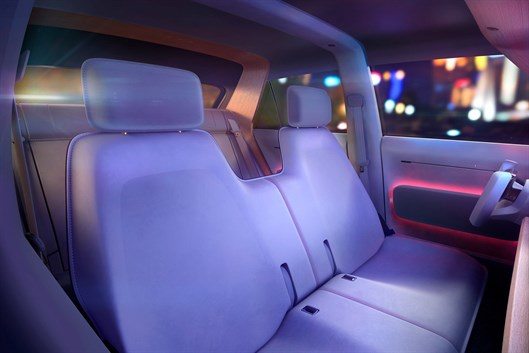 1
How much will the Volkswagen ID.2 cost?
The Volkswagen ID.2 will launch in 2025 and be priced from €20,000 - which is about £17,000. However, we think on-the-road prices will be closer to £20,000 when the car has been specified for the UK market and the plug-in car grant has been deducted (presuming it still exists in 2025). 
2
What are the Volkswagen ID.2's rivals?
3
Where will the ID.2 fit in Volkswagen range?
The ID.2 will sit below the ID.3 hatchback and above the expected ID.1 electric city car in the Volkswagen line-up. 
Ask HJ
Do electric cars need to be 'run-in'?
Do electric cars need running in like petrol and diesel models? I'm buying a new Kia e-Niro 4. The dealer says they have several in their storage compound. Do I need to worry that it has potentially been sitting around for a long time?
Most new cars will sit in a compound for a little while. The dealer will carry out a full pre-delivery inspection to ensure it's in new condition and fully roadworthy before you take delivery. And no, there's no need to run in an electric car.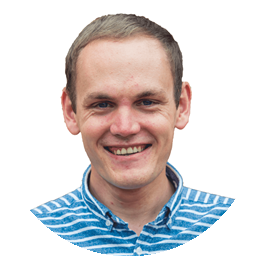 More Questions
Ask HJ
Should I replace my E-Class diesel with an EV?
I presently have a Mercedes-Benz E-Class diesel but am thinking of a greener option for the future. However, I am sure I am not alone in seeing "range anxiety" as my biggest worry and am therefore very wary of a pure electric vehicle. Right now I have a vehicle that takes me about 10 minutes to refill at any petrol station and thereby ensures I have a further 350 miles of worry-free motoring. Even though I rarely do much mileage, I can only think that a hybrid will be the only option that will give me the reassurance of not constantly looking at the fuel gauge. Am I wrong?
Many of the latest electric cars can comfortably cover more than 200 miles from a charge. How often do you cover more than 200 miles without stopping for a half-hour break (during which you could charge the car)? We wouldn't recommend an EV if you're a high mileage driver spending five days a week travelling up and down the motorway, but you might be surprised at how easily an EV fits into your life. If you can charge a car at home and mainly cover short journeys, it'll actually be less hassle than owning a petrol or diesel car as you'll never have to visit a filling station again. If you're not convinced that an EV will work for you, consider a plug-in hybrid as an introduction to electrified motoring.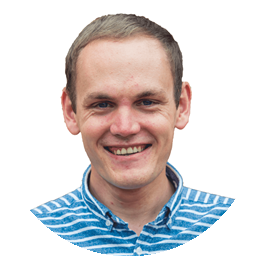 More Questions
Comments
Author

Russell Campbell
Latest