Cheap Car Breakdown Cover
Full breakdown cover from £28.79 per year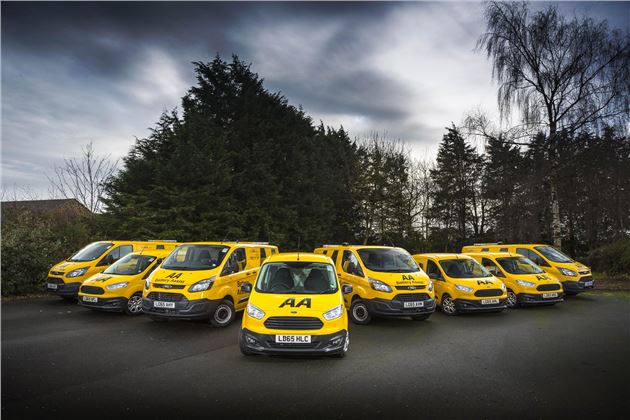 There are many different types of breakdown cover and the level is in the detail. That's why we're here to guide you through what's on offer to get you the best policy at the keenest price.
Am I covered or the car?
If you regularly drive more than one car, a personal breakdown policy is a good idea. It covers you for whatever car you're driving and even if you're a passenger. However, it tends to be more expensive, so for those who only drive their own vehicle it's better to stick with a car-specific deal. The RAC, for instance, will let you use your breakdown cover in any vehicle for a £10 payment*. 
Can I cover more than one car with a single policy?
Breakdown cover for multiple cars is very rare, so it's better to have a personal policy that means you are looked after whatever car you're in. Another option is to choose a joint policy where you and another driver, typically a spouse or family member, share the same cover for a single payment that's often cheaper than two separate deals. Adding another person costs much less than a seperate policy (with the RAC, it's around £36*) and means that they have the same level of cover as you in any vehicle they're in.
Do new cars need breakdown cover?
Almost all new cars include breakdown cover for the first 12 months of your ownership. This often extends across the whole of Europe, but read the documents before heading over the Channel and always inform your insurer and breakdown provider that you're going abroad. With breakdown cover available from around the £20 mark or lower with a range of providers, under £100 for European cover and under £120 for full breakdown cover with The AA, there's no reason to to allow a breakdown cover promotion to affect your buying decision when it comes to a new car. 
Best Breakdown Cover Deals 2020
How To Get The Best Deal
As always, make sure you have all the relevent phone numbers to hand in case the worst happens. Speaking of which, you also might want to find out about the worst case scenario. No one expects their car to breakdown abroad, but it can happen. Worse news is that it could be terminal - or at least not be able to fixed on the continent (whether that's because of parts, skills or the fault itself). So find out how you get home. If you need your car for work, you don't want to wait 12 weeks for it to be delivered to a car park in Kent and have to pay even more money to get it trailered.
* Sometimes we show a link with a * next to it. It means that it is an affiliate link and as a result helps HonestJohn.co.uk stay free to use. It's tracked to us and if you go through it, it can sometimes result in a payment or benefit to the site.