Cheap Car Breakdown Cover
Full breakdown cover from just £22.48 per year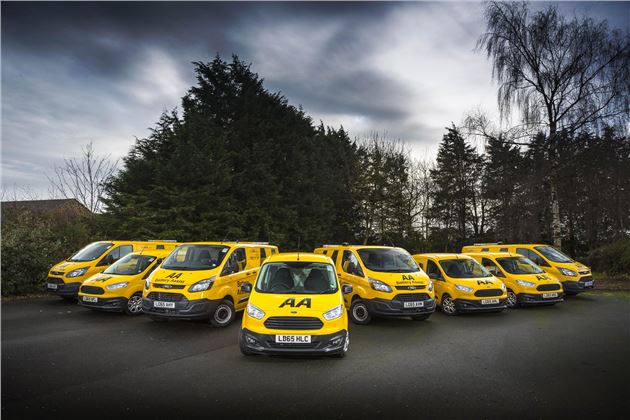 There are various types of breakdown cover so it's important to look into the details. Cover is available for most vehicles — including cars, vans and motorbikes. Most providers only offer roadside assistance as standard, but some also offer roadside and home rescue, alternative transport etc.
We've put together this guide to show you what's on offer and to help you to get the best policy at the best price.
Best breakdown deals
Provider

Cover

Cost (annually)

What do you get?

AA*
National Recovery
£132
Roadside assistance, national recovery and At Home service, plus unlimited call outs. Not the cheapest, but the AA has the largest patrol fleet in the UK.
AutoAid
Personal Recovery
£59.99

This deal covers you and a legal partner for breakdown and recovery in any eligible vehicle for onwards travel, vandalism, towed caravans or trailers and  home start. It also provides for caravans and trailers, vandalism and theft.

 

Cover My Breakdown*
National And Home Cover
£22.97

National car cover gets the headline low price but this can easily be upgraded to cover an individual as well. Includes 'no hidden fees' and an onward travel promise. You can also claim up to £200 towards the cost of emergency overnight accommodation.

Emergency Assist*
Saver Cover 
£24

This vehicle cover policy is ideal for very low mileage drivers and is described as being designed for the 'occassional motorist'. It includes local recovery (up to 25 miles to the nearest garage) and roadside assistance.

GEM Motoring Assist*
Recovery Extra
 £96.66
As well as roadside and home assistance, plus nationwide recovery, this comes with Onward Travel if your car breaks down more than 25 miles from home.
Green Flag
Recovery Plus
 £44 (average)
The usual roadside, home and national assistance is included, plus unlimited call-outs and free mis-fuelling protection. There's also Onward Travel if the car cannot be fixed at the roadside. Prices vary depending on age of vehicle.
Halfords Breakdown Cover
Nationwide
£50

The cover includes recovery up to 10 miles, alternative transport, emergency overnight accommodation, lost or damaged key assist and cycle cover. Quotes also vary depending on the age of your vehicle.

Insure4Breakdown*
Violet European Annual
£79.99

This deal offers up to 90 days of driving in Europe on as many trips as you like. It also comes with full UK recovery and applies to all cars up to 10-years old.

LV= Britannia Rescue
Roadside Assist
£30

Roadside assistance when you're away from home with a local recovery (up to 10 miles) if they can't fix your vehicle.

MotorEasy*
Nationwide Recovery
£45.47

As well as roadside assistance beyond one mile of your home address and recovery to any chosen destination across the UK, this also includes alternative transport, emergency overnight accommodation, key recovery, misfuel assist and driver illness or injury cover.

RAC*
Roadside Recovery
£171
This 18-month deal covers you should your car come to a halt more than a quarter of a mile from home. It includes a 10-mile tow to a destination of your choice and there's a large network coverage of RAC patrols so, despite not being cheap, you shouldn't be left hanging about too long.
Start Rescue
Three Star
£30.80

Coverage includes roadside assistance, nationwide cover and home assist, so you can get help at your registered address if, for example, you wake up to a flat battery or deflated tyre.

Rescue My Car
National & home breakdown 
£28.49

This national and home coverage comes from Rescue My Car, one of the best rated breakdown firms in the 2020 HonestJohn.co.uk Satisfaction Index. It includes unlimited call outs with 4000 recovery operators nationwide.
Am I covered or the car?
If you regularly drive more than one car, a personal breakdown policy is a good idea. It covers you for whatever car you're driving and even if you're a passenger.
However, it tends to be more expensive so for those who only drive their own vehicle, it's better to stick with a car-specific deal. The RAC, for instance, will let you use your personal breakdown cover in any vehicle for a £10.50 payment*. 
Can I cover more than one car with a single policy?
Breakdown cover for multiple cars is very rare, so it's better to have a personal policy that means you are looked after whatever car you're in. Another option is to choose a joint policy where you and another driver, typically a spouse or family member, share the same cover for a single payment that's often cheaper than two separate deals. Adding another person costs much less than a seperate policy and means that they have the same level of cover as you in any vehicle they're in.
Do new cars need breakdown cover?
Almost all new cars include breakdown cover for the first 12 months of your ownership. This often extends across the whole of Europe, but read the documents before heading over the Channel and always inform your insurer and breakdown provider that you're going abroad.
With breakdown cover available from around the £20 mark or lower with a range of providers and under £120 for full breakdown cover with The AA, there's no reason to to allow a breakdown cover promotion to affect your buying decision when it comes to a new car.
We've arranged a deal on Breakdown Cover for HonestJohn.co.uk readers. Use the Emergency Assist voucher code HJOHN20 at Emergency Assist and get 20 per cent off the standard price of a policy.
Make sure you use the code ASAP.
Cover my Breakdown's National and Home policies include Roadside Assistance, Nationwide Recovery, Home Start, Unlimited Callouts, Onward Travel, Overnight Accommodation and cover for misfuelling as standard. They also offer a 24/7 UK call centre.
We've arranged a deal on Breakdown Cover for HonestJohn.co.uk readers. Use the Insure4Breakdown voucher code Honestjohn5 at Insure4Breakdown and get 5 per cent off the standard price of a policy.
Make sure you use the code ASAP.
What do I need to know before buying?
As with any insurance policy, it pays to read the detail. Make sure you know what's included with any breakdown cover you buy and make sure you take copies with you when travelling abroad.
Is it personal or vehicle cover?
Vehicle-only cover is usually cheaper, but a personal policy means you can call for help regardless of what car you're in as a driver or passenger. Be certain you know which type you have.
Are there unlimited call-outs?
Most policies have a maximum number of call-outs you can make in a 12-month period to avoid some drivers abusing the system. If you're unlucky enough to need more than this, it will result in a higher premium in the following year.
What age and types of vehicle are covered?
If you drive an older car, breakdown providers will assume it's less reliable than a newer vehicle and will charge more for a policy. You could also face higher costs for larger SUVs, pick-ups and motorhomes because the cost of recovery is higher.
What about caravans, trailers and classic cars
There are caravan-specific policies, but they don't cover your car. It's best to take out national recovery deal and state that you occasionally tow a caravan or trailer. For classic cars, there are dedicated policies available that recognise they need specialist care in the event of a fault and allow you to nominate the garage it gets taken to. On the plus side, older cars are much easier to fix at the roadside.
Off-road and on-track driving is different
If you drive on unmade roads or race tracks, normal breakdown assistance will not be able to reach your location. There are specialist policies for these types of driving, but they are expensive due the specialist equipment needed to attend to vehicles in these conditions.
Is mis-fuelling covered?
One of the most common causes of a call-out is putting the wrong fuel in your car. Most comprehensive policies will include this, but some might demand a separate payment for disposing of the waste fuel, so check your documents. Other regular reasons for calling the breakdown service are running out of fuel, lost keys and flat batteries. Depending on your policy and the provider, these problems could be sorted at no additional cost or could incur a charge.
What about tyres and punctures
Flat tyres are a frequent call-out and most companies now include this in basic cover, especially if the puncture happens on the motorway where safety is a prime consideration. Make sure you have the locking wheel nut with the car, otherwise is may be difficult for the recovery agent to replace the wheel.
Don't forget general maintenance
The onus is on you to keep your car in good condition. If the breakdown policy provider or recovery agent thinks you are using their services in place of proper maintenance, they might refuse assistance. You cannot replace routine servicing with breakdown cover. Also, if your car's MoT or road tax has expired, the recovery team will reserve the right to take your car to a safe area and then leave you and the vehicle there.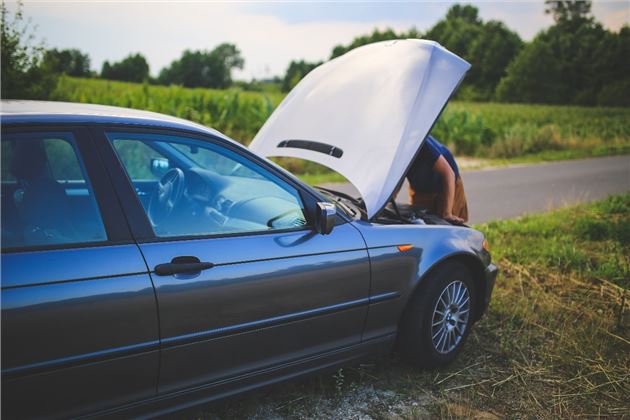 1
Do you already have breakdown cover?
You may already have car breakdown cover and not know it. For example, many packaged bank accounts offer breakdown cover. Sure, there's a monthly fee but they could save you hundreds of pounds. Some vehicle insurance policies also include roadside recovery, so make sure you check before forking out for a separate policy.
Automatic renewals are common with all types of insurance policy. That's because most companies hope you won't noticed your renewal price has crept up. At Honest John, we always tell motorists to turn off the auto-renew on their policies. So when your breakdown cover is due for renewal, shop around and be prepared to haggle with the existing provider - money saved is time well spent.
3
Don't buy more cover than you need
Know what you want. There are many different levels of breakdown cover, so decide what's necessary for you and stick to it. Don't add extras such as European cover if you only drive locally, but consider homestart, lost keys, and mis-fuelling as useful extras.
4
Be aware of potential deals
Check for offers. You can often find discount offers for breakdown cover online and in magazines, or when you buy other types of insurance. You can even sometimes get money off when you do your supermarket shop. You should also check our deals section where can find them for you. Remember, it often pays to go away as new customers get the best deals.
5
Cashback, cashback, cashback
Use a cashback website. When you buy breakdown cover through one of these sites, you get a percentage back when you've paid, making it cheaper. It costs nothing to sign up to these websites.
Also, if the scheme is part of Nectar or Tesco Clubcard, make sure you add your details as you can earn points and make savings there, too.
Plan ahead. If you know you'll be driving abroad, do you research. Is it cheaper to upgrade closer to the time of your trip or better to pay the yearly amount? Chances are it's cheaper to pay for it just when you need it, rather than all year round. It's also important to let your insurer know you'll be driving abroad if your breakdown cover is bundled together with your insurance premium.
7
How will I get home if my car breaks down abroad?
As always, make sure you have all the relevent phone numbers to hand in case the worst happens. Speaking of which, you also might want to find out about the worst case scenario. No one expects their car to breakdown abroad, but it can happen. Worse news is that it could be terminal - or at least not be able to fixed on the continent (whether that's because of parts, skills or the fault itself). So find out how you get home. If you need your car for work, you don't want to wait 12 weeks for it to be delivered to a car park in Kent and have to pay even more money to get it trailered.
8
How reliable is your car?
How reliable is your car? If you drive a nearly new car, you may only need the most basic cover as a safeguard. However, for those driving clapped-out old bangers, the most comprehensive policy with homestart included might prove vital. Just remember most policies have a limit on the number of annual call-outs.
Shop around. As well as the big name providers, there are plenty of other breakdown services, so try them all for the best deal. Use comparison websites and remember to mention if you're a member of any relevant association or profession that might entitle you to a further discount. To say 'thank you', many of key workers and NHS staff are able to get reduced rates.
Pets and animals. Surprisingly, some recovery companies won't help if you have pets or animals in the vehicle. So, check the policy before you buy it and, if necessary, insist pets are included in the deal at no added cost.
Best Breakdown Cover 2023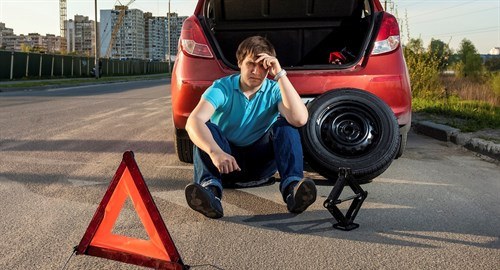 What are the best breakdown cover providers according to our users?
We collected almost 7500 of your experiences from breakdowns, whether they were a provider you chose yourself or manufacturer-supplied cover, and your ratings included not only the quality of the service provided but also value for money.
Ask HJ
Can I get occassional European breakdown cover for a classic car?
I'm looking for occasional European cover for my 1997 Ford Scorpio Cosworth. Can you help?
Check with your current insurer. It may be something that they offer as standard with your policy - or that can be added on without breaking the bank. Remember to check the fine print - if the worst happens, you want to know how and when your car will be recovered and where it will be taken to (a holding car park or your preferred garage).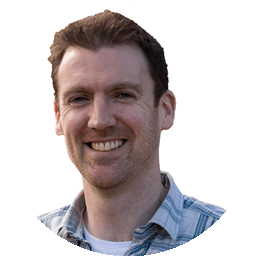 More Questions
Top 10 causes of breakdowns
Like insurance, it's better to have breakdown cover and not need it, than to need it and not have it. And if you want to reduce your chances of needing to call out a recovery van this list is one to read – these are the ten most common causes for an RAC callout.
Battery problems are by far and away the most common reason for RAC callouts. There are many reasons for batteries to fail, from leaving lights on to age-related wear. Batteries that aren't charging properly could also be indicative of a wider problem with the charging system, but charging issues are covered separately in this list.
Cold weather takes its toll on older batteries, so if your engine cranks over slowly in the winter it might be worth visiting your local garage – it's better to fix a tired battery than to find yourself stranded. It's also worth carrying some jump leads so you can get your car going without the wait for a breakdown service to arrive. 
This covers cars where a spare is provided but can't be fitted, either through lack of expertise or lack of tools. Punctures where no spare is available are covered separately. In many cases, even if you do have a spare wheel it is far easier and safer to wait for a recovery company to come and help out, either by towing you to a garage or changing the wheel there and then.
Cars often have very tight wheel nuts that can't be undone with the provided wheel brace. There are also fiddly jacks to consider, which are neither easy nor safe to use, particularly at the side of a busy road or on a cold dark night. Little surprise that people so regularly call for assistance with a wheel change.
The fuelling system of modern cars has plenty of components that can fail, from pumps and injectors to simple things like seals or even fuel tanks themselves. But another important weak link is the driver – misfuelling a car is easy to do, particularly for people who live in households with one petrol and one diesel car.
Most breakdown cover providers can fix a misfuelling problem provided the engine isn't operated after the incorrect fuel has been pumped in. Things get a little more difficult and expensive if you try to drive off with diesel in a petrol tank or vice-versa. And it can be very expensive to put right. 
The death of the spare wheel has been well-documented on HonestJohn.co.uk. Many modern cars make do with a puncture repair kit, which is fine for minor punctures but useless for blowouts, sidewall damage or larger holes in tyres. In these cases the only option is to have the car towed away or a replacement tyre fitted at the road side.
The only way that is going to happen is if you call a breakdown recovery company to your aid. This kind of breakdown is categorised separately from 'wheel change' callouts in second place, but combining both gives far more callouts than anything else. 
Another fairly broad category, body-electrical issues can be complicated and hard to trace. They include issues with blown fuses or damaged wires and can cover anything from the ignition barrel not working properly to a broken bulb.
Most people wouldn't bother to call out a breakdown service to repair a duff vanity mirror light, though, so you can assume most of these issues related to cars cutting out or failing to start, with the fault tracked down to something electrical like a bad earth or broken fuse.
The charging system keeps the battery topped up. If the battery doesn't have enough charge then the car won't start, so it's easy to see why people would need to call out recovery when the charging system has a problem.
There are a few components in the charging system but the item most prone to failure is the alternator, whether because the belt driving it snaps or because the alternator itself wears out from age and use. Replacing the alternator usually means a trip to a garage.
A clutch is a wearable component, so it is bound to fail at some point unless the owner notices and changes it in advance. This is, of course, preferable to it failing on the road and causing you to break down, so it's worth getting it checked at a service.
A worn clutch usually results in the clutch biting point being very high or very low on the travel of the clutch pedal. If this is the case with your car it might be worth a visit to a trustworthy garage to get it checked out and replaced - though the bill will probably quite expensive. 
The ignition system in a car isn't just the bit where the key goes. It consists of points on older models or coils on new cars, plumbed into spark plug wires and spark plugs in petrol cars or glow plugs on diesel models. There are also various sensors and other bits and pieces, all of which can go wrong.
Keeping on top of servicing and maintenance minimises the chance of ignition system failure – though it won't eliminate the possibility entirely. Having said that, the best way to avoid any kind of breakdown is to stick to the service and maintenance schedule for your car.
The cooling system on a car is sensitive to good maintenance – making sure the coolant is regularly changed and topped up will ensure the car doesn't overheat, plus it will make the heater and cooler in the cabin work at its best.
Nonetheless, things wear out. Coolant pipes split, radiators leak and various other components fail with age and mileage. Overheating can lead to more serious issues, too, including engine damage – so keep your eyes on the temperature gauge. 
Putting things right
What happens if you have an issue with your breakdown company?
1
How can I send my complaint about car breakdown to Honest John?
If you experience a problem with the service from a breakdown provider, you're entitled to complain. In the first instance, you should call the breakdown service and ask them to resolve the issue. As well as the phone call, put the complaint in writing and send it by email and registered post to be certain that it's been received.
Should that not get a result you think is fair, the next step is the Financial Ombudsman Service (FOS), but this must be done within eight weeks of making the complaint to the policy provider. The FOS will look at the case, the policy terms and conditions, and give a verdict. That decision is binding for the breakdown provider, but it's only legally binding for you if you decide to accept the verdict.
Like all insurance policies, breakdown cover is authorised and regulated by the Financial Conduct Authority. Any firm that does not mention this in its small print should be avoided.
Car Buying Advice
* Sometimes we show a link with a * next to it. It means that it is an affiliate link and as a result helps HonestJohn.co.uk stay free to use. It's tracked to us and if you go through it, it can sometimes result in a payment or benefit to the site.
Ask HJ
Is it safe to have my rear-wheel drive automatic car towed?
I have a Jaguar S-Type 2.7-litre diesel automatic. In event of a breakdown, which seems quite likely, is it possible to tow this car without causing damage to the transmission?
Given that the car is rear wheel drive then no, it should not be towed (even with the front wheels of the ground). It will need to be flat-bedded or the rear propshaft removed. The driver's handbook should have information about being towed
More Questions
Save 12% on GAP Insurance
Use HJ21 to save on an ALA policy
See offer