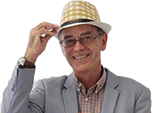 Warwickshire Police 
Covering the majority of the rural districts that surround Coventry, Warwickshire is home to a number of towns, including Nuneaton, Warwick and Stratford-on-Avon.
Nuneaton accounts for two of the top three crime districts, with CV10 and CV11 recording for 199 and 180 offences per 10,000 registered cars. The rural district of B46 accounts for the region's second highest car crime rate, although this is distorted by the fact that the postcode has a lot of passing traffic, but very little in the way of registered vehicles.
Warwickshire as a whole has a relatively high offence rate of 182 per 10,000 cars, but again this is distorted by the fact that the county experiences a large amount of visiting vehicles from the M42 and M6.
The safest area in the county is Solihull, with 32 offences of car crime. Kenilworth also has a low offence rate, with 57 incidents recorded in between 2011-2012.
Mitsubishi tops the tables for most targeted make of car, with 97 offences, while Skoda is the safest with just 23 incidents. 
See also: Top 10 Cars Stolen to order / Top 10 Most Stolen Cars / Crime homepage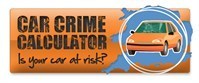 Crimes by type
Offence type
Offences per 10,000
registered vehicles
Theft from
88
Criminal Damage
66
Theft of
26
Interfering with
6
Total
185
Crimes by postcode
Postcode District
Offences per 10,000
registered vehicles
CV10
199
B46
192
CV11
180
CV7
152
CV34
139
CV12
132
CV32
118
CV21
117
CV33
112
B50
109
CV37
103
CV23
102
CV31
90
CV47
89
CV9
85
CV22
82
B49
78
B80
78
B95
69
CV36
58
B78
58
CV8
57
CV35
54
B94
32