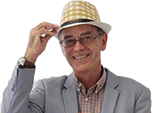 Renault
Renault is fairly unremarkable. Its vans languish at the bottom of the table compared with other Renault models thanks to high crime rates, while everything else is pretty typical. The Megane Scenic, sitting top of the table, is a possible anomaly because it's related by name to both the Megane and the Scenic, so crimes relating to it could have been recorded alongside either model in the table. Similarly the Wind and Koleos sold so badly they're almost impossible to find – little wonder the crime rate for them is low. 
See also: Top 10 Cars Stolen to order / Top 10 Most Stolen Cars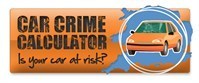 Crimes involving Renault by type
Offence type
Offences per 10,000
registered vehicles
Criminal Damage
63
Theft from
61
Theft of
13
Interfering with
3
Other
1
Total
140
18.9% better than the national average.
Crimes involving Renault by range
Range
Criminal Damage
Interfering with
Other
Theft from
Theft of
All offences
All figures are offences per 10,000 registered vehicles
Megane Scenic
7
0
0
5
1
13
Wind
8
0
0
8
0
14
Koleos
34
0
0
21
7
57
Grand Espace
21
4
0
26
4
59
Grand Scenic
35
1
1
23
4
59
Modus
36
1
0
20
2
60
5
37
4
0
18
29
81
Twingo
58
1
0
35
3
102
Kangoo
33
5
0
66
11
115
Clio
58
2
1
45
10
117
Megane
64
2
1
50
15
133
19
44
7
0
44
44
143
Laguna
71
2
0
58
18
146
Espace
73
3
0
65
29
169
Trafic
43
12
0
106
19
173
Scenic
92
2
1
77
10
180
Master
43
9
1
125
16
189