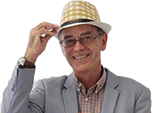 MG
MG models are few and far between. Older examples are classics, so many are kept safely garaged and don't travel far or often, which works in their favour. Take the top spot MGB – it's open topped, so you'd expect there to be a number of thefts from them, but the rate is very low. Either MGB owners are careful or there are few crimes reported when they do happen. 
See also: Top 10 Cars Stolen to order / Top 10 Most Stolen Cars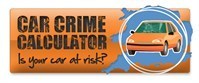 Crimes involving MG by type
Offence type
Offences per 10,000
registered vehicles
Criminal Damage
44
Theft from
25
Theft of
14
Interfering with
1
Other
1
Total
87
49.7% better than the national average.
Crimes involving MG by range
Range
Criminal Damage
Interfering with
Other
Theft from
Theft of
All offences
All figures are offences per 10,000 registered vehicles
MGB
3
0
1
6
6
15
Midget
12
0
1
1
7
20
MGA
19
0
0
0
19
36
MGF
23
1
0
21
10
55
MGTF
32
0
0
18
8
60
ZT
51
0
2
23
7
80
ZS
46
3
0
24
18
93
ZR
64
0
0
34
17
124