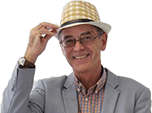 Saab
Saab is among the better manufacturers for crime rates. All of its models, even the older ones, have lower than average crime rates across all categories and its more common and more popular 9-3 and 9-5 are best. However, Saabs are rare and can no longer be bought new.
See also: Top 10 Cars Stolen to order / Top 10 Most Stolen Cars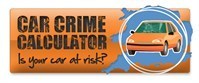 Crimes involving SAAB by type
Offence type
Offences per 10,000
registered vehicles
Criminal Damage
41
Theft from
35
Theft of
11
Interfering with
1
Other
1
Total
87
49.5% better than the national average.
Crimes involving SAAB by range
Range
Criminal Damage
Interfering with
Other
Theft from
Theft of
All offences
All figures are offences per 10,000 registered vehicles
9-3
4
0
1
7
2
13
9-5
24
1
0
22
2
48
9000
40
5
0
32
20
91
900
44
3
0
24
25
92