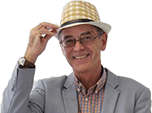 Merseyside Police
Merseyside Police has a relatively varied patch, covering Birkenhead, Liverpool, St Helens and Southport.
Unfortunately Merseyside Police only supplied a limited amount of data for the HonestJohn.co.uk Car Crime Census, which means the average offence rate of 53 offences per 10,000 cars is extremely misleading. Indeed, Merseyside Police refused to supply any data relating to criminal damage or theft from a motor vehicle, which makes it difficult to assess how bad/good the incident rates are for these types of crime.
What we do know is Liverpool has some of the worst hotspots in the country. The city centre L1 postcode recorded 2193 incidents per 10,000 vehicles, with two out of every 10 registered cars being subjected to some form of criminal attack.  Car crimes drops dramatically as you travel north through the city, with the adjacent L2 postcode recoding 1100 comparable offences – a 50 per cent drop compared to L1.
Liverpool's now former dockyards make up the majority of the L3 postcode and crime again takes a 50 per cent reduction, with 555 offences recorded per 10,000. It's worth noting that much of L3 has now been converted to flats and accommodation, which makes the huge reduction in crime a testament to the area's secure parking facilities.
The safest districts are found in Wirral, with CH61 registering 31 crimes per 10,000 cars – an incredible reduction of 98 per cent in comparison to the centre of Liverpool, which resides just 10 miles away. 
See also: Top 10 Cars Stolen to order / Top 10 Most Stolen Cars / Crime homepage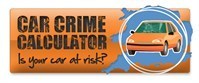 Crimes by type
Offence type
Offences per 10,000
registered vehicles
Theft of
36
Other
17
Total
53
Crimes by postcode
Postcode District
Offences per 10,000
registered vehicles
L1
2193
L2
1097
L3
555
L5
488
L7
412
L4
374
L6
360
L8
336
L30
290
L13
288
L11
276
L24
260
L29
245
L14
242
L9
235
CH41
226
L15
222
L17
212
L36
208
L10
199
L20
189
L16
177
L32
172
L34
166
L21
161
L12
152
L22
142
WA12
141
L33
140
L19
140
CH42
134
L28
130
L25
127
L18
126
L35
119
L27
119
WA9
115
WA10
114
PR8
110
L23
108
L26
108
CH43
99
WA11
95
CH44
93
L31
76
CH62
72
PR9
62
CH46
60
L38
60
L37
56
CH63
51
CH49
49
CH45
39
CH48
38
CH60
37
CH47
37
CH61
31