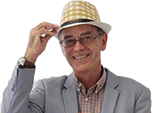 North Wales Police
Recording an average of 204 offences per 10,000 cars in 2011-2012, North Wales exceeds the national average by some margin and you'd be forgiven for thinking that this district has a serious problem with car crime. However, like a number of rural areas in the HonestJohn.co.uk Car Crime Census, the figures do not tell the whole story. North Wales has a relatively low ratio of car owners and this - combined with a few high crime areas - has resulted in a misleading overall average. Indeed, our heat map shows very little car crime in Wales
The highest concentration of car crime is found on the Isle of Anglesey, with Rhosneigr and the island's golf club recording 258 offences per 10,000 registered cars. Wrexham also ranks highly, with two of its postcode - LL13 and LL14 – recording 125 and 99 offences. Other locations of increased car crime include Bangor and Caernarfon.
The majority of north Wales is relatively safe from car crime, but Gaerwen is the best district with just eight offences being recorded in 2011-2012. Pentraeth on the Isle of Anglesey also shows little car crime, with records showing just nine incidents.
Vauxhalls were the most targeted car in north Wales, with 264 offences per 10,000 vehicles, while Mercedes-Benz and Peugeot also ranked highly with 216 and 213 comparable incidents. The least target make of car was Chevrolet, with 54 recorded offences per 10,000 registered cars.
See also: Top 10 Cars Stolen to order / Top 10 Most Stolen Cars / Crime homepage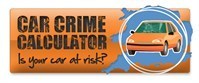 Crimes by type
Offence type
Offences per 10,000
registered vehicles
Criminal Damage
86
Theft of
57
Theft from
33
Other
28
Total
204
Crimes by postcode
Postcode District
Offences per 10,000
registered vehicles
LL64
258
LL13
125
LL14
99
LL18
90
CH5
89
LL11
87
LL19
80
LL57
75
LL56
72
CH6
70
LL28
65
LL78
65
LL12
65
CH8
63
LL24
63
LL55
63
LL20
61
LL22
60
CH4
58
LL49
58
LL41
56
LL65
53
LL32
53
LL34
52
LL29
48
LL40
48
LL38
47
LL45
45
LL73
44
CH7
44
LL59
43
LL67
41
LL33
39
LL23
39
LL31
39
LL35
38
LL30
35
LL42
34
LL53
32
LL51
29
LL52
28
LL68
26
LL74
23
LL48
23
LL17
22
LL21
20
SY20
20
LL72
20
LL71
20
LL63
19
LL16
19
LL54
19
LL27
18
LL46
18
LL61
16
LL26
16
LL62
15
LL36
14
LL15
14
LL77
12
LL75
9
LL60
8