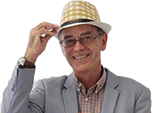 Dyfed-Powys Police
Dyfed-Powys experienced 72 offences per 10,000 registered vehicles in 2011-2012, which undercuts the national average by an impressive 40 per cent.
Crime hotspots are few and far between, with the biggest spike in car offences taking place in Aberaeron, with 91 offences per 10,000 vehicles. The second area most affected by crime is Pembroke Dock, with a comparable rate of 77 car crimes, while Llanelli, Carmarthenshire comes third in the regional crime table with 69 incidents.
The safest part of the Dyfed-Powys (and second best area for car crime in the whole of England and Wales) is SA66 in Pembrokeshire. The area is home to just a scattering of villages and recorded just four car crimes per 10,000 registered vehicles in 2011-2012.
What little crime there is in this area is limited to the built up areas and the most targeted models include Mitsubishi, SEAT, Rover and Fiat. Criminal damage makes up 60 per cent of all incidents while theft of a motor vehicle accounts for one in 10 offences. The least targeted vehicle was SAAB with a mere 23 reported crimes per 10,000 cars on the road. 
See also: Top 10 Cars Stolen to order / Top 10 Most Stolen Cars / Crime homepage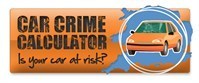 Crimes by type
Offence type
Offences per 10,000
registered vehicles
Criminal Damage
44
Theft from
20
Theft of
7
Interfering with
2
Total
72
Crimes by postcode
Postcode District
Offences per 10,000
registered vehicles
SA46
91
SA72
77
SA15
69
SA40
62
SA71
54
SA65
47
LD3
43
SA70
40
SA14
39
NP8
38
SA61
38
SA31
37
SA9
33
SA16
33
HR3
32
SA36
30
LD2
29
SA39
27
SA73
27
LD1
27
LD8
26
SY10
26
SY16
24
SY23
24
SA69
24
SA17
22
SA18
22
SY20
20
SA68
20
SA48
19
SA38
18
LD7
18
SY18
18
SA43
16
SY17
16
SA33
16
SA37
15
SA44
15
LD4
15
SY22
14
LD6
14
SY25
14
SY24
13
SA19
12
LD5
12
SA20
11
SY15
11
SA32
10
SY19
10
SA41
10
SA34
9
SA62
9
SA67
9
SA63
8
SA64
7
SA42
6
SY21
5
SA66
4