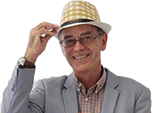 Central Scotland  
Car crime data for central Scotland covers a huge area, stretching from Bo'ness to Balfron and Maddiston to Muckhart.
The district recorded an above average rate of car crime, with 151 offences per 10,000 registered vehicles between 2011-2012. Criminal damage accounted for 57 per cent of all car crime, while theft from a motor vehicle represented 24 per cent of all offences. Almost 20 per cent of crimes involved a theft of a vehicle, with Citroen accounting for the most targeted make of car.
Other makes of vehicle targeted by the region's criminality included Ford (181 offences) and Mercedes-Benz, with 178 incidents per 10,000 cars.
With almost 60 per cent of all car crime involving criminal damage, Central Scotland Police has announced a focused effort to deal with vandalism, with more patrols and better community policing.  
As with all areas in Scotland, a lack of detailed data means that we are unable to display a heatmap for the region.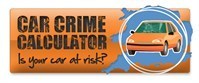 Crimes by type
Offence type
Offences per 10,000
registered vehicles
Criminal Damage
85
Theft from
36
Theft of
26
Other
3
Total
151