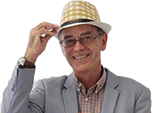 Sussex Police
Sussex police covers the counties of East Sussex and West Sussex. East Sussex is predominantly rural and is mostly made up of villages and towns. The two largest hotspots on the map are for Eastbourne and Hastings. The remainder of the county is largely clear of concentrations of car crime. Of the top 10 worst postcodes for the Sussex Police area, only three are in East Sussex and all make up the Hastings area.
It's a similar story in West Sussex, but it does have more in the way of built-up areas in Brighton, Crawley and Worthing. The RH11 part of Crawley is the worst postcode, closely followed by those that make up Brighton. BN9 is Newhaven and, in keeping with other parts of England and Wales, is a hotspot as it's a port.
The county also includes Gatwick Airport, though a strong security presence means there's not much crime to report. In the Shoreham corridor between Brighton and Worthing, Sussex Police have recently said that they are "hunting a gang of thieves believed to be responsible for a spate of car crime in Shoreham. The number of vehicles being broken into in the area has more than doubled in the last three months compared to the first three months of the year. Now officers have launched Operation Motorvation to try to catch the thieves responsible and to encourage owners to make their cars a less attractive target. In the first three months of the year 10 people reported having items stolen from their vehicles in the town."
It should be noted that Sussex Police sees a lower rate of car crime than many other forces in the country.
See also: Top 10 Cars Stolen to order / Top 10 Most Stolen Cars / Crime homepage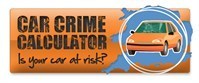 Crimes by type
Offence type
Offences per 10,000
registered vehicles
Criminal Damage
76
Theft from
71
Theft of
21
Interfering with
8
Total
176
Crimes by postcode
Postcode District
Offences per 10,000
registered vehicles
RH11
224
BN2
221
BN1
190
BN17
162
TN34
158
TN38
147
BN9
146
RH10
137
TN37
131
BN3
131
BN41
115
BN22
115
BN11
112
TN35
104
PO19
100
BN45
95
RH17
95
TN7
94
BN42
94
BN18
92
BN7
91
BN21
87
BN27
85
RH19
85
PO21
80
BN13
78
BN14
77
BN15
77
RH18
76
GU29
74
BN16
73
BN43
72
PO22
71
BN12
71
RH15
68
TN36
68
PO18
66
BN8
64
BN23
64
TN31
64
BN10
62
TN40
59
PO20
55
RH12
54
BN20
50
PO10
49
TN39
49
BN6
49
BN5
49
RH16
48
BN25
48
BN24
47
GU28
46
TN3
46
BN26
46
BN44
43
GU27
42
TN22
42
TN5
41
TN33
39
TN21
38
TN20
35
TN32
35
GU31
33
RH20
33
TN19
31
TN6
31
RH14
31
RH13
29