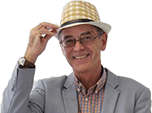 Scrappage registrations pass through the 250,000 mark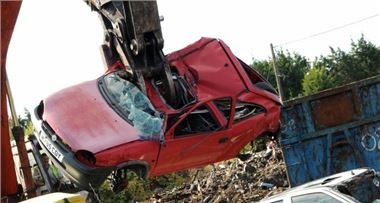 The SMMT has confirmed that 250,000 cars have been registered under the scrappage scheme, helping more than quarter of a million people out of ten-year-old cars into brand new ones.
Latest figures show that scrappage orders accounted for 21.6 per cent of all registrations in November, with superminis taking 72 per cent of all registrations under the scheme. The announcement comes the same week as the Department of Business, Innovation and Skills (BIS) updated its scrappage orders statistics.
As we reported in late November, there were errors within the data and some sales had been double-counted. This has now been corrected and the BIS website now states that there were 282,898 scrappage orders to 29 November. The previous update (before the data was 'cleansed') stated that 268,841 cars were ordered by 2 November. Less than three quarters of the allocated funds have been used, which means that buyers should be able to benefit from the scheme well into early 2010.








CARS









MARQUE


Sep


Oct


Nov


YTD




Cabdirect Taxis


4


3


3


14




Audi


1,006


482


476


2,661




BMW


961


328


157


2,459




Chevrolet


770


379


482


2,737




Chrysler


39


47


25


151




Citroen


2,433


942


845


8,469




Daihatsu


105


48


28


622




Dodge


47


82


49


220




Fiat Group *


6,157


3,656


2,875


20,117




Ford


9,400


3,494


3,774


28,982




Honda


2,559


791


1,352


8,707




Hyundai


8,286


5,544


4,137


30,739




Isuzu


-


-


-


-




Iveco


-


-


-


-




Jaguar


95


36


10


202




Jeep


17


29


26


122




Kia


5,133


3,427


3,159


19,361




Land Rover


305


108


60


680




Lexus


27


8


9


64




LTI


27


37


22


200




Mazda


3,178


951


596


6,798




Mercedes-Benz


372


164


73


1,104




MG


15


17


7


61




MINI


1,595


697


300


4,089




Mitsubishi


424


203


234


1,750




Nissan


3,485


1,313


1,300


10,672




Perodua


48


29


36


183




Peugeot


3,053


1,383


1,413


10,875




Porsche


4


4


4


24




Proton


49


23


16


192




Renault


2,629


1,424


1,430


8,108




Saab


72


30


31


196




SEAT


1,509


647


576


4,088




Skoda


2,897


1,337


887


7,859




smart


350


142


54


1,007




Ssangyong


-


-


-


2




Subaru


98


33


35


274




Suzuki


2,700


800


604


8,912




Toyota


6,962


2,633


2,880


21,104




Vauxhall


5,419


1,968


2,731


16,915




Volkswagen


6,258


2,435


2,518


16,404




Volvo


1,398


1,198


882


4,505




Total


79,886


36,872


34,096


251,629




Comments