Best car leasing deals - December 2023
If you're looking for the best value and the cheapest car leasing deals in the UK right now you've come to the right place. We round up the best deals available online.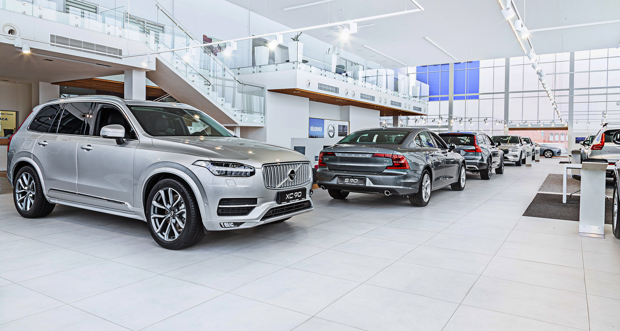 Car leasing may not be that familiar to many buyers used to seeing mentions of PCP, but leasing is becoming more and more popular. 
Leasing a car is essentially a longer term version of your holiday hire car, except rather than giving you flexibility for your two weeks in the sun, a lease agreement is a long-term rental, usually ranging from one to four years.
It's also called Personal Contract Hire - or PCH - which are essentially more formal terms for leasing. So rather than buying the car over several years, you simply lease it and then hand it back at the end of the contract. 
If you've ever dreamt of driving a new car but your budget won't quite stretch to buying outright, then a car lease could be a dream come true.
When you take out the lease deal, you'll agree to a maximum annual mileage limit and you'll need to return the car without exceeding this figure. If you do so, you'll pay a penalty, usually a certain amount per mile on top.
Unlike your holiday rental, it's worth remembering that a lease deal will most likely will include car tax, but doesn't usually cover servicing, although package deals are available. 
At the end of the PCH term, you return the car and it will be inspected. Fair wear and tear for the age of the car is completely acceptable and exactly what this means should be covered when you sign the PCH agreement. However, anything more than this can and will be charged for, and this bill can be considerable.
After more deals on new cars? Check out our round-up of all the best new car deals around. 
Personal Contract Hire Deals - A-Z by Car Maker
Here's a list of leasing deals being offered by carmakers right now. Not all carmakers offer leasing, but if a deal pops up, we'll feature it here.
Best Car Leasing Deals
Our round-up of the best car leasing deals in the UK we've found online with cheap car leasing deals and the best offers we've found. We update this page every week to make sure we bring you the best deals.
What's the difference between PCH and PCP?
Although not to be confused with Personal Contract Purchase (PCP), which uses financing to help you buy a car, PCH works in a similar way. You pay an initial payment, which is often a multiple of the monthly rental cost up to around 35%.
Monthly payments will then be calculated, depending on the size of the deposit and length of the hire agreement. At the end of the lease, you give the car back, simple as that - no balloon payment to consider as with a PCP.
If you want the convenience of driving a new car and have no interest in owning it, then PCH makes sense. However, if you're after a little more flexibility and might want to buy outright, then perhaps consider the PCP option instead.
Why should I lease a car rather than buying one?
Leasing or hiring a car means that you will be driving a new car that you get to change every two to five years, depending on your deal. That means you'll always be driving a car that meets your needs and available budget.
Once the deal is over, you're also free to walk away without having to worry about the car's depreciation, or finding someone to sell it to either. A finance deal also means your costs are fixed each month, allowing you to better plan your finances.
What happens if I exceed the agreed mileage when I return the car?
When you sign your lease agreement, your monthly payments will be influenced by how many miles you plan to drive while you have that particular car. It's worth putting some serious thought into this to ensure that you have enough flexibility in your lease deal to drive the miles you need to without incurring excess mileage costs.
This figure will be in your lease agreement as a charge per mile, usually around 10p per mile. It's worth getting in touch with your lease provider if you're driving more than you thought to mitigate any extra mileage fee.
Can I leave my car lease deal early?
Cancelling a lease is usually possible. However, while circumstances do change unexpectedly and there's no other option, cancellation is something you should think long and hard about doing this as it's often expensive.
These deals are not meant to be broken after all. There will usually be some sort of cancellation fee, and you won't get any money back that you've already paid. You are also not permitted to pay off your remaining car lease early, as the lease agreement binds you to making those monthly payments on schedule.