Best Electric Car leasing deals - December 2023
If you're looking for electric car lease deals then you've come to the right place. We've rounded up the best the market has to offer when it comes to electric car leasing, plus our picks of the best PCPs, too.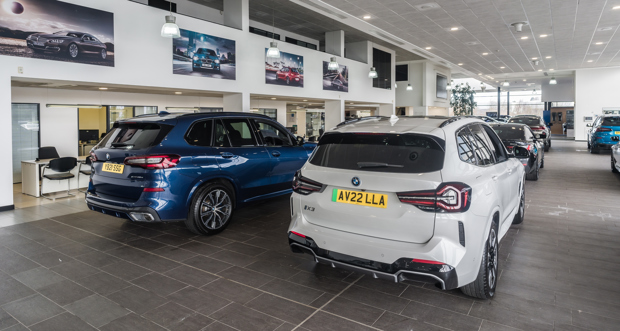 Electric cars continue to grow in popularity. But with question marks over long term battery life, leasing rather then buying an electric car looks a shrewd option. 
There are of course plenty of electric car lease deals out there, but which are good value? Well we've rounded up the best electric car lease deals in the UK.
Running an electric car makes sense for a lot of drivers. Provided you plan carefully and charge when rates are cheapest, electric car running costs are extremely low. Maintenance costs are generally affordable too, thanks to an electric car having fewer moving parts. 
However, as with any relatively new technology, it's wise to retain a certain amount of scepticism when considering driving an electric car. Be it batteries, motors or chargers, the technology involved is evolving very quickly, meaning current tech could be rendered out of date in double-quick time.
In order to shield yourself from some of the depreciation this might cause, an electric car leasing deal, or Personal Contract Hire to give it its full title, could be the perfect solution.
Granted, you won't own the car at the end of the deal. However, you benefit from affordable, predictable monthly payments and the ability to just give the car back at the end of the agreement, with nothing else to consider - any depreciation is a problem for the finance company to worry about.
After more deals on new cars? Check out our round-up of all the best new car deals around. 
Electric Car Leasing and PCP Deals - A-Z by Car Maker
Leasing and PCP are both popular ways to get behind the wheel of an electric car. Here's our list of the best EV leasing and PCP deals being offered by carmakers right now. 
Electric car leasing deals
We've searched high and low for the best electric car lease deals in the UK so you don't have to. We update this page every week to make sure we bring you the best deals.
What are the benefits of leasing an electric car?
Aside from the environmental benefits, lower running costs and lower tax associated with EVs, taking out a lease deal on an electric car helps cushion you from the sting of depreciation that's likely to hit early electric cars hard. That's because, as with any new technology, the pace of new developments in EVs means older electric cars are likely to become outdated as new battery technology becomes available. Lease an EV for a couple of years and simply hand it back, then upgrade to the next generation model. Whether that's sustainable, however, is another matter.
How do leasing prices for EVs and non-electric cars compare?
As they tend to be loaded with the latest technology and packed with very expensive batteries, electric vehicles tend to be priced considerably higher than their petrol and diesel powered counterparts. However, as the car industry sees electric cars as the future, in the shorter term there are some very affordable leasing deals to tempt you into going electric, although watch for big deposits, while better supply and tech will mean prices reach parity with petrol powered models longer term.
Can I still get a home charging point even with a lease?
Yes, many leasing companies even offer a range of charging points as part of their deals, and these can qualify for a government grant. As long as you own a flat with off-street parking, you can get up to 75% of the unit and installation costs covered, up to a maximum £350 including VAT. Sadly, single occupancy houses and bungalows aren't covered by the scheme.