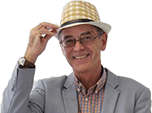 Mazda 3 (2019–)
Last updated 8 November 2018
Powered by Mazda's Skyactiv-X Spark Controlled Compression Ignition petrol engine with a broad spread of torque and 60mpg capability.
Production car cannot have showcar features of pop-out door handles and solid ebony console.
Updated 8 November 2018
2019 'all new' Mazda 3 debut at Los Angeles Auto Show November 28th 2018. Open to the public November 30th through December 9th. Features "more mature interpretation of Kodo design that embodies the...
Introduction
The 2019 Mazda 3 was first seen as the KAI concept car at the October 2017 Tokyo Motor Show.
Features 'Kodo - soul of motion' body styling that reflects light in unusual ways.
Meanwhile, Mazda had also been developing its Skyactiv-X Spark Controlled Compression Ignition petrol engine that combines the drivability of a petrol engine with the fuel economy of a diesel and should be capable of 60mpg.
Additionally the 2019 Mazda 3 has an entirely new body stucture, much stiffer than before, stengthened at suspension mounting points and in areas where Noise, Vibration and Harshness are most likely to intrude, such as where the B pillars meet the roof right next to the driver and front passenger's ears. 
New damping and a new tyre compound absorb shocks very effectively.