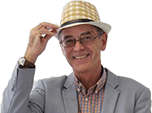 Honda CR-V (2018–)
Last updated 3 August 2018
New CR-V for 2018 includes hybrid in the range and a seven-seater version. 173HP 2WD or 4WD manual. 193HP 4WD CVT-7. CVT-7 works very well.
Arriving in the UK September 2018. Prices 10% higher than outgoing CR-V.
Updated 1 August 2018
Honda CR-V prices announced
The new CR-V will start from £25,995 for a 2WD manual S grade and top out at £36,455 for an AWD EX with CVT. 7-seaters are £1,700 more than 5-seaters. All have spare wheels. Available...
Introduction
The 2018 Honda CR-V has a fresh and sophisticated exterior design, with broader, muscular wheel arches, sharper contours on the bonnet and rear quarters, as well as the latest Honda family 'face' with its signature headlight graphic.
Thinner A-pillars, sculpted front and rear bumpers, and under-engine and under-floor covers all help to make the new CR-V one of the most aerodynamically efficient vehicles in its class. It also incorporates Honda's Active Shutter Grille system, which further improves fuel efficiency.
The new interior design incorporates a horizontal emphasis to the dashboard to highlight the more spacious cabin, by accentuating the feeling of width and conveying a sense of strength. The dashboard features two 7-inch displays, while the layout of controls has been rationalised with a simple cluster for air-conditioning management located beneath the central touchscreen.