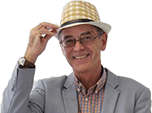 Vehicle scrappage scheme good news for buyers, says SMMT

The Society of Motor Manufacturers and Traders (SMMT) has welcomed government's
introduction of a scrappage incentive scheme to kick-start demand in the car and van
market.
The scheme, due to start in May 2009, will see government offer a £1,000 incentive
to be matched by participating vehicle manufacturers when scrapping a taxed, insured
and MOT'd car or van over ten years old which they have owned for at least one year.
Commenting on the announcement made within chancellor Darling's Budget speech, SMMT
chief executive Paul Everitt said, "This is good news for consumers and will get
people back into showrooms, kick-starting demand in the market. The scheme
recognises the economic value of the motor industry and we are determined to make it
a success. There is clearly a great deal to do and we look forward to discussing the
finer detail of the proposal with government in the coming days."
Notes:
1. The number of cars in the vehicle parc over ten years old to the end of 2008 is
9,528,582 and the number of light commercial vehicles is 993,731.
2. At 20 bn, the automotive sector is Europe's largest investor in R&D, driving
industry forward and helping deliver more sustainable motoring for the 21st century.
Technological innovation has helped car and CV manufacturers slash CO2 and air
quality emissions from vehicles. New diesel cars for example emit 95% less soot from
the tailpipe than those made 15 years ago and average new car CO2 has been cut by
16% since 1997.
3. The energy needed to produce each vehicle is down 12%, water use is down 9% and
waste to landfill is down 25%, compared to 2006 performance. CO2 emissions per
vehicle produced have fallen 14% in the last year and by 45% since 1999. Almost
10,000 tonnes of waste have been prevented from entering landfill sites. For more
details, download SMMT's ninth annual Sustainability Report from the SMMT website
www.smmt.co.uk/publications.
Why is the automotive sector important to the UK economy?
• 27 car and CV manufacturers operating in the UK
• 1.75m cars and commercial vehicles produced each year
• £51b turnover
• £9.5 billion value added
• Over 800,000 UK jobs
• UK automotive manufacturing supplies over 100 markets worldwide, offering some
resilience to the UK issues
• New cars emit less CO2 than older models – average new car CO2 emissions have
fallen 16% in the last decade
For more information on the industry please visit
www.motorindustryfacts.com
Comments