Garage labour rates vary by £160 per-hour, according to new report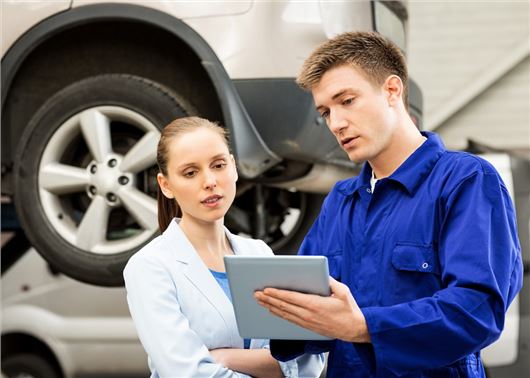 Published 26 April 2017
The average cost of having a car repaired at a garage can vary by more than £160 an hour, a new report has found. 
Motoreasy surveyed 6000 garages across the UK and found huge variations in how much motorists pay, with one mechanic in Reading charging as much as £234 per-hour. In comparison, the cheapest, offered by an independent workshop in Manchester, was just £36 an hour.
Are you looking for a trustworthy mechanic? Check out the Good Garage Guide
The five most-expensive regions for car repairs were mostly in the south, with Surrey being number one, with an average hourly rate of £81.07. London was the second-most expensive (£77.42) while third was Worcestershire at £77.16 per-hour. Berkshire and Buckinghamshire complete the list with respective hourly rates of £76.77 and £76.65.
Meanwhile, the cheapest regions were mostly found in the Scottish and Welsh counties, indicating a clear north/south divide. Yet, despite the huge difference in price, more than three quarters of motorists (77 per cent) admitted they have no idea how much they pay for an hour of labour at their local garage.
Motoreasy surveyed 2000 drivers and discovered that more than half (62 per cent) don't shop around to get the best price before agreeing to work on their car, while nearly a third (31 per cent) don't bother to check the final bill before paying.
Franchised workshops were generally the most expensive, with an average labour rate of £99 compared to independent garages that charge, on average, £56 an hour.
The 10 most expensive labour rates by region
| | |
| --- | --- |
| Region | Average hourly labour rate |
| Surrey | £81.07 |
| London | £77.42 |
| Worcestershire | £77.16 |
| Berkshire | £76.77 |
| Buckinghamshire | £76.65 |
| Middlesex | £75.86 |
| Hertfordshire | £75.40 |
| Kent | £74.81 |
| East Sussex | £72.72 |
| Bedfordshire | £72.35 |
The 10 cheapest labour rates by region 
| | |
| --- | --- |
| Region | Average hourly labour rate |
| Selkirkshire | £49.69 |
| Shetland | £53.25 |
| Inverness | £55.81 |
| Caithness | £56.10 |
| Outer Hebrides | £56.10 |
| Gwent | £56.19 |
| North Humberside | £56.27 |
| County Durham | £56.99 |
| Renfrewshire | £57.00 |
| Powys | £58.20  |
Comments
Author

Dan Powell
Latest