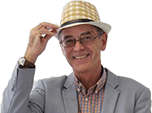 Mercedes Benz Offers Snow Tyres Service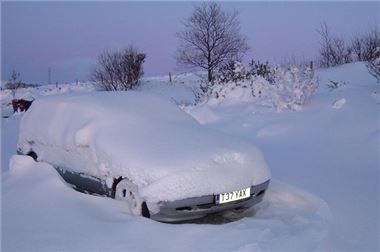 Mercedes-Benz has launched a cold weather tyre programme to help its customers stay safe on the roads during winter weather. The tyres are available from all Mercedes-Benz retailers and Official Workshops, and for all models in the current Mercedes-Benz and smart range as well as older models.

Cold weather tyres are common in northern mainland Europe, and they improve grip – and therefore safety – where temperatures drop below around seven degrees Celsius. They're made with higher levels of silica than normal, increasing suppleness and the tyre contact patch at low temperatures – and they have different tread patterns.

Mike Belk, Managing Director Customer Service for Mercedes-Benz UK explained: "Mercedes-Benz is committed to safety, and the safety benefits of using the correct tyre in adverse conditions are obvious, with years of evidence available in mainland Europe.

"In the UK we have had two prolonged periods of severe cold weather in the past 12 months alone, but cold weather tyres don't only work on snow. As their name implies, they give enhanced performance whatever the cold road conditions. The costs of running cold weather tyres are offset with the additional life given to regular tyres, and indeed can be entirely recouped by if they enable the driver to avoid even one minor icy accident."

According to industry body Tyre Safe, stopping distances from 50mph on a cold wet road are up to six metres shorter for a car using cold weather tyres compared with regular tyres – which is about the same length as a large family car.

In snow, the difference between a cold weather tyre and a standard tyre is even more evident, with stopping distances, braking and cornering performance all dramatically enhanced with the cold weather tyres fitted. Stopping from just 20 mph on an icy road can be improved by 11 metres – around the length of a bus.

The cost of owning cold weather tyres is largely negated by the fact that the car's regular tyres are not in use during the winter, and therefore not being worn. The life of a regular tyre is effectively doubled if cold weather tyres are used throughout winter.

A range of options are available and some 650 different tyre, and wheel and tyre combinations – and Mercedes-Benz retailers can advise on the options available. Tyres can be fitted to existing wheels, or complete wheel and tyre packages can be ordered – a narrower tread with higher sidewall option on a bespoke wheel is a popular choice in northern Europe.

Mercedes-Benz retailers offer a wide range of cold weather tyres with prices starting from £75 plus VAT and fitting for an A-Class, and £120 plus VAT and fitting for a C-Class. Customers can find out more by contacting their nearest retailer.
More at Mercedes-Benz UK
Comments