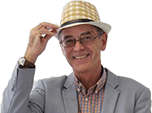 MOTORISTS PROTECT THEIR INVESTMENT DURING CAR CARE WEEK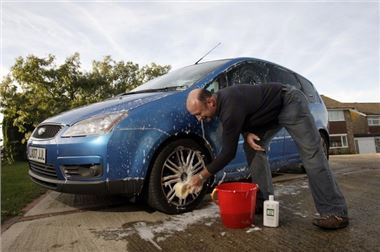 Sales of new and used cars might be falling in response to the economic downturn, but it seems UK consumers remain very willing to purchase premium car care products. Autoglym, the UK's market leading car care brand and sponsor of Car Care Week (13 to 19 October), reports it is bucking the trend of 'belt-tightening' in retail spending, as more motorists seek to protect the investment in their cars rather than seek out a replacement model.
A well maintained car will stay in good condition for longer, and should ultimately help it sell for a higher price, suggests Autoglym. EurotaxGlass's, the publisher of Glass's Guide, recently confirmed that a comprehensive clean inside and out can add up to £600 to the value of a used car put up for private sale.
Autoglym has sponsored Car Care Week as part of its campaign to help motorists safeguard the condition and value of their cars. To cope with an anticipated increased in demand during Car Care Week, Autoglym has enhanced the advice section of its website and is touring radio stations spreading the word about good car care.
"We have noticed that the public are taking more care of their cars than ever before," commented Autoglym CEO Paul Caller. "Owners are keen to extend the life of their vehicle by keeping it clean and by protecting it from harsh weather and wear and tear. Those seeking to sell a used car realise that every penny counts in the current economic climate, and taking the time to treat the car to a good quality wash and polish can add hundreds of pounds to the resale value."
Established in 1965, Autoglym produces almost 50 different car care products for the consumer retail market. Priding itself on quality, ease of use and value for money, the company remains the market leader for car care through regular launches of class leading new products and continuous innovation of its current technically superior range.
Autoglym's top ten car care tips for a comprehensive clean:
1. Thoroughly rinse your car before washing as any grit particles can scratch paintwork as you start to wash
2. Wash wheels first, use Autoglym Custom Wheel Cleaner with a stiff brush to shift brake dust
3. Soak baked-on dirt (e.g. insects, droppings, tree sap) before trying to remove. If necessary use Autoglym Active Insect Remover
4. Use a good quality Shampoo/Conditioner, make sure it does not dry on to paintwork – if necessary wash half the car at a time, rinsing as you go
5. Dry the exterior well to avoid water marks. Use Autoglym's Water Blade and Aqua Dry cloth for best results
6. Use Autoglym Stain and Scuff Removal Kit throughout interior
7. Clean the seats, carpets, dash and doors thoroughly with Interior Shampoo
8. Polish the car with Autoglym Super Resin Polish (or Autoglym Ultra Deep Shine for dark paintwork). If time is tight, spray on Aqua Wax when the car is still wet (no need to dry car) and then buff the car dry
9. Clean glasswork inside an out with Autoglym Glass Polish or Autoglym Fast Glass.
10. For the ultimate long-lasting protection, with a deep and lustrous shine, apply Autoglym High-Definition Wax
More at
www.autoglym.co.uk
**Halfords currently ahs a 3 for 2 offer on Autoglym Products**
Comments