Don't Get Done For Emissions in Europe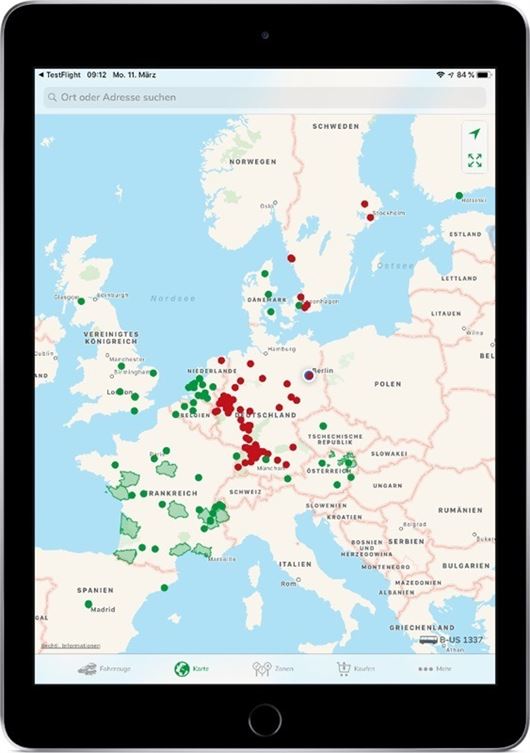 Published 31 May 2019
As well as speeding tickets from European countries, British drivers are getting hit with fines as high as £7,500 for repeatedly entering emissions zones that their cars do not qualify for.
You need to be aware of the emissions category for your car and you need to have the correct Crit-Air sticker or you could get done too.
You can find all the information you need about environmental zones on the free Green-Zones App. The latest update also includes 5 more countries (though not yet Italy that has been imposing the biggest fines).
To enter the zones without penalty it is often necessary to purchase a badge or register online. For this reason, routes need to be planned. Download the Green-Zones App now and check if there are any environmental zones on your route, especially in France where extensive zones cover whole departments, and temporary driving bans can be imposed at short notice.
How does it work? If the air quality is particularly poor, the officials responsible must introduce measures that contribute to improve air quality. They may first apply traffic restrictions to all vehicles without Crit'Air Vignettes, and afterwards to vehicles with Crit'Air badge classes 5, 4, 3, etc.
This was the case last February, when temporary driving bans were imposed in Lille, Paris, Lyon, Isère and near Grenoble.
Where are these environmental zones? Which special rules exist in other countries? Find all answers in the Green-Zones App. Due to increasing demand, Green-Zones has expanded its service offering and now provides maps and basic information on environmental zones in 11 countries. Since the latest update, the app now includes the following countries:
Germany
France
Denmark
Austria
Belgium
Spain
Netherlands
Great Britain
Czech Republic
Finland
Sweden
Do you need a badge for Germany, France, Denmark or Austria? At Green-Zones online shops, you can easily order all necessary badges. More information can be found on Green-Zones.eu, where you can also find links to the app.
Emissions stickers for French cities: https://www.certificat-air.gouv.fr/en
Emissions stickers for German cities at 6 Euros each: http://www.berlin.de/senuvk/umwelt/luftqualitaet/umweltzone/en/ausland.shtml
Comments
Author

Honest John
Latest