Motorists urged to TH!NK about going green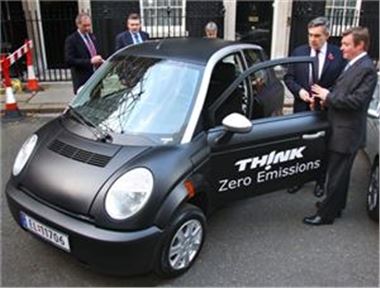 People who are considering replacing their current motor sometime next year and are looking for
car buying advice
may want to consider going electric.
Earlier this week, the government invited a number of zero-emission vehicles to Downing Street.
The move coincided with a meeting being held by leaders to work on ways of encouraging electric car production.
One of the vehicles which went to Downing Street was a TH!NK city.
This particular electric car is already on sale in Norway and is due to roll into showrooms across the UK next year.
The manufacturer has pointed out, as well as offering silent running and zero emissions, the vehicle can help drivers cut costs as owners would be exempt from road tax and the London congestion charge.
Designed for an urban environment, the bodywork is made of a scratch and dent resistant, recyclable plastic.
The vehicle was on display for motorists to inspect at this year's British International Motor Show.
Are you buying or selling? Click here to find out what Honest John has to say.
Comments