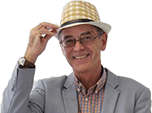 Classic Bikes and Cars at Croft Nostalgia Weekend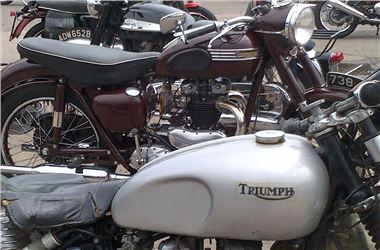 Some rare motorcycles will add to an enticing display of classic and vintage two and four-wheeled machinery at the Croft Nostalgia event at the Croft Circuit  on 4th/5th August.
An MV Agusta and Vincent Comet have already been pledged as part of the display of pre-1973 vehicles at Croft Circuit, North Yorkshire near Scotch Corner. Motorcycles dating back to the Thirties have been confirmed so far with more and more owners registering to join in
The number of classic cars expected during the two days is now edging towards 400 mark. More than a dozen classic buses are also set to appear. 
"The Nostalgia weekend gives local owners of these fabulous cars and motorbikes a golden opportunity to show off their pride and joy as well as blow some cobwebs away. Above all, the cars and bikes are there for visitors to view and reminisce or just marvel at machinery that really had character," said display organiser Maurice Jennings of Croft Engineering.
Also present during the Nostalgia weekend will be a vast exhibition of WWII military vehicles including tanks (some with firing guns), jeeps, personnel carriers and fighting machines which will fill the venue's old East-West runway area.
Air displays from a Battle of Britain Memorial Spitfire (1.30pm Saturday) and a Jet Provost and Hawker/Isaacs Fury stunt bi-plane (Sunday morning) are also part of the show.

Moving onto the track no fewer than 18 races for historic saloon, GT, single-seater and sportscars dating from the Forties through to the Seventies will recreate some of the most evocative eras in motor sport history.

Furthermore the public, both young and old, are encouraged to dress in period style to add to the enchanting atmosphere.

Tickets for Croft Nostalgia 2012 can be purchased at discounted rates via the www.croftcircuit.co.uk website or by calling the circuit on 01325 721815. Prices for adults start at just £10 Saturday and £12 Sunday. Admission for accompanied children aged 15 and under is FREE all weekend.
Comments