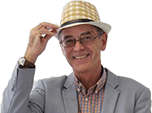 Historics Countach Down to Christmas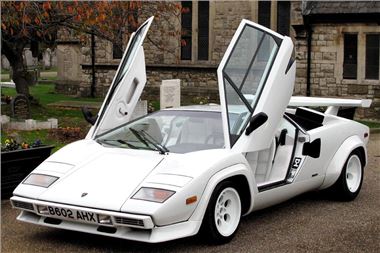 Consigned list of 63 cars demonstrates breadth of classic appeal
Classic car auction specialist Historics has closed its books ahead of its festive third sale on Saturday December 4th, securing an eclectic line-up of 63 fine vehicles that boast an overriding British theme, for auction at the original home of British motorsport, Brooklands.
Commenting ahead of the December sale, Historics Managing Director, Liam Cardiff, remarked: "I commend our team on consigning such a wide range of exciting and intriguing vehicles, and welcome anyone with a passion for classics, to come along and experience our Christmas sale."
Although far from going for a song, Historics points to a dozen auction highlights worth singing about, each of which would represent a truly grand gift in time for Christmas.
On the 1st day of Christmas…a Daimler DB18
The highlight of Historics forthcoming sale is a Daimler DB18 Drophead Coupé used by Sir Winston Churchill during 1944 and 1949 election campaigns. One of only eight built in 1939 due to the bombing of the Coventry factory during the Second World War, Chassis 49531 remains the only known surviving 1939 model, and is estimated to fetch offers between £200,000 - £250,000.
On the 2nd day of Christmas…two Aston Martin Lagondas
Amidst the continued clamour for the Aston Martin marque, Historics will offer two Lagondas; a dark blue 1985 Series II and red 1988 Series IV – Aston Martin's official demonstration car - both representing fine examples of the iconic hand-built, four-door saloon, with the former valued at £24,000 - £28,000 and the latter £38,000 - £45,000.
On the 3rd day of Christmas…three Rolls-Royce
The quintessential carmaker Rolls-Royce is represented by three cars in Historics latest sale, with a 1924 Silver Ghost Limousine by Mulliner taking pride of place alongside a Silver Shadow Drophead Coupé and a 1935 20/25 Three Position Drophead Coupé. In imperious condition, this concours quality car features black over bright blue paintwork, and with £64,000 spent on engine work alone, is expected to fetch offers in excess of £140,000.
On the 4th day of Christmas…four Bentleys
A rare example of an S1 Convertible that began life as a two-door coupe and cost a lofty £6,596 when delivered new in 1955 will generate significant interest as one of four Bentley's listed in the forthcoming sale. Converted to drophead configuration in the mid-eighties, Chassis B283AP now features a power mohair hood, alongside a number of other sympathetic alterations that make offers for this delightful open Bentley likely to reach in the region of £80,000 - £100,000.
On the 5th day of Christmas…a Mk.V Jaguar
Increasingly rare, Historics third sale will present a drophead configured 3.5 litre Jaguar Mk.V, featuring correct and original matching engine, gearbox and chassis numbers. Bearing the unmistakable hallmarks of Jaguar styling, including the upright chrome grille and leaping Jaguar radiator cap, this elegant example in black with matching black mohair hood is expected to attract bids of between £54,000 - £62,000.
On the 6th day of Christmas…a DeSoto Six Roadster
Representing superb value for money in comparison to similar British built cars of this era, Chrysler's DeSoto Six Roadster is an intriguing and unusual vintage open tourer, with Historics offering a charming 1929 example that comes complete with the original handbook, and can be expected to generate offers in the region of £17,000 - £20,000.
On the 7th day of Christmas…an Austin 7
Nicknamed the 'Baby Austin' due to its diminutive size for the time, the Austin 7 became one of the most popular cars ever built in this era, doing for British mass motoring what the Model T Ford did in the United States of America. Offered at no reserve, DG 5731 has featured in the London to Brighton Austin 7 Run and is an enchanting example of this most popular motorcar.
On the 8th day of Christmas…a Fiat Abarth 600D
The ultimate wolf-in-sheeps-clothing, Historics is anticipating offers in the region of £8,000 for a 1963 Fiat Abarth 600D, tuned to produce more than 90mph through its diminutive 903cc engine and four speed manual gearbox. A very competitive racing car in its class – including second in class on the 2008 Tour Britannia – the fun-packed Fiat is presented in original beige paintwork with matching beige trim.
On the 9th day of Christmas…a Singer Nine Le Mans
Having recently sold a Singer Nine Le Mans in its second sale, Historics has secured another of the Nine Sports two-seater sister, with this spirited sports car once selling in 1966 for the princely sum of two pints of beer! Painstakingly restored with as many original parts as possible, the vehicle features ivory over rich red paintwork and with a valuation of £25,000 - £32,000, a new owner may soon be waxing lyrical.
On the 10th day of Christmas…a Rickman Métisse
Lot 10 in the December sale is a 1964 Rickman Métisse 500c motorbike, ridden extensively by legendary rider Adrian Moss. Historics' first classic bike consigned for auction, the scrambler features the sought-after Matchless engine with AMC gearbox, AMC front wheel, Rickman rear wheel and correct 1½" G.P. Amal carburettor combination, and is expected to encourage bids in the region of £10,000.
On the 11th day of Christmas…eleven Jaguars
Alongside the rare Mk.V Three Position Drophead Coupé, Historics will offer a further 10 Jaguar's, including a brace of XK120 Roadsters, E-Type's, Mk.II's and XK150's, with estimates varying from £9,000 - £11,000 for a 3.4 litre Mk.II, to £55,000 - £70,000 for a 1954 XK120 Fixedhead Coupé.
On the 12th day…a V12 Lamborghini Countach
Bristling with a raucous V12 engine, Lamborghini's legendary Countach paved the way for the 'wedge-shaped' designs of its future cars, and with just over 12,000 miles on the clock, Historics is expecting offers in the region of £75,000 - £100,000 for one of only 321 5000S built.
For more information, and to attend the Historics at Brooklands auction on the afternoon of December 4th, call 0800 988 3838, e-mail: auctions@historics.co.uk, or see the website, www.historics.co.uk. Entry by catalogue only, available prior to, or on the day of the auction.
Comments