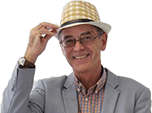 Rare SS1 Tourer to Star in Barons 7th December Auction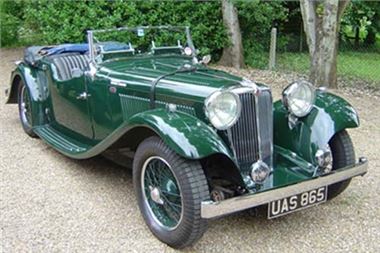 Barons' Yuletide sale is always full of goodies, and this year's event at the Surrey Hall, Sandown Park on December 7th is no exception, with a fine array of classic and collectors' cars that any historic motoring buff would be thrilled to find in their garage on Christmas morning.
The entry list includes the perfect gift for a fan of early Jaguars or for someone looking for something rather special for classic motorsport events. The 1935 SS1 Tourer was originally supplied to a buyer in New Zealand and then found its way to Australia, where it is said to have some racing history. More recently, this stylish, British Racing Green machine has competed in a number of historic rallies, and would be equally at home turning heads while in 'domestic' use or tackling hairpin bends en-route to Monte Carlo. Estimate: £75,000-£90,000.
Meccano and other construction sets are always hugely popular at Christmas, and Barons will offer perhaps the ultimate classic car enthusiast's 'construction' set at Sandown Park – a 1958 Aston Martin DB MKIII DHC restoration project that was professionally stripped down in readiness for a full restoration but, owing to the vendor's change of plans, has now been loosely reassembled and is offered for sale. The car is the same model, in the same colour, as the one which sold for £207,000 at Barons in September; though it does not have the added bonus of David Brown's name in the log book. Estimate: £70,000-£90,000.
If you hanker after a DB MKIII DHC but don't fancy along winter's restoration, Barons has the answer – an immaculate 1959 DB MKIII DHC described as 'virtually one owner from new' and which has been recently been inspected by the factory. This rare example is estimated at £180,000-£200,000 and is ready to go.
Or those who would prefer to find the keys to an earlier DB in their Christmas stockings should love the1953 DB 2/4 MKI Saloon. This was purchased new in 1953 by an elderly doctor and is said to have been used very sparingly up to 1966 when it was put into dry storage, and was not moved again until 2002, when it was acquired by the vendor. It had just one registered owner from 1953 until the vendor registered the car in 2006 and has a recorded mileage of just 10,987 miles. Estimate: £80,000-£100,000.
Classic cars are often described as being in 'original' condition, but the 'time capsule' 1970 Mk1 Ford Escort on offer really merits that description. It was bought new in the summer of 1970, but sadly the purchaser died just few weeks later. The car was garaged until 1974, when the original owner's widow passed her driving test. She took the car for a drive around the block with a relative – which caused the relative to advise her against driving, which resulted in her giving up driving and parking the car back in the garage. The car remained there until October 2010, when it was acquired by the vendor. With just 2,600 miles covered, the Escort is still on its first set of brake shoes, and when the dipstick was withdrawn to check the (original) oil, it was still clean and like new. The interior is mint, as are the boot area and most of the paint and body. The spare wheel has never been used. The original paper stickers on the HT leads are still present with the numbers 1-4, and it has what looks like the spare key code written on a paper tab under the bonnet. Estimate: £3,500-£5,000.
The December 7th sale also features a rallying classic Jaguar – a 3.5-litre 1948 Mark V Saloon once owned by renowned Jaguarphile Paul Skilleter. The car has competed in the Le Jog rally and Overland to India and is said to be in excellent order, especially mechanically, as it has been maintained regardless of cost. In order to achieve reliability on such grueling events, it has been equipped with servo-assisted disc brakes, five-speed transmission, two pairs of Lucas 'Owl Eyes' spot lamps, roof rack and Range Rover tyres. Estimate: £25,000-£30,000.
Another notable entry is a concours-winning 1964 MKI Lotus Cortina SE, one of just 64 Special Equipment models built. It is believed that very few survive, making these cars extremely rare by any measure, especially in prize-winning, fully-restored condition. The car is said to have been the subject of a comprehensive restoration in the late 90's and has covered just 8,431, dry miles since. It is kept in a dehumidified, heated store when not in use and is the winner of many awards. Finished in the correct white with green flashes and black interior, it is equipped with the correct woodrim steering wheel and sits on a set of, very rare, BRM alloy race wheels. Estimate £38,000-£42,000.
The sale also includes a magnificent 2000 Bentley Arnage Red Label, which was previously registered to the manager of the rock band, Pink Floyd. Finished in Masons black with sumptuous black hide, the car has a hands-free telephone system (front and rear), dashboard-mounted Sat Nav with remote function, and leather headlining and dash top. These options are in addition to the electric, heated seats, parking assist sensors (front and rear) and a premium sound system. This stunning Arnage is offered complete with impeccable service history. Estimate £25,000-£30,000.
By popular request, Barons' Yuletide sale will be held in the huge Surrey Hall at Sandown and, as is Barons' tradition at its festive event, complimentary sherry and mince pies will be served. For further information, or to consign a car to the sale, please contact Barons.
Email info@barons-auctions.com, visit www.barons-auctions.com or call 08454 30 60 60.
Comments